As you know, a handful of our crew lives in the Great White North. Because of that, and despite any hard feelings over the Battle of Trout River and the Omega Force misadventure of '95, we try to keep an eye on things up there. This is one of those times.
BCL (Black Creek Labs) Black Rifle
The Black Creek Labs BCL 102 was reviewed by Calibre Magazine's Geordie Pickard just a few days ago. The BCL 102, formerly the NEA 102, has been around about a year now. It's what people in the US (well, and all over) would call an AR10 "black rifle."
Even if it's a different color, presumably.
Chambered in 7.62×51 and operating on a DI (Direct Impingement) system, it has proven to be popular with many of those who enjoy long underwear and back bacon.* The BCL 102 has a 19 in. barrel, making it a non-restricted firearm. Because having a 16 in. barrel or God forbid a 14 in. barrel would slaughter countless millions. Unless the rifle is a bolt, lever or pump then the rifle can be SBR lengths.  We are a very mixed up country and lube our rifles with maple syrup making everything smell like pancakes when we shoot.
But I digress. I'll have my own BCL 102 review up eventually. Meanwhile, read this one.
BCL 102 Review
North Eastern Arms ⇒ Black Creek Labs
Pickard describes the arrival of the weapon as a "…gigantic moment for Black Creek Labs," and we're inclined to agree. The project began as an NEA project and after NEA's transition to BCL became a Black Creek Laboratories effort.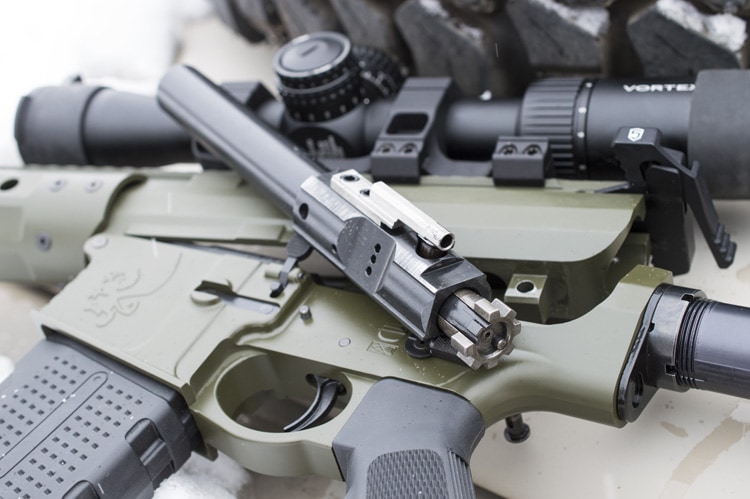 GP explains,
 "…if a non-restricted semi-automatic rifle, retaining many of the features that make the AR series so popular, could be made…the achievement would be singular.  A modern hunting rifle, with all of the advantages of the modular AR system.  Finally, Canadians would have access to a rifle equivalent to the gun that utterly dominates the market just south of the border.  That is, if it could be done.  If the RCMP firearms lab agreed with the manufacturer's legal arguments.  If the rifle worked.

The news that a non-restricted entry for the NEA102 semi-automatic rifle in .308 Winchester had made it into the RCMP's Firearm Reference Table, the legal master list of the Canadian gun universe, exploded across the internet within hours of its publication.  Jeff Hussey, the mad genius behind Northeastern Arms, had been right.  He had persuaded the RCMP firearms lab that his research was correct, his timeline was accurate, and his design was independent of the restricted AR15.  The new rifle was a reality.  Almost immediately, NEA reorganized, and was purchased by Black Creek Laboratories, who immediately registered the BCL102 with the RCMP as a rebranded version of the original, non-restricted NEA102.  The classification is rock solid.  After years of work and countless setbacks, the legal war was over.  The rifles began production.  But would they work?"
He goes on to explain his answer to that question, using a variety of ammunition types, including Federal, Nosler, nasty Norinco, and others and did some basic test runs with it. You'll need to read the article to understand both his approbation and frustration, but if you're interested in a BCL 102 we recommend you take the time and do it. It's a great report. You can find that in the Calibre Magazine BCL102 Review.
We'll drop some additional background material below if you're interested.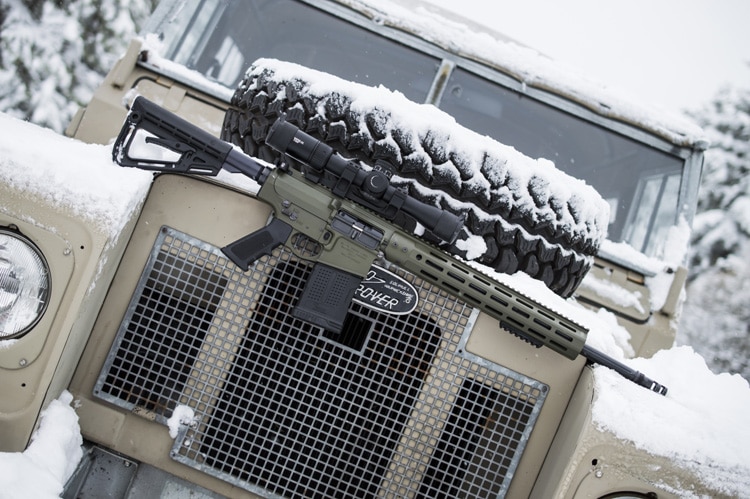 Calibre Magazine is online at https://calibremag.ca/.
Wondering if this rifle is accurate, precise, or both? Get your learn on when it comes to Accuracy vs. Precision.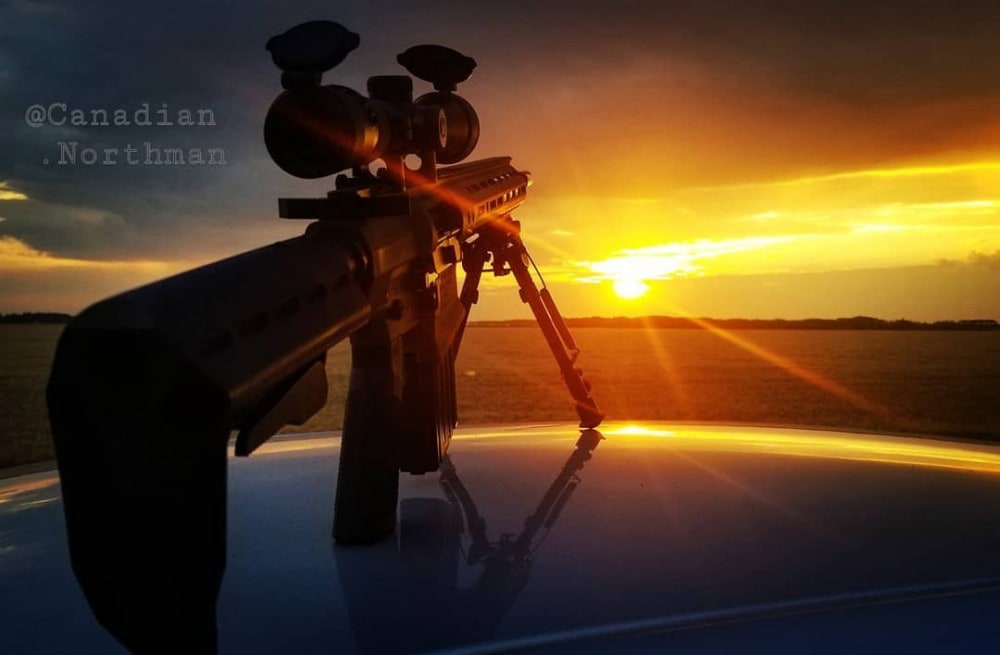 ---
Black Creek Labs
BCL is online at https://blackcreeklabs.com/.
You can follow them on Instagram, @blackcreeklaboratories, just be aware they don't post very often (if at all). https://www.instagram.com/blackcreeklaboratories/
Or, follow the #blackcreeklabs hashtag and see what other folks are saying about them. https://www.instagram.com/explore/tags/blackcreeklabs/
BCL102 Review
Shooting Edge Canada
Like what you read here? Consider backing us on Patreon.
You'll be automatically enrolled into the Tactical Buyers Club, thus getting dozens of discount codes to high-end companies in the tactical/firearm/outdoor arena, and you'll earn the right to wear the House Morningwood sigil.
⚠️ Some hyperlinks in this article may contain affiliate links. If you use them to make a purchase, we will receive a small commission at no additional cost to you. It's just one way to Back the Bang. #backthebang