Backup Backup Plan: More on the Battle Systems LLC MPIL Mk 1
We've talked about Battle Systems LLC before. You know they're legit (and by legit we mean a knuckle-dragger who kicked more than a few doors in his day. We figure it's about time to remind you, since they've got some new gear.
Most people that know the Duo, know that we always have a plan…and a backup plan. And a backup to the backup plan. Like a couple of hard drinking, death dealing homicidal boy scouts, we follow the credo of "BE PREPAIRED" to the absolute limits. Going to your cousins' wedding? Shit might get real, bring the AT-4 and extra frags. Trip out to get groceries? Better plan a tertiary E&E route and bring 5 extra mags. After all, a plan is just a list of shit that's not going to happen.
So check this little pouch out, it's a means of keeping your signal gear (as in the MPIL) squared away at the ready- at all times. Our buddies over at Battle Systems have come up with a compact, simple way to keep a ground marking panel, signal mirror, and miscellaneous other Hi-Vis gear at your finger tips. The MPIL Mk-1 pouch attaches to a pack strap, belt or section of PALS webbing. Made out of coyote 500D, it's up for some abuse while still blending in with whatever super-ninja camo your kit is today. Or what pattern it will be tomorrow. Or the day after.
NOTE: We seriously respect the IDF for not getting sucked into the digi-stealth-bird-snake-mesh-fleck-goatpuke camo pattern debacle.
Anyway, for the kind of warlord hoplite that needs to keep this short of gear handy, this is the ticket. It houses Battle Systems 17" x 17" individual ground panel, which is much more practical than an issue giant size Vs-17 panel for personal carry. There is even a sleeve to keep your mirror separate and accessible if you want, which would be a natural add-on to building a kit. When shit goes sideways and Mr. Dickface Murphy shows up, you need to be able to find this life-support kit quick. Maybe add a rape whistle and some pre-made buzz saw chem lights, and you're even better off.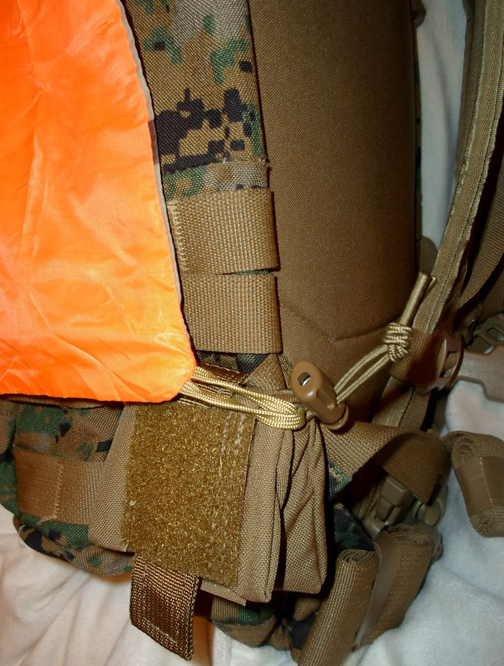 Now, we know what you are thinking… "But I'm not a hard-dick snake eating war machine like the Mad Duo, why do I need this?"
Because Princess, failing to plan is planning to fail! Are you an American Jedi that ever goes outside the wire? You need one. Are you an avid outdoorsman/hunter/ geocaching fairy? You need one if your dumb ass gets lost. Are you a backwoods cop, rural State trooper or game commission officer that looks a little bit like Josh Hartnett? Lucky you, but you STILL NEED ONE! What if you need to call in a lifeline helicopter in the sticks? Mark it! Flash it! Grab attention like your ex-wife at a cocktail party! So look into getting your own MPIL and MPIL pouch, and adding it on to your E&E kit. They would go hand in hand, and barely take up much space on a warbelt.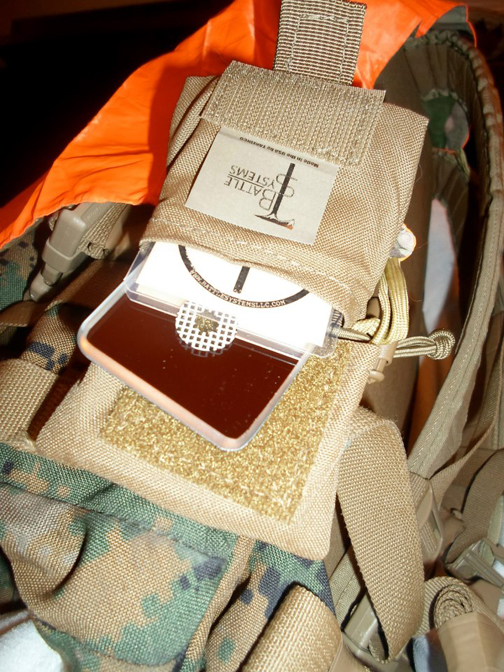 Check them out today at www.battlesystemsllc.com and while you are at it, check out their coyote brown gear tape, manufactured for Battle Systems LLC by Tareinco. Do a thorough recce of their website – there is a lot there you absolutely should have in your kit.
So says the Mad Duo.
Here's a review from over at Packs & Beyond, if you're more interested.
http://packsandbeyond.com/2013/02/industry-news-battle-systems/#more-915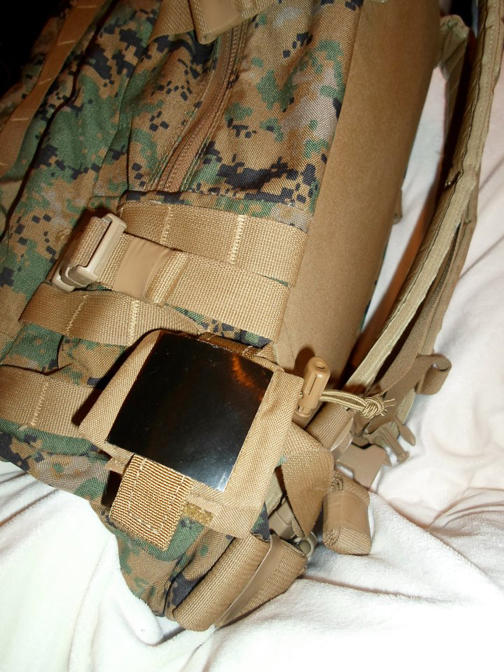 Mad Duo, Breach-Bang-CLEAR