The 2020 Banging Gift Guide isn't just for St. Valentine's Day, Mother's Day, Father's Day, Christmas, etc. (though it will serve any of those purposes). This is a general-purpose list of gift ideas that will help you find something for PCSing friends, keepsakes for retiring comrades, gifts for gun lovers, gifts for outdoorsy women, stocking stuffers for men, gifts for travelers — all kinds of stuff.
Sponsored by the Tactical Gear Buyers Club (House Morningwood). 
Gift Ideas for Concealed Carry
Gift Ideas for First Responders
Gift Ideas for Liquid Courage and Epic Tales
Gift Ideas for the Tactically Operational and Operationally Tactical (Tactical Gifts)
Gift Ideas for Beyond the Wall
Gift Ideas for…
Campers, hunters, and overlanders
• Bushka's Kitchen: freeze-dried meals that don't suck
Coming to you from NorthFork Gear are some backpackable meals and snacks that don't taste like ass. This particular choice is "The Bundler".  This one has Unstuffed Pepper with Bison, Citrus Chia Morning, Zesty Noodles, and Hearty Harvest with Wild Boar.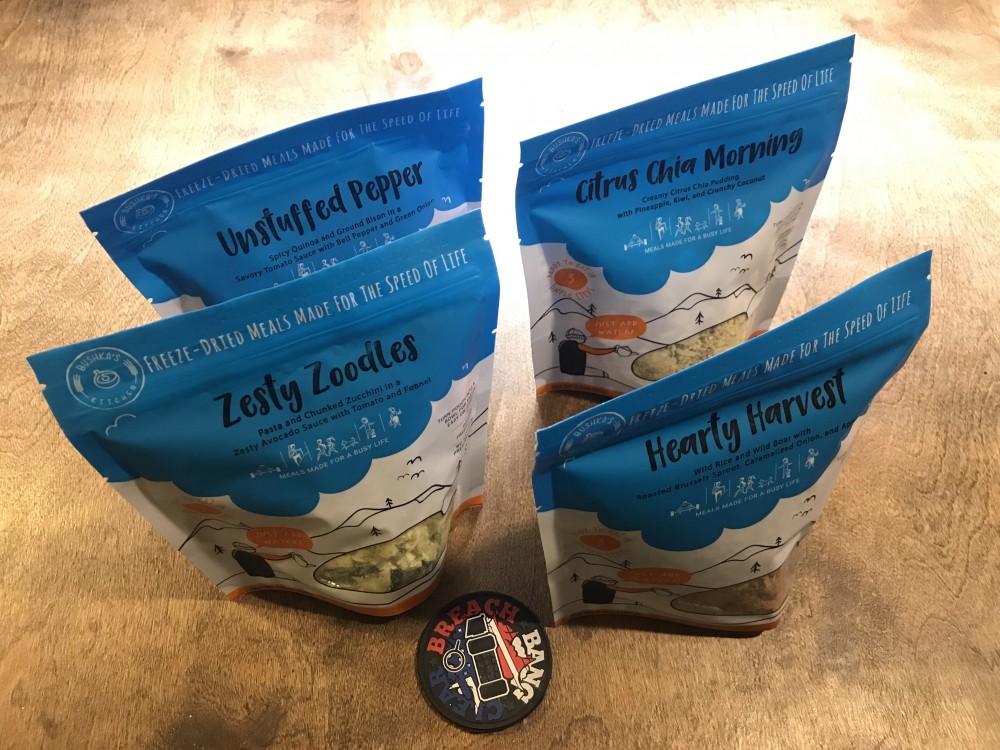 • Insect repellent clothing: Haeleum shirt
Via Haeleum; it's a snag-resistant, insect-protective long-sleeve shirt in Mossy Oak camouflage. It's got antimicrobial properties too.
Read on and we'll explain.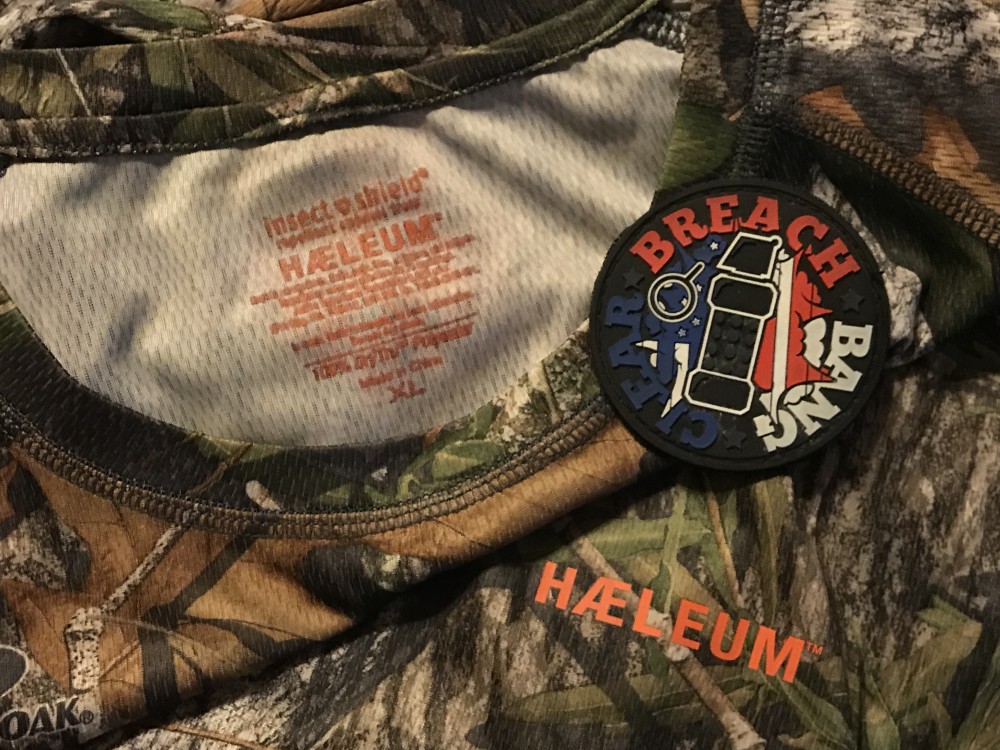 Via the manufacturer:
"Featuring scent-free Insect Shield® Permethrin Technology to repel mosquitoes, ticks and other dangerous bugs, the shirt has an antimicrobial finish to reduce body odor—and avoid alerting game! Made from 100% DrýTru polyester fabric to move sweat away from your skin to keep you cool and dry, the Darian also offers 50+ UPF to protect you from the sun's harmful UVA and UVB rays."
More at Haeleum.com: Insect Repellent Clothing.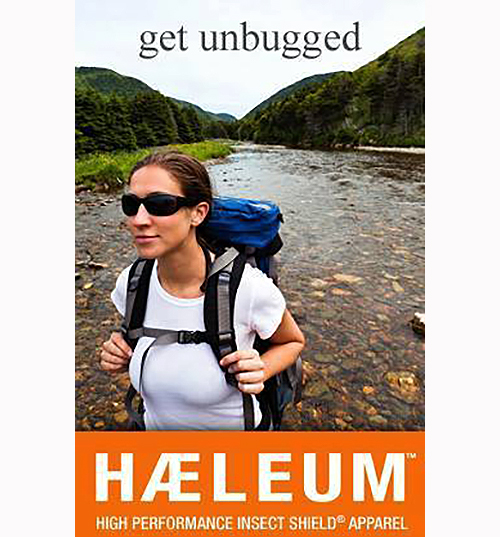 • Skeeter Beater (for your vehicle)
Rapidly deployable, lightweight, and compact, these no-see-'em screens from North Fork Gear is one of the better (and more inexpensive) gift ideas we have for vehicles. Going camping, hunting, overlanding, or just out and about for an evening in the woods? Throw one of these Skeeter Beaters on. Magnets sewn around the hemline will keep it in place.
Made in the USA
Sewn and Shipped by a Sheltered Workshop
Our mesh is Rated as True NO SEE UM Screen
More air comes through with our single layer design when compared to double layer "pillowcase" designs.
No dyes Will Come Off Onto Your vehicle
Won't "Ride Up" on Your Window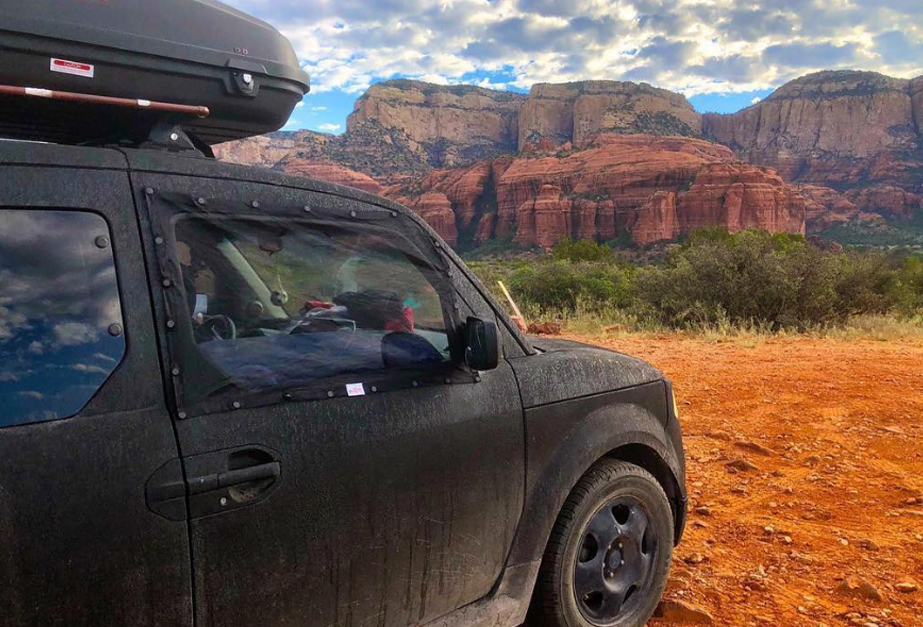 • Chafe-Pro Static Rope Edge Protector
No one likes things to chafe be it their skin or the rope helping you from falling to your death. Chafe-Pro has manufactured anti-chaffing systems for everything from large ship ropes to hydraulic hose covers. Now they make a protective wrap for your static line to guard it against the various sharp objects at the ledge of your descent. Wrap it around a tree or run it over top of the rock ledge. The STREP or Static Rope Edge Protector includes tie-downs in it to keep it from sliding forward when used as an edge protector.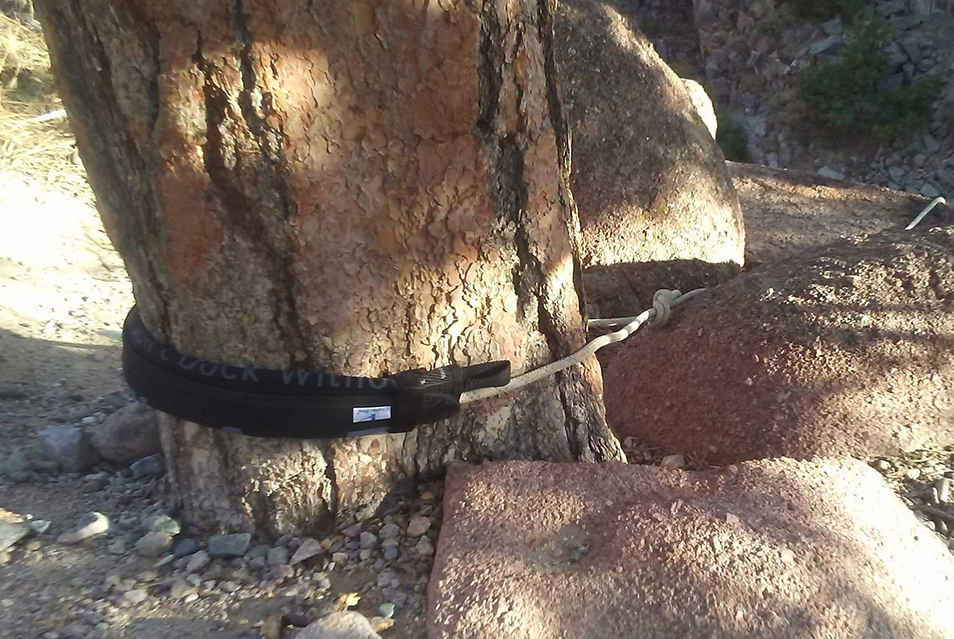 You can find out more about this here.
•Yote Hydration Pack from Eagle Industries
You gotta stay hydrated if you're spending time in the great outdoors. What better way to prepare than to get a daypack that has, count 'em, three, hydration routing ports. The Yote Hydration Pack is sure to keep your hiker from going dry for miles.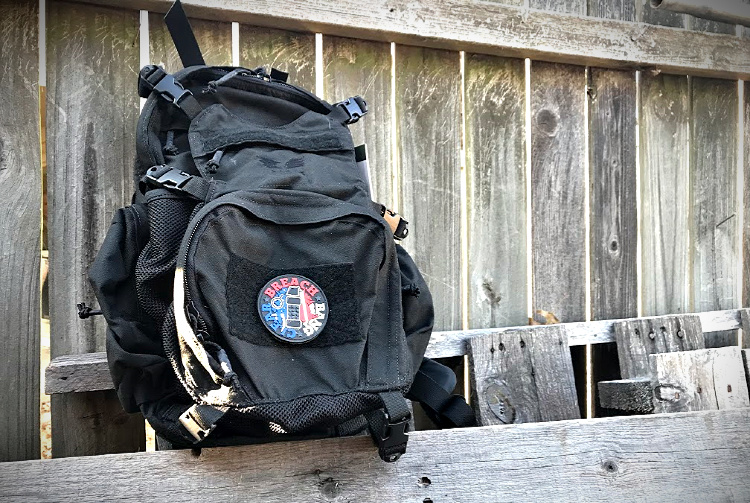 Two external side pockets.
Three hydration/comms routing ports.
Expandable beavertail compartment.
Capable of attaching to plate/armor carriers utilizing MOLLE on the back panel.
Adjustable and removable shoulder straps.
Compression straps with quick-release buckles.
Gift Ideas for…
Concealed Carry
• Pitbull Tactical Universal Magazine Pouch
Carrying a blaster? You gotta feed it. Occasionally switch up your style and size of blaster? Still gotta feed it! The Pitbull Tactical Universal Magazine Carrier is an excellent option for you. It'll carry all sorts of different pistol magazines (as you might have gathered from the universal part).
Plus they're a part of House Morningwood, which'll save ya some money. Though you can also get 'em on Amazon, at Rainier Arms, and at Flagrant Beard.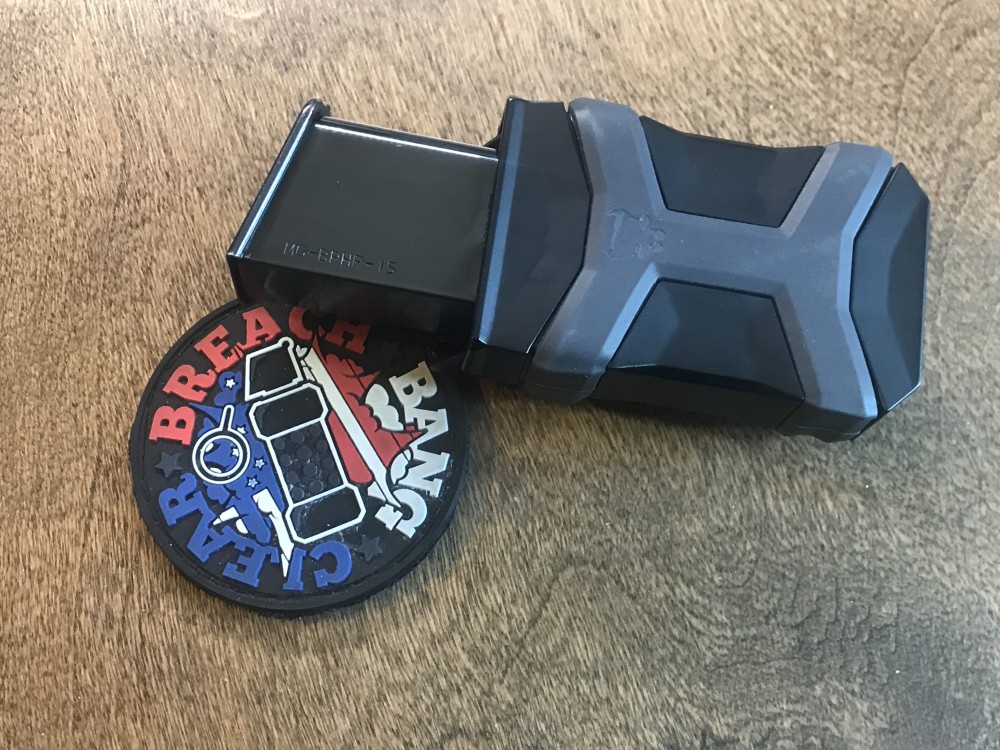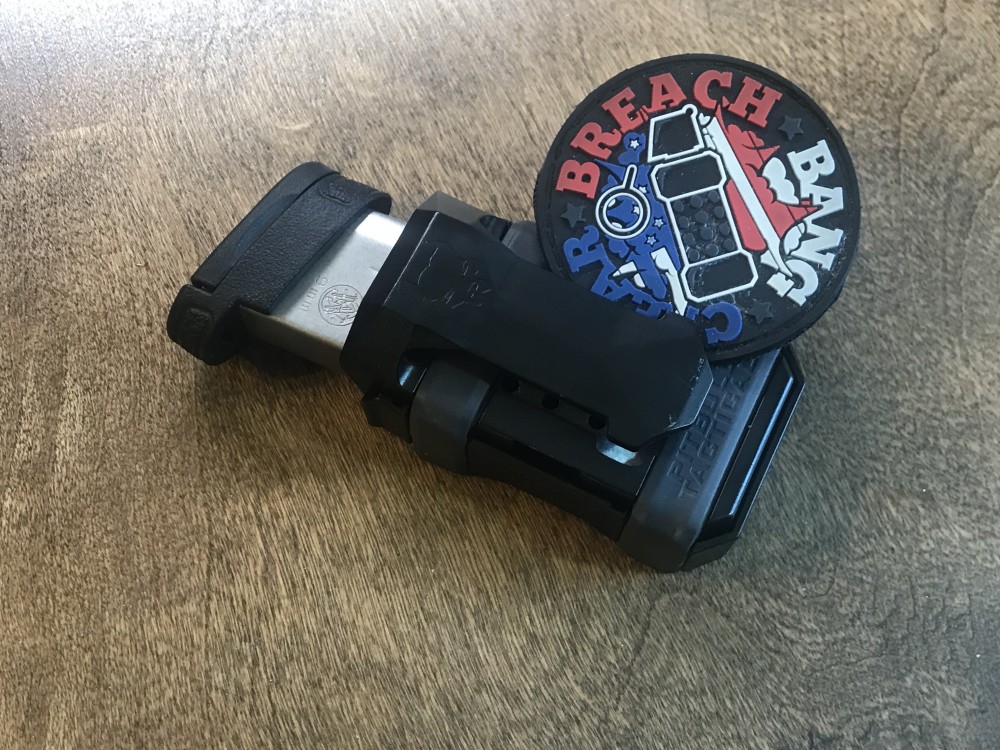 S&W Shield there (this one is in 9mm).
Aaaaaannnnd…a big ole fat Glock .45 mag.
Gift Ideas for…
Everyday Carry
•3400 Autocrat
 Knife from Benchmade
Out the Front blade mechanisms are just cool. This one goes beyond cool, though, as it's designed and detailed specifically for tactical and EDC enthusiasts alike.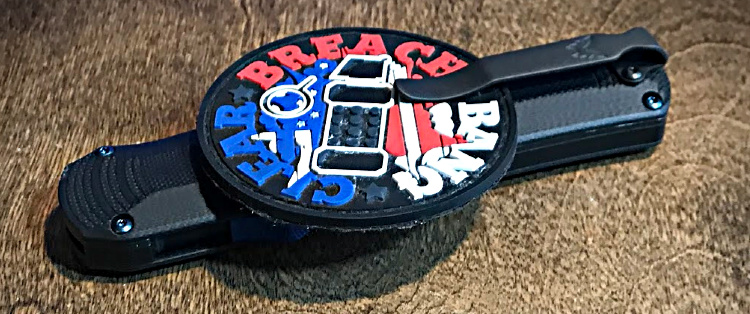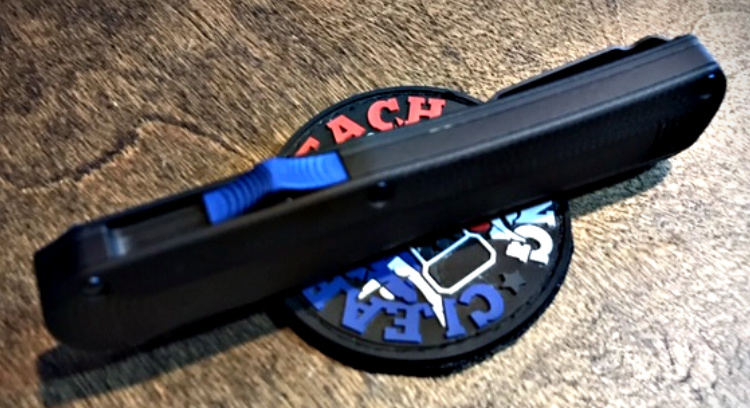 The 3400 Autocrat is ambidextrous thanks to the reversible deep-carry pocket clip and the spine-fire mechanism. Made with top-notch materials and contoured machining, this is sure to be a great Everyday Carry gift option.  The dual-edge CPM-S30V blade provides for a variety of applications.
Blade Length: 3.71"  Blade Thickness: 0.105"  Weight: 3.93oz
• Bolt Action Pen from Bastion Gear
Write all the things or throw the bolt to imagine delivering social work to sassy terrorists. Either is possible with Bastion Gear's stainless steel and carbon fiber bolt action pen. It's a ballpoint pen using blank ink in a replaceable cartridge with an all-metal open-and-close bolt action like what's found in so many rifles.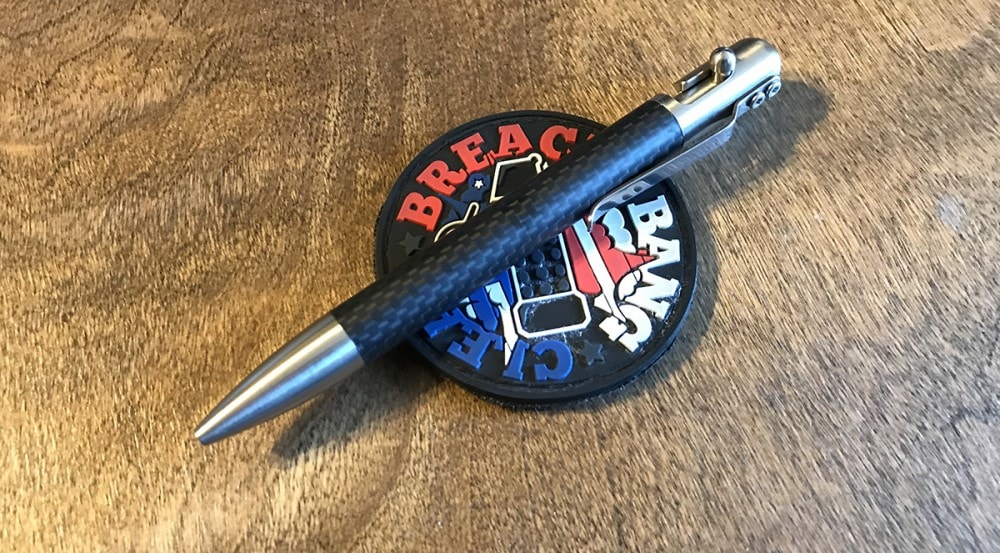 This pen comes with a Parker Style fine tip black ink cartridge that emulates the Quinkflow fine tip style.
Length: 5.28 inches Width: 0.45 inches  Weight: 2.3 ounces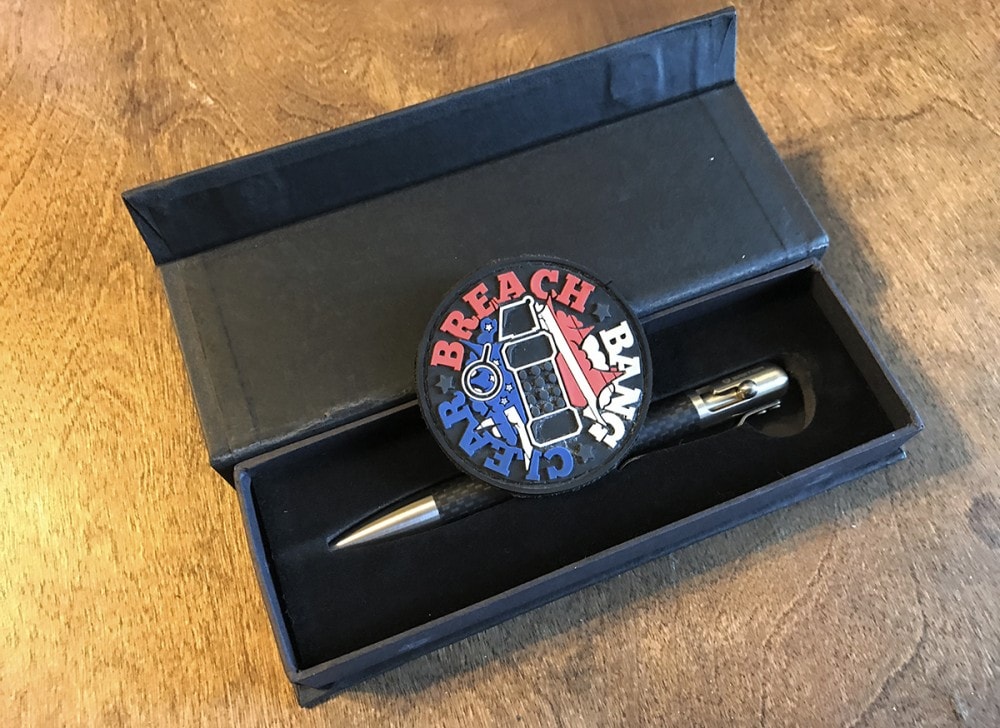 • Kershaw Launch 10
Kershaw's handy little pocket claw is an excellent EDC gift option, assuming you live in a place where auto-opening knives are legal. It has an aggressive, hawkbill-style blade and an angular blade spine and handle. There's a large lanyard hole and a reversible deep-carry pocket clip, and of course push-button activation. Find it at Blade HQ, Smoky Mountain Knife Works, or Knife Country USA.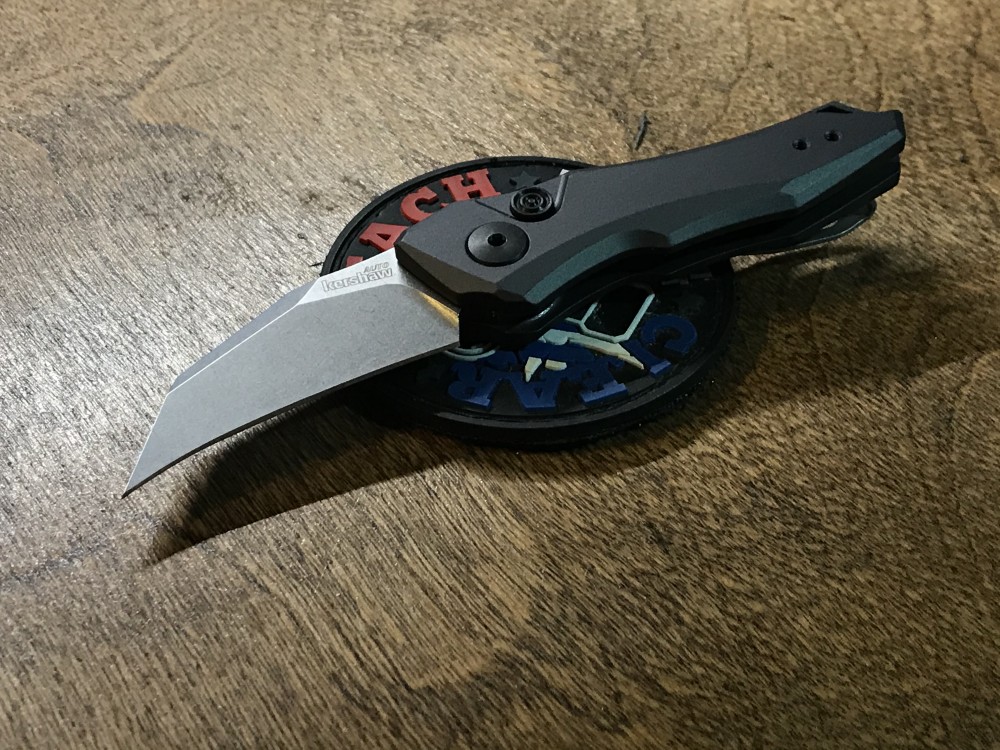 Made in the USA
Integrated backspacer with lanyard hole
Push-button open
Push-button lock release
Reversible deep-carry pocketclip (right/left, tip-up)
Steel: CPM 154, stonewashed finish
Handle: 6061-T6 aluminum, gray anodized
Blade Length: 1.9 in. (4.8 cm)
Closed Length: 3.2 in. (8.1 cm)
Overall Length: 5.2 in. (13.2 cm)
Weight: 1.8 oz. (52 g)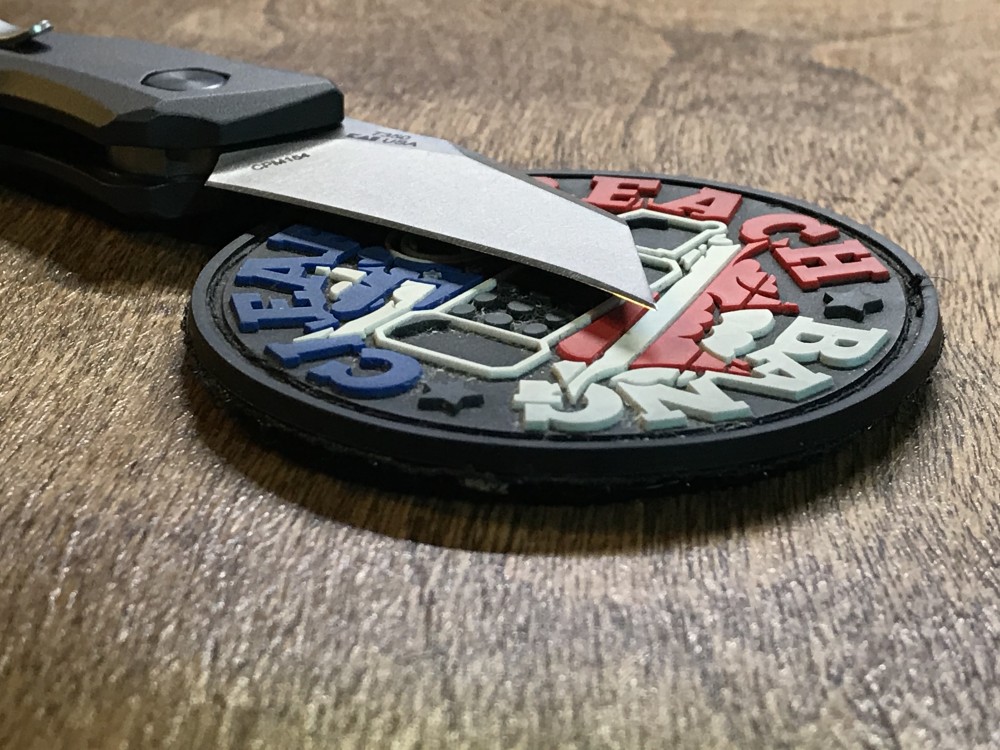 • TG Dual Arc Plasma Lighter
Some lighters are better than others: we reckon the TG Plasma Lighter is one of the higher links on the food chain.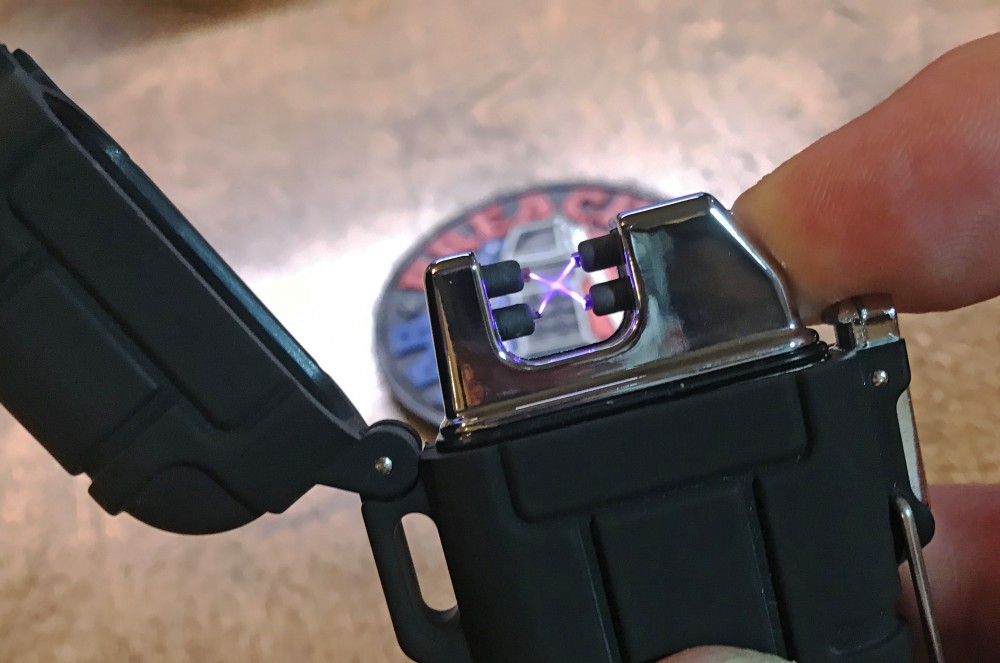 Features of TG Plasma Lighter
Dimensions: 2.71" x 1.87" x .68"
Material: Zinc, aluminum and polypropylene
Battery: Lithium Polymer, 220mAh
Charge time: 2 hours
Power: .81Wh, 3.7V USB Rechargeable (cable included)
Button activated
Push-to-open cover
Locking mechanism
Water and windproof plasma
Built-in short circuit protection
Ten-second automatic shut off
300 uses per charge
It's available on Amazon.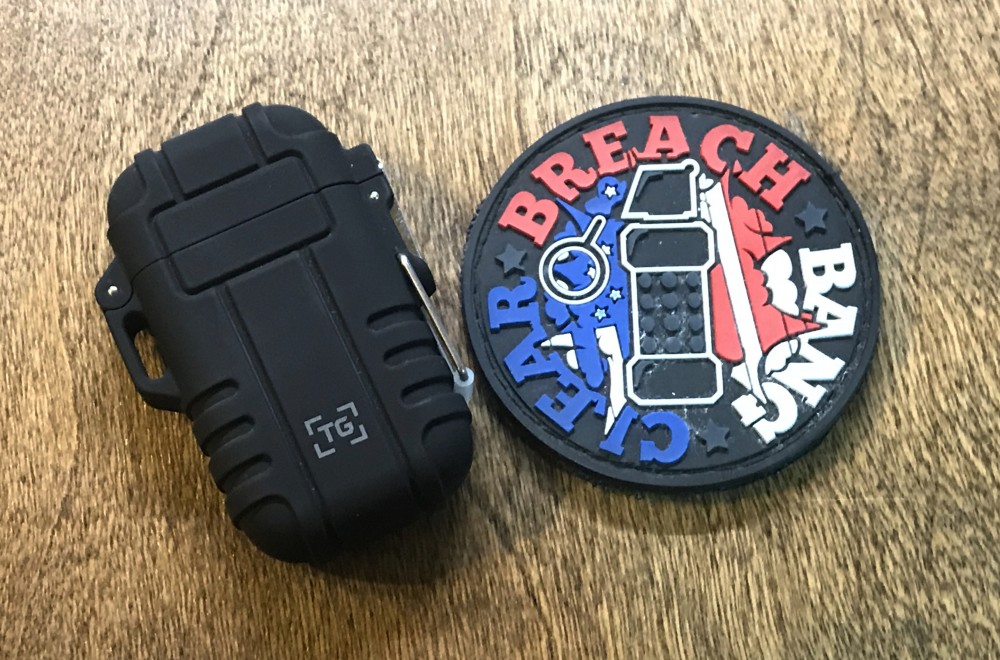 • Allett Wallet and MicroPen
Allett makes a whole line of excellent wallets. Some have RFID blocking technology, all are made with minimalism in mind, and they're made in San Diego.
More about the Micropen:
• Stainless steel design
• Twist top to expose and retract ball point
• Compatible with all Allett wallets except the RFID card case
• Sport wallet, Small Coin wallet, and Lookout wallet have micro-pen pockets
• Measures 3.3" x 0.4" / 83mm x 9mm
• Weight: 0.3 ounces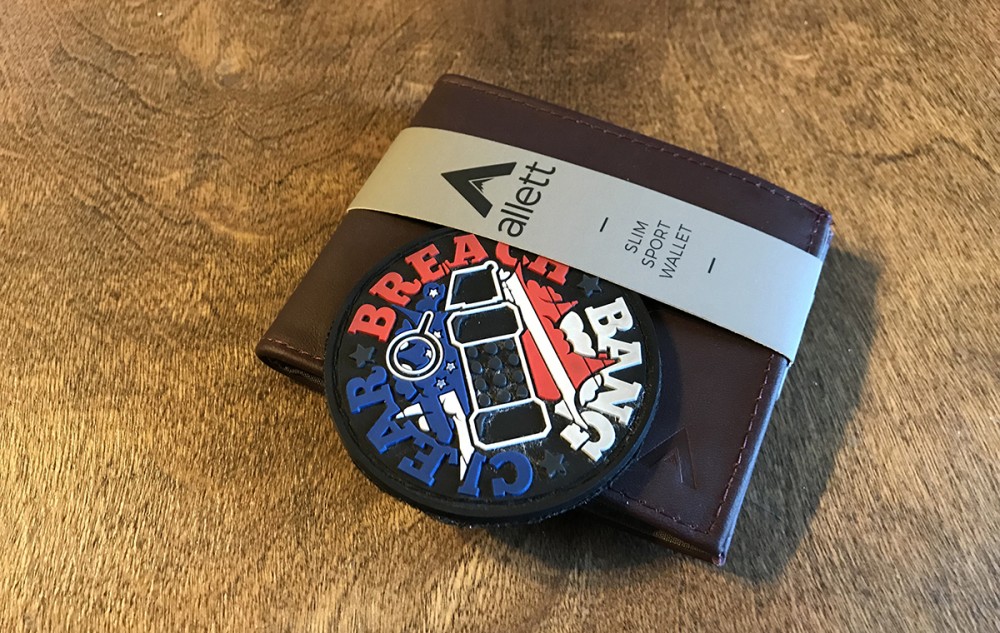 Check out the Allett line of slim wallets.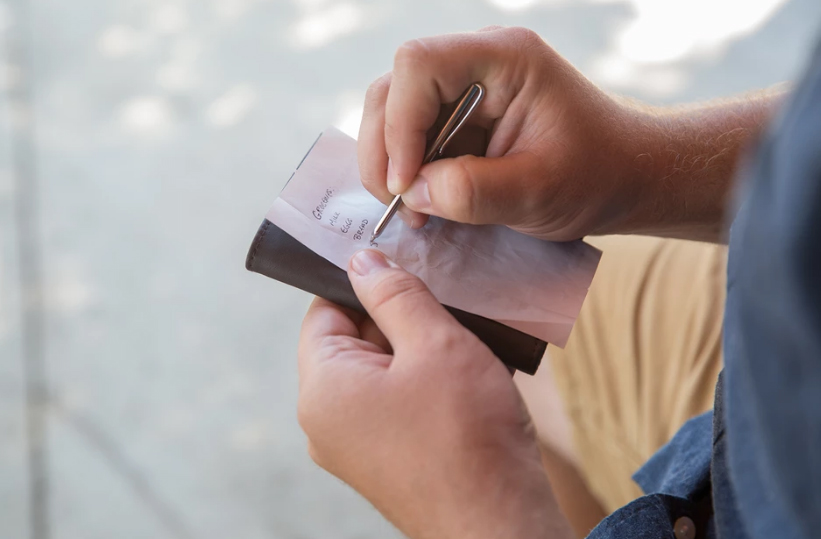 • Kershaw Antic folding knife (task knife)
The aptly named Kershaw Antic is a great little EDC/task knife. Can you pull it from a rock and become King of England? No. Can you pry ammo crates open with it? No. Actually, yeah probably. Point is, this is an excellent, lightweight little workaday pocket knife that is more than worth the $30 it'll cost ya.
Don't mind the scratches on this particular specimen, we've been using the hell out of it for a review article and it just came back from Philmont Scout Ranch.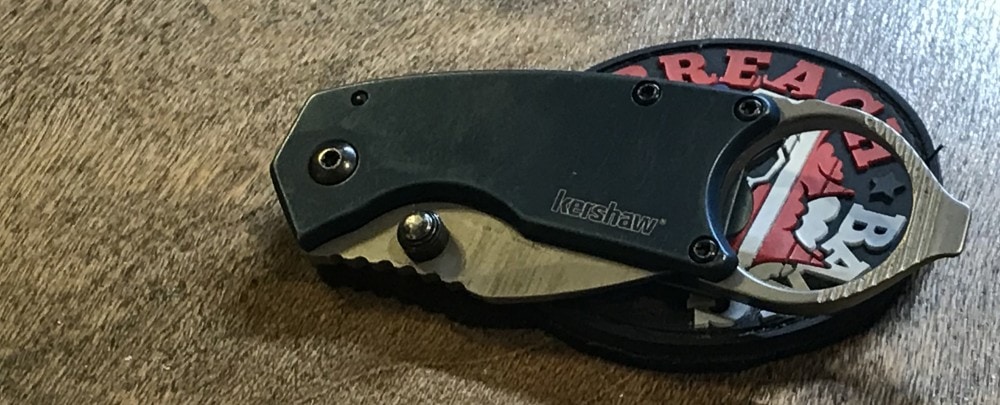 Features:
Bottle opener, screwdriver, pry tip
Manual opening
Thumb stud
Frame lock
Single-position pocketclip (right, tip-down)
Steel: 8Cr13MoV, bead-blasted finish
Handle: Stainless steel, blue PVD coating
Blade Length: 1.75 in. (4.6 cm)
Closed Length: 3.75 in. (9.6 cm)
Overall Length: 5.5 in. (14 cm)
Weight: 3.1 oz. (88 g)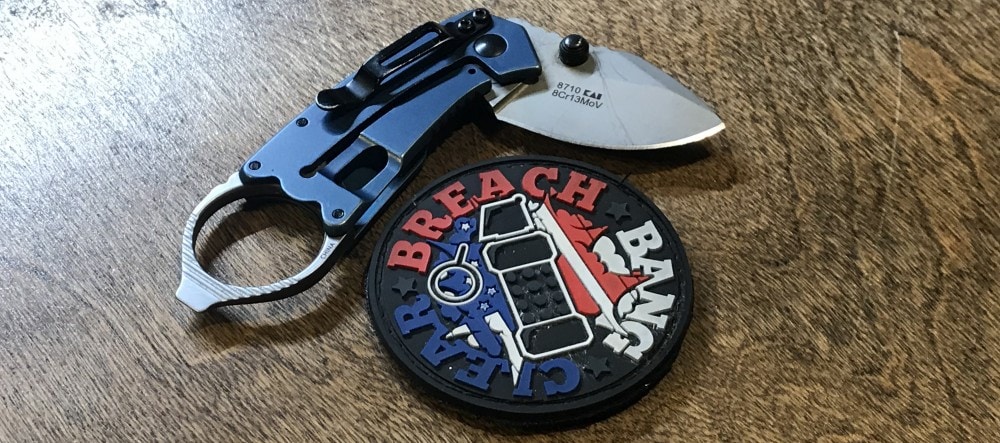 Gift Ideas for…
Gun Lovers
• 22 Conversion Kit by CMMG
Do some trainin' on the cheap, spend the day plinkin', there's any number of reasons to getcha one of these conversion kits.
The instructions are pretty simple. CMMG says, "Just swap this drop in conversion with the bolt carrier group from your 5.56/.223 chambered rifle and you will be ready to shoot .22LR.  Ships with 25rd 22LR magazine.  For best performance use a round style hammer as notched hammers can cause function issues and 36 grain plated nose bullets have proven to be the best choice for function."
Learn more or get one at Palmetto State Armory, Primary Arms, GunMag Warehouse, Cabela's, Midway USA, or on Brownells.com.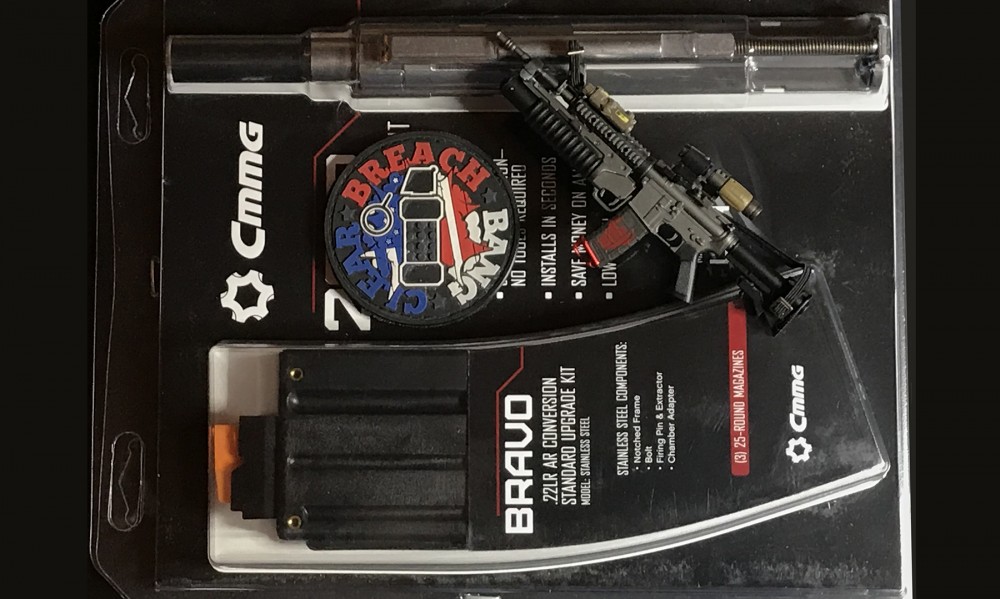 • Universal fit 9mm Compensator from Tyrant Designs CNC
Otherwise known as the Uni-Comp, this compensator helps with faster target re-acquisition by reducing muzzle rise and sensed recoil. It'll fit any 1/2-28 threaded 9mm barrel and doesn't require modification to your firearm. It works with almost any grain ammunition and has a small profile for concealed carry.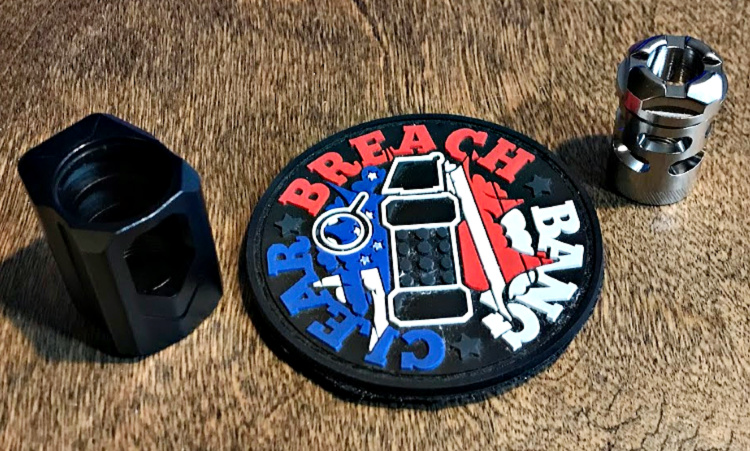 Here's how Tyrant Designs describes it: "The real ingenuity is in how the Uni-Comp is installed. Utilizing a two-piece design our universal fit comp installs securely in seconds WITHOUT the need for set screws or any other faulty attachment methods. Working on a concept focused on uncompromised innovation allowed considerable engineering freedom in developing significant solutions. Once attached, the Tyrant Universal Compensator will not come loose while operating your firearm, or while holstering/unholstering it. Whether you are a range day goer or competitive shooter we are confident our Glock compensator not only outperforms the competition but sets a new standard for compensator innovation. "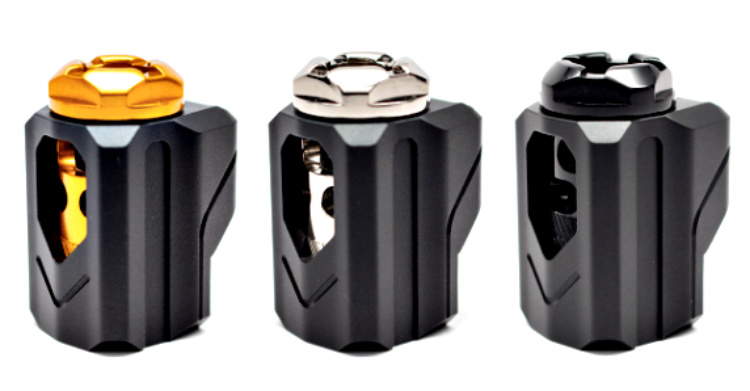 Learn more at Tyrant Designs.
Gift Ideas for…
Gym Rats
• Orange Mud Transition Wrap
Have you ever changed from your work clothes to workout clothes and wished your towel would stay on? Or have you thought about how nice it would be to keep that clean car seat sweat-free post-workout?
The Transition Wrap from Orange Mud (which is on Amazon Prime by the way) is a multipurpose changing towel and seat cover to fix this very problem. Just zip up the removable hoodie and slip over your headrest for a secure mount to your seat post-workout. When you're ready to change from work clothes to workout clothes at the local trail, just secure the belt around your waist and the towel will stay put! It's machine washable, built to last a very long time: check out the Transition Wrap.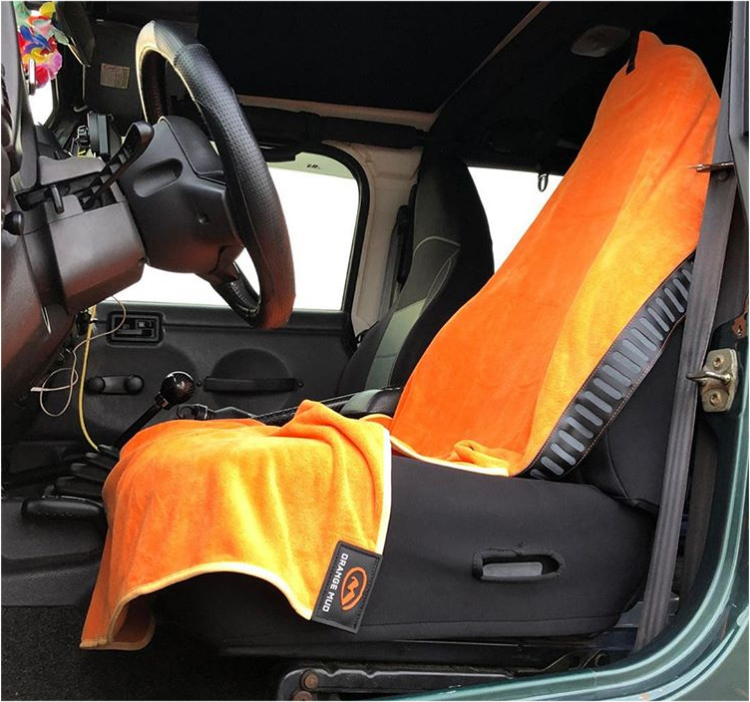 SECURELY CHANGE – An adjustable belt with a secure clip makes this easy!
PROTECT YOUR SEAT – Zip up the integrated hoodie pocket and slip over head rest.
PERFECT AS A TOWEL – Works great for this too!
OVERSIZED FOR MAXIMUM SEAT PROTECTION – 30″x60″ Microfiber
PROTECT YOUR SEAT FROM SWEATY FRIENDS – Their funk is best left on this, not your seat.
Gift Ideas for…
First Responders
This version of the Spyderco Rescue 3 features a fully serrated edge on a sheepsfoot style blade with a satin finish. It has an ergonomicallly enhanced FRN handle with what they call Bi-Directional Texturing, Back Lock, a skeletonized stainless steel liner, and a four-position ambi hourglass clip for different carry positions.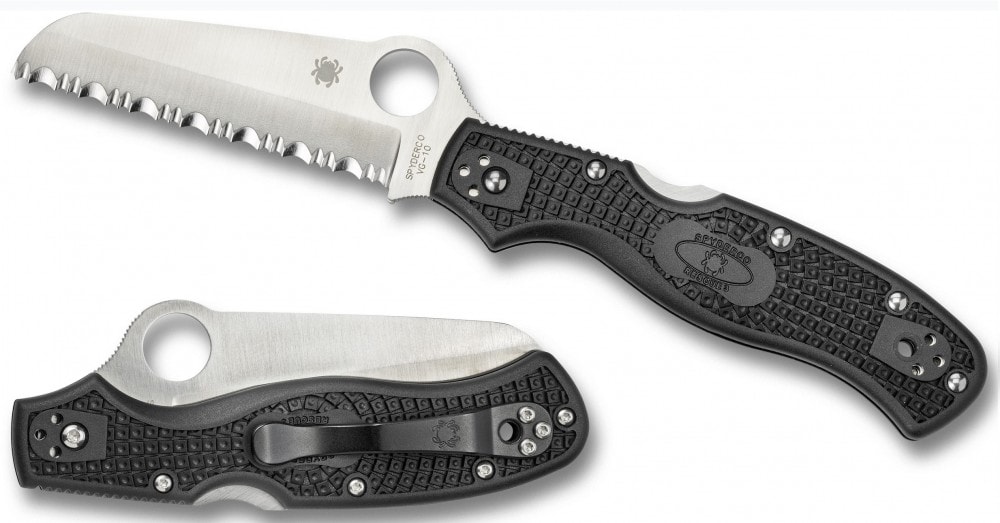 •VG-10 steel
•Overall length 8.29 in.
• Blade length 3.57 in.
• Weight 3.8 oz.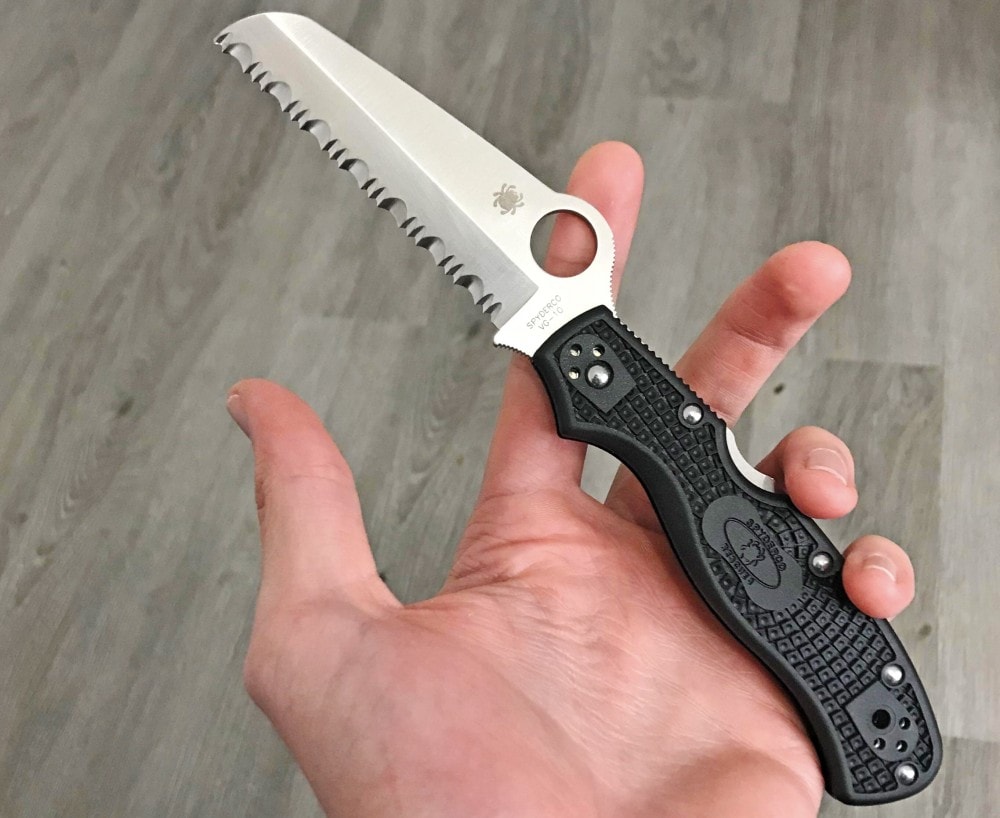 • Kershaw Launch 1
The Kershaw Launch 1 was (as you might've guessed from the name) the first of the Launch series. It's a good-sized (8 in. OAL) but lightweight (4 oz.) auto-opening folder made of CPM 154 blade steel treated with Kershaw's BlackWash finish. The pocket clip is left/right side reversible and the handle is 6061-T6 aluminum, black anodized.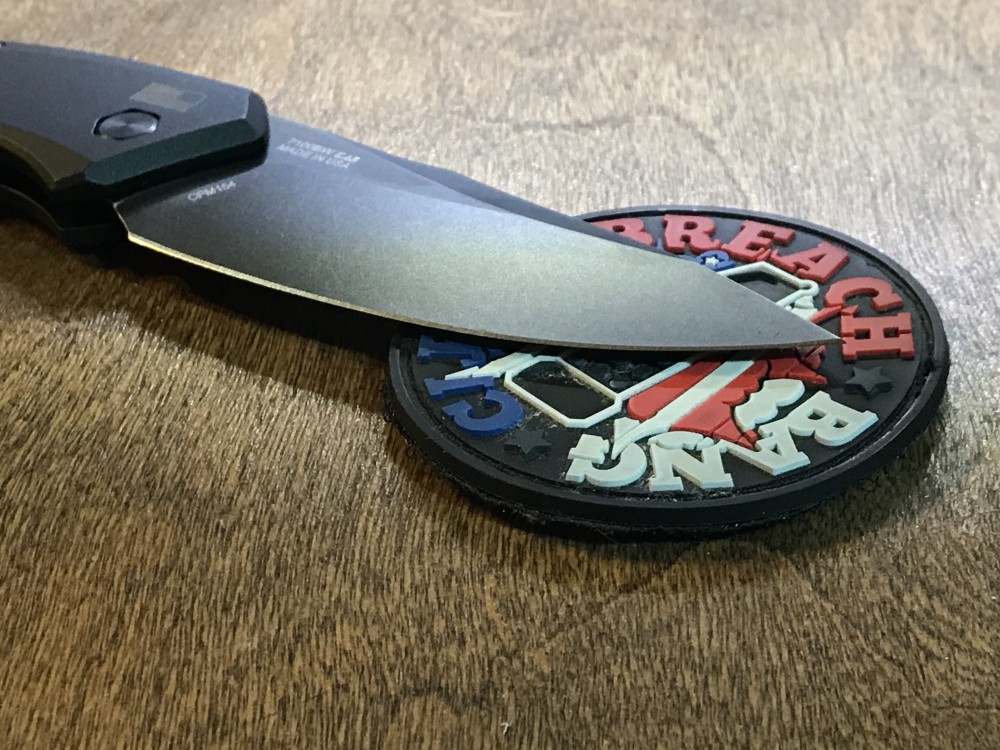 Made in the USA
Integrated backspacer and lanyard tie-off
Automatic push-button open
Push-button lock release
Reversible pocketclip (left/right tip-up)
Steel: CPM 154, black-oxide BlackWash™ finish
Handle: 6061-T6 aluminum, black anodized
Blade Length: 3.4 in. (8.6 cm)
Closed Length: 4.6 in. (11.7 cm)
Overall Length: 8 in. (20.3 cm)
Weight: 4 oz. (114 g)
The Kershaw Launch 1 is available at Smokey Mountain Knife Works, Midway USA, Viper-Tec, Blade HQ, Optics Planet, even Wal-Mart!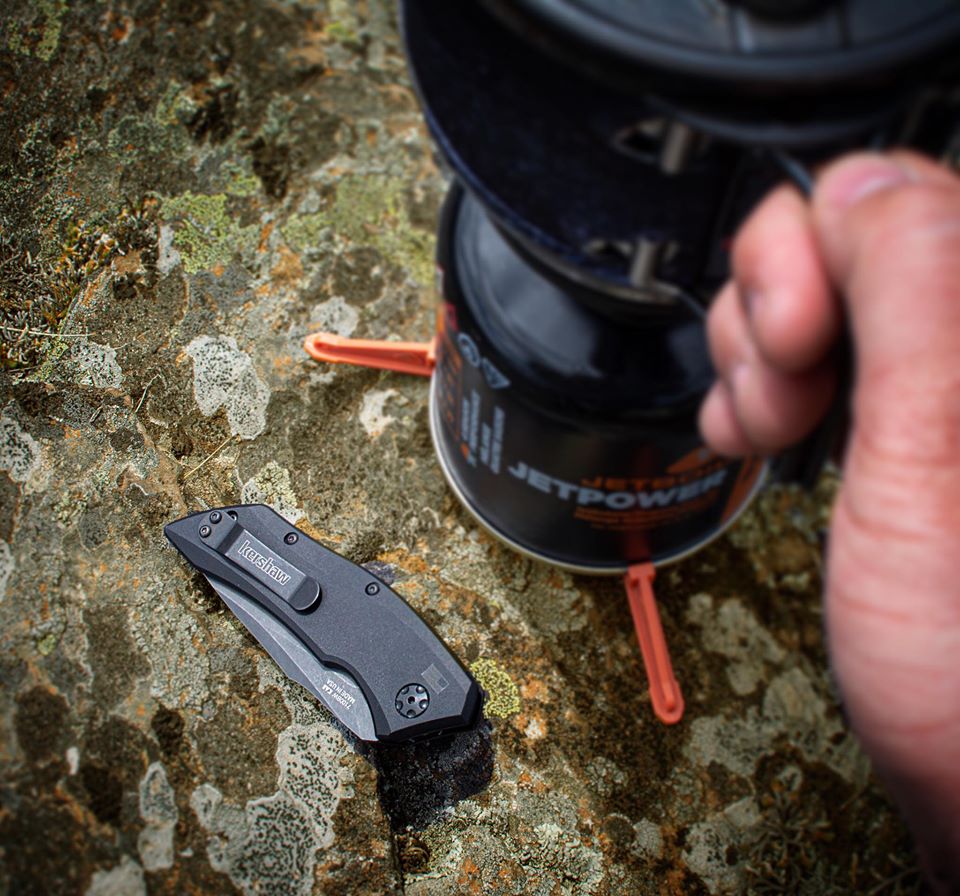 Gift Ideas for…
Hikers (and Campers)
• SomeWear Global Hotspot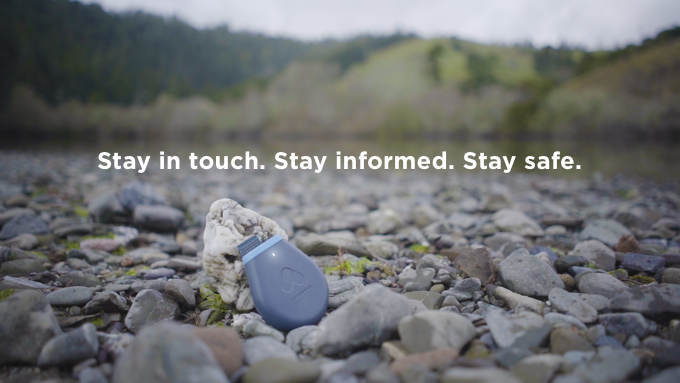 Check this out – it's portable, reliable, lightweight satellite communication for…well, everywhere. Backpacking? Fishing offshore? On safari? Fightin' ISIS? Looking for dead mobsters buried in the desert? Enjoying some overseas adventure travel? This is prob'ly for you!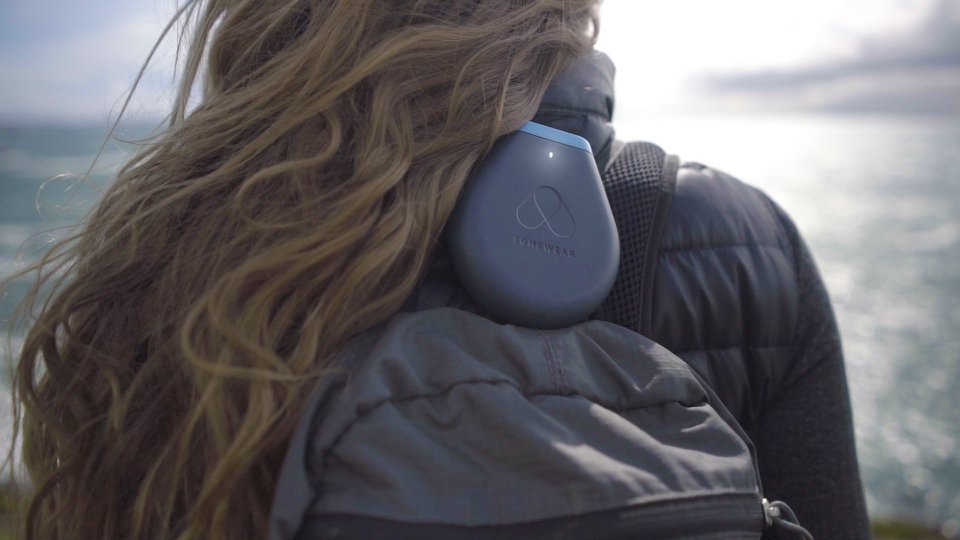 This thing is freakin' cool.
• Agilite Injured Personnel Carrier (IPC)
This is an awesome piece of kit. If you hike remote locations with a buddy, have one of these with you. If you go to field with a Scout troop – have one of these with you. If you have kids and are putting together a get-home or bug-out kit, have one of these in it. If you…well, you get the idea.

Find 'em on the Agilite website (there's a demo video there too).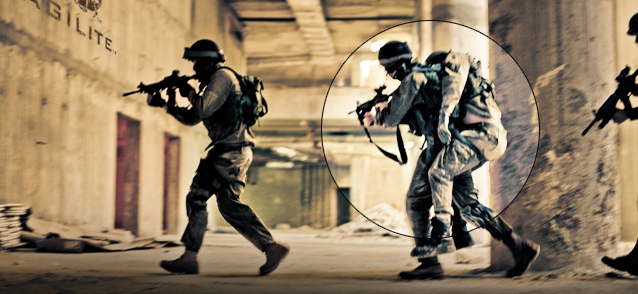 • Lawson hammock
The Lawson Blue Ridge Camping Hammock is an award-winning piece of kit that can be used as a traditional hammock or as a de facto ground tent (ish). Lawson says, "Comfortable, waterproof and bug proof – relax in the backyard, sleep in the backcountry, stake it in the desert or hang out by the river with your new favorite tent-hammock hybrid."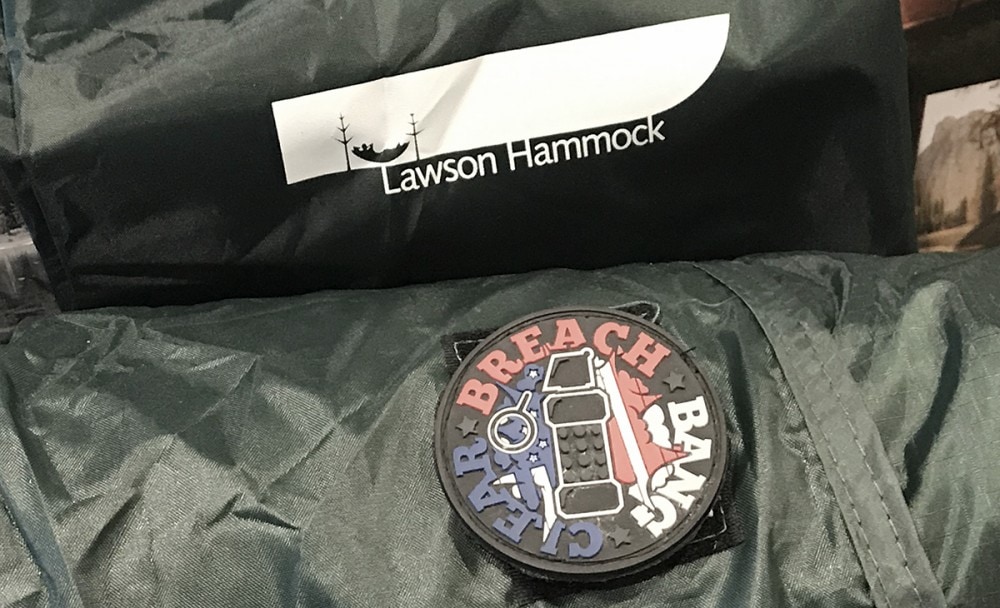 Suspend it or stake it out on the ground. Their proprietary spreader bar + arch pole system is intended to keep the hammock taut, which will keep you flatter (and maybe prevent you from flipping around or getting all bowed up). There are an integrated bug net and an attachable rainfly as well.
Hammock + Straps
Hammock (Forest Green)
2x Spreader Bars
2x Arch Poles
Rain Fly
Stuff Sack
2 Suspension Straps
2 Premium wiregate carabiners (not for climbing)
Stuff Sack
Hammock Only
Hammock (Forest Green)
2x Spreader Bars
2x Arch Poles
Rain Fly
Stuff Sack
Features & Construction
Rip-stop and poly pack hammock construction for lightweight durability
Ultra fine, no-see-um net canopy keeps bugs out
Waterproof rip-stop nylon rain fly for all-weather use (polyethylene coated to 1000mm)
Sealed nylon border on the canopy protects against water blowing up under rain fly
Strong 10-point Spreader bar system for flat interior surface
Shock-corded aluminum arch poles provides roomy net canopy
Single secured zippered entry
Additional exterior loops for ground staking
Two interior storage pockets
O-ring in ceiling for hanging light
Use suspended or on the ground
Total Weight: With Straps – 4 lbs, 15 oz  Without Straps – 4lbs, 4 oz (including poles, rain fly and stuff sack)
Learn more and watch some videos on the Lawson Hammock website, at Sportsman's Guide, at Sportsman's Warehouse, or on Amazon.
The three-piece cook set from Keith Titanium is one of the most popular camp cooking kits for light weight hikers. Ti does have relatively low thermal conductivity, but it cools fast and is completely safe tasteless, odorless, non-toxic and dishwasher safe.
Capacity: 40.6 + 27 + 13.5 fl oz │1200 ml + 800 ml + 400 ml ● Weight: 4.4 + 3.5 + 2.5 oz │ 125 + 100 + 70 g ● Set Dimensions: 5.4 × 5.2 in │ 138 × 133 mm /// 1.2L: Pot Rim: OD 128mm / ID 120mm; Pot Body: OD 118mm / ID 117mm 0.8L: Pot Rim: OD 128mm / ID 120mm; Pot Body: OD 121mm / ID 120mm 0.4L: Pan Mouth: OD 138mm / ID 130mm; Pan Bottom: OD 120mm / ID 119mm

Keith Titanium 2.4 L 3-Piece Pot and Pan Cook Set is made of premium pure titanium grade 1 without lining and coating. It is tasteless, odorless, non-toxic and dishwasher safe. Originally designed for backpacking, camping and traveling, it is also great for picnicking, emergency prepping and around the home, school and office. The handle insulating tubes are made of silicone. It comes with a custom made mesh storage sack.

Titanium is ultralight and super strong; it is also eco-friendly, extraordinarily hypoallergenic and exceptionally corrosion-resistant.
Gift Ideas for…
Liquid Courage and Epic Tales
(or just staying hydrated)
We've all got that one uncle that embarrasses the hell out of us  at family gatherings. You know the one. He's the one that packs his own rocket fuel to spike up whatever drink he can find at Grandma's place. He's also going to hit you up for that $20 you made mowing lawns before he leaves. This whiskey flask is named in honor of Uncle Jerry.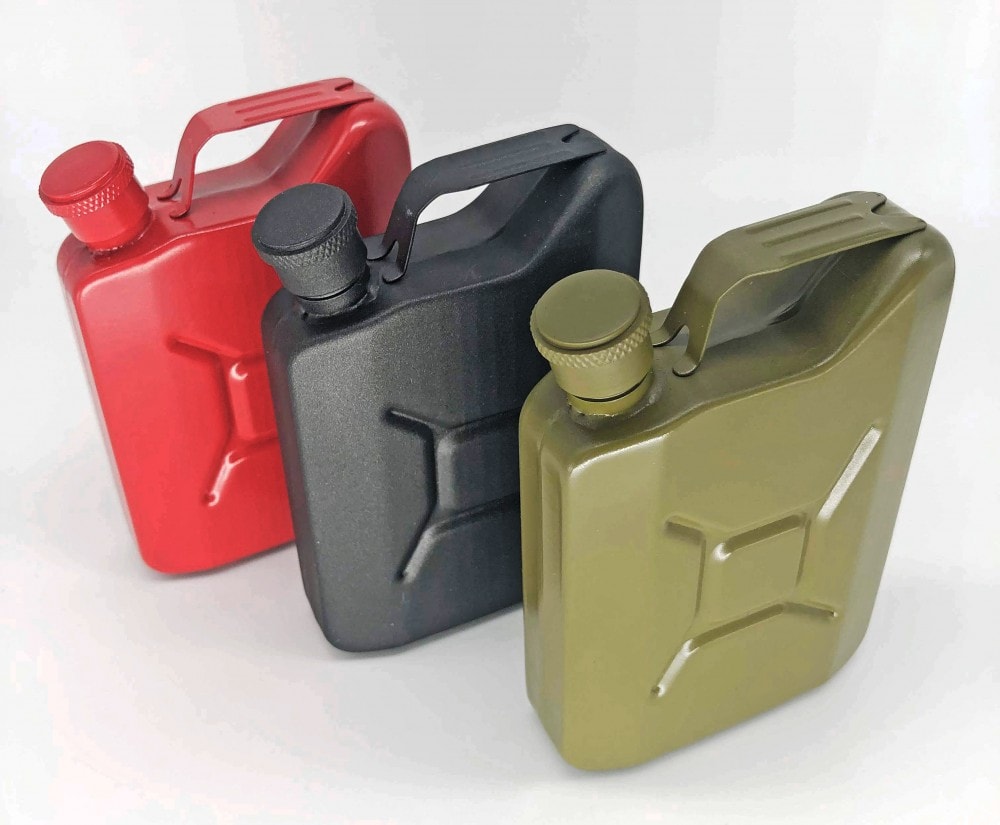 It's a stainless steel, 5 oz. jerrycan-shaped flask and available in a variety of colors. You have to supply the fuel.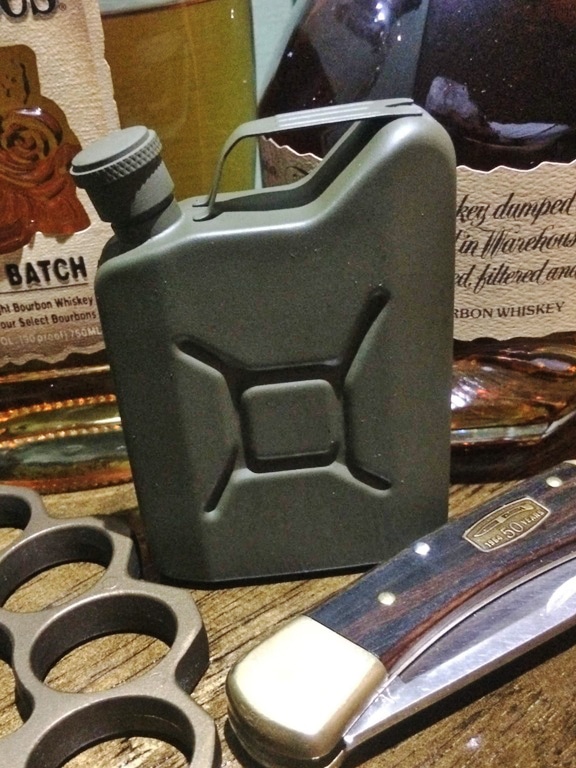 •Bubi Bottle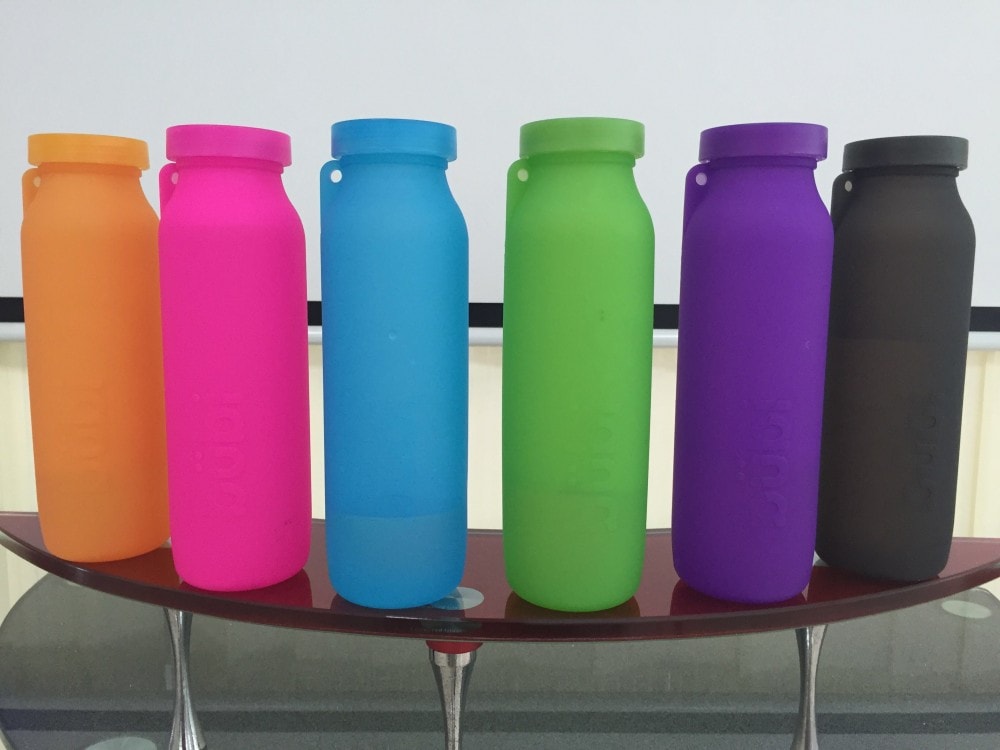 Everyone has finished their bring while out walking about only to have to carry the large container it came in. Bubi Bottle out of Canada has made a silicone bottle that can be rolled up for easy storage taking up a fraction of the size it once did.
Keep Bubi cool or hot
Bubi is microwave and freezer safe
Bubi is mold-resistant
Bubis are dishwasher safe
Bubi is foldable /reversable to clean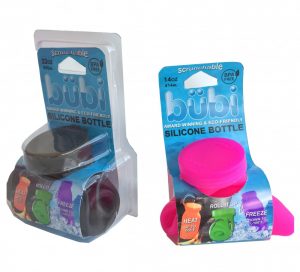 We dig the fact that these are so easy to clean, being both dishwasher safe and reversible to make scrubbing the inside out. We have all forgotten a liquid of some sort in a bottle only for us to toss it out because we couldn't easily clean the insides, right?
•
BenShot Bullet Rocks Glass with Real .308 Projectile (Set of Two)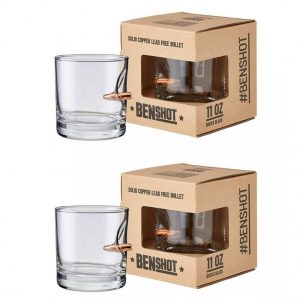 The Ben Shot Bullet Glass is the perfect gift for the gun-totin', bourbon-drinkin' person in your life.
100% MADE in the USA
Set of 2 – 11oz rocks glass made from high-quality glass
Real Lead-free 0.308 caliber bullet
Glasses come individually packaged (packaging is also made in the USA)
Gift Ideas for…
Men
• Denim Jacket from Tactical Distributors Inc (TDI)
The TD Legend Sherpa Lined Jacket will make you look good. Ask us how we know.
Tactical Distributors describes it best: "TD Legend Sherpa-Lined Jacket is here to keep you warm while looking James Dean cool. This workman's jacket has tremendous give & stretch.  It ready to work & play hard. It has a slim athletic fit, we recommend going up a size for a more relaxed fit, especially if you plan on layering underneath."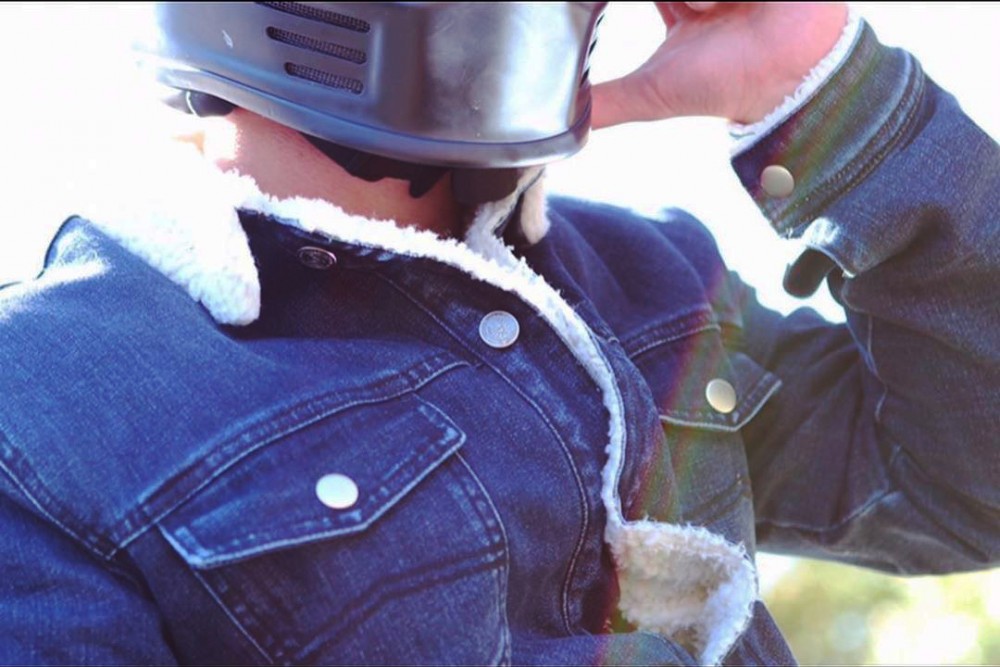 TD Legend Sherpa Lined Jacket
12oz. Stretch Denim
Soft washed denim
Sherpa Lined Body
Flannel Lined Sleeves for a better fit
Same Fit Block as the TD Carlos Ray Jacket
2 Chest Snap Pockets
Tailored fit with elbow articulation
Adjustable cuff closure
Double and triple needle reinforcement stitching
Shank button front closure
Back waist adjustment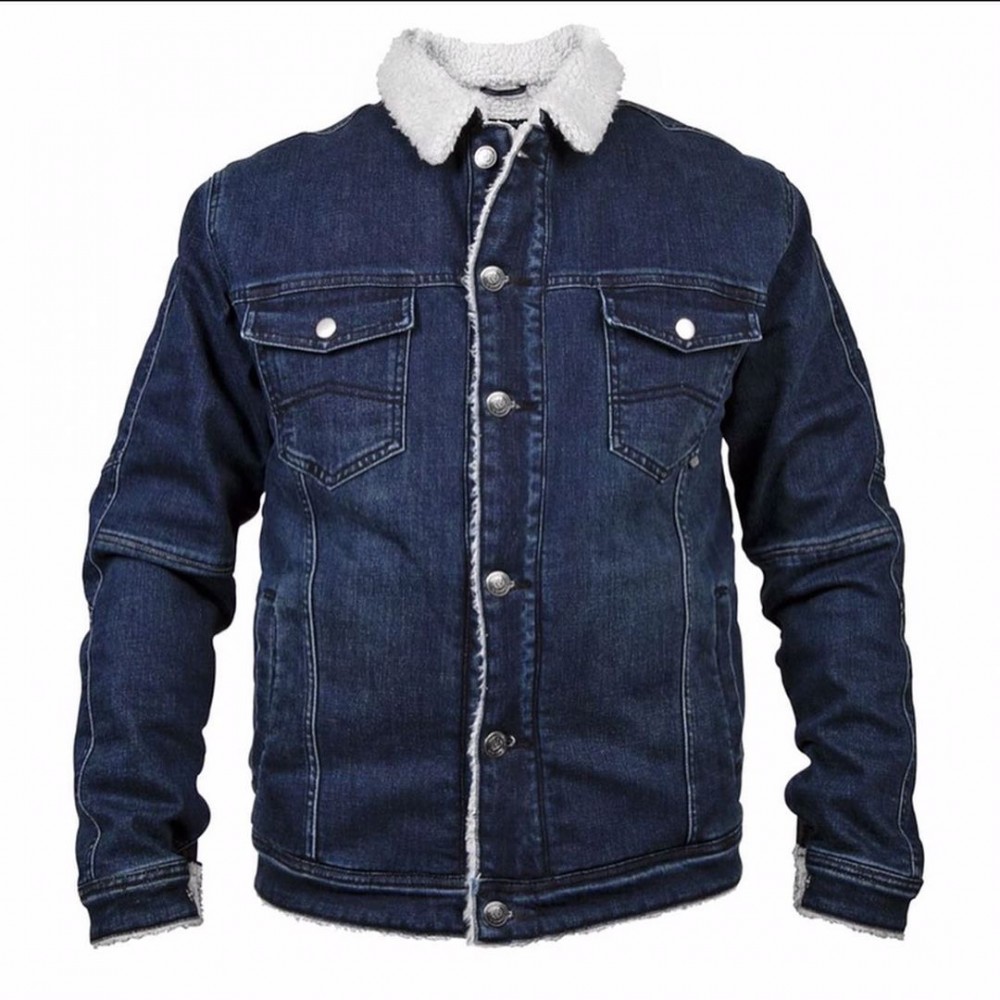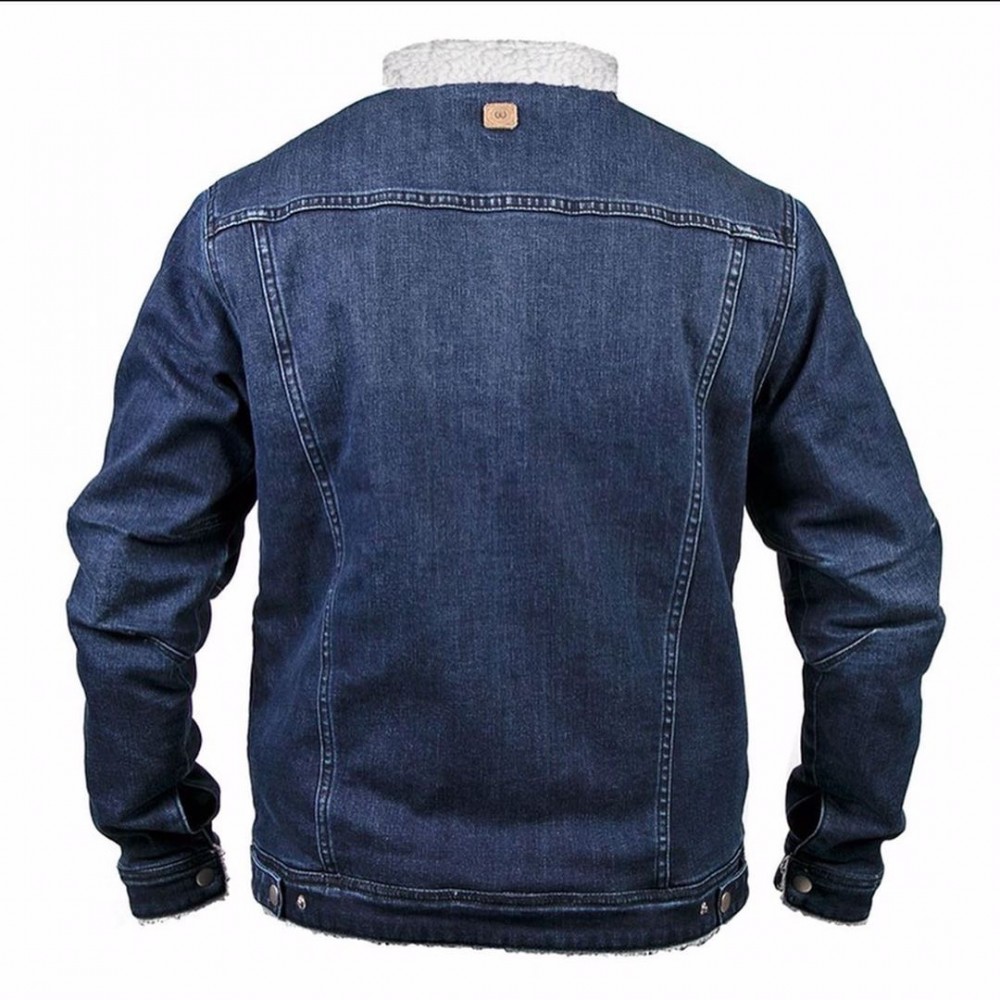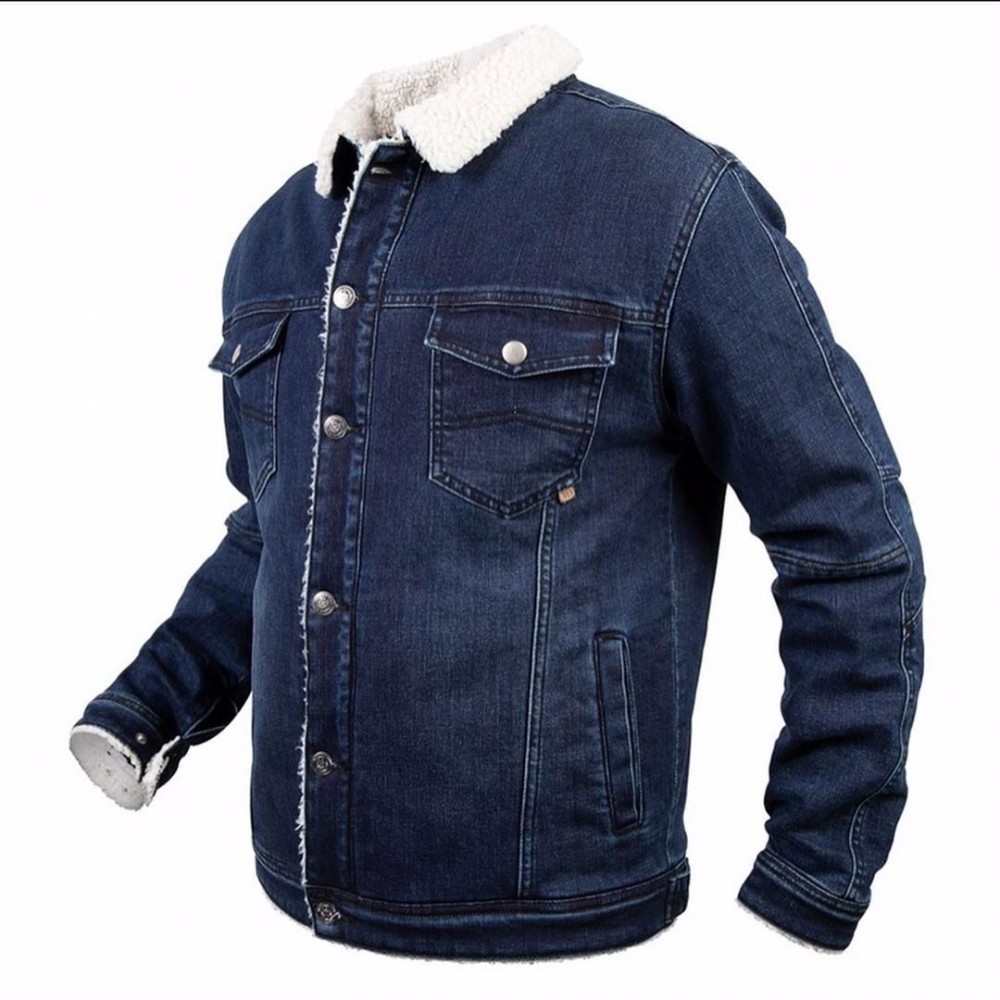 Gift Ideas for…
Man Caves
• Large Wooden American Flag from Rebranded Customs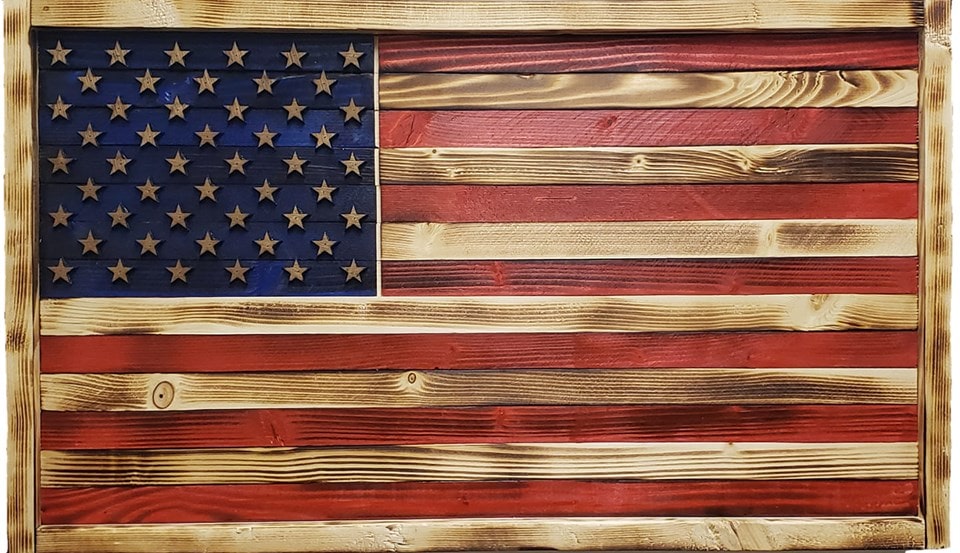 If you are looking for a gift for the patriot in your life, look no further than this wooden American Flag. It's so inspiring, I am standing at the position of attention as I type this.
Weight: 80.00 Ounces
Width: 36.00 (in)
Height: 24.00 (in)
Depth: 1.50 (in)
Gift Ideas for…
Badass Women
Cheekies in battle-worthy prints for her. Made from the same 4-way stretch breathable moisture-wicking material as the TD Shooter Shirt. Keeps you dry while battling the gym or day to day missions.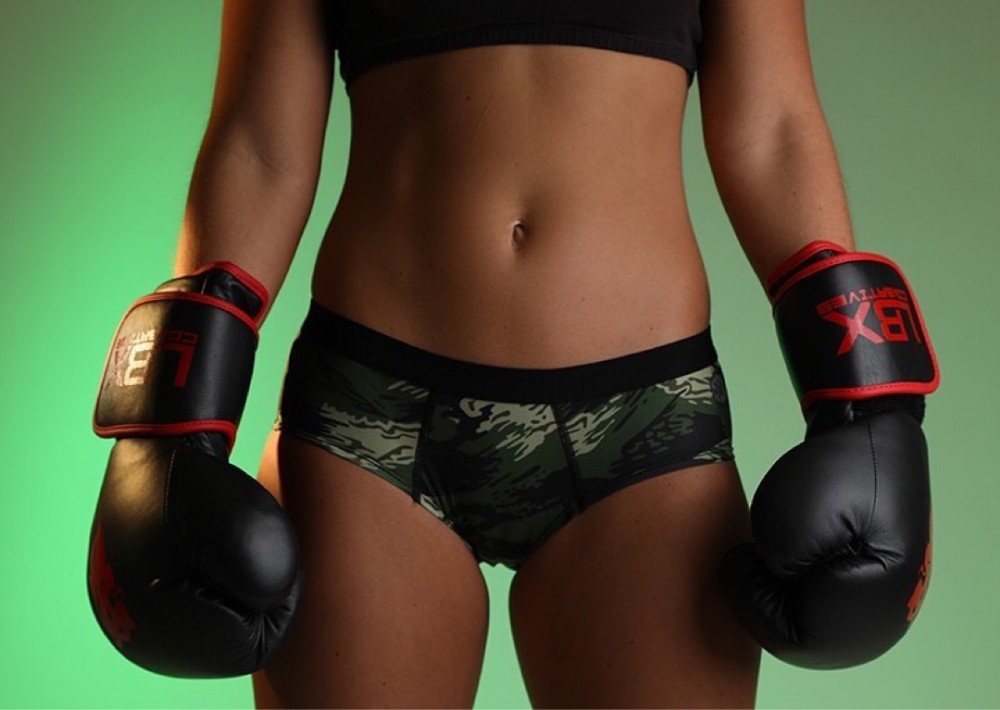 Breathable
4 Way Stretch
Moisture Wicking
Seamless Flat Lock Stitch
No Ride Design
Quick Dry Fabric
Made For Warriors
Fabric : 87% Polyester 13% Elastane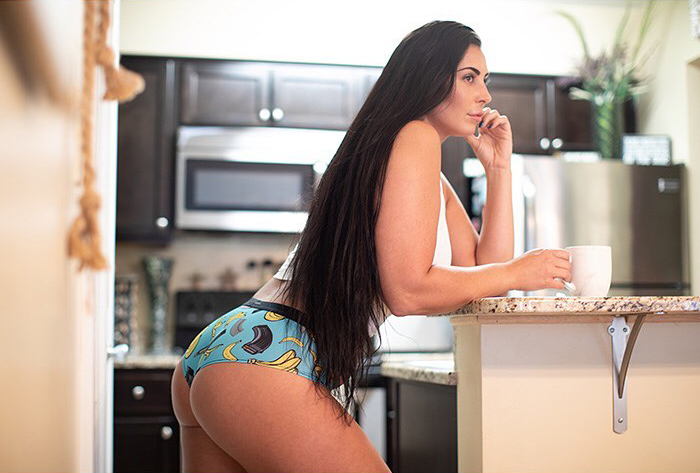 • Curves N Combat Boots Seamless Booty Scrunch Leggings
What's not to like about leggings sold and designed by veterans and active duty women? This isn't the first time we have talked about them either.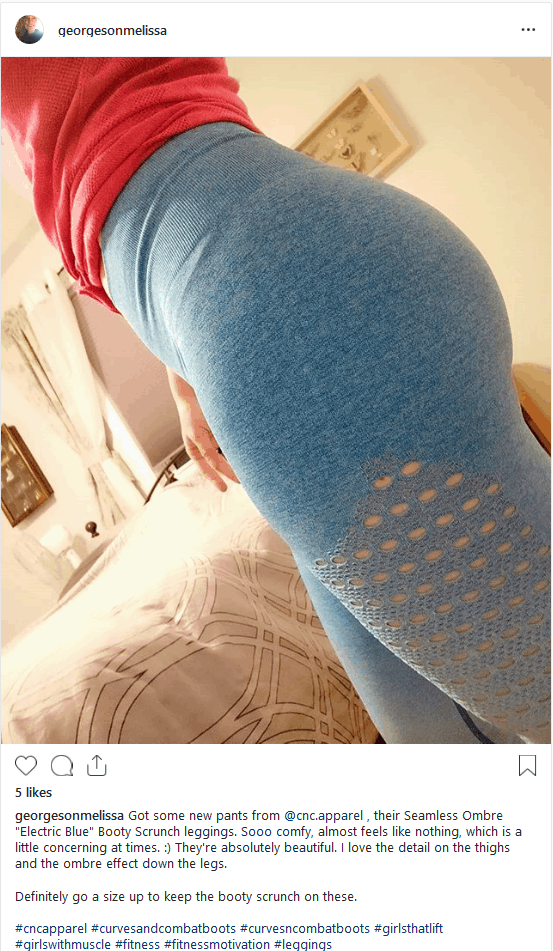 A couple of our female writers like the one above have one or many pieces from Curves N Combat Boots. Melissa the one in the Instagram photo from above enjoys picking heavy things up and putting them down again, only to do it with a larger weight later. The issue with this is squat butt makes most pants a pain in the ass (literally) to wear. Thankfully Curves has a pretty epic selection of styles and sizes to fit just about any body shape. The leggings above can be found here.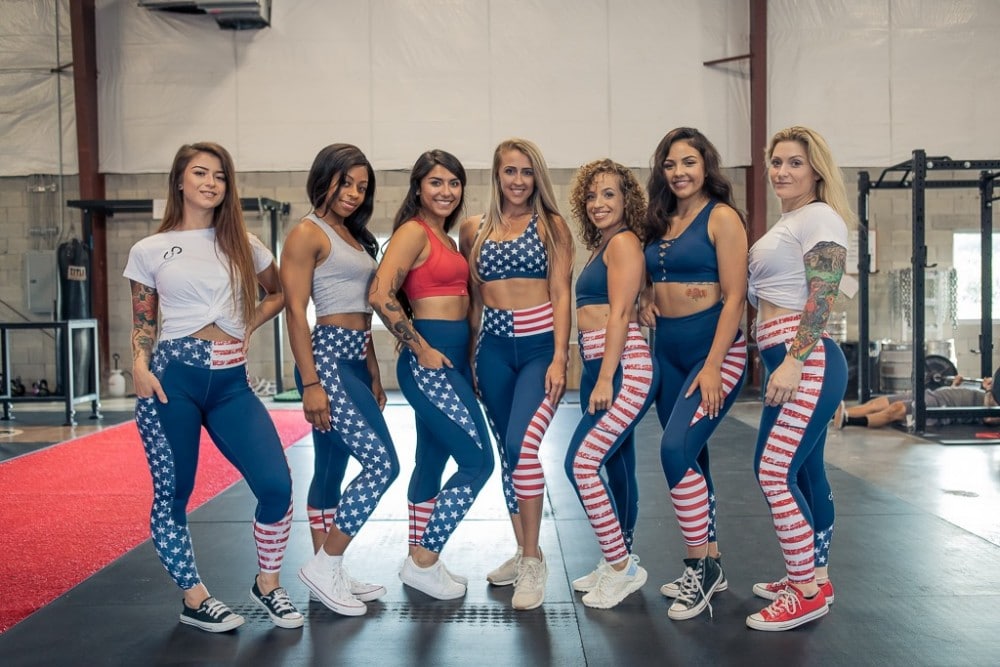 Why not adorn your legs with as much freedom as possible while looking amazing at the same time.
• Ski Boots: Apres Ski Recovery Boot from Telic
Ankle boots that are easy-on, easy-off, the Apres Ski Recovery Boot is insulated and water-resistant. Available in five sizes (triple extra-small) up to large (size 11).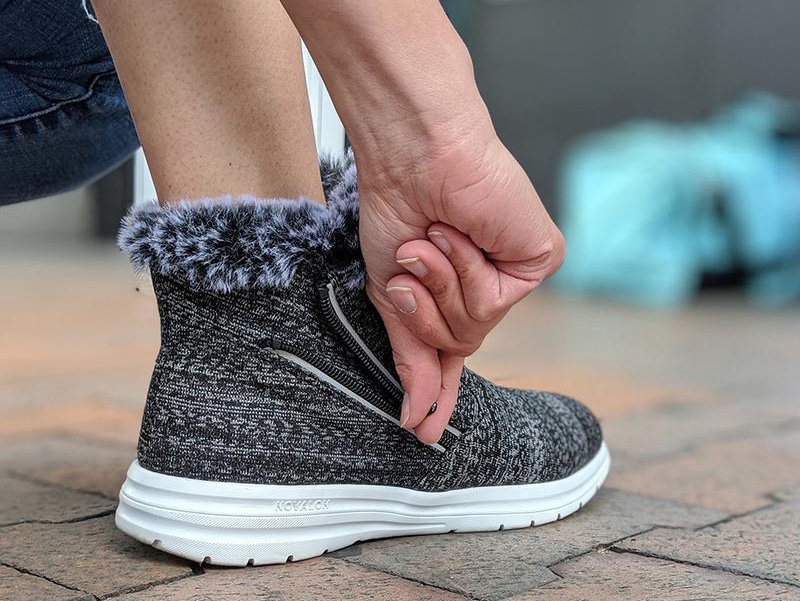 From the product description:
Designed for easy entry and exit, this ankle boot feels like a natural extension of your favorite house slipper. Water-resistant and insulated, you can now enjoy Telic comfort all year round!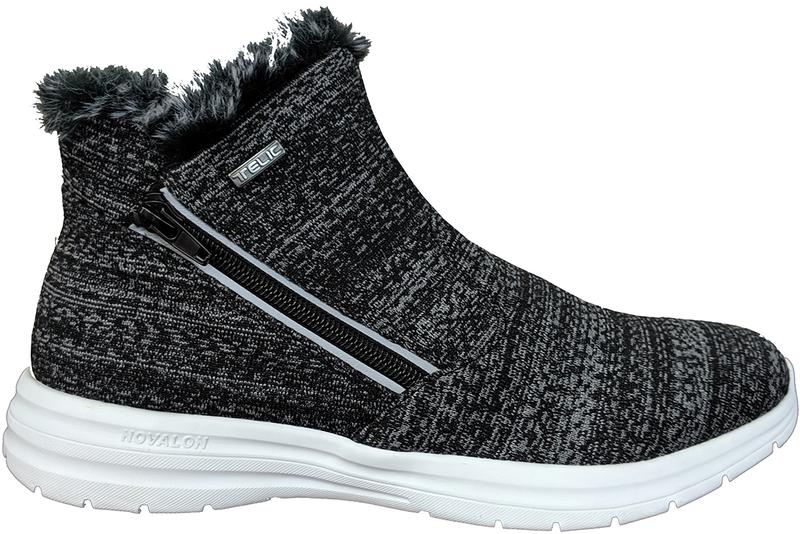 Award-winning comfort
Insulated & Water Resistant
Traction Control Out-sole
Pillow-Soft Comfort
Lightweight Stability
Athlete Approved
Dr. Recommended
Find 'em on the Telic.com website.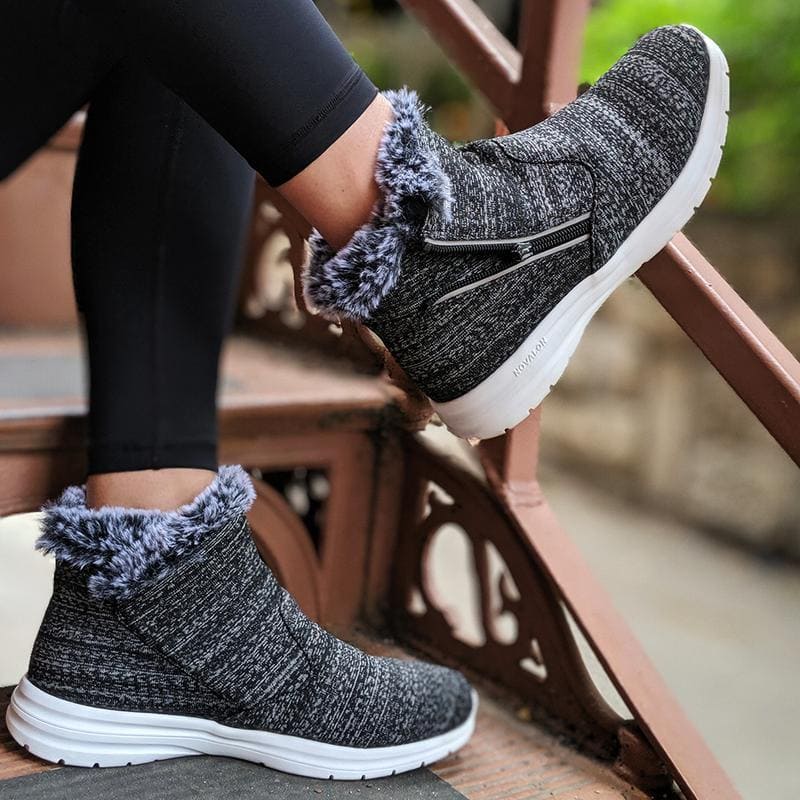 • McGovern and Company Glacier National Park Scarf
You may not be able to wear this as a shemagh or in scrim fashion, but that doesn't make it an excellent everyday accessory (or for that matter, to keep your body armor from chafing your neck).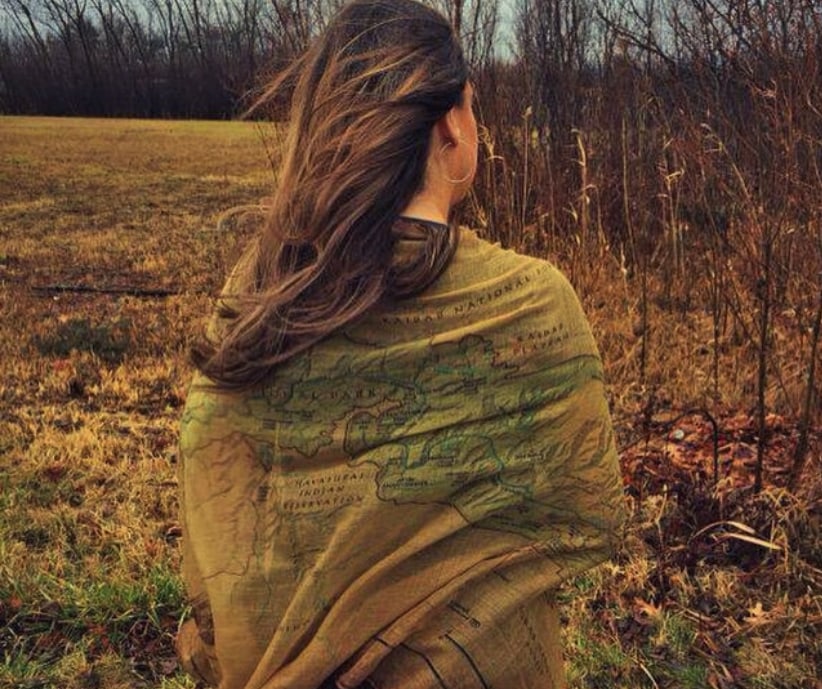 Via their description:
This oblong scarf printed with our beautiful vintage-style map of Glacier National Park is a stunning accessory. It's soft and drapey which makes it easy to wear several different ways. Dress it up or down – the warm color tones look great with anything from jeans to a little black dress.
100% soft polyester voile
hand wash, hang dry
72 in. x 30 in.
Find 'em on their website or via Amazon. In the latter case, you'll be supporting Breach-Bang-Clear.
Gifts that are Tactical
• Ballistic Helmet Bridge from Agilite
It's a one-size-fits-all equipment mounting system for most tactical helmets. It has exit holes for NVG cables and switches, central bungee retention for IR strobes and cameras, all kinds of cool options. Hell, you should have one of these even if you don't have a tactical helmet just so you can look cool.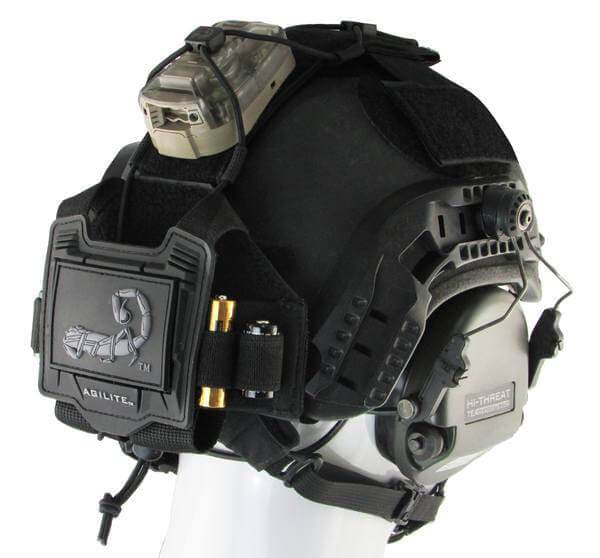 You can find it online on the Agilite website.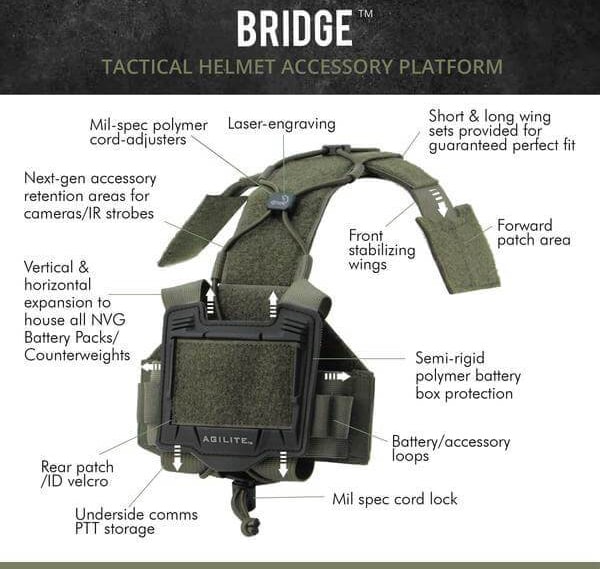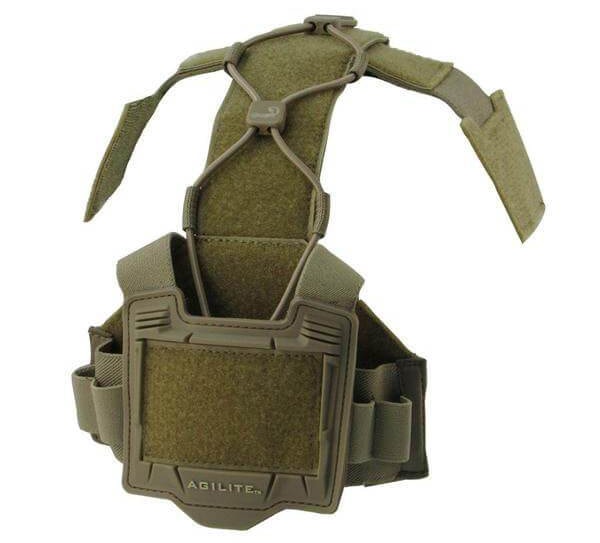 •Poker from TOPS Knives
This knife is designed to be a kind of last-resort self-defense knife that also serves as a general-purpose EDC knife. Though loosely based on a Kiridashi (a traditional Japanese wood carving knife) the Poker has been modified to include a finger ring for better self-defensive purposes.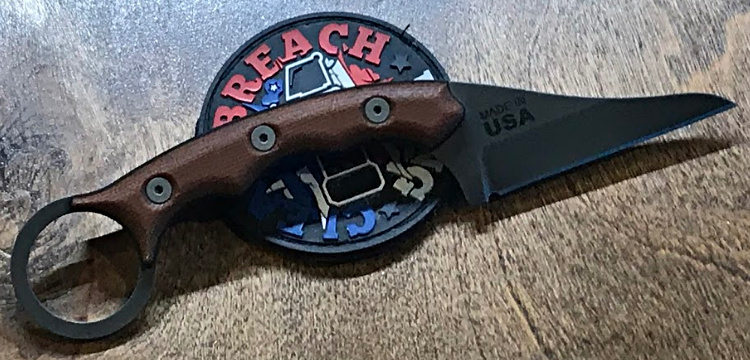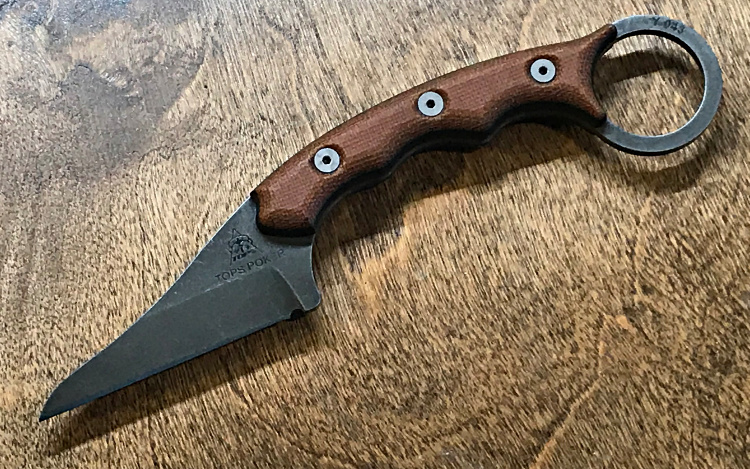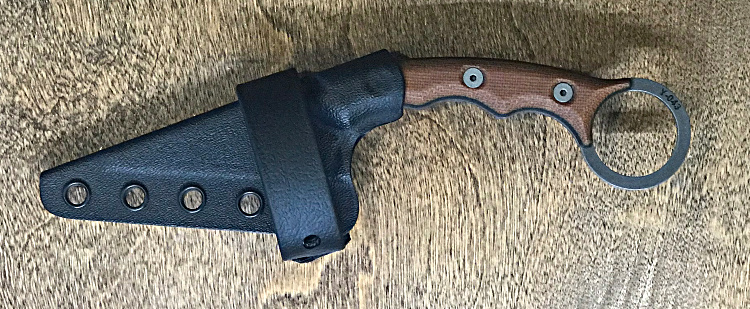 Overall Length: 6.88"
Blade Length: 2.5"
CuttingEdge: 2.25"
BladeThickness: 0.13"
BladeSteel: 1095RC5658
Blade Finish: Acid Rain
Handle Material: Black Canvas/Tan Canvas Micarta
KnifeWeight:2.7oz
Weight w/Sheath: 3.6oz
SheathMaterial: Black Kydex
Sheath Clip: Beta Loop
Designer: Craig Powell
MSRP:$120
You can find the Poker on the TOPS Knives website.
Gift Ideas for Travelers
•Rolo Travel Bag
This roll-up compression bag is meant to be a wardrobe organizer for travelers. As such it could be used in a carry-on, checked luggage, or maybe camping gear (depending on weight/distance restrictions). From what we can tell, looking at the pictures and some of the comments online, this is going to be something used to separate certain components of your travel clothes vs. all of them.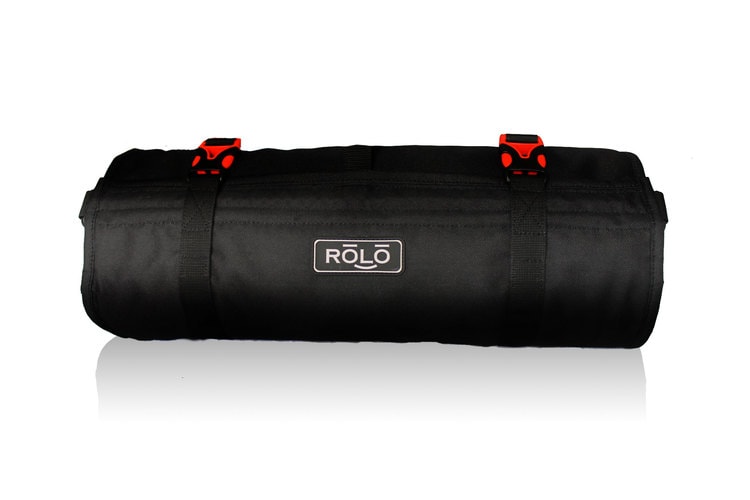 In other words, maybe you pack all your skivvies, t-shirts, and socks in here so you can keep tabs on your drawers. It doesn't look big enough to keep several pairs of jeans, multiple shirts, etc. segregated. Though we could be wrong about that. We haven't yet put hands on one.
Description according to the manufacturer:
Each Rolo includes a convenient detachable carrying strap so that you can choose to carry it as is or add it to your backpack or suitcase.
Features military-grade nylon mesh zipper pockets
Patented high-performance name brand buckles
Name brand zippers
360-degree swivel hanging hook
Fiber-reinforced support bar
Lightweight and high-quality construction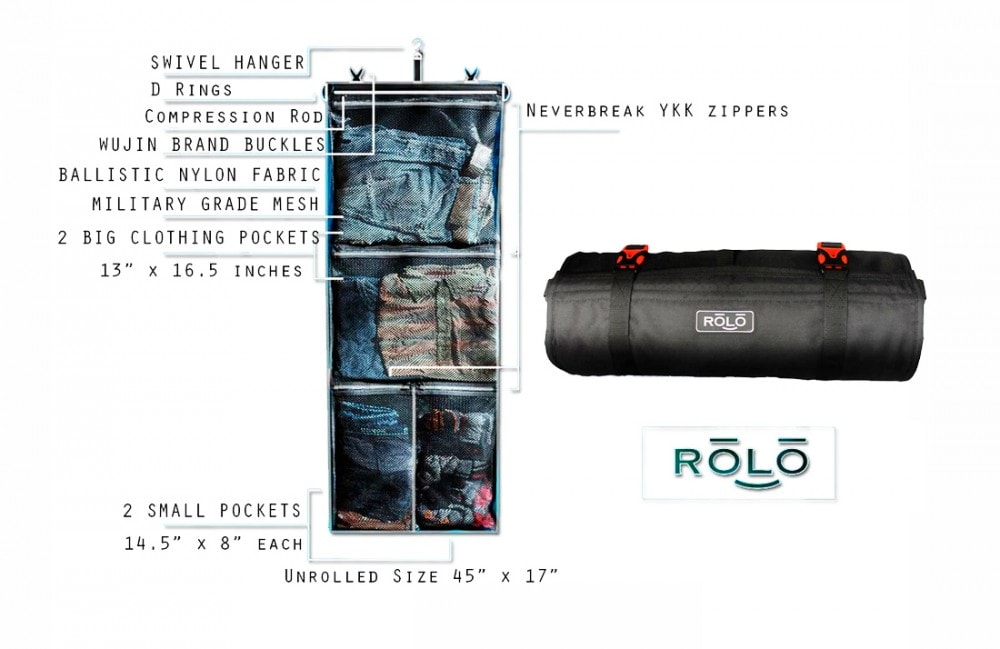 Buy one on their website or via Amazon (in the latter case you'll be supporting Breach-Bang-Clear).
Gift Ideas for…
Beyond the Wall
•Northern Lites Elite Snowshoe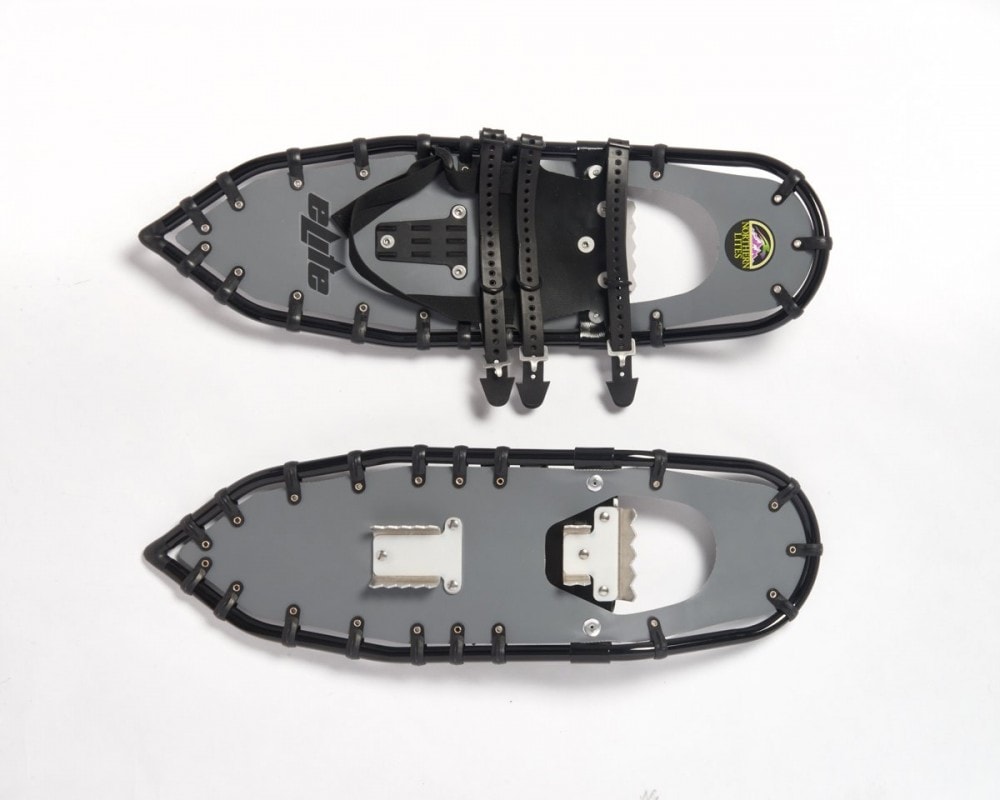 Good snowshoes are both personal preference, dependent on terrain/snow conditions and your weight. The Elite by Northern Lites has a nice solid decking to aid with you not sinking into the snow and comes in two styles of binding which we can appreciate.
8″x25″ and 42 oz/pair (Tru-Trak) or 41 oz/pair (Speed)
Surface Area 164in2
Recommended for up to 175-190 lbs. total weight (user, gear, pack, etc.).
Off-trail hiking and camping, Cross-Training, Racing
2-1/2 lbs. per pair
Made in the USA
We were most excited to see the Speed Binding which looks to be a very efficient method of getting into the binding. Some snowshoes have overly complicated systems to attach them to your boot and if this is as truly fast as they say it should be pretty awesome to quickly pop these on and hit the snowy trail.
Buy one on their website. If you are planning on packing a bit more weight or like in my case am just a bigger dude the Quicksilver 30 might be a better option. It also comes in both binding styles but can help support up to 60 pounds more on the snow. I am hoping mine arrive before a hip surgery so I can get some time playing in the powder.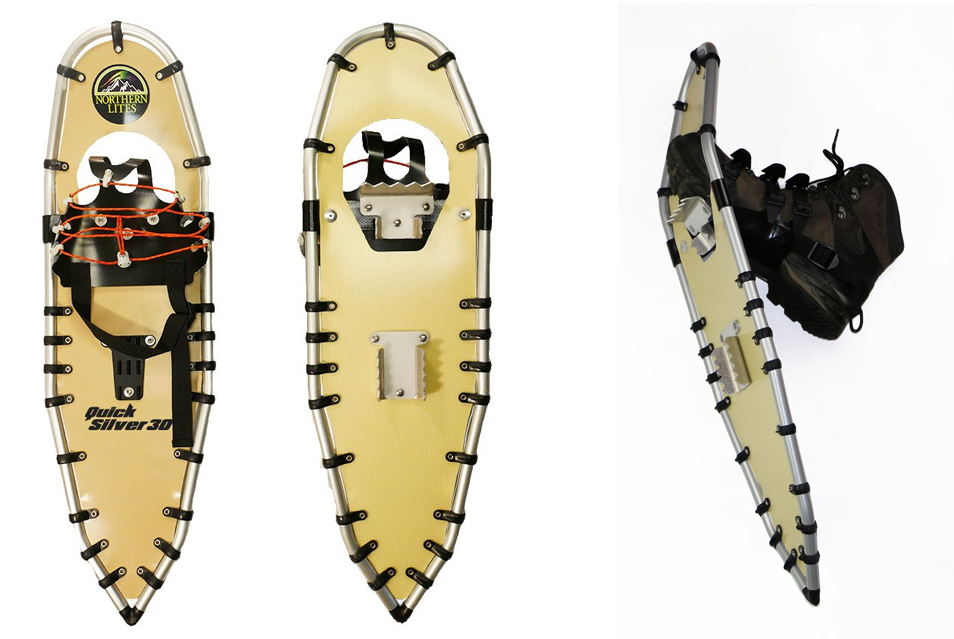 You can grab these here.
•Softshell Jacket
Agilite Gear
• Fabric: 100% tight-woven polyester with exterior breathable, waterproof membrane
• Breathability moisture rate transfer: 5000 gr' square meter in 24 h
• Water pressure resistance: 6000mm/H2O2.
• Designed in Israel
• Manufacturing: Imported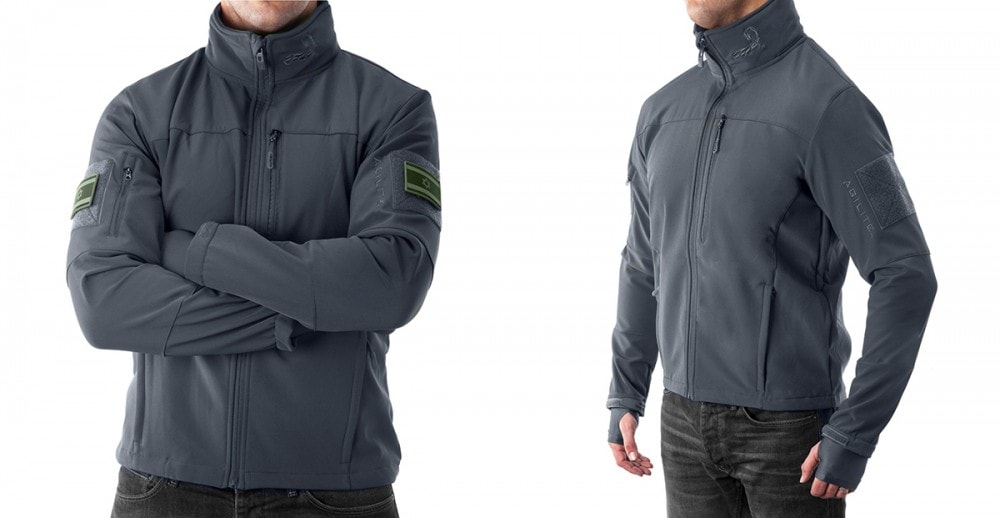 Engineered for use by Israeli SOF bubbas to keep out wind, cold and moisture whilst maintaining an inordinate level of flexibility, breathability and durability. It features a half-glove that covers half the hand and helps bridge the transition area from jacket sleeve to glove (you can fold it inwards to make a regular sleeve). It's got a Micro-Fleece interior, a low-profile hood hidden under the collar, and twin pit-zip vents. Plus it's stretchy!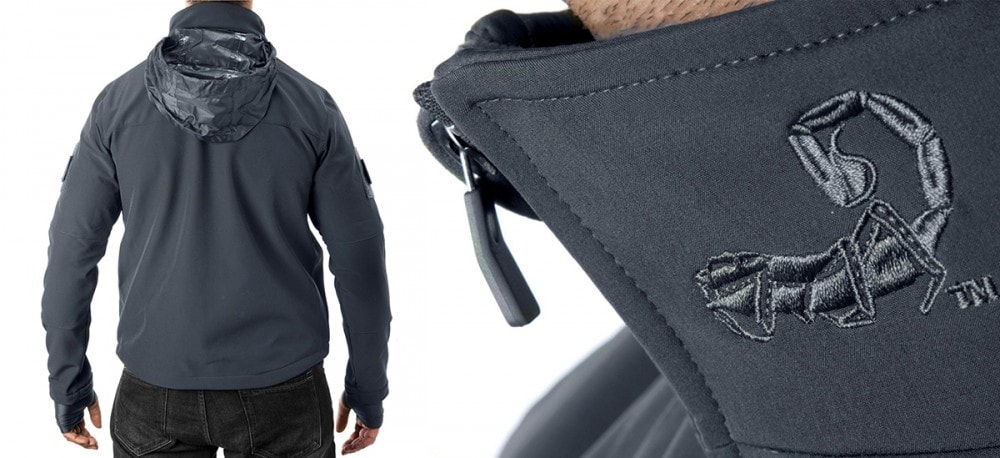 •5.11 APEX 6″ Wedge Boot
5.11 Tactical
• Vibram® Christy resoleable outsole using Vibram® Newflex
• Premium leather
• Covert pocket
• D30® footbed for all-day cushioning & support
• Manufacturing: Imported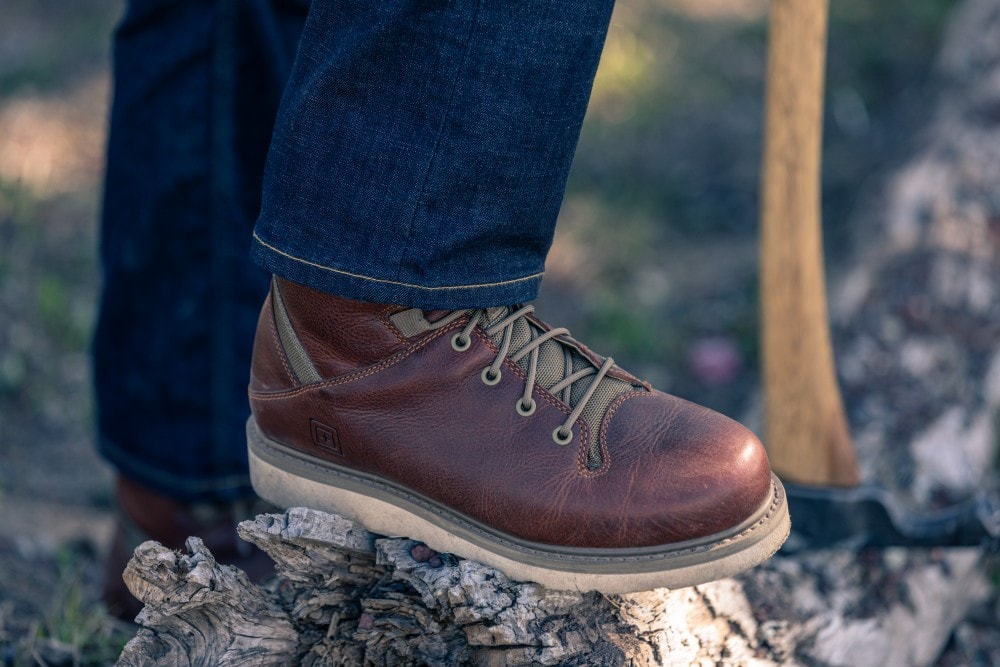 When the Canadian saw the APEX 6″ Wedge Boots at SHOT Show last year he instantly wanted a pair. Stylish boots that can dress up or be used in the woods, color me impressed. The only issue is the Canadian is built like a yeti and could not get these at the time as they stopped at size 13. 5.11 sent over their annual gift guide where you can find just about anything on your list if it comes from the tactical industry. While perusing it he noticed they now do come in ice giant size and he has a pair on the way to him. The fact that they made them resoleable is beyond fantastic. Nothing sucks more than having the sole of a comfortable boot wear out before the rest of the boot.
•A-Klub from TOPS Knifes
This is a large, heavy working tool with design elements that were influenced by Native American war clubs. It's just right for hacking and chopping with the forward-sweeping edge that widens toward the tip, and the handle that widens at the pommel. It comes with a dangler Kydex sheath with a beta loop to secure it in place. This just happens to be the first woman-created knife for TOPS Knives.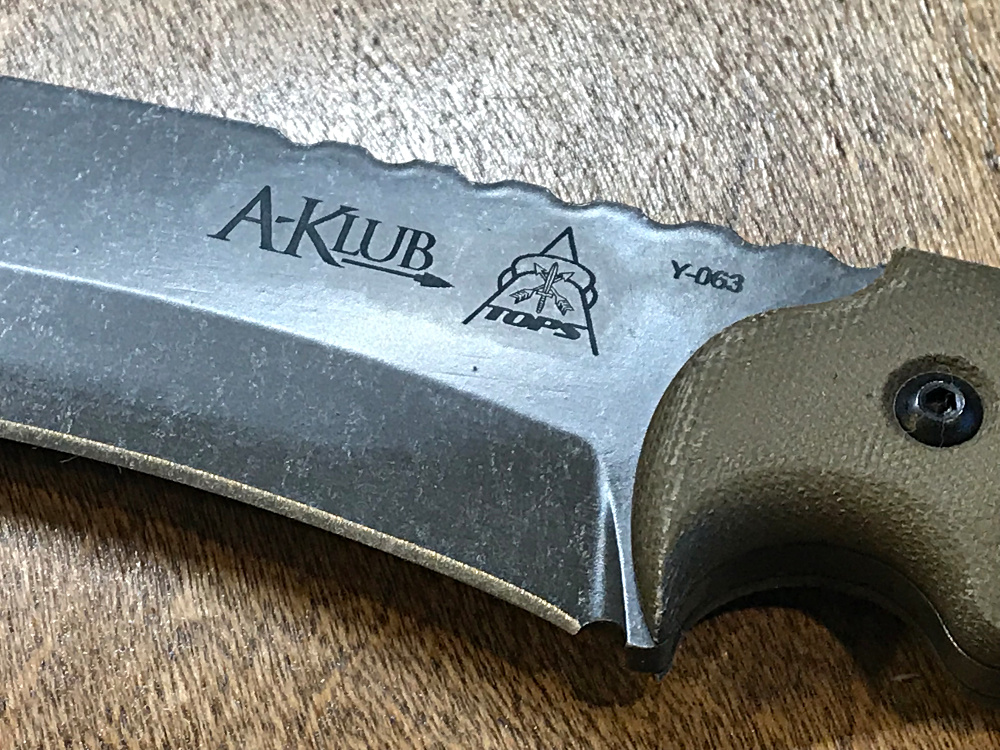 Overall Length: 17.88"
Blade Length: 12.38"
CuttingEdge: 12.13"
BladeThickness: 0.19"
BladeSteel: 1095RC5658
BladeFinish: Acid Rain
Handle Material: Green Canvas Micarta
KnifeWeight: 23.8oz
Weight w/Sheath: 33oz
SheathMaterial: Black Kydex
SheathClip: Dangler
Designer: Amanda Kaye
MSRP:$300.00
You can find the A-Klub at TOPS Knives.
---
More Gift Ideas
In case you were searching for some other gift ideas for family, friends or just want to ensure you get what you want to, check the gift guide below.
Like what you read here? Consider backing us on Patreon.
You'll be automatically enrolled into the Tactical Buyers Club, thus getting dozens of discount codes to high-end companies in the tactical/firearm/outdoor arena, and you'll earn the right to wear the House Morningwood sigil.
⚠️ Some hyperlinks in this article may contain affiliate links. If you use them to make a purchase, we will receive a small commission at no additional cost to you. It's just one way to Back the Bang. #backthebang