Father's Day Wishlist: The Thyrm Switchback
Today Hernandez gets us in trouble by making gender assumptions even before he starts talking about the Thyrm Switchback, and everyone knows we fully support social justice warriors and the LBGTQ/QWTFE+ movement. No, really*. Mad Duo

Father's Day Wishlist: The Thyrm Switchback
by Old Man Hernandez. Who identifies as a dead sexy and witty old codger of unmatched virility and eloquence. 
Generally speaking, dads are guys. Generally speaking, guys like cool toys. So for a Father's Day gift, what toy could be cooler than a flashlight ring that turns a Surefire into a weapon light for dad's favorite pistol?
Sure, you could get dad a top-of-the-line precision rifle for $10k or so. But you're so poor you're considering giving $5 hand jobs on the corner, and dad would kick your ass for spending that much on him anyway. So get him a Switchback instead.
The Switchback is a simple heavy-duty plastic attachment that mounts on the base of your favorite tactical flashlight. It has a ring that helps keep the light secure in the off hand for regular search techniques, but it's really made for use with a pistol. When the light is flipped on its ring, the shooter uses his thumb to push on a small projection on the ring that pushes the power switch against the shooter's finger and activates the light. It's simple, intuitive, and genius.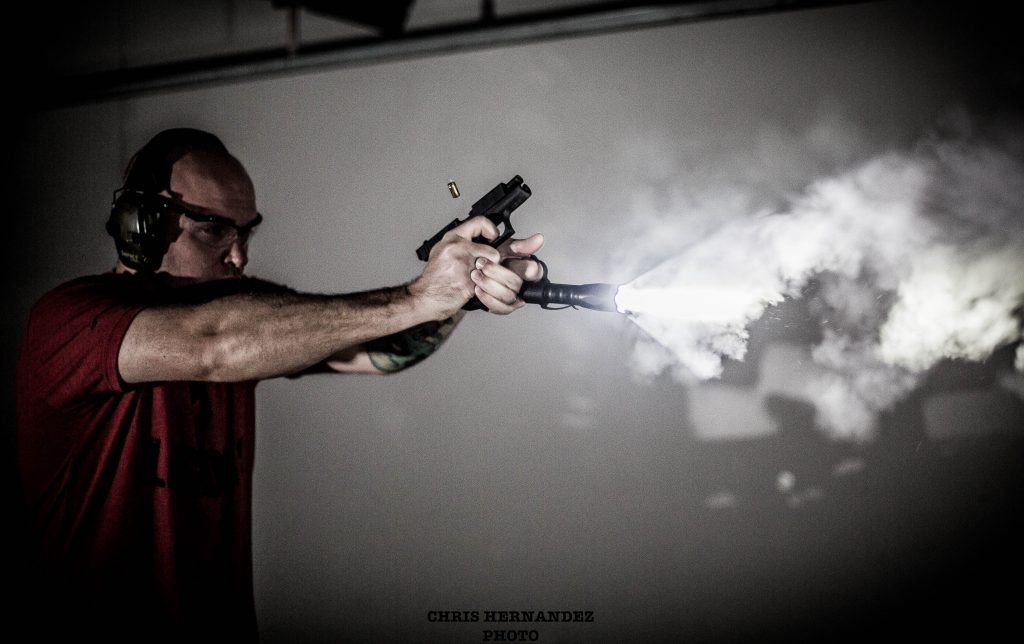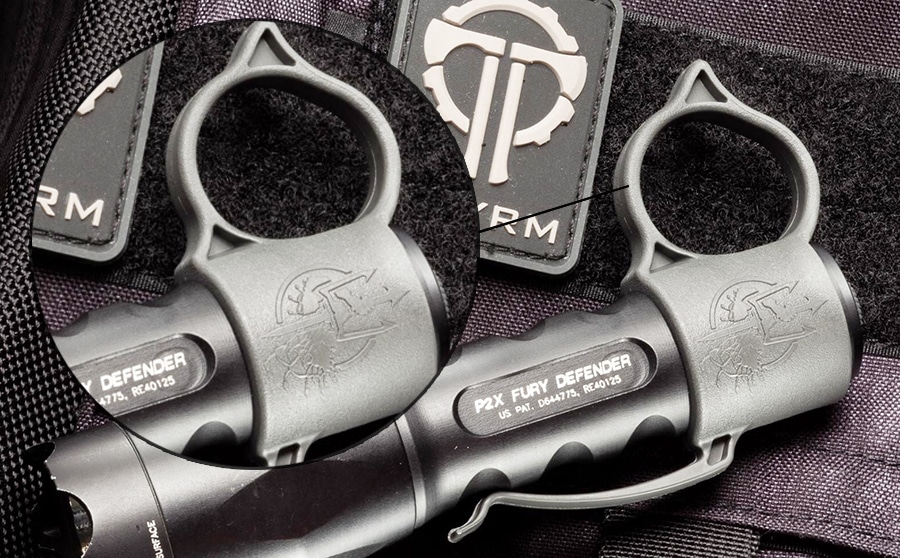 The Switchback comes in three sizes: one that fits many 1″ lights, and two models for Surefire Backup EB1 and EB2 lights with either momentary or clicking tailcaps. Each model costs only $19.99 (which you could earn in as few as two hand jobs, depending on your skill level). And if you have the forearm endurance, you could buy him the EB1 to go with it. That way dad could always have a good dual-purpose light in his back pocket to go along with his daily carry.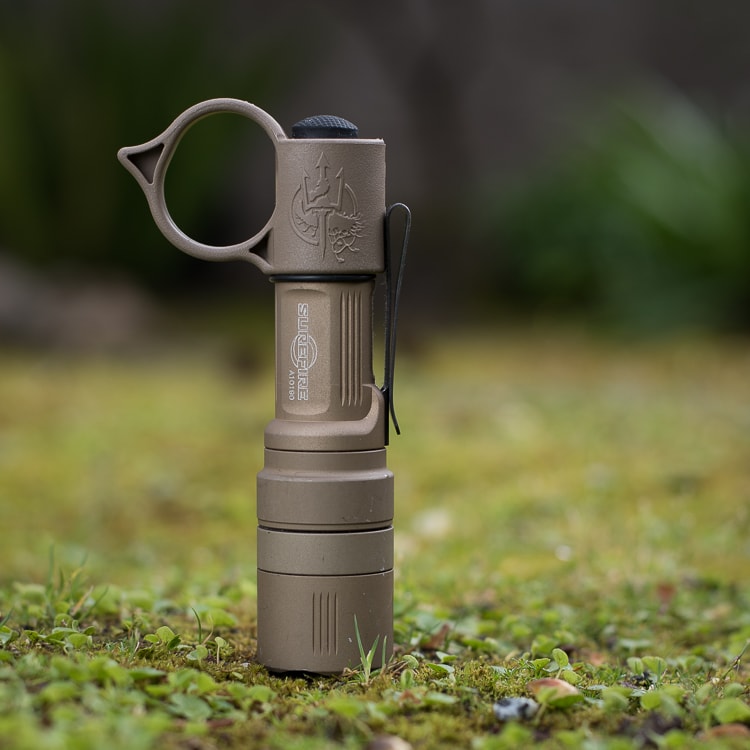 The Switchback on a Surefire EB1 Backup, from Thyrm's website.
On the other hand, if you just buy him the Switchback dad will have an excuse to buy a good Surefire light, which he wanted to do anyway. Guys like lights, and unlike many other tactical toys literally everyone can make use of a light. So go to Thyrm's website and order him something cool. He'll – finally – have a reason to love you.
You can check out my full review of the Switchback here.
–CH
Read all the Thyrm things.

 This article may contain affiliate links. If you make a purchase using such a link, we will earn a small commission from that sale at no additional cost to you. 
Like what you read on Breach-Bang-Clear? Consider joining our Tactical Buyers Club.