Ballistic Advantage Rifle Giveaway | April 2018
Ballistic Advantage gives a rifle away every month. April is no exception.
The details of this month's rifle giveaway at Ballistic Advantage have been released. Here's a hint — it isn't any of that shit you see in the picture above. What you see up there is the fifty cal seized when El Chapo was captured. Before he escaped. Then was captured again, etc.
No, the rifle to be given away this month looks like this:
If you're thinking to yourself, "Self, that looks like a 16 in. 5.56 Ballistic Advantage rifle with a Hanson Barrel, BG6 muzzle device, and a bunch of Timber Creek Outdoors stuff piled on!" then, well, you're smarter than you look. That's exactly what it is.
Buy your blasters, blaster parts, and ammunition at dealer cost.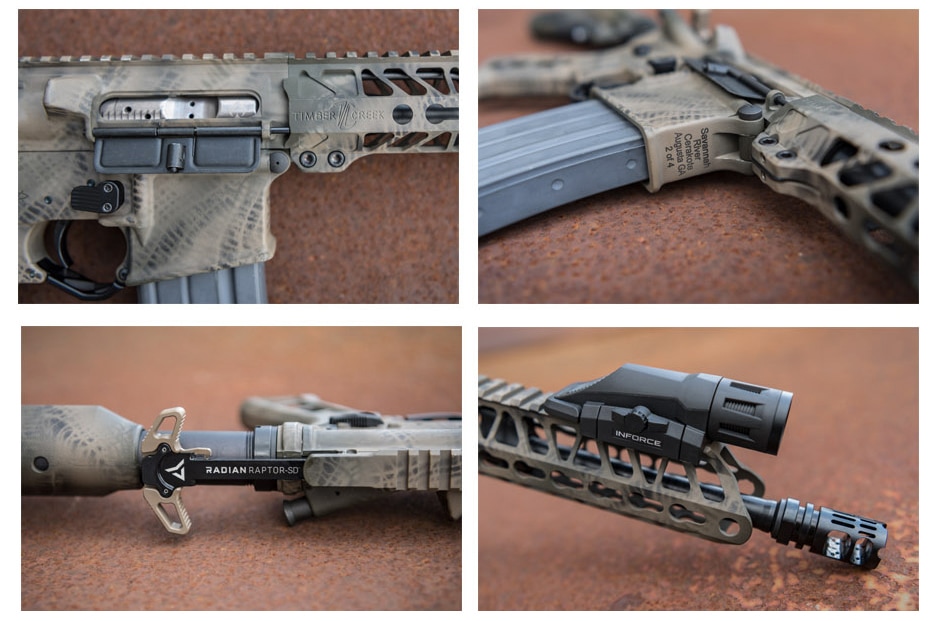 Features include:
• 16 in. 5.56 BA Hanson Midlength AR 15 Barrel w/ Lo Pro, Performance Series (.625″ Gas Block Journal)
• BA Upper Receiver
• BA Lower Receiver
• VG6 Precision Gamma 556
• Timber Creek Outdoors Enforcer 15″ Handguard
• Timber Creek Outdoors Ambi Safety Selector
• Timber Creek Outdoors Oversized Trigger Guard
• Timber Creek Outdoors Enforcer AR Pistol Grip
• Timber Creek Outdoors Extended Magazine Release
• Timber Creek Outdoors QD End Plate
• Geissele Super Semi-Automatic Enhanced (SSA-E) Trigger
• B5 BA Stock
• Radian Weapons Raptor – SD Ambidextrous Charging Handle
• Inforce WML White – Gen 2
• Custom Cerakote by Savannah River Cerakote
You do not get that eternal capacity assault massacre magazine if you win. You gotta buy those separate.
Start the process of tryin' to win this thing here: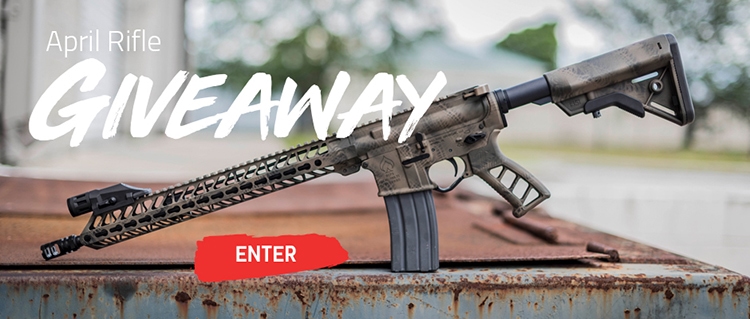 Not familiar with Ballistic Advantage? Here's a smart guy talking about 'em (and not just smart, but confident in his masculinity, too).
As we always say, get to clicking. You can do it one-handed if you want, same as when you're on PornHub. Hell, you can probably do both.
---
Declare for Morning Wood!
Come, stroll the awe-inspiring aisles of the Morningwood Bazaar.  Earn the right to wear our sigil and speak our words.
If you wish to cite, syndicate, or curate our material, or if you're wondering about our please be so kind as to read our Terms, Conditions, and Disclosures.
Take heed! We have advertisers, sponsors, and affiliate relationships with some of the companies you will be reading about (particularly, but not limited to, archival posts). If you purchase one of those items, we will get a small commission from the sale at no additional cost to you. A lot of work goes into Breach-Bang-Clear; by making your purchase through one of our portals you'll be supporting our work. This will help us buy beer, bullets, and barbecue, and we won't have to put pop-up ads and other such stupid shit into our articles to pay our expenses.