Attack on a terrorist camp – what can we learn?
Warning up front – we don't speak Arabic, we make no warranties about the authenticity of this video, real or implied. Granted, it's not the irhabist version of the old MagPul videos but it's interesting to watch and potentially instructive.
Plus, it has a banging soundtrack.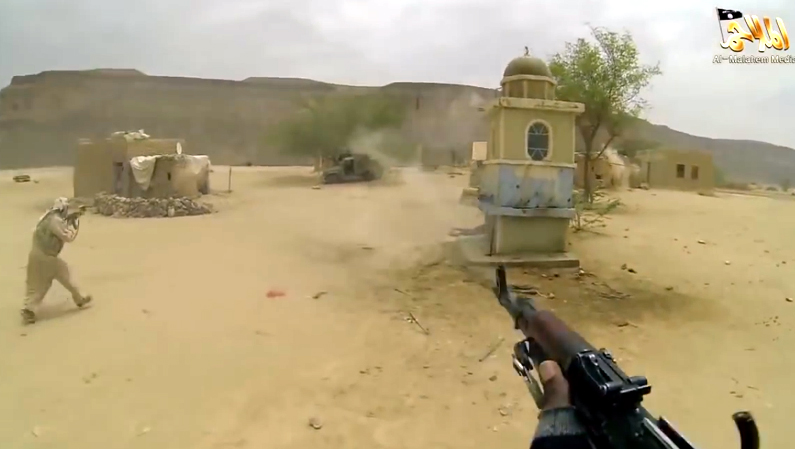 So, we see a couple takeaways and would be interested to hear yours. We've heard various descriptions of the groups involved, including ISIL (which is probably just because that's the acronym on everyone's mind lately), AQAP and even Quds Force. To be honest, for our purposes it really doesn't matter – it's the lessons we need to pay attention to.
·They conducted rehearsals (or at least one), though tactics were poor and they muzzled each other a lot.
·Though assaulters stayed mostly, roughly on line in proper yataghan waving saracen horde fashion, they did clear small structures (frag and follow).
(Grunts: yataghan)
·The guys that were hit had no security posted, neither perimeter nor close in.
·The guys that were hit did not appear to have anything more capable of a mobility kill than their rifles, unless they just didn't have time to get to them.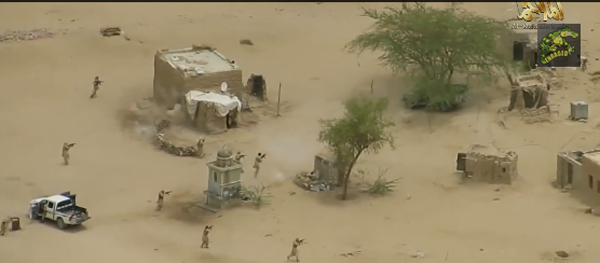 ·The guys making the assault did not appear to be carrying anything heavy either, nor does it look like they had more then one vehicle for the assault (boy a flat tire sure would have een embarrassing on the way in, eh?) Was this because they didn't have any heavy weapons, we just didn't see it, or because they'd conducted a good recce and knew they wouldn't need anything? Why not drive in two trucks, or three, and cross load?
·Speed, surprise and violence of action worked, and volume of fire compensated for lack of marksmanship.
·A designated marksman or a gun up by the cameraman would have made for a great position to support by fire; whether there was one up there is unknown but there didn't appear to be.
·The assaulters had a contingency plan for friendly casualties.
·At least a couple of them had some awesome shoes.
What else do you see in there worth noting? What's it worth professionally, "downrange" and here on the street as LEOs or in an urban area during unrest.
Let's hear what you have to say.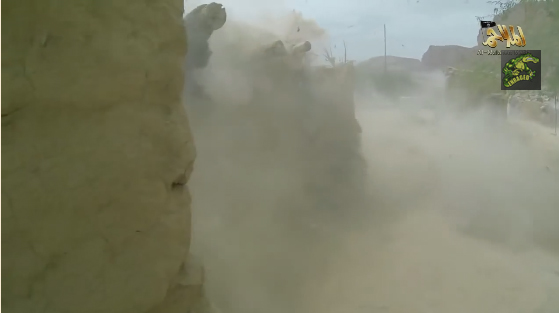 MD