Arcteryx' New Face Fabric
Arcteryx is telling us a little more about their new face fabric (the exterior fabric on a garment), N80p-X. N80p-X (sounds like a high explosive from a Michael Bay movie) is a very densely woven fabric with false twist yarns. This provides endurance and resistance to contaminants while keeping water beaded on the surface and keeping the garment from fraying.
They created N80p-X in partnership with Gore. The combination makes your garment (or pieces of gear) withstand damage from rock, ice and the sharpened claws of maniacal dancing moms in austere locations. Arcteryx advises it remains smooth and retains water shedding capability even abuse in the field while retaining breathability and reducing heat loss.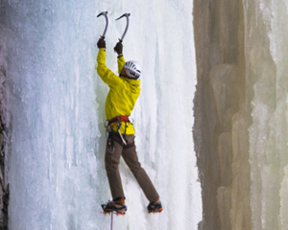 The new fabric is featured in their Alpha SV and Sidewinder SV Jackets and other 'extreme recreation' gear, but so far no word on its incorporation into tactical kit.
Good news for all of us who like the dead bird.