Another PDW Option: MWS ION-7

Another PDW Option: MWS ION-7
Dave Merrill
I keep getting flashbacks to the late 90's, when the Hk Mp5 and Kathy Ireland made the pants tight of many teenage boys (myself included). Though I am unsure what exactly is predicating this new trend towards PCC's (Pistol Caliber Carbines) it's certainly been happening. No, they never went away completely, but most modern police departments have moved towards M4 variants for a myriad of reasons… and the market followed suit. Oodles of new PCCs have come out and many more are planned for importation. It can't be helped but to think that the new determination letter on the Sig Brace may curtail some of these imports.
Regardless, what we're talking about today is another contender in the arena, the Modern Weapon Systems ION-7. This little guy is certainly attention grabbing with the carbon fiber forend, smooth lines, and streamlined appearance. Definitely not your run of the mill PCC AR conversion.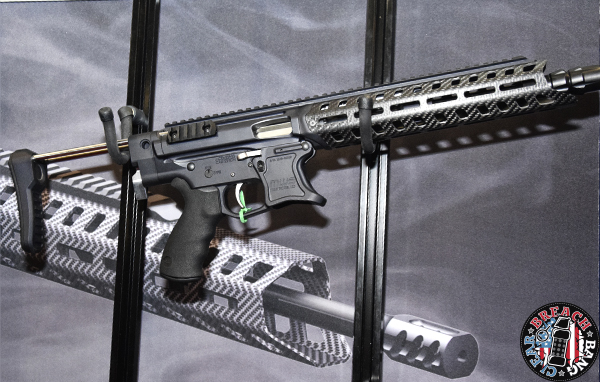 It's chambered in .22TCM. If .22-anything sounds anemic, here it is compared to a 9mm: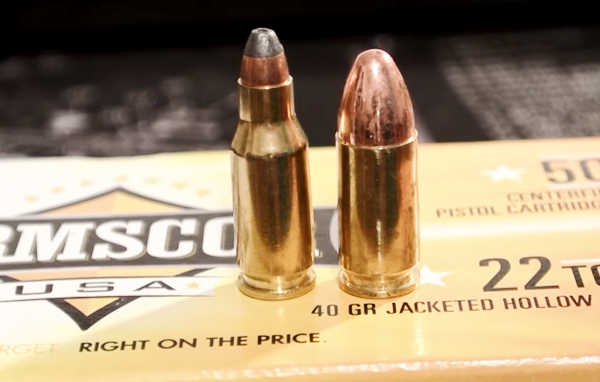 While it's not a common caliber, .22TCM is gaining traction is some circles. There is the standard array of AR-type controls, including selector, magazine release, and bolt catch but with some enhancements. On the right side is a bolt lock/release (press up for lock, down to release). Also note the offset rail towards the rear of the receiver (presumably for a reflex sight, as there is no twin at the front).
Instead of the standard AR charging handle, there is a charging system on the left side which tucks out of the way when not in use.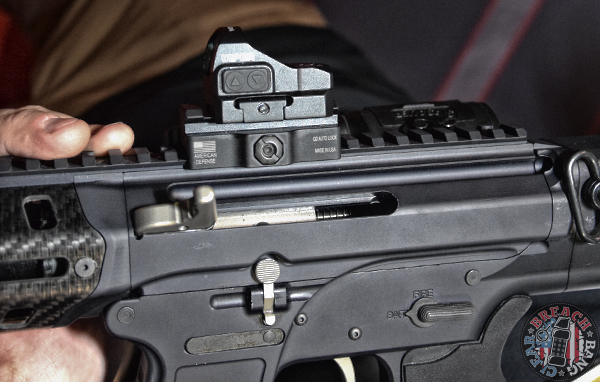 The carbon fiber forend accepts MLOK accessories and is available in two different lengths, depending on barrel configuration.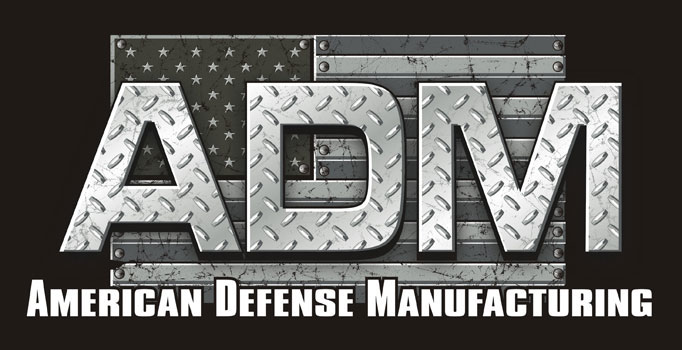 Of course, then there's the MAC-10esque collapsible wire buttstock. It has to be more comfortable though…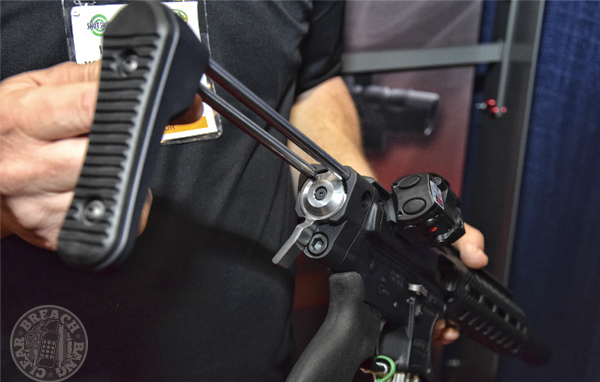 Unlike your typical thrown together PCC, the ION-7 is piston operated with a rotating bolt, rather than simply blow back. All internals are also Nickel-Boron'd for corrosion resistance. Better news is that in the future, like the Sig MCX, an upper conversion will be made available that's compatible with any AR lower (provided some extra parts are used such as a magazine block and receiver extension adapter).
Though the proprietary caliber and magazines may pull some away from this system, it's still pretty neat PCC to check out. Sure, it absolutely isn't meant for the EveryMan. Here are the listed specs from the brochure:
For more information, visit the MWS homepage here or Facebook here
-DFM
---
Mad Duo, Breach-Bang& CLEAR!
Comms Plan
Primary: Subscribe to our newsletter here, get the RSS feed and support us on Patreon right here.
Alternate: Join us on Facebook here or check us out on Instagram here.
Contingency: Exercise your inner perv with us on Tumblr here, follow us on Twitter here or connect on Google + here.
Emergency: Activate firefly, deploy green (or brown) star cluster, get your wank sock out of your ruck and stand by 'til we come get you.
About the Author: A combat veteran of the United States Marine Corps, Dave "Mad Duo Merrill" is a former urban warfare and foreign weapons instructor for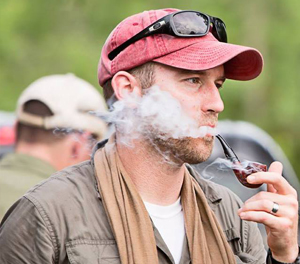 Coalition fighting men. An occasional competitive shooter, he has a strange Kalashnikov fetish the rest of the minions try to ignore. Merrill, who has superb taste in hats, has been published in a number of places, the most awesome of which is, of course, here at Breach-Bang-Clear. He loves tacos, is kind of a dick and married way, way above his pay grade. You can contact him at Merrill(at)BreachBangClear.com and follow him on Instagram here (@dave_fm).