Ammo Watch: Honey Badger – Hunter – Inception

Ammo Watch: Honey Badger – Hunter – Inception
Bullets are one of the "three Bs" of military logistics — bullets, bandages, and beans — which as many of you know are central to Paragraph IV of an operations order.
They might be the professional purview of units like First Army's sustainment brigades and expeditionary sustainment commands, but they should be the concern of anyone headed to the sharp end.
Because that concern often involves training and practice (because you should always be improving your skills), or hunting (because nothing tastes better than the charred flesh of something that had a parent), we always keep an eye on bullet-related news.
We're just really nice like that. Here are some recent developments in the bullet world.
Bullet Bulletin: New Black Hills, Federal Premium and Polycase
 1. Honey Badger Don't Give A – well, you know1
Black Hills ammunition started the year with their Honey Badger ammo, which frankly we'd buy just for the fucking name. Black Hills is located somewhere near the Arctic Circle and evidently collaborated with Lehigh Defense to design the new round.  HoneyBader is an all-copper, solid bullet they say will retain all its weight. Although it's a full metal jacket round, Black Hills asserts the new round will perform like an expanding bullet/hollowpoint. Initially available in .44 Magnum (because 'Merica!), 9mm Luger subsonic and .45 ACP, the HoneyBadger is, as Black Hills describes it, "…non-deforming, and non-fragmenting with large machined flutes and a small frontal area. This bullet doesn't rely on a hollow-point and has sharp edges that'll cut right through barrier material."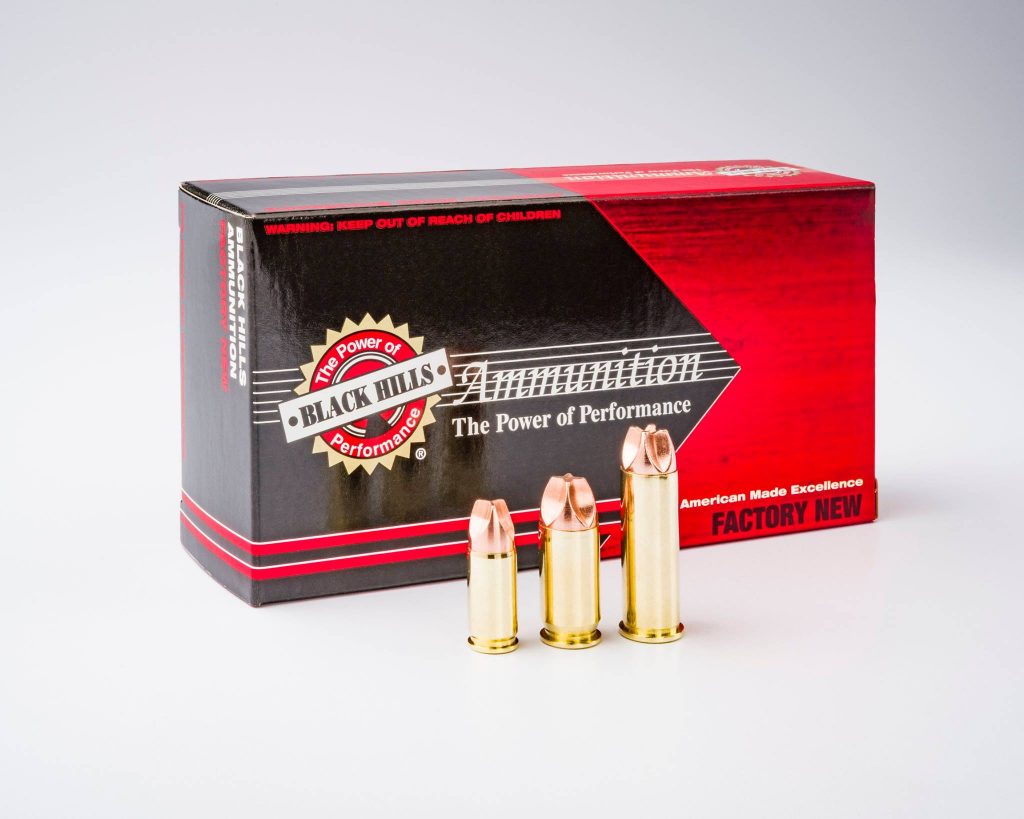 Specs are as follows:
.44 Magnum
160 Gr. HoneyBadger
Velocity 1800 FPS
Energy 1151 Ft. Lbs.
9mm Luger
125 Gr. Subsonic HoneyBadger
Velocity 1050 FPS
Energy 306 Ft. Lbs.
.45 ACP
135 Gr. HoneyBadger
Velocity 1325 FPS
Energy 526 Ft. Lbs.
2. The Inception of Inceptor
Polycase Ammo, located not too far from Ft. Stewart in Savannah, Georgia, recently announced the release of its INCEPTOR Sport Utility Ammo. The new ammunition was engineered to be a ballistic performance match for the Ruger ARX Self-Defense and Inceptor Preferred Defense lines of ammunition.
The point of this of course is to ensure that the bullets you're training with act and feel the same way (from the shooter's experience) on the range as the bullets you'd be using if you had to fire the weapon in a defensive situation like a mugging or home invasion. This is given a reasonably apples-to-apples, oranges-to-oranges comparison of course.
Running Interceptor Sport Utility Ammo through a bee-yoo-teefull Nighthawk Custom Browning Hi Power in a shoothouse is going to necessarily deliver a different experience than giving some miscreant a few to hold with a Cajun Gun Works CZ P07.
Though you would doubtless be much complimented for having absolutely superb taste in blasters.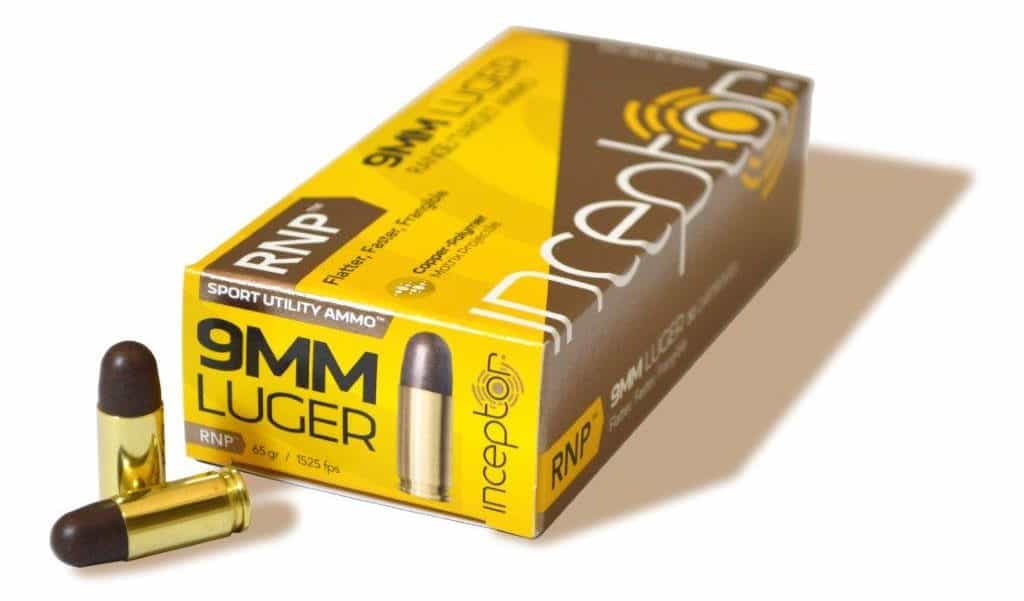 Here's how Polycase describes it:
"Inceptor Sport Utility Ammo is the ideal practice cartridge for protective and recreational handgun shooting. Announced at today's Shooting, Hunting, Outdoor Trade (SHOT) Show, the addition of .300 AAC Blackout introduces a new category of Short Range RifleTM (SR/R) ammunition to the Sport Utility Ammo portfolio.

Featuring SteelSafeTM range-friendly lead free copper-polymer blended construction, Sport Utility Ammo is designed for use on hardened steel with safe range distances measured in feet, not yards, for the safest and most realistic training experience. Inceptor Sport Utility Ammo is available in .380 Auto, 9mm Luger, .38 Special, .40 S&W, .45 Auto and .300 AAC Blackout. High velocity Sport Utility Ammo cartridges are specially designed and thoroughly tested for reliable performance, unmatched frangibility and consistent accuracy."
3. Hearken to the Hunter Match
Last week Federal Premium notified us of a new bullet what's good for people who like killing stuff and burning the meat on a fire.
The company's new Hunter Match 22 Long Rifle is a hollow-point lead rimfire bullet designed for "optimum penetration" (that's what she said) and expansion out to 100 yards. Its intended for use by small game and varmint hunters looking for superior performance and lethality from a plinking-type round.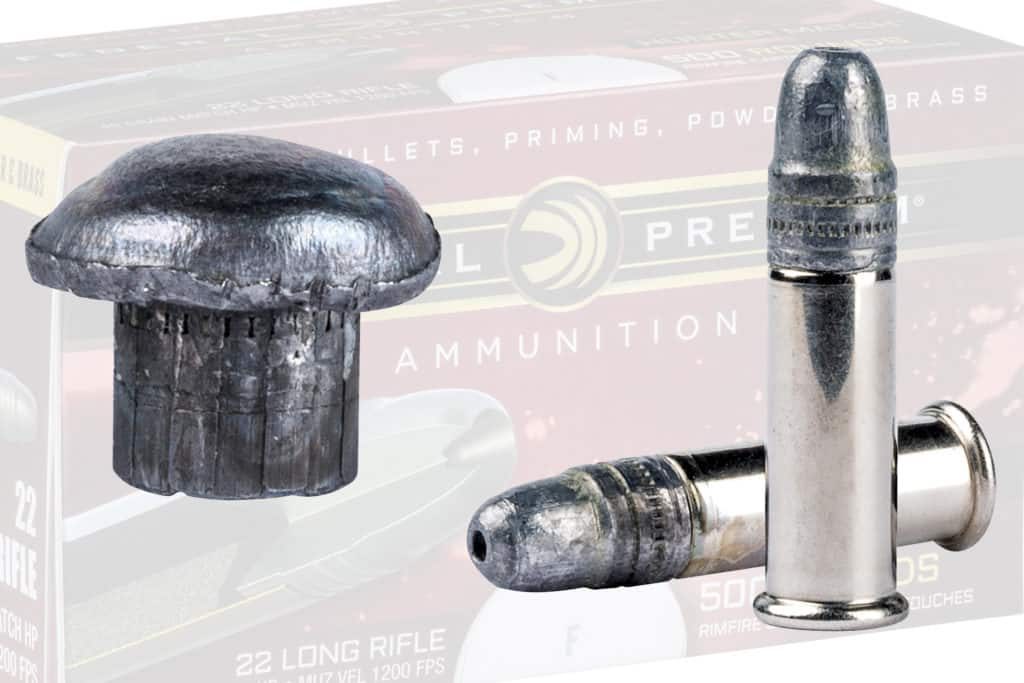 Boy, do we love optimum penetration.
Federal Premium says the high velocity load of this particular cartridge and bullet provides the "…flat trajectories and energy to take down any target."
Performance aside, .22LR is a less expensive round to work the fundamentals with too.
Here's a look at the specs they provided us:
• .22 LR long-range hunting load for small game and varmints

• Loaded to high-velocity match-grade accuracy specification

• Nickel-plated case for reliable extraction and corrosion protection

• Hollow point lead bullet tuned for optimum penetration and expansion out to 100 yards
1The Honey Badger
We're not sure how the hell you could have gone this long without knowing about this internet sensation, but if not, here's what started it all. Warning: NSFW language.

---
---
This article was lovingly prepared for you by the Breach-Bang-Clear News Team.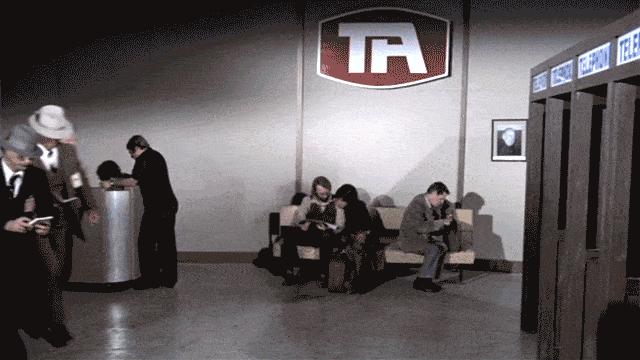 Mad Duo, Breach-Bang& CLEAR!
Comms Plan
Primary: Subscribe to our newsletter here, get the RSS feed and support us on Patreon right here.
Alternate: Join us on Facebook here or check us out on Instagram here.
Contingency: Exercise your inner perv with us on Tumblr here, follow us on Twitter here or connect on Google + here.
Emergency: Activate firefly, deploy green (or brown) star cluster, get your wank sock out of your ruck and stand by 'til we come get you.