The Aegis Belt from Ares Gear
As you likely already know, we like Ares Gear around here ("Stiffer is Better"), the Aegis Belt in particular. Many of our minions wear some form of Aegis belts from Ares Gear, and there are a number of reasons why. Stiffer is indeed better! (Yes, that's what she said.) What you see above is just one of the reasons why.
Already know they're good? Buy one. 
Here's the explanation from a recent AG social media post:
This is a great example of how many women can conceal a firearm without looking like they grew a 25-lb tumor on their hip. Your body has natural "pocket spaces"; use them to your advantage for concealment.
The belt is our "Aegis", by the way.
Ares Gear Aegis Belt reviews
Note: links to these reviews can be found below for additional information. 
Concealed Carry Society Aegis Enhanced review
"I am never going back to my old belts. Sure, I may find more that I can add to my carry rotation, but this belt is by far better than all of my past belts. The buckle has a slide adjustment that is just flat out amazing. I love being able to let a little out, or take up a little as needed and on the fly. Usually with a slide style belt, at least in my past experience, you get too much "sliding" and it becomes loose when not needed. That is NOT the case with this belt."
Concealed Carry Society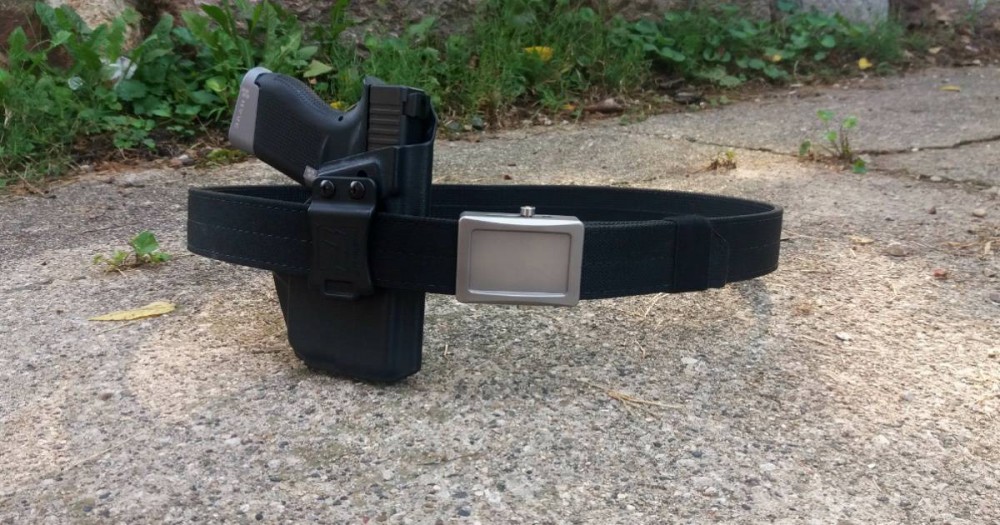 Kit Badger Ares Belt Review
When it comes to carrying a pistol and/or magazines on your belt, you need something purpose-built.  The Aegis Belt by Ares Gear is just the thing.  The Aegis Belt is made here in the US from American components.  Using 2 layers of scuba webbing, Ares Gear has made a belt that won't sag or bend regardless of how much gear you put on it.  This belt, since purchasing it in December of 2014, has become my go-to belt as part of my EDC (Every Day Carry).  It carries my pistol and spare magazine comfortably, without any problems.
Kit Badger
RECOIL Magazine Ares Aegis Review
"The Enhanced Aegis is probably the best support system for a good fighting load carriage I've worn thus far – I actually like it much better than my Ares Gear Ranger or 5.11 Apex Gunner's Belt. Other than the occasional wear of my Advanced Outfitters Khyber (which is not intended to support a weapon) the Enhanced Aegis is now what I wear every day, no matter whether in shorts at the store or slacks and a jacket for church. I have drawn from it, conducted reloads from it and (using snap caps) used it as a support surface from which to practice strong- and support-side one hand malfunction drills. Their 1.5″ scuba webbing style material (sewn in 2 layers) does not roll or "taco", it doesn't move slide up or down once secured and it's easy to thread. More importantly, it's wide enough to prevent binding or discomfort without being so wide you can't slide it easily through the belt loops on a typical pair of jeans."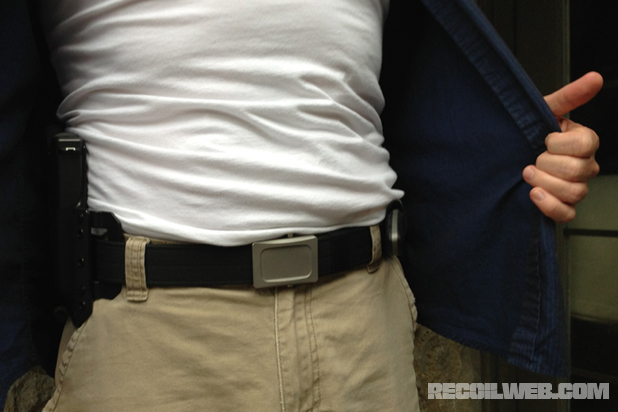 TTAG Aegis Review
"Sizing ran true to form for me. I normally wear a size 34 pants, which correlates to a medium on the sizing page for Ares. Sure enough, a medium is just about perfect to include pants, an IWB holster, and the rest of my body. Carrying is where the Ares belt truly shines. It is so stiff that it forms an almost steel like band around your waist. OWB holsters simply cannot flex the belt outwards, and IWB holsters seem to be more comfortable with it in place. I used this belt daily for keeping my pants up, carrying a gun, flashlight, and extra magazine. I was unable to break it, or even harm it a little bit. Short of hooking it up to a winch and an anchored bolt, I don't know how to break it."
The Truth About Guns
Firelance Ares Belt Review
"This is your 'normal' type of belt with the legendary stiffness you've come to expect from Ares. With the Ranger, you have to detach one side of the belt buckle, thread the belt, then reattach the buckle. It's great because you get a very secure fit, but can be a pain if you forget at the end of a long day and try to just rip your belt off. It never really affected me at all, but for ANY piece of kit out there, someone will complain about something."
Firelance Media
Civilian Gunfighter Review
"I really like this belt.  While not cheap, it is excellent at doing its major job of securing the assortment of items that I carry.  One must always keep in mind that the keys to properly concealing a firearm are a good belt, a good holster, and good cover garments.  The belt therefore forms a key part of that equation.  The finish on the buckle has yet to show a mark, and the belt itself, while now not perpetually in a form-fit circle when off the body (though it doesn't hang straight from a hook in my closet, either.  It is more like a steady curve), seems as though it will maintain its rigidity in cross-section for years and years to come."
Civilian Gunfighter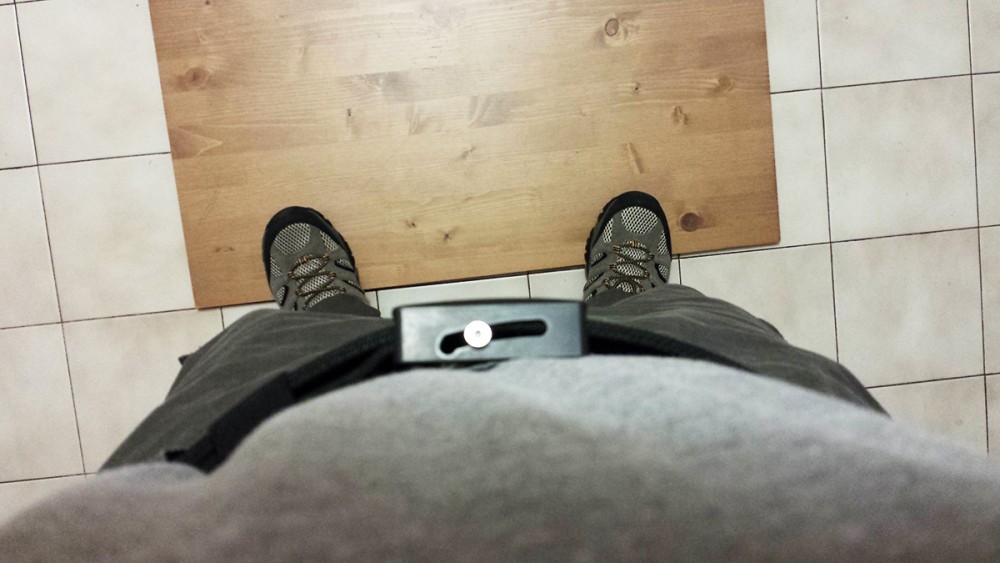 Ares Gear Tactical Belt Specs
More from the manufacturer:
The Aegis belt was released in 2013 for customers who wanted a belt with the same performance as our Ranger belt, but a simpler "look". Like the Ranger, the Aegis is 1.5″ wide, and is composed of 2 layers of the same proprietary scuba webbing (3 color choices). The Aegis buckle is beadblasted stainless steel.
All components are made here in the USA (webbing, thread, and all parts of the buckle), and we sew them together at our shop in Columbus, Ohio.
For sizing instructions, please check out our Sizing page.
When selecting an engraved buckle, if you are fortunate enough to receive a serialized buckle, it's because the first batch of each engraving design is serialized; subsequent batches are not.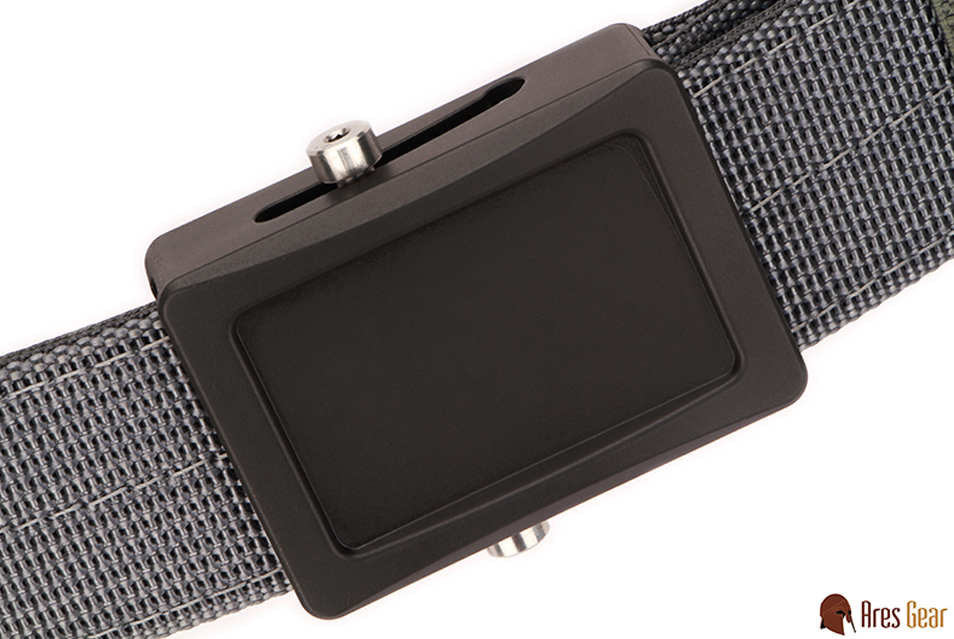 Aegis Belt Questions Answered
https://www.lightfighter.net/topic/ares-gear-aegis-belt-questions
https://www.edcforums.com/threads/opinions-on-ares-gear-aegis-belt.121383/
Tactical belts – looking for a recommendation? Parse through all the articles.
Ares Gear – want to know more? We've written about 'em several times.
Buy an Ares Belt
You'll be supporting the site if you do it with one of our links.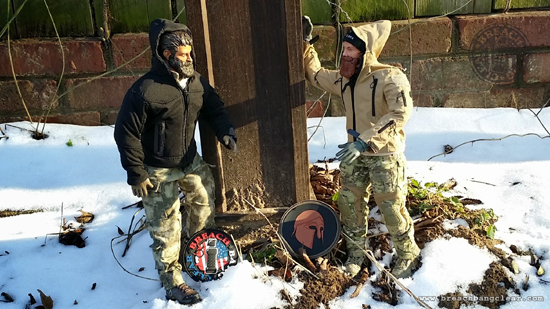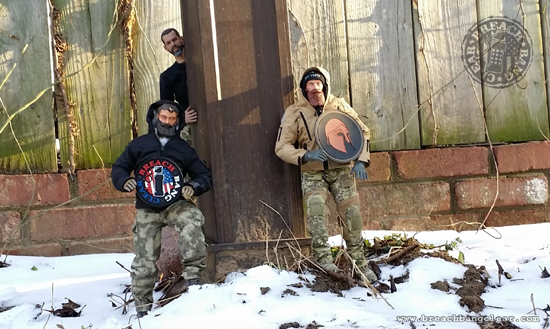 See more at:
concealedcarrysociety.com/belt-review/
www.recoilweb.com/aegis-enhanced-a-great-carry-belt-32291.html
kitbadger.com/aegis-belt/
thetruthaboutguns.com/gear-review-ares-gear-aegis-belt/
firelancemedia.com/the-aegis-belt-from-ares-gear/

 This article may contain affiliate links. If you make a purchase using such a link, we will earn a small commission from that sale at no additional cost to you. 
Like what you read on Breach-Bang-Clear? Consider joining our Tactical Buyers Club.