A few thoughts on the Magpod from a grunt (no big words)
From what we've seen our 1:1 handlers using it, we like the Magpod. Still more than a little aggravated that they don't come in our size, but we're used to that. Maybe eventually. Or, maybe we'll pull a hangover on the designer…get him drunk and lock him nekkid in the trunk of a car.
Anyway, here's one of our friends' take on it, from 1MOA Solutions.
"Since OneUp Design first released the Magpod they've seen their fair share of critics who've questioned the "need" for the Magpod. Here's my boots on the ground answer … Because Joe will always seek the most comfortable and stable shooting position out there. The attached photo is a great demonstration of why the MagPod fills a real world need for our war fighters. When a shooter drops to the prone firing position in a firefight he's focused on getting rounds on target as fast and as accurate as possible. He's not stopping to see if the ground is too sandy or if it's even level. He's snapping into his position as fast as possible so he can eliminate the threat and continue mission. The MagPod gives our war fighters a improved firing position and keeps the magazine out of the dirt in those scenarios. The online critic may never see the need for a MagPod but America's knuckledraggers and trigger pullers see it every day."  -Adam
Proceed immediately and forthwith (barring hippies, sissies and any unpatriotic effiminite peter-puffers) and like the Magpod Facebook page, https://www.facebook.com/MagPod.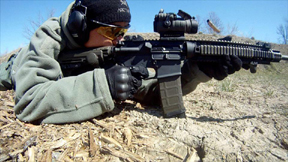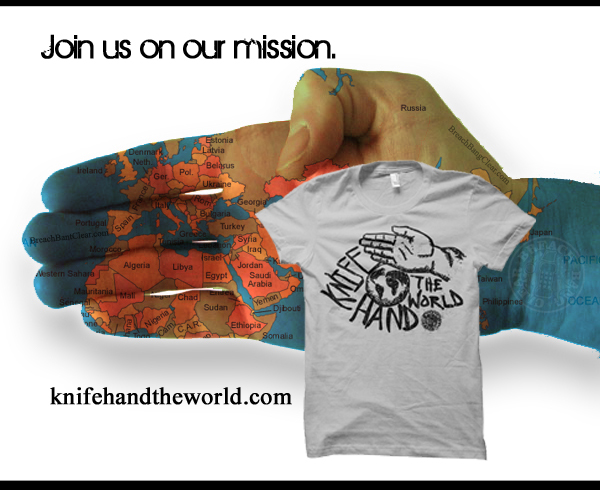 Mad Duo, Breach-Bang& CLEAR!
Comms Plan
Primary: Subscribe to our newsletter here or get the RSS feed.
Alternate: Join us on Facebook here, check us out on Instagram here, support us on Patreon right here.
Contingency: Exercise your inner perv with us on Tumblr here, follow us on Twitter here or connect on Google + here.
Emergency: Activate firefly, deploy green (or brown) star cluster, get your wank sock out of your ruck and stand by 'til we come get you.