Six Reasons You Should Wear a Watch
This is the first appearance of new guest contributor Jake Bush. Jake's On The Job down in the hot, humid southeast. He's a self-deprecating smartass, so as you can imagine, we like him. Hopefully you do too.
You're reading this today thanks to the support of Propper Apparel, a member of JTF Awesome.
Six Reasons You Should Wear a Watch
Jake Bush
You should wear a watch. Cell phones as timepieces aren't for people who do stuff. Dig in your pocket, pull out a phone and turn it on to check the time, and I'll assume you can't change a tire. Maybe you can….if you can find a YouTube video to show you how.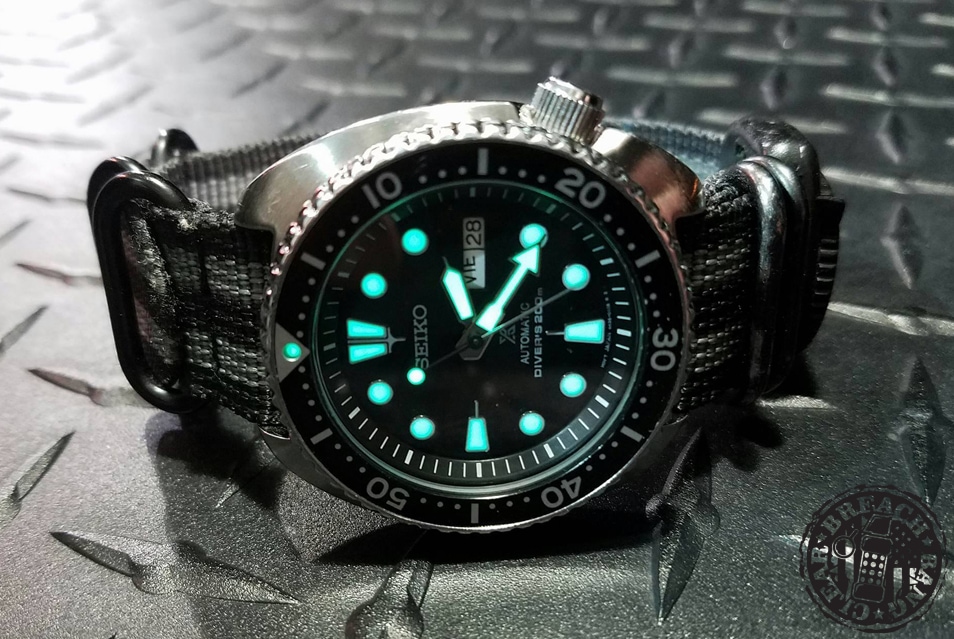 Dive watches are a great option.
1. Dive watches are tough, water proof, glow well enough to see at night, can have a day/date function and a second hand. All you need to know.
2. The dive timer is a heck of a tool. From timing how long you have been stuck alone in the woods at night with a corpse holding down a crime scene in the dark or how long you have been waiting for a wrecker to timing how long til you pick up pizza for the shift, once you know how to use it you'll wonder how you ever did without.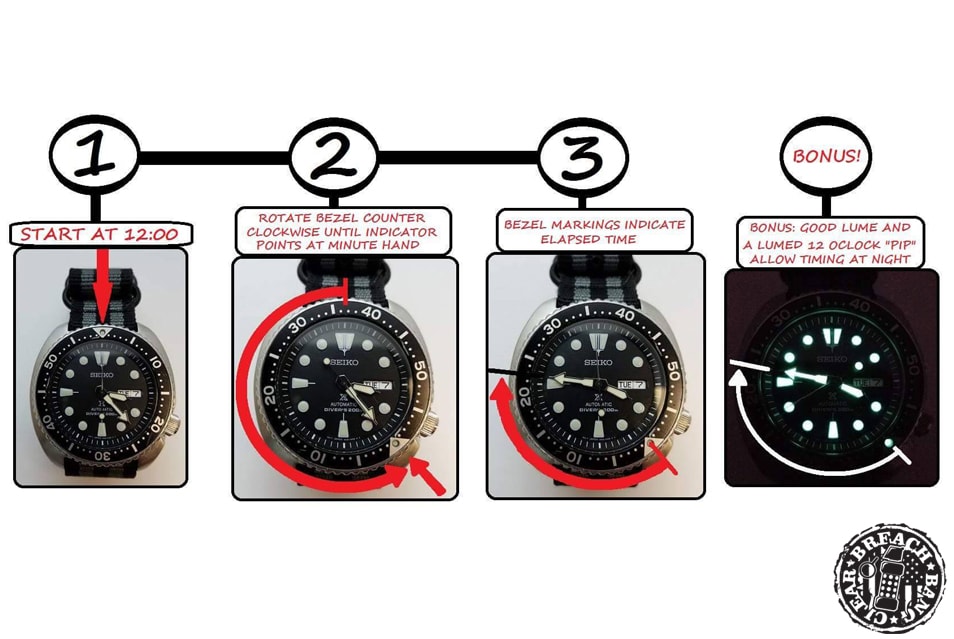 3. Seiko makes quality dive watches that can be had from $100 to $30K. In fact, a $100 second hand Seiko SKX007 is so awesome Stormin' Norman Swartzkoff wore one on one wrist and a Rolex on the other when he was kicking ass and taking over whole countries.
That said Resco, Rolex, Sinn, Casio,and Citizen also make kickass watches.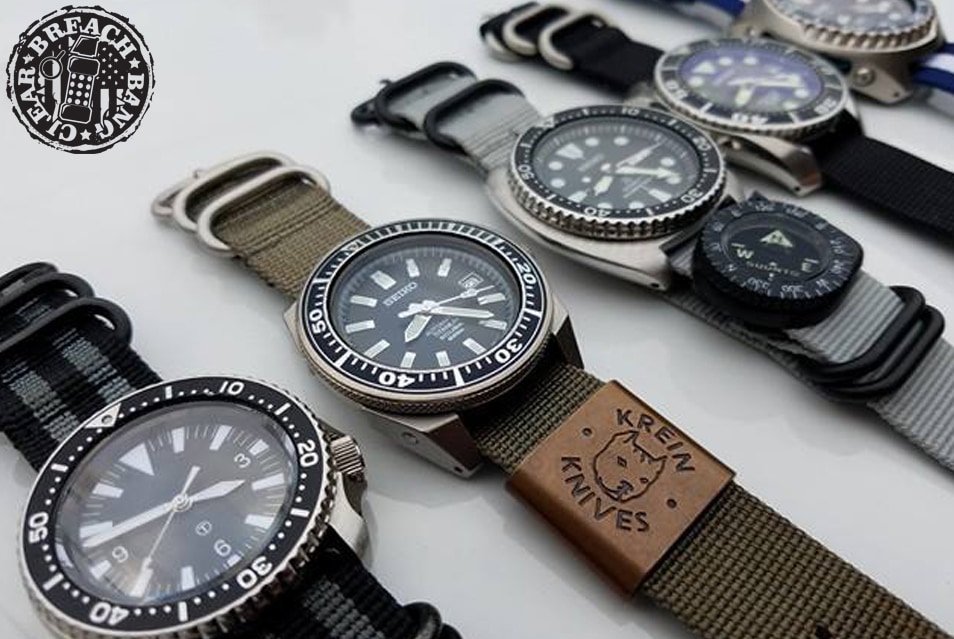 4. An automatic winding mechanical Seiko isn't gonna die on you because a battery went dead. How many times have you had a watch croak a few months after you bought it because it sat ticking on the shelf for three years before you bought it. Not saying there aren't good options in the kinetic (electric driven, charged by motion), or solar, just saying batteries die. When a mechanical watch goes bad it gets fast or slow and usually you notice well before it screws you over.
5. It's analog. Ever notice nurses, medics and some doctors wear analog watches? There's a reason for that. The idea is when you are taking a pulse (count the beats over fifteen seconds and multiply times four), reading a digital watch and counting at the same time are two tasks that utilize the same part of the brain, making it easier to make a mistake. Which can be bad.
Don't think so? Ever try to remember a number or count money when your buddy thinks its funny to yell out random numbers? Yeah…me too. I use mine for drug testing (Rhomberg), a lot. Works like a charm.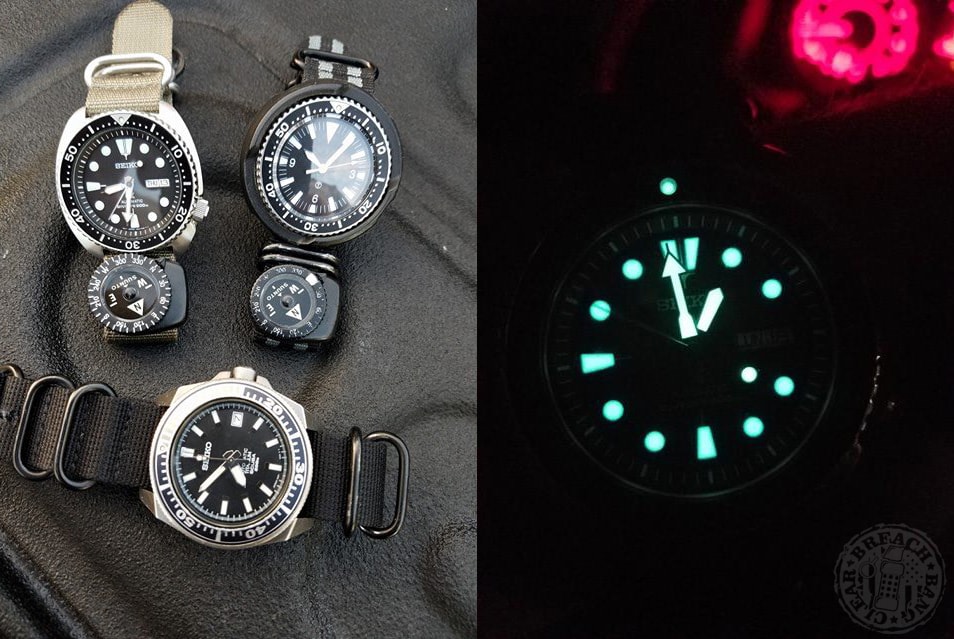 6. Slap it on a bracelet, nato/zulu strap, or rubber band and add a compass (Suunto Clipper or PDW) and you have a tool that will help you master your world. Plus, you'll look a little more like James Bond and a little less like the the hipster kid down the street who can't change the tire on his Prius.
-Jake Bush
Brought to you today by Propper (@wearpropper), a member of JTF Awesome.
[arrow_feed id='48630′]
---
---
Mad Duo, Breach-Bang& CLEAR!
Comms Plan
Primary: Subscribe to the Breach-Bang-Clear newsletter here; you can also support us on Patreon and find us on Pinterest.
Alternate: Join us on Facebook here or check us out on Instagram here.
Contingency: Exercise your inner perv with us on Tumblr here, follow us on Twitter here or connect on Google + here.
Emergency: Activate firefly, deploy green (or brown) star cluster, get your wank sock out of your ruck and stand by 'til we come get you.
About the Author: Jake is a LEO down Georgia-Florida way. Who may or may not like Spotted Dick.
Jake describes himself thusly: I'm a small town deputy sheriff. I'm not special forces, I'm not SWAT, I'm not metro with LAPD or a homicide detective with the NYPD. I'm basically a problem solver. Everyday I handle calls from the mundane car in the roadway, to the worst calls for service, and everything in between. What I write will be from this perspective because I have no other. I hope something I write helps you."
He's been a night-shifter for years, and a cop for over a decade and a half. We really like him. Now watch him get embarrassed.
"Hey, she said she was clean, and I was on vacation. Anyway, Doc says it's just a freckle." Jake Bush