YWR: 52 Lessons from It's a Wonderful Life
All you can take with you is that which you've given away. 
Sign on the wall of Peter Bailey's office, Bailey Brothers Building and Loan
This installment of YWR is a little different than some because it's about a book that's about a movie. The line may seem to blur at times between the two objects of attention; we'll beg your indulgence ahead of time if it comes across as a Your Weekend Watch instead of Your Weekend Read.
The book is called 52 Lessons from It's a Wonderful Life, by Bob Welch; as you may surmise from the title, it's something of a character analysis of the 1946 Frank Capra film It's a Wonderful Life. It's a great book about a great movie.
Admittedly, I am without a doubt biased. I'm a huge fan of Jimmy Stewart (a great actor and patriot who served in WWII), not least because he reminds me of my grand-grandpa Jim (a great raconteur and patriot who served in WWI). Capra's movie stands on its own merits, however. It was, in its own unique (and contemporarily corny) way, brilliant. There are many lessons to be learned from the film, some overt, some subtle. Welch's book parses those out and articulates them in simple, easy to understand terms — and he does so without waxing sanctimonious, a tendency sometimes seen in religious or faith-focused writers which will turn me away almost immediately.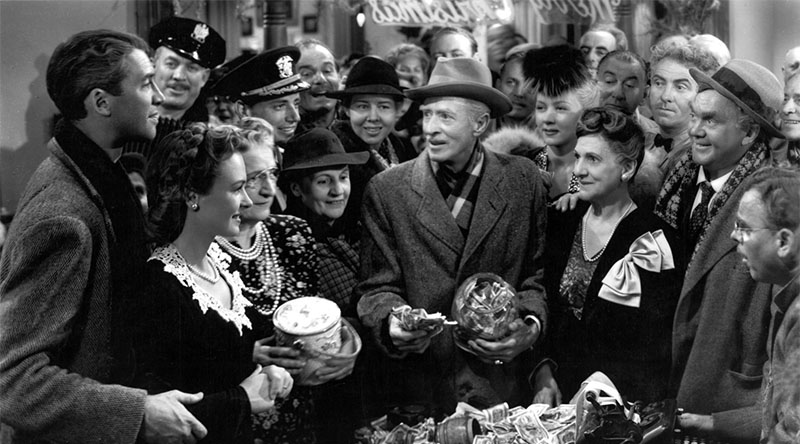 Two of the film's central characters are Clarence Odbody and George Bailey. Thus they are the focus of a substantial part of the book. The former is an angel. The second, the man he is sent to save. Both are symbolic of the everyman, and both are, in a way, underdogs.
Clarence is an A2C (Angel Second Class) who died in some plain old underwear his wife bought him on his last birthday. He reads Tom Sawyer, has the I.Q. of a rabbit and a bad track record. He's been trying to earn his wings for two centuries. Professionally speaking he appears to be a soup sandwich, but he also has the "faith of a child."  His dogged persistence in his duty and his utter certainty in the cause allow him to prevail.
George Bailey is, as his father describes it, "born older." He never achieves what he hopes to achieve, but he accomplishes many great things anyway; all unintentionally, and in large part completely unaware he's doing so. The measure of his actual success in life is far greater, author Bob Welch says that if he'd gotten what he thought he wanted (the sound of "anchor chains, plane motors, and train whistles", an adventure to Baghdad or Samarkand, etc.).
I agree though I hadn't clearly recognized it as such until Welch spelled it out for me. George Bailey has many admirable qualities. He's selfless, treats women with respect, tremendously patriotic, a hard worker — all of these are obvious when you watch the movie, but reading Welch's book helps to identify his subtly good qualities from the overt ones. It separates them out from the background, puts them in context, allows the reader to reflect on them individually; in Breach-Bang-Clear parlance, he breaks it down Barney style, so you can learn from it or teach it to your kids. And should you? Damn, right you should. There's much about this guy to recommend him to the youth of today as a role model.
Grunts: parlance.
Yes, there is no small amount of Christianity in the movie, the Book of Matthew in particular. That will cause some people to turn up their nose at it, to their loss. There's enough religion in it, in fact, to wonder if perhaps Philip Stern1 wasn't a Jesuit2. BUT. You don't have to be a person of faith to benefit from the lessons herein.
George Bailey was disqualified from going overseas in WWII, so he serves in every other way he can. He treats women with respect, regardless of position or virtue. He works his ass off. He is charitable. He is empathetic. He does the right thing, even if it costs him, even if no one is watching. He is a leader, and not just any leader but a servant leader, who acts decisively when life demands it. He understands that success in life, by every definition of success, is in some way about relationships.
We can debate theology all day long, but no one — neither Christian, atheist, Zoroastrian, Yazdânis, nor Sikh — can refute the value of those qualities.
"When you think about it, It's a Wonderful Life isn't filled with affirmations about what a great guy everyone thinks George Bailey is. It's Harry who wins the Medal of Honor, while George does the volunteer grunt jobs back home. It's Sam who brings the new plastics-out-of-soybeans factory to Bedford Falls, even if it's Goerge's ida. It's the Martinis' house dedication, even if it's George who made it happen. Meanwhile, George lives in the shadows, the wind beneath a lot of people's wings, but not the guy who everybody's celebrating. 

Until, of course, that Christmas Eve when he's in trouble. Then, the measure of the man becomes clear."
Perhaps the best thing this book offers is the opportunity to study each point individually and ask, "Am I doing this? How do I stack up against George Bailey?" Sometimes that sort of introspection is exactly what we all need, even if it comes from an unlikely source (i.e. a half-century old black and white movie). It's a great reminder as to how we should be acting, regardless of our individual beliefs.
As the proverb says, example is far more powerful than precept.
Read the book. Welch did a great job. It's simple, easy to read and worth your time.
I hope you have an awesome and blessed weekend, even you Godless heathens and pagan idolaters (and especially the Godless heathens and pagan idolaters who write for Breach-Bang-Clear!).
That's it for now. Go forth and conquer. And Merry Christmas!
---
---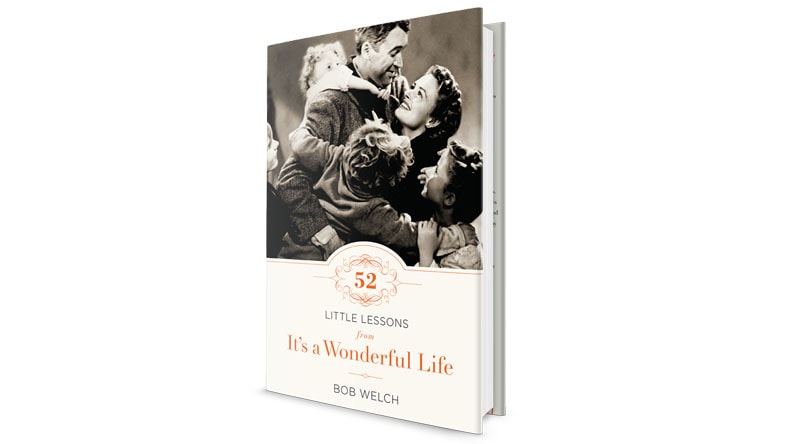 "Those who find the movie laced with too much sentiment fail to realize that we live in a world with far too little of the stuff. Tender emotions are what connect us with the God who created us and those around us. They're what make us human. But too many people wall themselves away from them, à la Potter, and bravely pretend they're trivial, sentimental hogwash. 

Deep down though, it's what we long for: to love and be loved. To care for others and to be cared for. To serve and to be served. It's what we were made for. Relationship. And, yes, it necessarily comes with heart tugs, some of joy, some of sorrow. Without it we are dust." 
 No man is a failure who has friends.
1For those who don't know, It's a Wonderful Life was based on a short story called The Greatest Gift by Philip Van Doren Stern, a historian, and editor who helped resize popular books down to pocket-sized editions so American servicemen could carry them with them during WWII. You can read The Greatest Gift right here on Google Books if you're so inclined (or buy a copy here). You might also be interested in his widely acclaimed book on early spycraft, Secret Missions of the Civil War (buy that one here).
2The founder of the Jesuit order, St. Ignatius of Loyola, was a former soldier whose conversion occurred while recuperating from a grievous wound. Described as a man of, "…rare sobriety, a profound wisdom, and exquisite discernment…", he wrote the Prayer for Generosity.
Lord, teach me to be generous.

Teach me to serve you as you deserve;

to give and not to count the cost,

to fight and not to heed the wounds,

to toil and not to seek for rest,

to labor and not to ask for reward,

save that of knowing that I do your will.
This 16th-century prayer is frequently echoed today by the current Catholic Bishop of Rome, Jorge Mario Bergoglio (Pope Francis), a prolific writer; "…life is attained and matures in the measure that it is offered up to others." (Evangelii Gaudium)