Good guns, especially the treasured ones, deserve good quality custom holsters. Some deserve something that's handmade and one-of-a-kind.
Thankfully there are many skilled artisans capable of building bespoke holsters of all kinds — appendix carry holsters (AIWB), concealed carry holsters (CCW), IWB and OWB (Inside the Waist Band and Outside the Waistband), even gorgeous Western holsters for sixgun loves and CAS/SASS shooters. Here are 3 such craftsmen.
1. Bitter Root Gunleather; Victor, MT.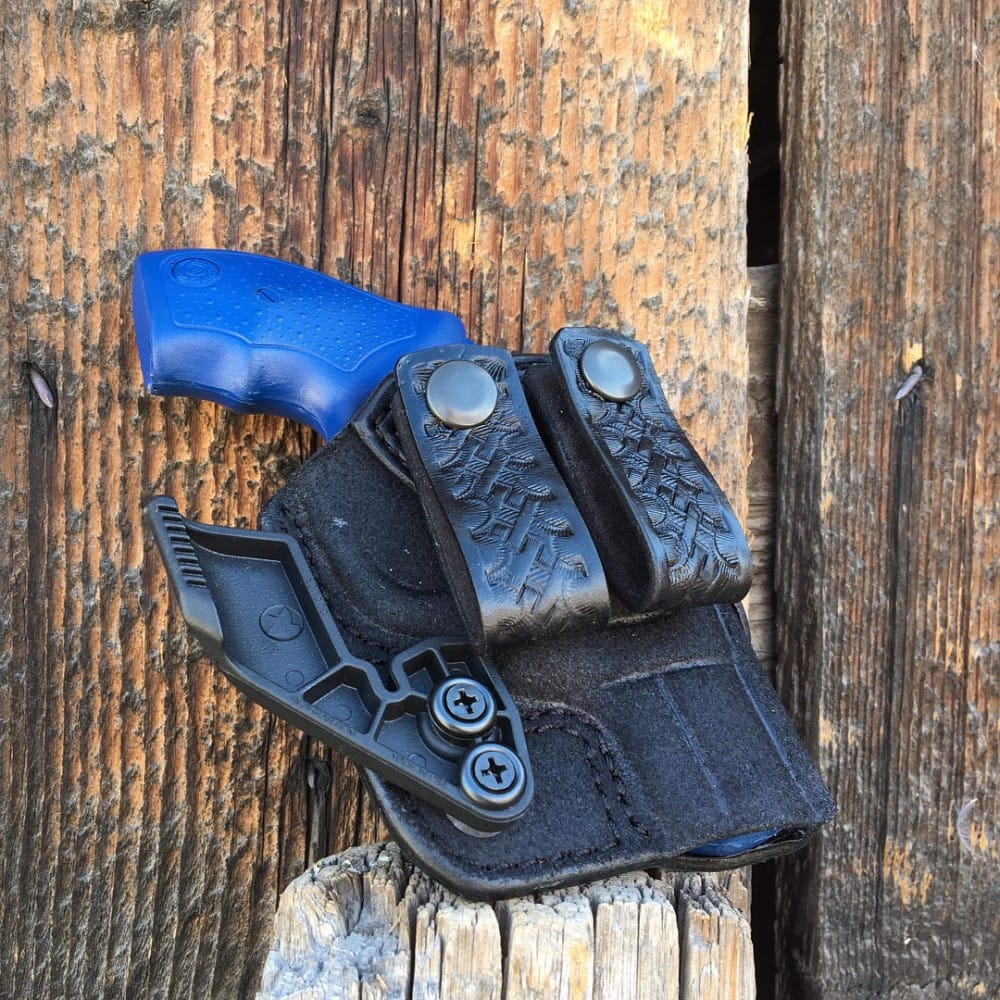 All black custom River Access style holster for Appendix Carry (AIWB); "roughed-out main, smooth RP and belt loops, hand tooled with a bordered basket weave pattern. This one was built for a J Frame snubby owner in Texas.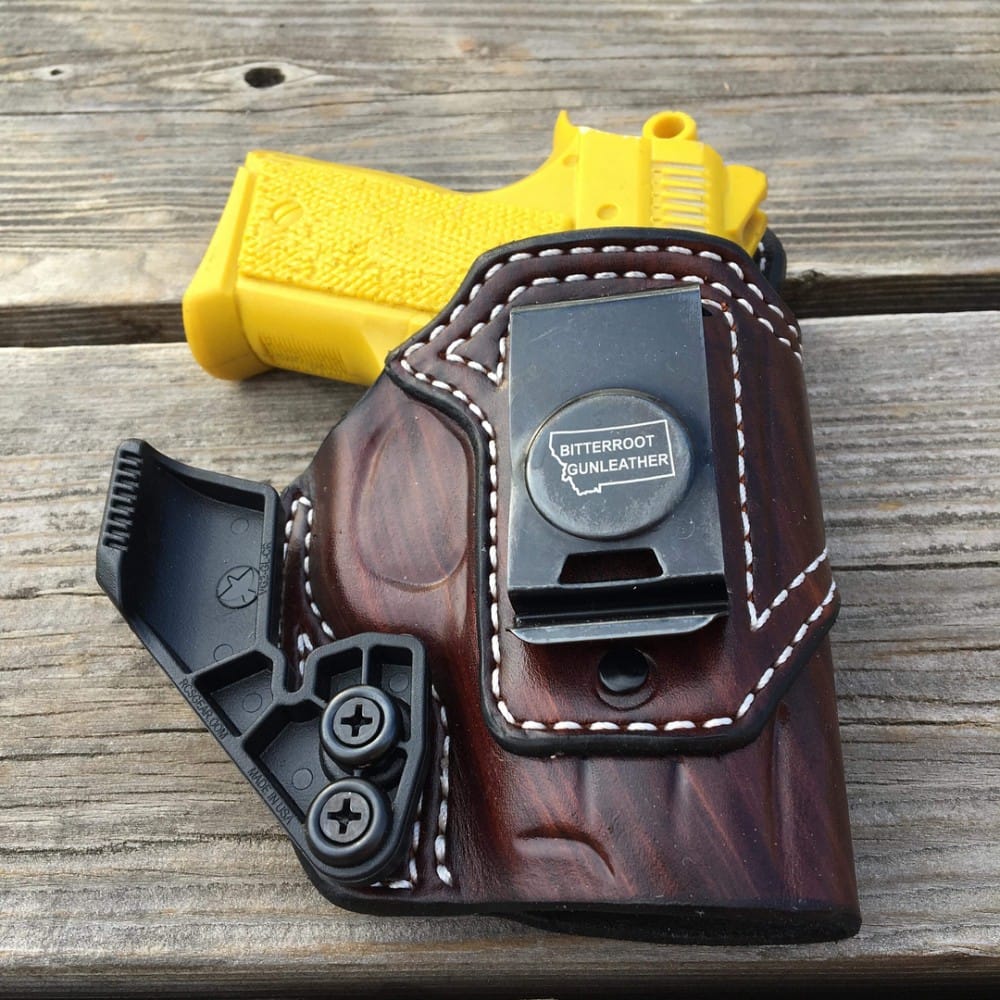 A custom River Access AIWB (Appendix Inside the Waist Band) holster in "pooled sequoia" (the color pattern), with white thread. This one's for a CZ 2075 RAMI.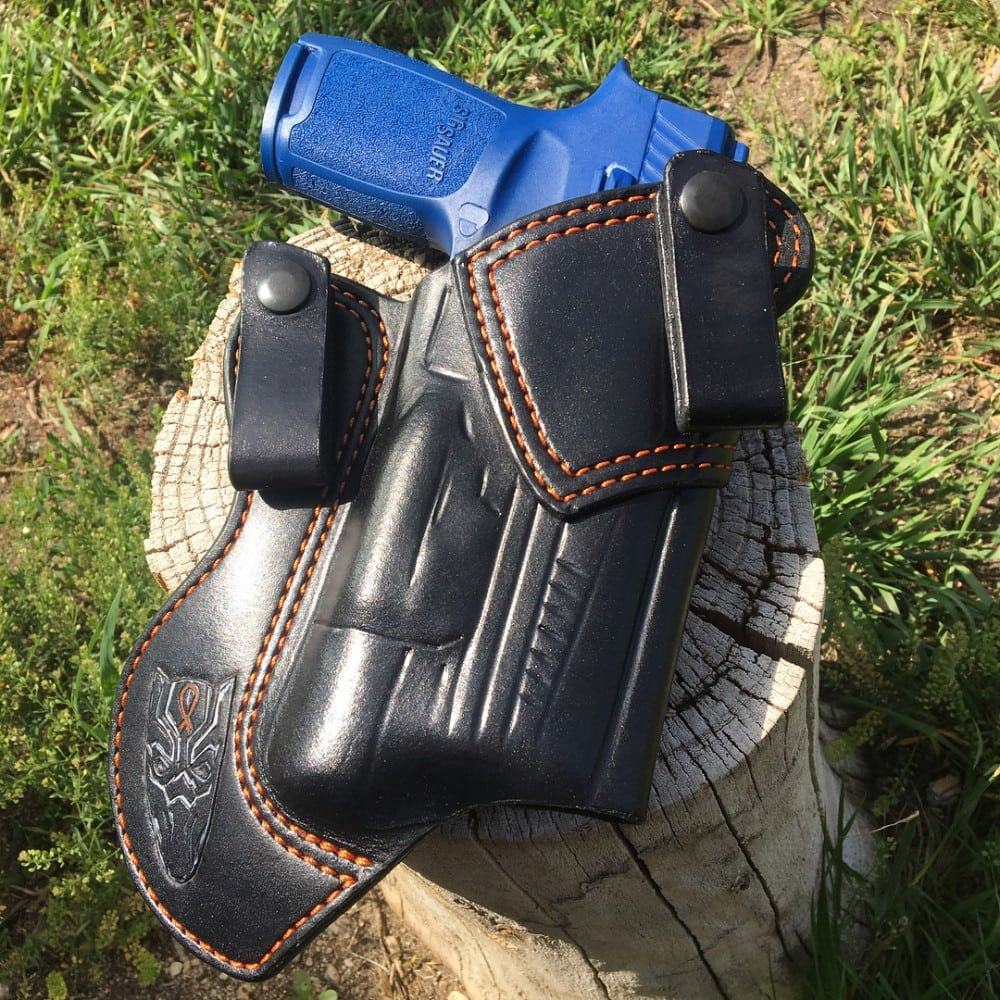 This Black Panther adorned Summer Sunset style concealed carry IWB light-bearing holster is for a full-sized SIG SAUER P320 with  Romeo optic and WML (Surefire X300 in this case) attached. The superhero's face is hand-tooled and handpainted onto the nerve pad there at the bottom. It also features orange thread for MS awareness.
2. Just In Case Holsters; Waddell, AZ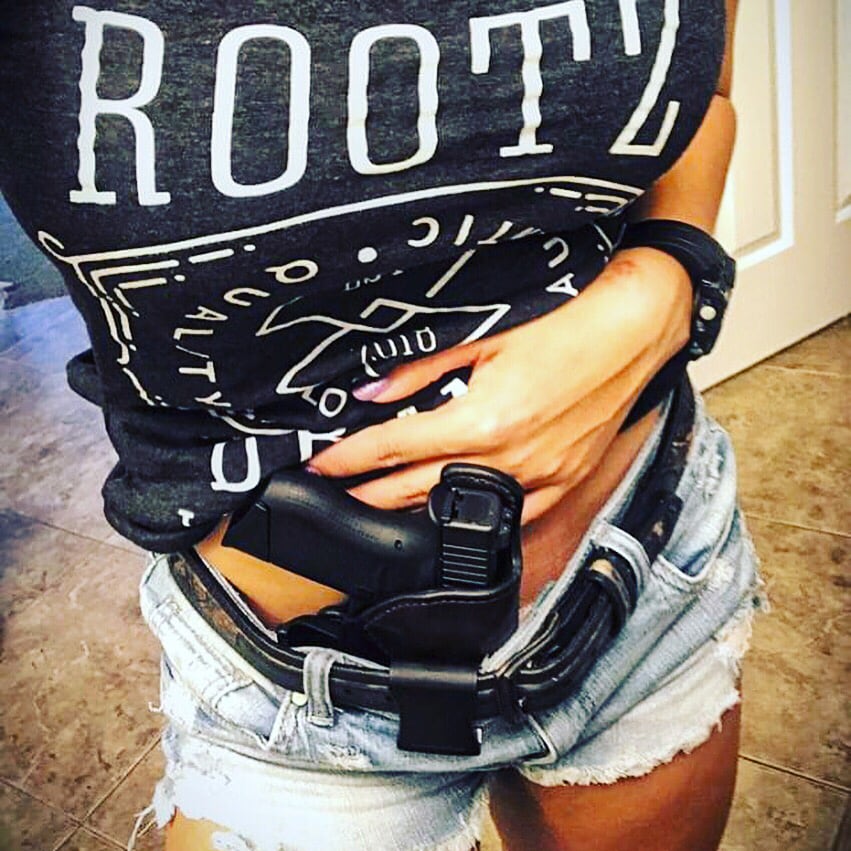 Just In Case holsters Concealed Carry IWB (right hand) custom leather rig carried by @cctactics.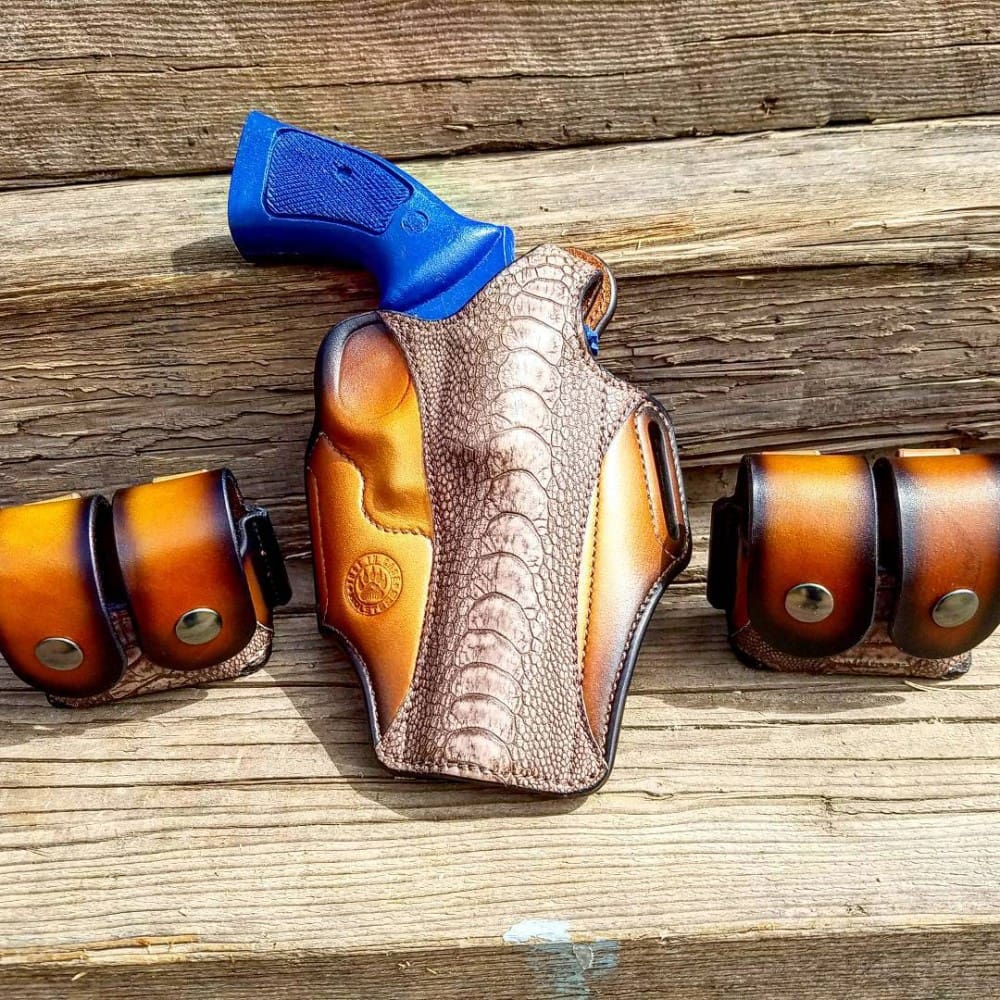 A custom revolver holster with matching speedloader carriers for an S & W Model 686 six-shooter in .357 Magnum. The combination features a (faded) airbrush stain and Ostrich leg overlaid on the holster.
Custom classic for a 3 in. 1911 semi-auto destined for someone going heeled in Texas. Obviously an OWB holster, could be for either concealed carry or open carry.
3. Circle KB Holsters; Corvallis, MT.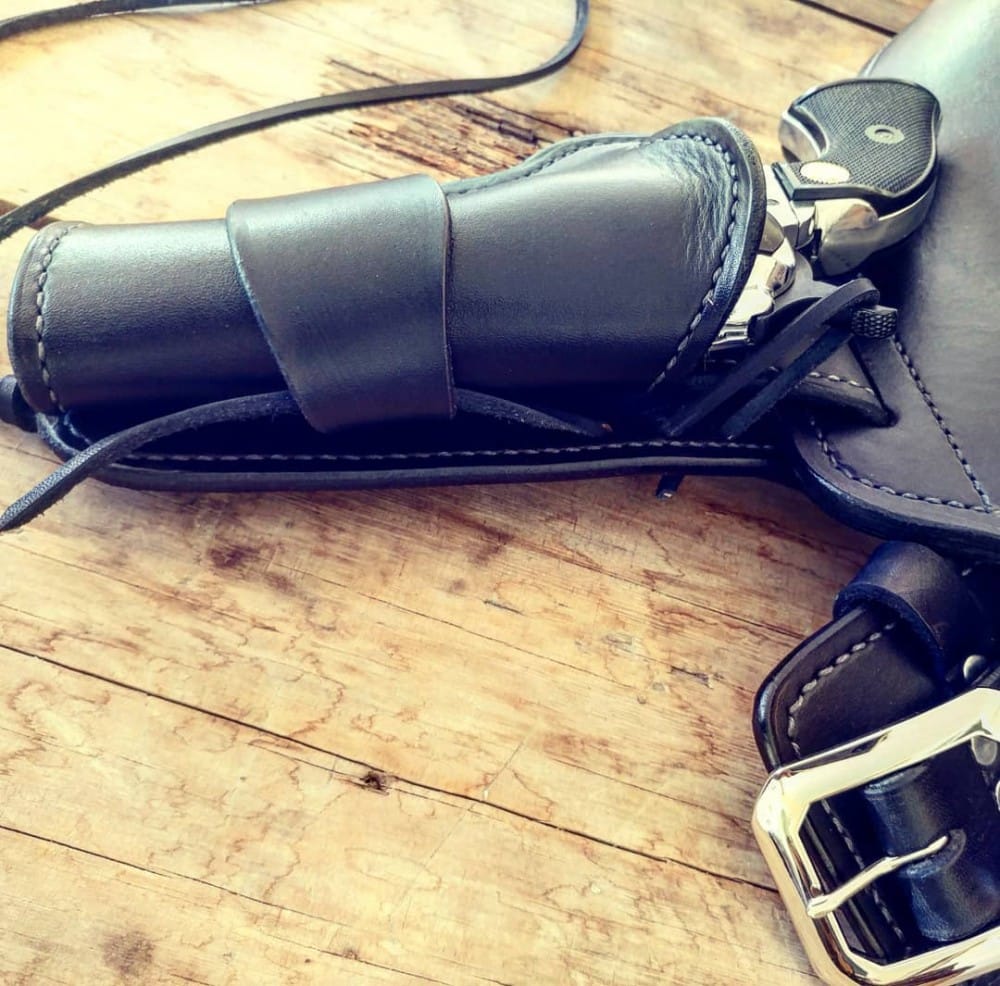 Tumalo Kid style custom leather revolver holster in hand-dyed black. This SASS-suitable (or old school sixgun open carry suitable) holster is on a 3.5 in. wide Buscadero belt that has been hand-laced for your bullets. "We don't sew loops. We do them old-school…punch the slots and wet weave snug and dry. [It] takes more time but is fail-proof and authentic to the period.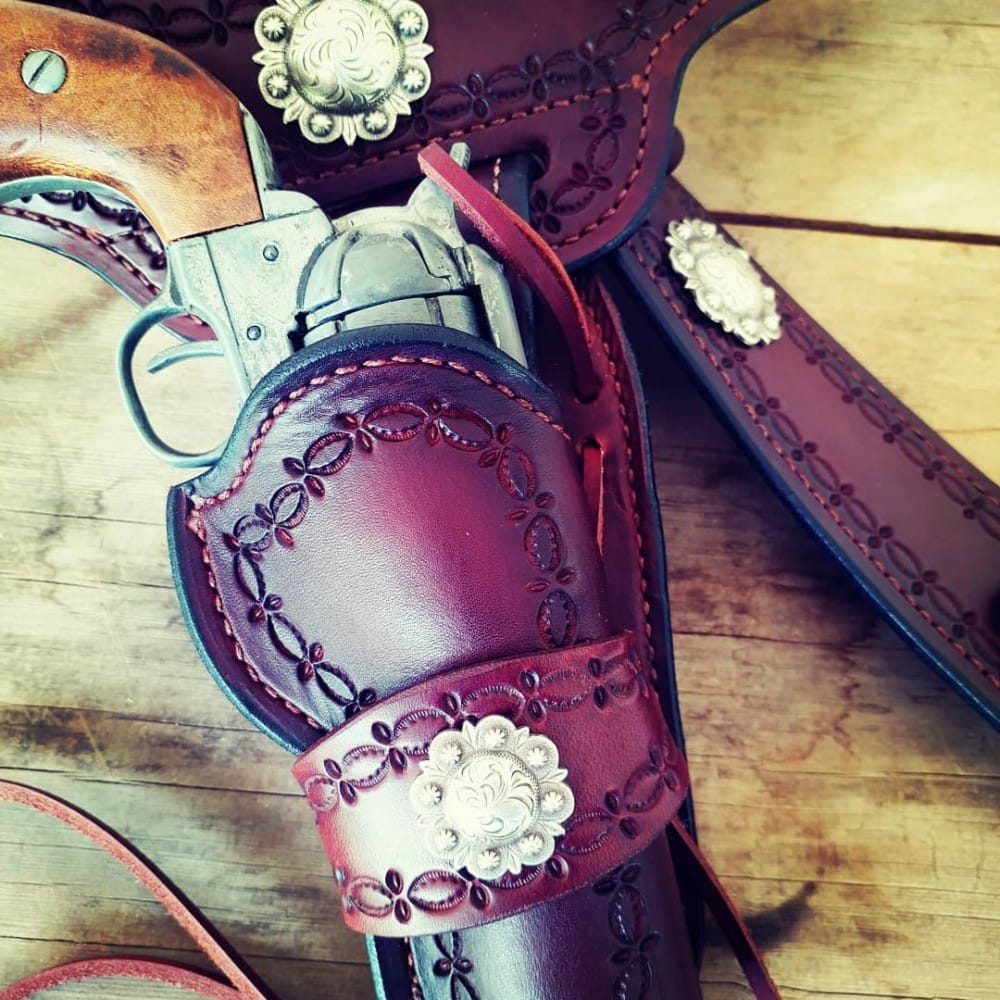 Circle KB A1 Quickdraw style gunleather (also for SASS shooters or "old school sixgun"open carry). This has been hand-tooled, finished in hand-dyed mahogany, then set with Buckaroo Silver Berry Conchos.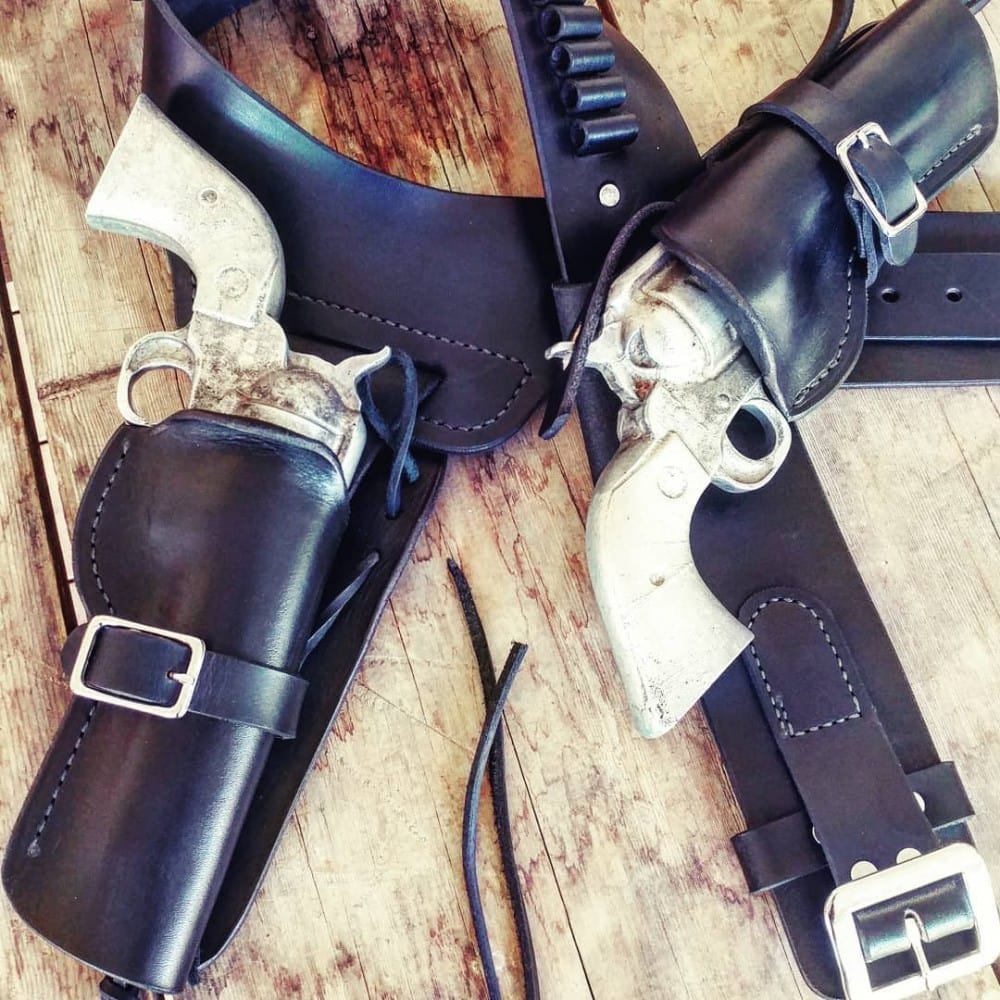 "I got two guns, one for each of ya." A1 Quickdraw Classic, unlined, made with a single layer of leather. Even more suitable for CAS (Cowboy Action Shooting) and SASS (Single Action Shooting Society) shooting, since there's likely not much demand for dual-wielding revolver open carry these days.
Brownells (@brownellsinc) is online, obviously, but they also have their own Prime Tactical section; if you're impatient, as those of us here at Breach-Bang-Clear HQ so often are, then check out the Amazon Outfitters Brownells Aisle. 

Enjoy Breach-Bang-Clear? How about doing us a solid. Back us by joining Great House Morningwood – you'll get stupid awesome rewards for it.