154 Year Remembrance of Gettysburg Address

154 Year Remembrance of Gettysburg Address
Sara Liberte
"Only the dead have seen the end of war." – George Santayana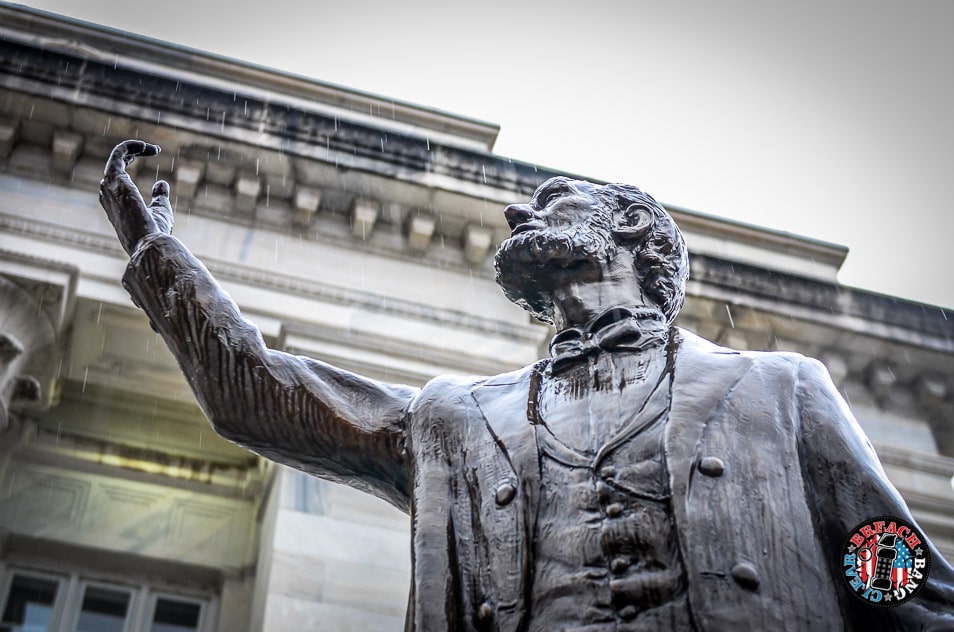 "Gettysburg Police investigate 'worst threat' against Annual Remembrance Day Parade, take measures to keep residents, visitors safe."
These headlines filled local news prior to the big remembrance parade in Gettysburg. The city of Gettysburg takes this event seriously, as it should.
This is the annual Gettysburg Battlefield event that recognizes the anniversary of the 1863 consecration of the National Cemetery, where President Abraham Lincoln delivered the Gettysburg Address. 154 years is not that long ago, and there are plenty of family descendants left in this city who will remember the hell their ancestors endured the weekend of July 1–3, 1863.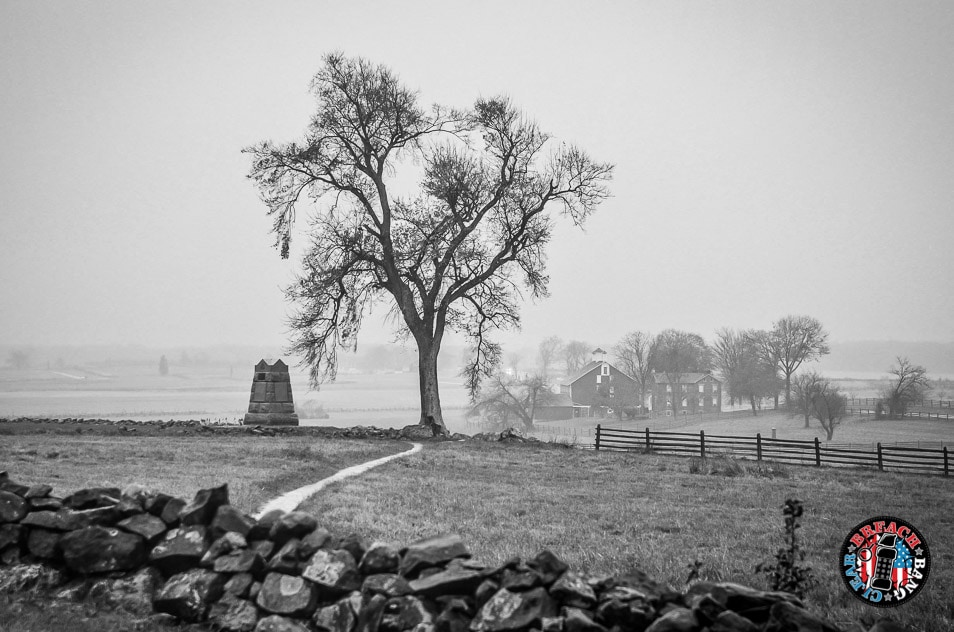 I arrived in town on Friday, November 17th with friends to experience a walking history tour. We learned the Civil War roles of some of the young children in the town, and of the militia groups operating during that time. Not once did we hear anyone reject the history that was shared with us. Saturday morning we woke up to a constant heavy downpour of rain which, according to our radar, had no chance of letting up before dusk.
The parade would be a washout. It was windy, cold and damp. We decided to drive east out of town to find a diner for breakfast. After breakfast, I got in my van and found myself driving the fifteen miles back to Gettysburg. All I could think was how walking a few miles in the cold rain would be a dream compared to what happened in 1863.
I was able to join in the with 5th Maine Volunteer Infantry Regiment. Not one complaint could be heard. There were also no signs of protest – anywhere. In fact, I saw just the opposite: complete, total respect and admiration for those walking to remember all soldiers and civilians who lost their lives during the battle.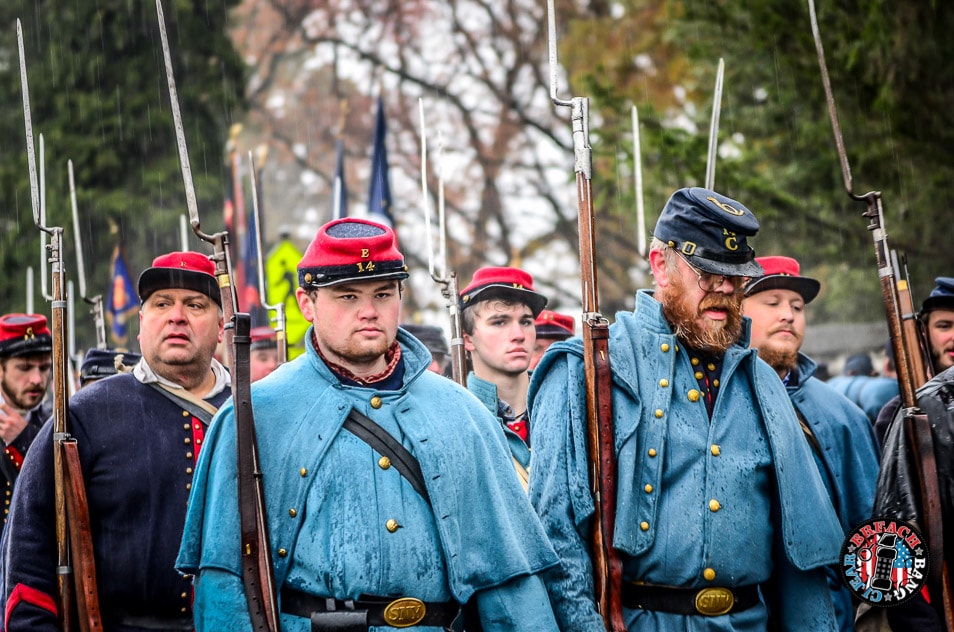 I witnessed reenactment soldier after soldier approach the numerous police assigned to keep the parade safe from protesters. They shook hands and thanked each other, over and over. A feeling of calm came over me. When we reached the memorial of the last surviving Union Soldier, Albert Woolson, I kept walking. I walked the battlefields in the cold rain. I didn't want to be anywhere else because this is the country I live in, and I don't ever want to forget any part of its history.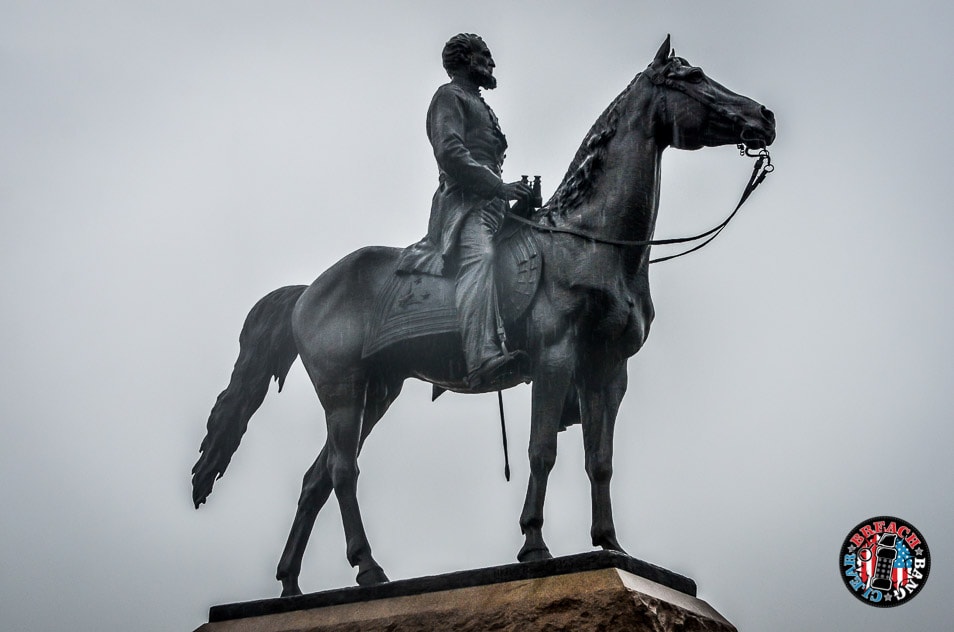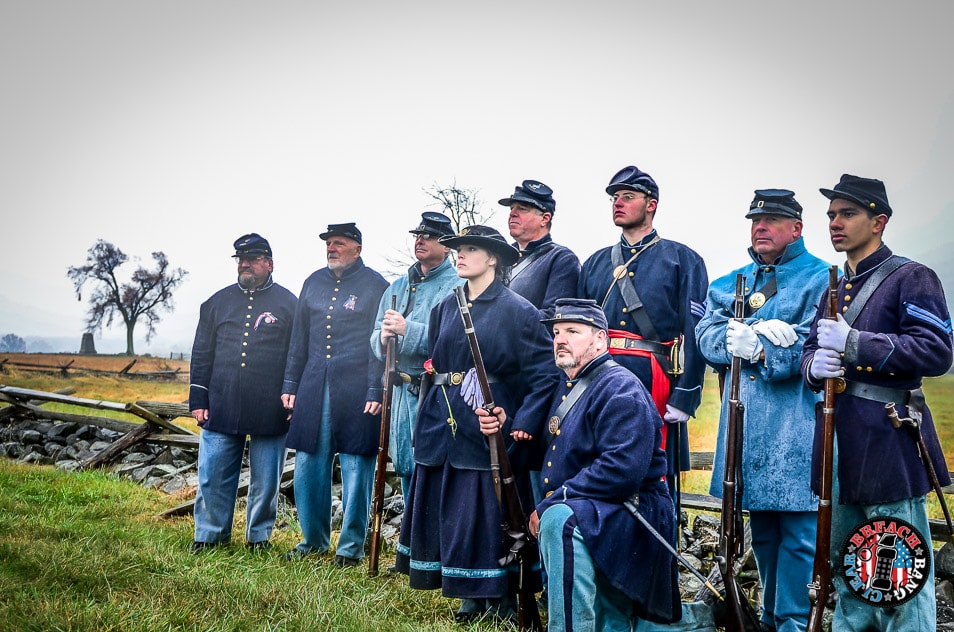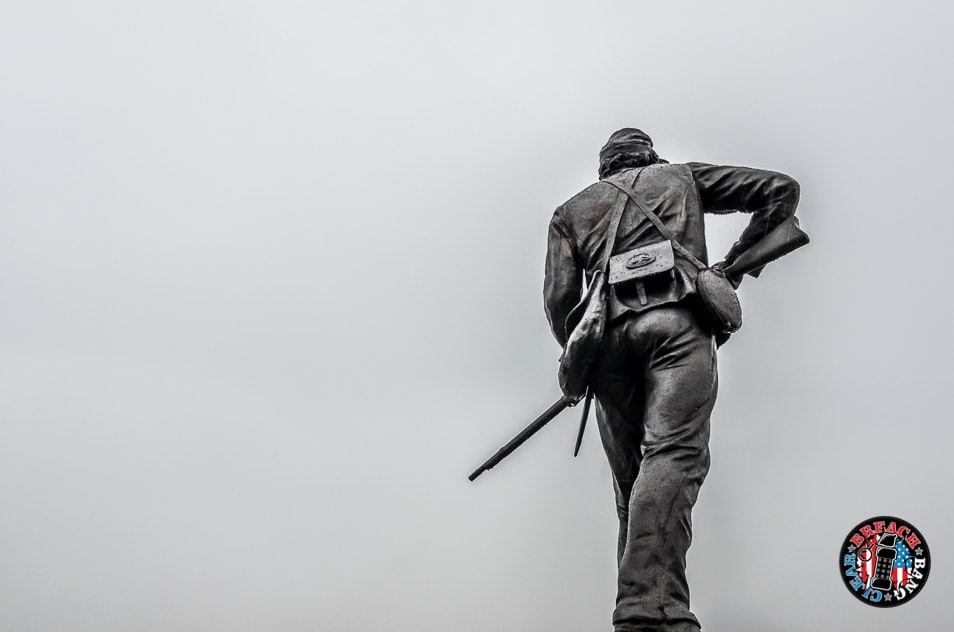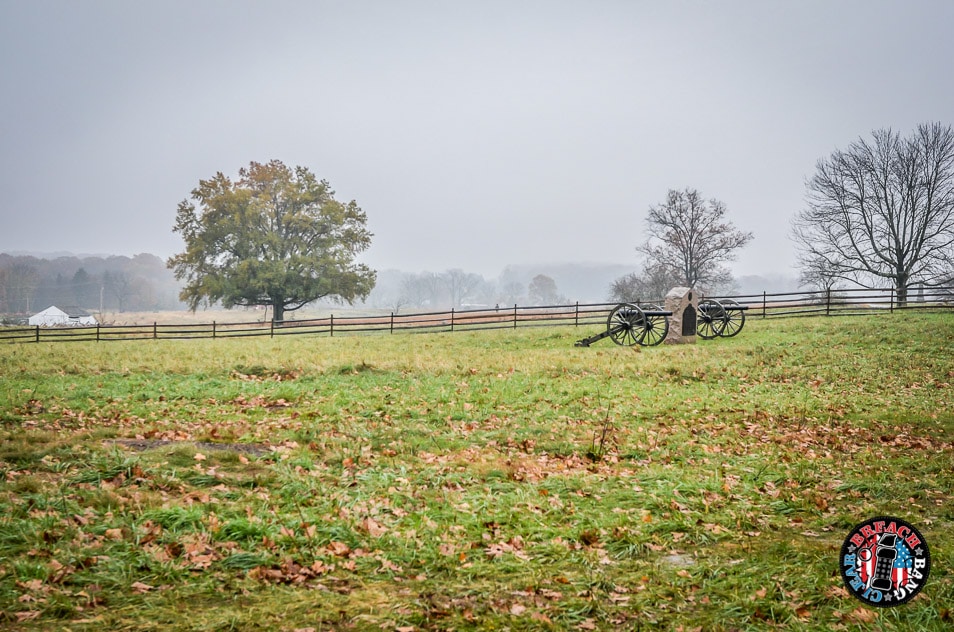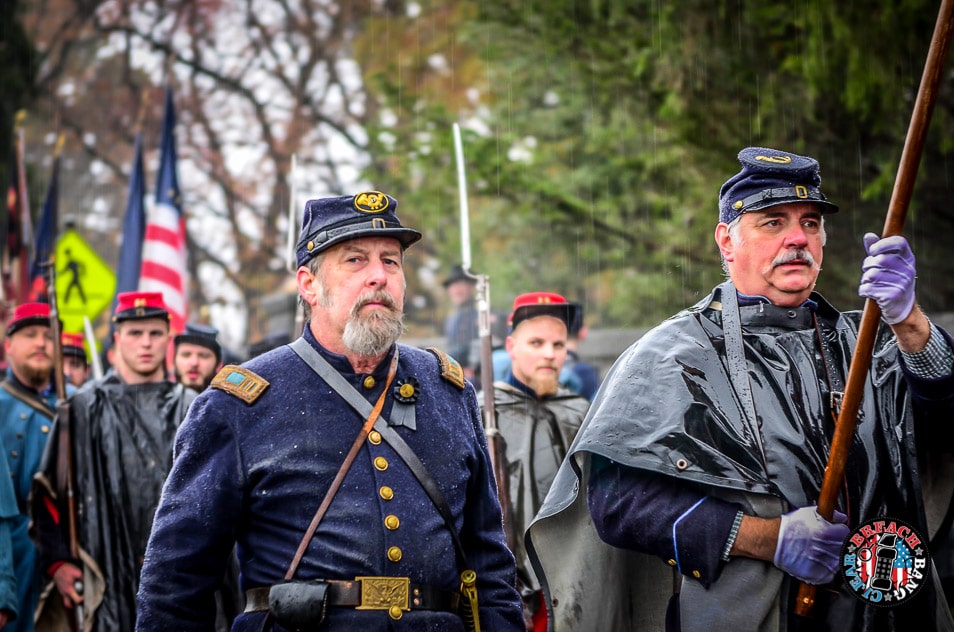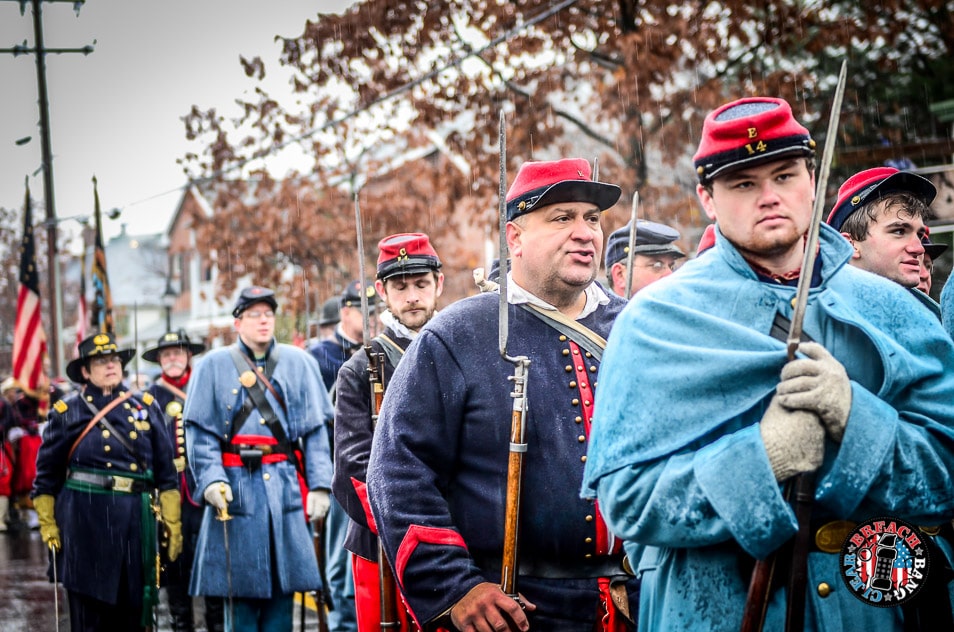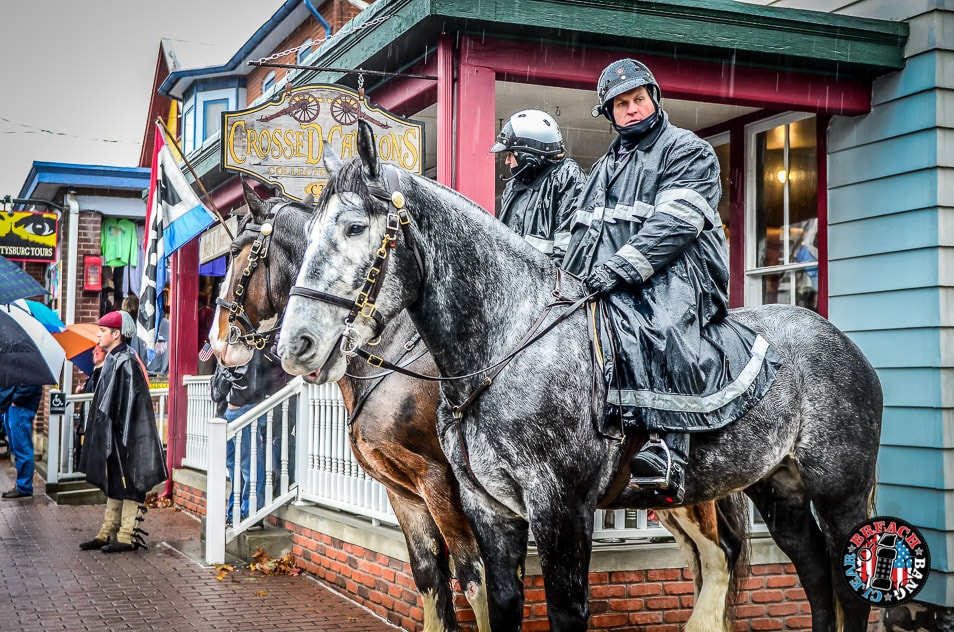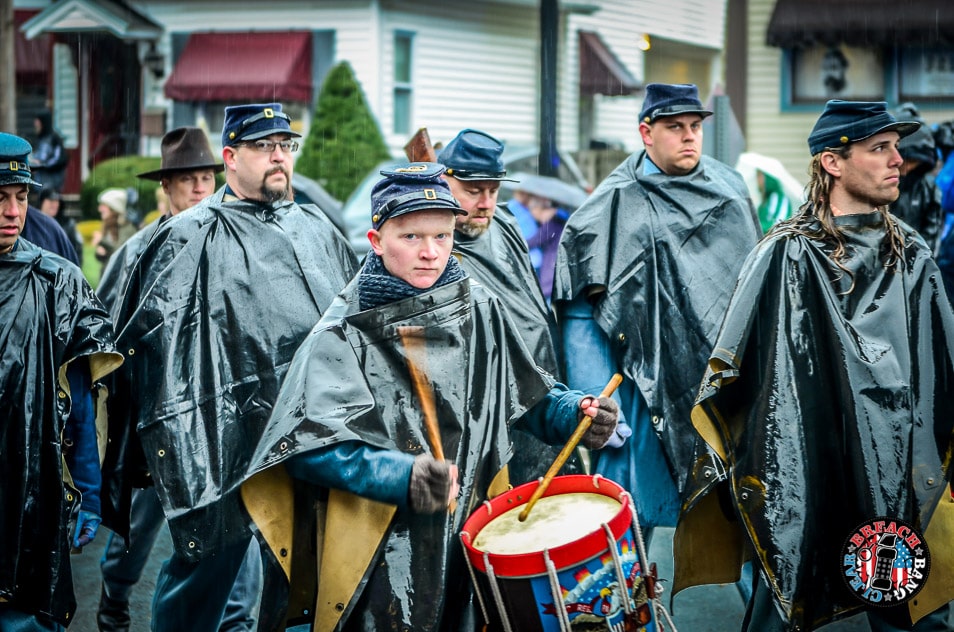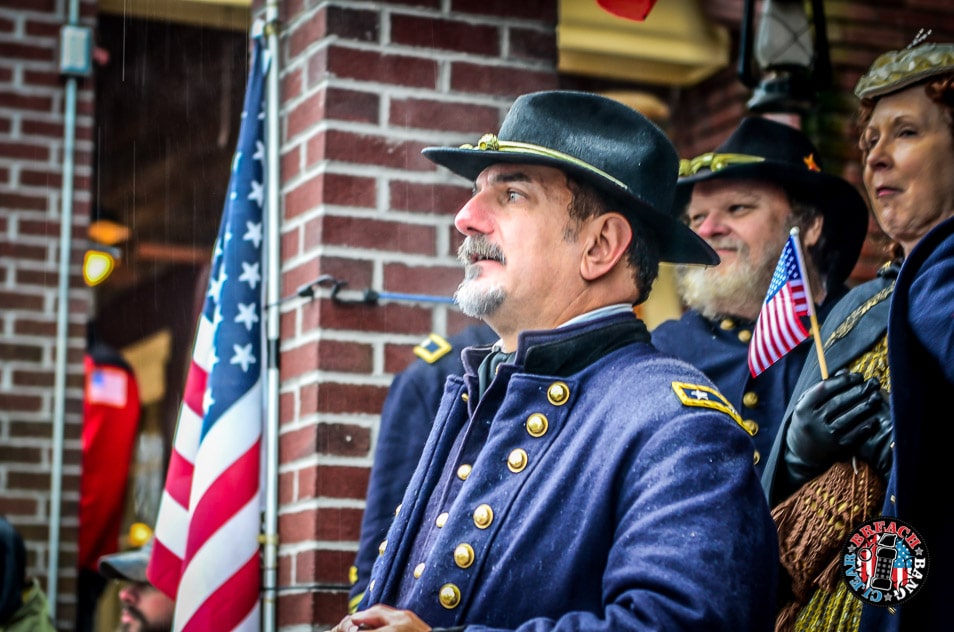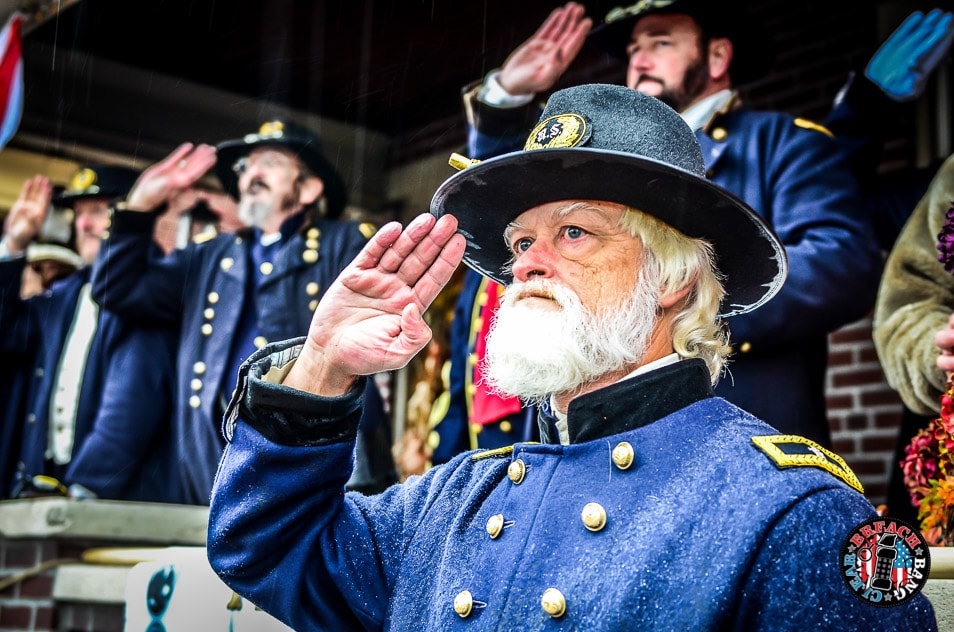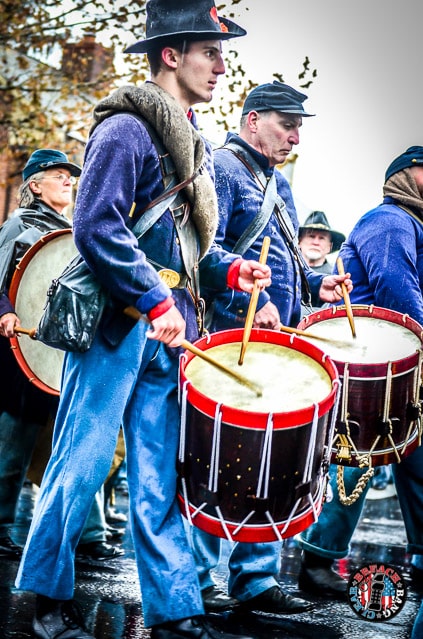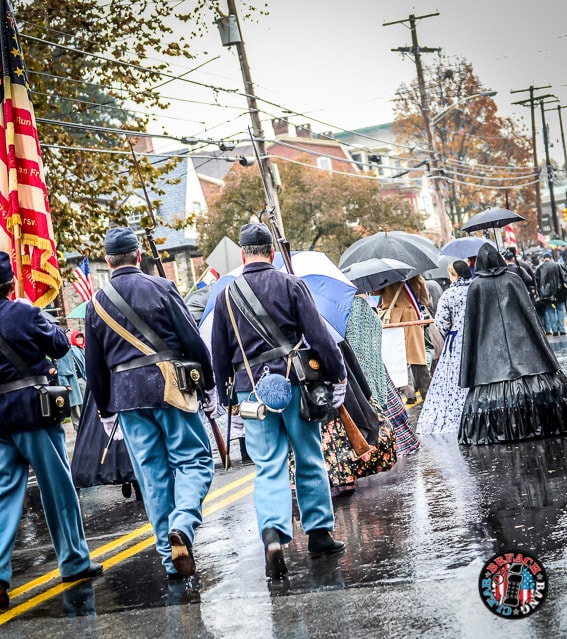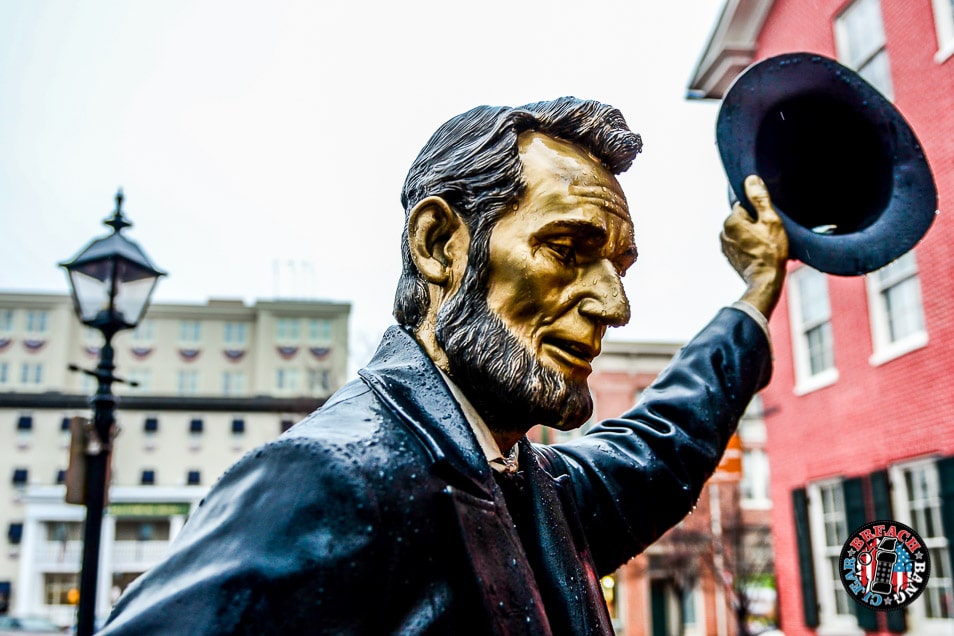 EOTech is a member of JTF Awesome. Find 'em on Facebook, /EOTechInc/, or follow 'em on Instagram, @eotech.

[arrow_feed id='47175′]
---
---
If you wish to share or repost, please so kind as to follow our terms and conditions.
Mad Duo, Breach-Bang& CLEAR!
Comms Plan
Primary: Subscribe to the Breach-Bang-Clear newsletter here; you can also support us on Patreon and find us on Pinterest.
Alternate: Join us on Facebook here or check us out on Instagram here.
Contingency: Exercise your inner perv with us on Tumblr here, follow us on Twitter here or connect on Google + here.
Emergency: Activate firefly, deploy green (or brown) star cluster, get your wank sock out of your ruck and stand by 'til we come get you.
T&C: All original material published by Breach-Bang-Clear is the copywritten property of Breach-Bang-Clear, Inc. If you wish to repost, republish, or otherwise share our content, feel free to reproduce an extract of up to 225 words and one complete, unaltered image, preceded by attribution crediting the source and author's name, to include a link to the Breach-Bang-Clear home page, with a link back to the full article on our website, BreachBangClear.com. You do not require our permission to do this. Please do not reproduce our content in its entirety without contacting us first. We do allow full syndication on a case by case basis (credited, and posted with a canonical link, as is common practice and in good form) but only when mutually agreed upon beforehand. If you wish to reproduce a complete article, please contact us for permission to publish first.
About the Author: Sara Liberte, who won the MF lottery when it comes to last names, grew up the younger sister to an Army Ranger…she blames that for everything (awesome) in her life. A photographer/videographer of supreme talent and utter disregard for inclement weather, arduous conditions, or little things like the law of averages, Sara is an eleutheromaniac who loves firearms, motorsports, motorcycles and…well, all vehicles, really, as long as they're the kind that gets dirty and generates adrenaline. She travels the US in a van called the Dodge Mahal, dog at her side (he also rides in her motorcycle sidecar). If you need to find her, you'll have to look outside. Try moto-events, mountain ranges, or firearms classes.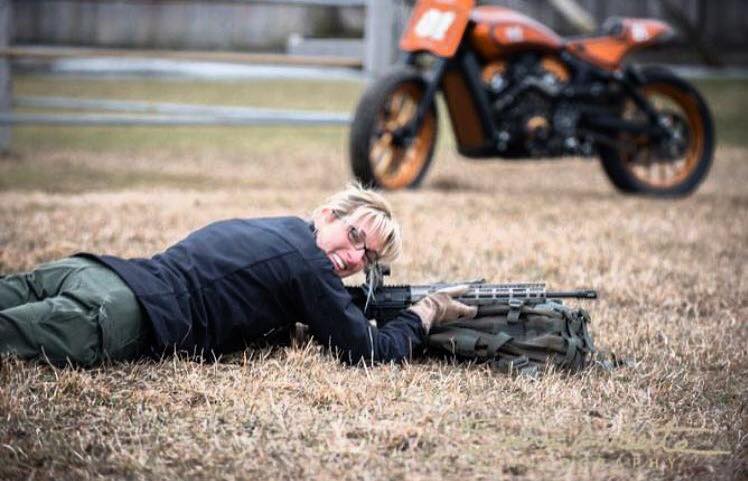 Liberte, whose favorite movie is "First Blood", runs the website Garage Girls and is the author of How to Repair and Maintain American V-Twin Motorcycles and 1000 Biker Tattoos. Her work has appeared in Easy Riders, In The Wind, Hot Bike, Street Chopper, IronWorks, Cycle Source, and RECOIL Magazine.
What more is there to say?
Follow her on Instagram, @saralibertephotography. She's on Facebook too.
Grunts: eleutheromania.