New Yamaha Wolverine Gnarly Beasts
New Yamaha Wolverine Gnarly Beasts
News Desk
Yamaha (@yamahaoutdoors) has done it again…well, except for giving us something with swing-arms for heavy weapons and a NOS system. That's yet to happen. However, they have announced a brand new four passenger 4×4 Side-by-Side (SxS) called the Wolverine X4. They tell us this animal stands up to grueling Yahama standards with stock features like an 8-valve twin cylinder engine, responsive servomotor, and high ground clearance.
The newest gnarly beast in the proven Yammerhammer  Off Road collection, the Wolverine X4, is evidently like the Wolverine R-Spec, only bigger and better. The Wolverine X4 has all features that the Wolverine R-Spec had, including the Ultramatic transmission, the Yamaha "Real World Drive Centric" 4-wheel drive and On-Command 3-way locking differential. Yamaha tells us the "smooth, quiet power" comes from an "…all-new 847-cc twin cylinder engine, while a compact, nimble chassis cradles the most versatile cab in its class with industry-exclusive stow-away full-size rear seats for expanded cargo capacity on demand."
Mike Martinez, Yamaha's ATV & SxS group VP had the following to say about the Wolverine X4.
"Yamaha designs, engineers, manufactures and tests its ATV and Side-by-Side vehicles in the real world, allowing Wolverine X4 owners to confidently realize their off-road adventures with family and friends."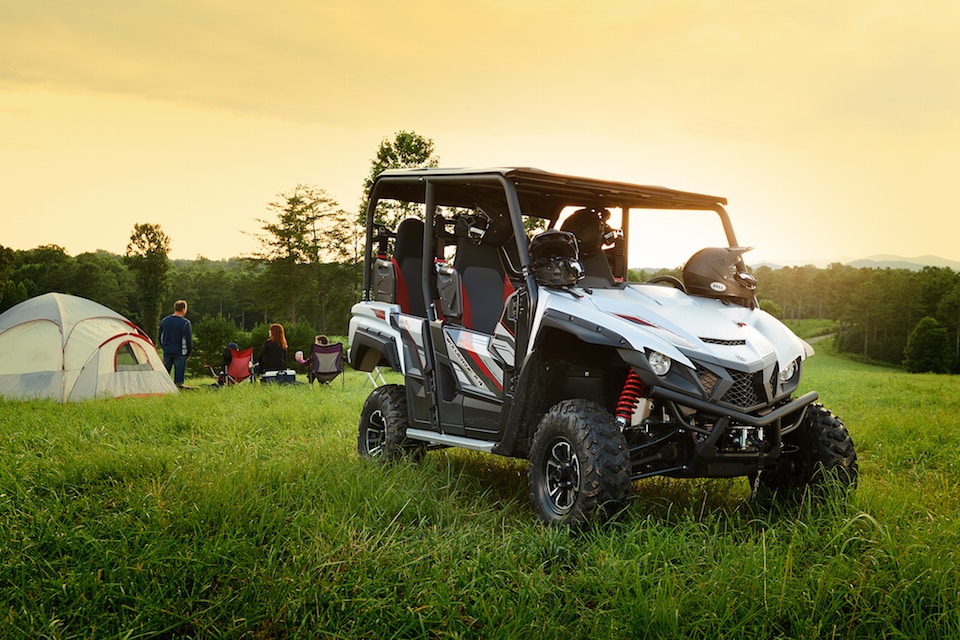 The Wolverine X4 comes in three different packages (Graphite, Yamaha Blue, or Realtree Xtra camo) so there should be something for everyone. Sadly, though, the Wolverine X4 won't be available for delivery until January 2018. There is a bright side though! With delivery not happening until January 2018, it means you have plenty of time to save your pennies to bring one home and time to start planning your first epic adventure…or even if you want to go chasin' saucy fat girls in the swamp bottoms.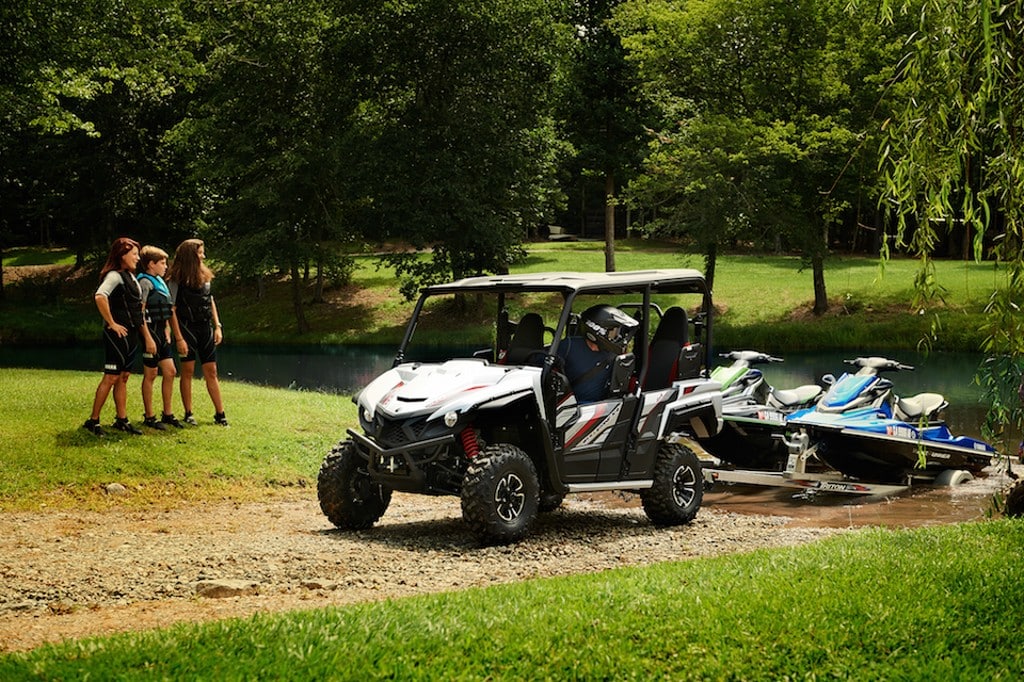 Find out more about the Wolverine X4 on Yamaha's site; www.YamahaMotorsports.com.
---
---
This article was lovingly prepared for you by the Breach-Bang-Clear News Team.
If you wish to share or repost, please so kind as to follow our terms and conditions.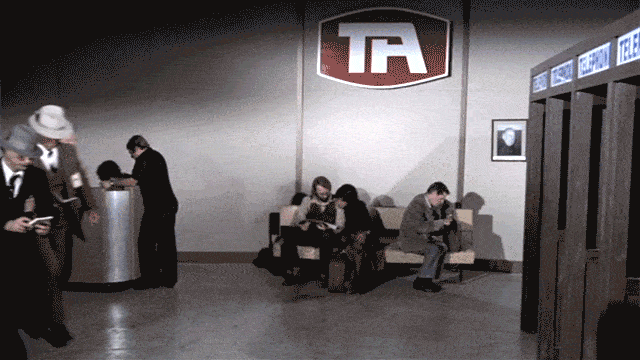 Mad Duo, Breach-Bang& CLEAR!
Comms Plan
Primary: Subscribe to the Breach-Bang-Clear newsletter here; you can also support us on Patreon and find us on Pinterest.
Alternate: Join us on Facebook here or check us out on Instagram here.
Contingency: Exercise your inner perv with us on Tumblr here, follow us on Twitter here or connect on Google + here.
Emergency: Activate firefly, deploy green (or brown) star cluster, get your wank sock out of your ruck and stand by 'til we come get you.
T&C: All original material published by Breach-Bang-Clear is the copywritten property of Breach-Bang-Clear, Inc. If you wish to repost, republish, or otherwise share our content, feel free to reproduce an extract of up to 225 words and one complete, unaltered image, preceded by attribution crediting the source and author's name, to include a link to the Breach-Bang-Clear home page, with a link back to the full article on our website, BreachBangClear.com. You do not require our permission to do this. Please do not reproduce our content in its entirety without contacting us first. We do allow full syndication on a case by case basis (credited, and posted with a canonical link, as is common practice and in good form) but only when mutually agreed upon beforehand. If you wish to reproduce a complete article, please contact us for permission to publish first.