Train MDFI – September and October Update
Jake Call and "Swingin' Dick" Kilgore
Hydrination season continues with MDFI; Show Me Class Dates and Locations
MDFI Classes Scheduled Over the Next 60 Days
08 September – You Suck! It's Not the Gun!® – Register here. [Port Huron, MI]
09 September – Foundation Handgun – Register here. [Port Huron, MI]
15 September – Low Light Long Gun – Register here. [Albion, MI]
17 September – Handgun Cover + Movement – Register here. [Port Huron, MI]
23 September – Handgun Cover + Movement – Register here. [Battle Creek, MI]
24 September – Foundation Shotgun – Register here. [Battle Creek, MI]
30 September – Greenside Training Weaponize the Senses – Register here.  [Baldwin, MI]
06 October – Low Light Handgun – Register here. [Grand Rapids, MI]
08 October – You Suck! It's Not the Gun!® – Register here. [Grand Rapids, MI]
This list may not be up to date by the time you read it. Check the MDFI Course Calendar here to see if anything has come up.
MDFI is owned and operated by Erik "Trek" Utrecht and his staff. Utrecht is a veteran and FLETC-trained investigator who thankfully instructs far better than he sings contralto a capella or abides by certain legal statutes.
Grunts: contralto.
Trek's a great instructor, and you'd do well to train with his crew.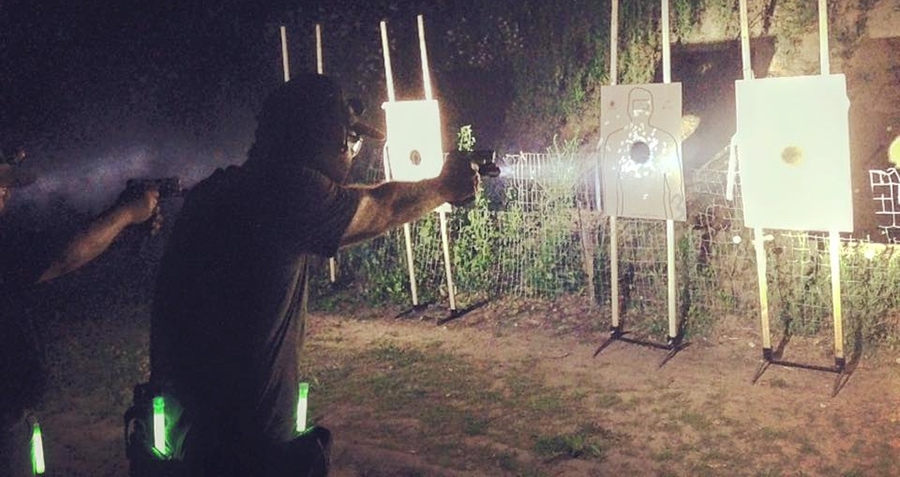 MDFI has a variety of courses available, including their Whole Person Concept series, their Core Courses (which includes You Suck, It's Not the Gun!), Foundation Courses, several Advanced Courses, and Specialty Courses. They also partner up with other training organizations to bring other classes in to MDFI alumni and new students alike. You can find a complete rundown of their classes right here. Oh, and pay attention to the navigation bar, they have scholarships available as well.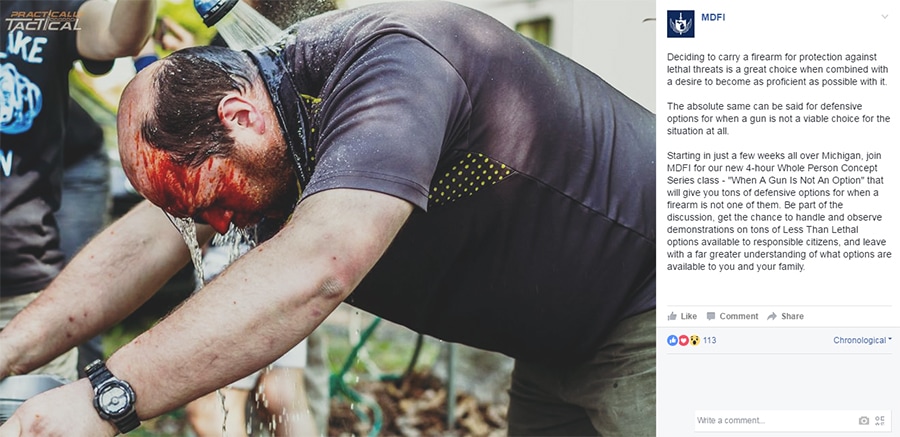 Although it might sound counter-intuitive, what with the whole M in the beginning of their name, they actually teach in numerous locations in several states. You can find that complete rundown right here.
Get out on the range.
"Think and be dangerous."
Mad Duo
---
---
This training opportunity update was brought to you on behalf of MDFI (@michigantrainer), a training partner of the Breach-Bang-Clear Tribe. Take a moment to go shopping in the souks of Trexico. 
If you wish to share or repost, please so kind as to follow our terms and conditions.
Mad Duo, Breach-Bang& CLEAR!
Comms Plan
Primary: Subscribe to the Breach-Bang-Clear newsletter here; you can also support us on Patreon and find us on Pinterest.
Alternate: Join us on Facebook here or check us out on Instagram here.
Contingency: Exercise your inner perv with us on Tumblr here, follow us on Twitter here or connect on Google + here.

Emergency: Activate firefly, deploy green (or brown) star cluster, get your wank sock out of your ruck and stand by 'til we come get you.
T&C: All original material published by Breach-Bang-Clear is the copywritten property of Breach-Bang-Clear, Inc. If you wish to repost, republish, or otherwise share our content, feel free to reproduce an extract of up to 225 words and one complete, unaltered image, preceded by attribution crediting the source and author's name, to include a link to the Breach-Bang-Clear home page, with a link back to the full article on our website, BreachBangClear.com. You do not require our permission to do this. Please do not reproduce our content in its entirety without contacting us first. We do allow full syndication on a case by case basis (credited, and posted with a canonical link, as is common practice and in good form) but only when mutually agreed upon beforehand. If you wish to reproduce a complete article, please contact us for permission to publish first.