On May 13, 1945, a Douglas C-47 Skytrain with five crew members and nineteen passengers aboard crashed deep in the jungles of New Guinea. We were in the middle of battling it out with the Japanese in WWII, it was a sightseeing tour, and the name of the plane was the Gremlin Special.
The initial wreck was bad, and only a handful made it through. Two survivors, Private Eleanor Hanna and Sergeant Laura Besley, passed the next day due to severe injuries. And then there were three: Lieutenant John McCollom, Sergeant Kenneth Decker, and a WAC named Corporal Margaret Hastings.
WAC stands for Women's Army Corps, and you can safely consider them the precursors to all the women serving honorably to this day. Given the arguments today about women holding different roles in service, you can imagine just how rapidly it was debated during the time of your grandparents and great-grandparents. Still, the WAC existed from 1943 all the way to 1978 before everyone was formally integrated into regular Army units.
It was a time of war, and given the nature of war, magical flying things, and rudimentary navigation equipment, planes went down all the time. The Gremlin Special did receive some extra attention, however. Partly because when remnants of the aircraft were spotted some four days later it was in the unreachable native territory, and partly because one of the three survivors, Corporal Margaret Hastings, was an attractive woman. Oh, if they'd had Facebook back then…
As if being in the middle of a jungle wasn't enough, it was a jungle inhabited by peoples largely unexposed to the outside world. Isolated from the turmoil boiling across the globe, the tribesman were in the middle of a war of their own. And now there are some white foreigners in funny clothes thrown into the mix.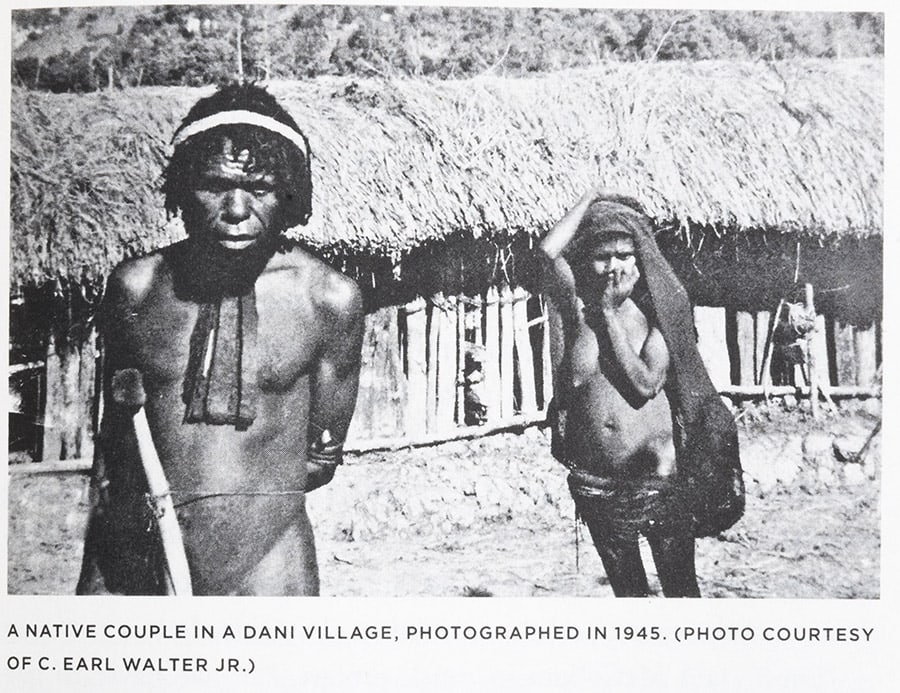 Lost in Shangri-la is a true story of survival, perseverance, practicality, and logistics.
Here is an excerpt describing part of the rescue mission:
His wish for a stealth landing proved a pipe dream. Even before the parachutes reached the ground, scores of men with spears and bows and arrows came running from all directions into the landing field. Walter estimated that more than two hundred Stone Age warriors surrounded him and his men, Master Sergeant Santiago "Sandy" Abrencia put the number at three hundred.

Walter tensed. He grabbed his carbine. Abrencia was at his side, equally ready for combat.

"Captain," Abrencia said, "you know what this reminds me of?"

"No, not really, Sandy, What?"

"Custer's last stand."