WTW: Teddy Roosevelt's Little Thirty
WTW: Teddy Roosevelt's Little Thirty
Mike the Mook 
Of all the US Presidents, Theodore Roosevelt is perhaps my favorite. In his life he did it all: author, rancher, big game hunter, explorer, military leader, police commissioner, Secretary of the Navy…
Oh yeah, and POTUS.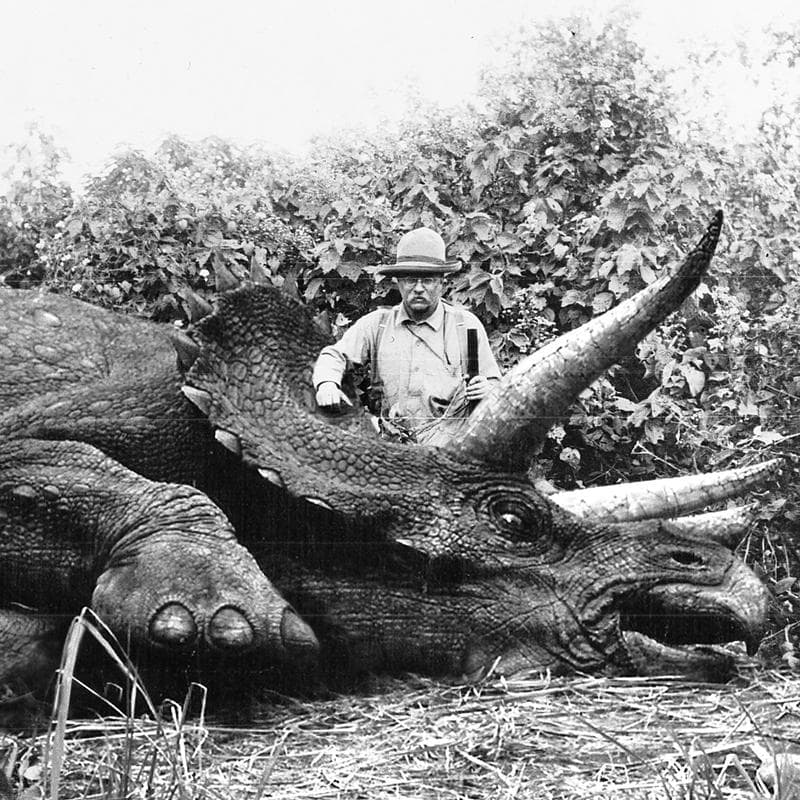 Most importantly, he was a shooter and fellow gun hoarder.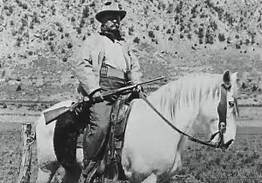 His favorite rifles were those made by Winchester. Based on his numerous biographies and museum exhibits, it's safe to say he owned no less than thirty. One was a Model 1894 fitted with a Maxim silencer.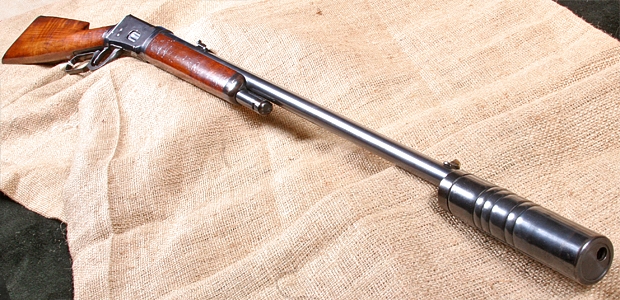 The rifle made an internet buzz a few years ago as the President's former home and estate at Sagamore Hill was being renovated. It went on loan to the NRA National Firearm Museum for a few years and has since been returned to Sagamore Hill, although it is not currently on display.
According to Susan Sarna, curator at the Sagamore Hill National Historic Site in Oyster Bay, the rifle is described as follows: "Winchester Model 1894, chambered in 30 WCF (30-30 Winchester), Maxim silencer on the end. Nickel-steel barrel, made for smokeless powder.  Drop-leaf sighting, Stamped on the barrel: 'Manufactured by Winchester Repeating Arms Co. New Haven,Conn. U.S.A. Pat Aug. 21, 1894.'"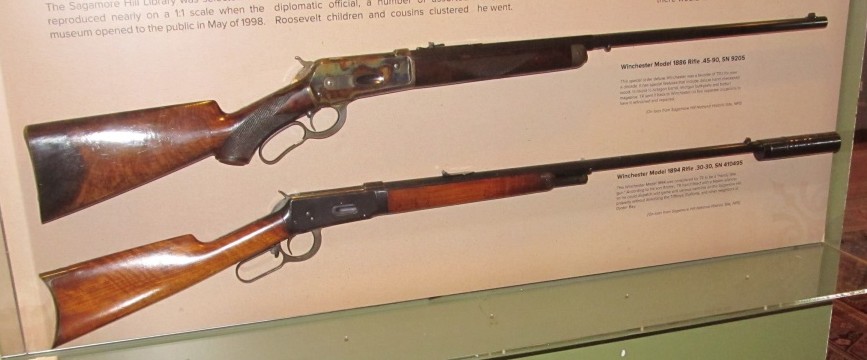 It has a crescent butt plate as opposed to his favored standard shotgun-style butt plate, lacks the president's typical case-hardened finish or engraving, and has a raised comb. As it is a take-down variant with a half-magazine or button magazine, it appears that Roosevelt thought of it as more of a utilitarian rifle.
We contacted Sagamore Hill because we had read conflicting information about the rifle. One source claimed it was .32 WCF (32-20) and another claimed .32 Winchester Special.
The 32-20 seemed more sensible for dispatching pests on the grounds of Sagamore Hill, the purpose for which most people presumed the rifle was used. While 30-30 may have seemed a tiny round to Roosevelt, who preferred the .405 Winchester, we found it doubtful that he would overkill like that if a feral dog or possum raided his trash cans or threatened his family's well-being.
No, Roosevelt had a fondness for the Model 1894 in 30-30 (or what we refer to as John M. Browning's "Saturday Night Special Design") from the time it was first introduced. He was dubious at first of the "tiny smokeless powder cartridge" but changed his mind after dropping a pronghorn antelope at about 220 yards. Eventually he would obtain this one fitted with a Maxim silencer for use at Sagamore Hill on his private range, so as not to disturb the neighbors.
One hundred years later, it inspired us to build one like it.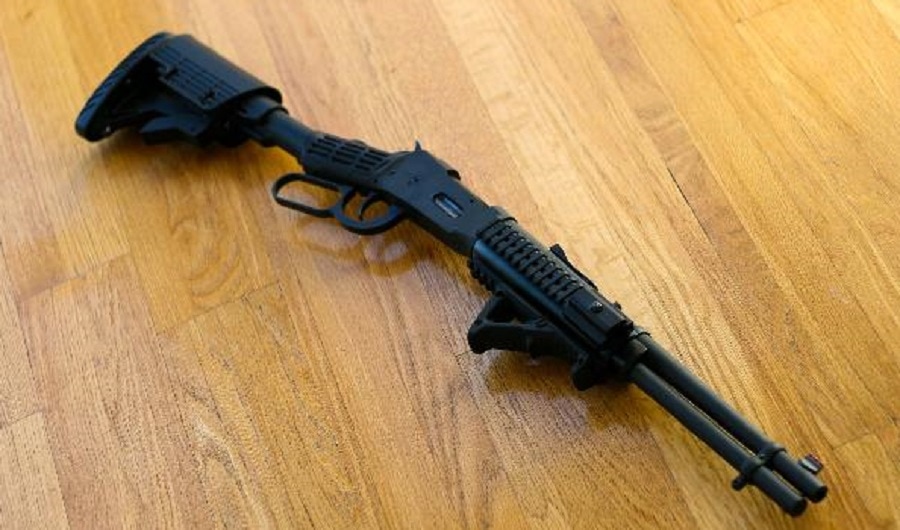 Well, not exactly — but stay tuned!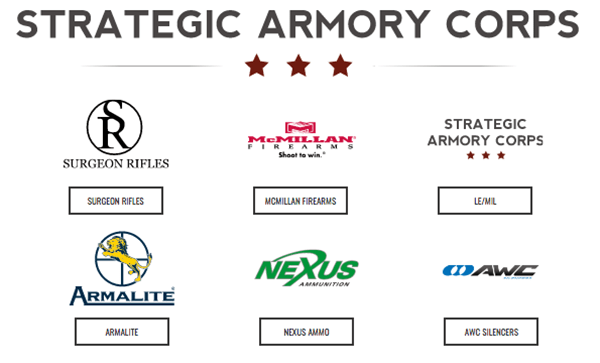 ---
---
If you wish to share or repost, please so kind as to follow our terms and conditions.
Mad Duo, Breach-Bang& CLEAR!
Comms Plan
Primary: Subscribe to the Breach-Bang-Clear newsletter here; you can also support us on Patreon and find us on Pinterest.
Alternate: Join us on Facebook here or check us out on Instagram here.
Contingency: Exercise your inner perv with us on Tumblr here, follow us on Twitter here or connect on Google + here.
Emergency: Activate firefly, deploy green (or brown) star cluster, get your wank sock out of your ruck and stand by 'til we come get you.
T&C: All original material published by Breach-Bang-Clear is the copywritten property of Breach-Bang-Clear, Inc. If you wish to repost, republish, or otherwise share our content, feel free to reproduce an extract of up to 225 words and one complete, unaltered image, preceded by attribution crediting the source and author's name, to include a link to the Breach-Bang-Clear home page, with a link back to the full article on our website, BreachBangClear.com. You do not require our permission to do this. Please do not reproduce our content in its entirety without contacting us first. We do allow full syndication on a case by case basis (credited, and posted with a canonical link, as is common practice and in good form) but only when mutually agreed upon beforehand. If you wish to reproduce a complete article, please contact us for permission to publish first.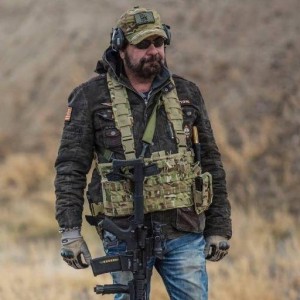 About the Author: Mike "the Mook" Searson is a veteran writer who began his career in firearms at the Camp Pendleton School for Destructive Boys at age 17. He has worked in the firearms industry his entire life, writing about guns and knives for numerous publications and consulting with the film industry on weapons while at the same time working as gunsmith and ballistician. Though seemingly a surly curmudgeon shy a few chromosomes at first meeting, Searson is actually far less of a dick and at least a little smarter than most of the Mad Duo's minions. He is rightfully considered to be not just good company, but actually fit for polite company as well (though he has never forgotten his roots as a rifleman trained to kill people and break things, and if you look closely you'll see his knuckles are still quite scabbed over from dragging the ground). You can learn more about him on his website or follow him on Twitter, @MikeSearson.