Thyrm's CellVault: Tactically Tubular
"Tactically tubular." No, it's not what you think. We're not talking about some porn star portrayed pipe hitter giving it to one of the Action Girls (NSFW). We're talking about this new, niche gear storage option from Thyrm: the CellVault. Guest contributor Matt Stagliano is going to tell you a little about it. 
Note

. In the interests of full disclosure, we want you to know Matt helped them with their video and give them some advice on their marketing strategy — but that's because he likes the product (and the Switchback that preceded it). This is his honest opinion, but his relationship with 'em gives you some sort of meth-like twitch, well, move on. There are other articles to read. Mad Duo


Despite what folks first said, when Thyrm released the SwitchBack last year they didn't just want users to perform cool tactical flips with a flashlight. Instead, they wanted to give users the capability to retain their light when using a gun, regardless of light technique.
It's a year later, and Andrew Frazier and Scott Noble out of northern California have just released the CellVault: a dustproof, waterproof, and idiotproof way of storing your batteries, survival gear, or emergency cash. Basically, it holds anything you want to keep out of the elements.
Injection molded and hardened to withstand most anything you can throw at it, the CellVault was intended to find a place on your kit without having to go through a lot of hassle.
"Our good friend Alan Lambertson of the Stockton, CA PD came to us with the idea of finding a way to carry spare batteries on his person without having to rearrange the rest of his kit," explains Frazier. "The main gripe that a lot of folks have is that battery carriers take up critical amounts of space. The CellVault fixes that problem."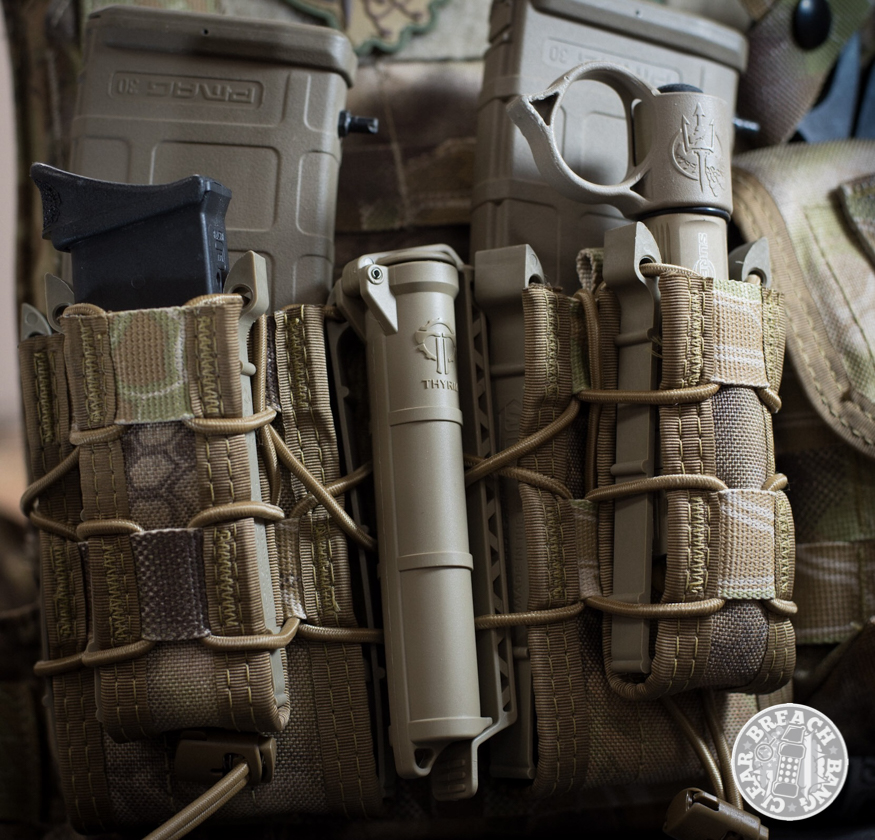 With a slim locking profile, the CellVault only occupies one column of molle webbing, so you can even fit it between your M4 pouches on the front of your vest. If molle's not your thing, there are also lanyard holes at either end for lashing the CellVault to your pack.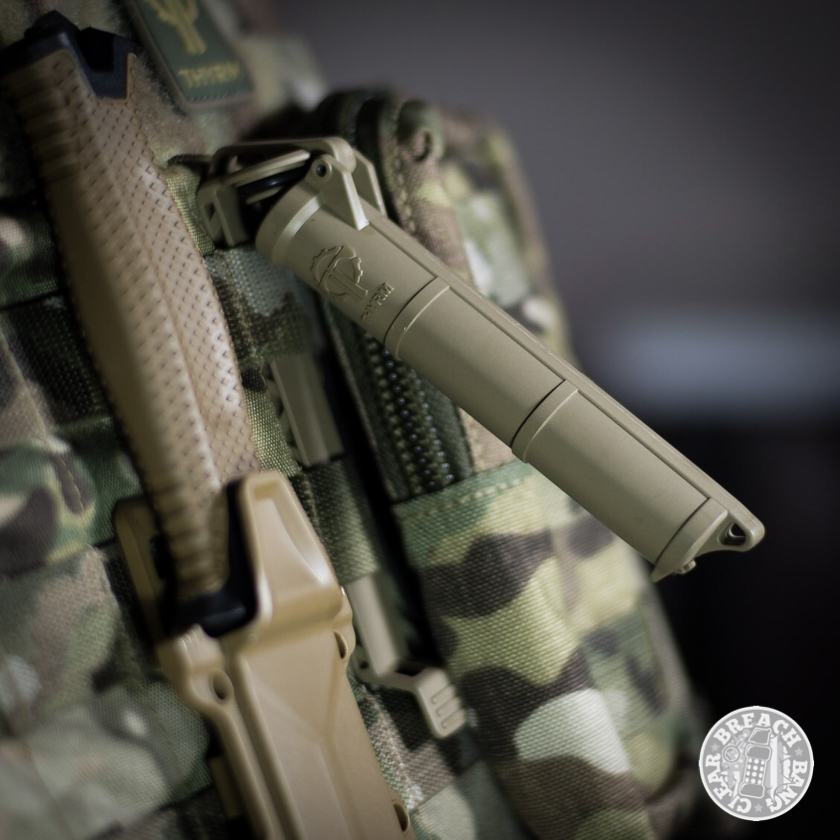 The CellVault can hold 3 CR123, 2 AA, or 4 AAA batteries. And because they're waterproof nature, you can also safely store medication or cash.
Available now at either Thyrm.com or your favorite online retailer, the CellVault retails for $19.99 and comes in Black, Urban Gray, OD Green, and Tan.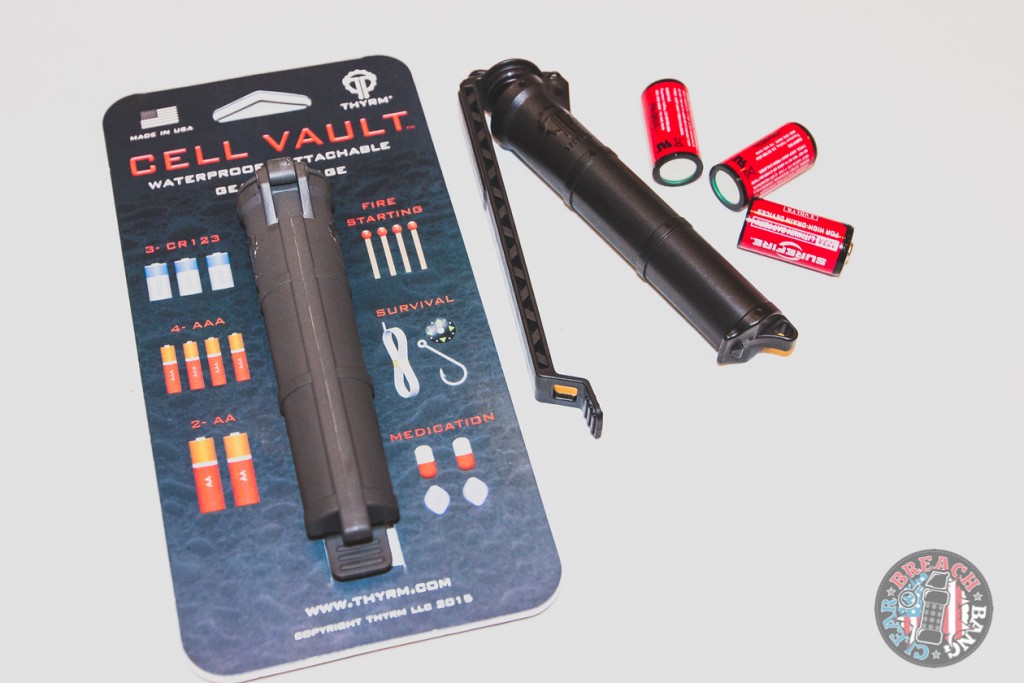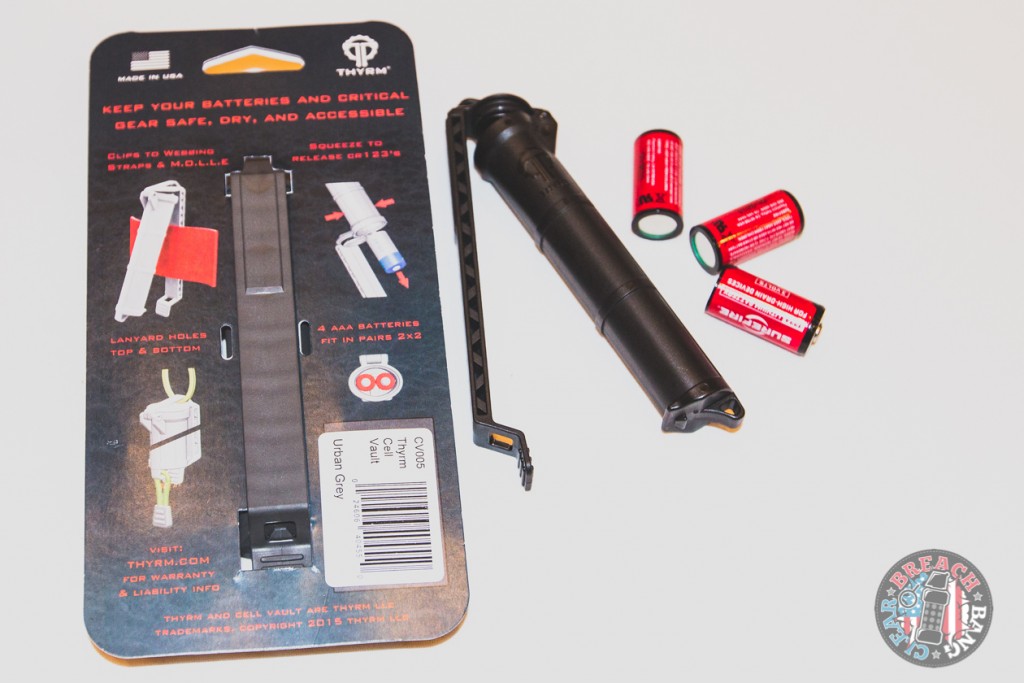 Read all the Thyrm things.