Op-Ed: The White Shirt Effect
Today's guest op-ed comes from the Odd Angry Scotsman. He was a Marine, then a Soldier, and now has been an active police officer in a large American metropolitan city for more than two decades. This was originally written over the summer and has been reposted here with permission. Read up.
The Odd Angry Scotsman
Several days a week for more than two decades I have worn a white shirt to work. Sometimes it is a short sleeve shirt, and sometimes it is a long sleeve shirt with a tie. It is always worn over, and never under, a ballistic vest. I seldom wear a jacket even when the temp drops well below zero. The only time I have varied from this are two shifts (that's right I said two) I have worked plain clothes, and holidays that fall on Thursdays. On holidays that fall on a Thursday, I have been known to wear a black turtleneck (or as my daughter calls it a "tacti-neck") over, and never under, a ballistic vest. Why do I dress this way? Well, I am a cop and there are now more comfortable options that have evolved since I started doing the job–but I feel pretty strongly about this one. One of the biggest reasons is the White Shirt Effect which we will talk about a little later.
Other officers ask me "How can you wear a long sleeve shirt and a tie for a ten-hour shift?" Well, when I started being a cop there were no other options. In the winter it is the uniform and as we all know uniforms are not always designed for comfort.
The white shirt (with a tie in the winter) and eight-point white uniform hat looks far more professional, at least in my opinion than a turtleneck and whatever stupid beanie cap may be authorized. Sure the tacti-neck and beanie cap may be more comfortable and efficient than the white shirt, but like I said before uniforms ain't designed for comfort.
I have heard officers complain that the white shirt makes them an easy target at night. That may be so, but in the grand scheme of things if I roll up to an active scene and the presence of a new and more inviting target saves the life of an innocent person, so be it.
Some folks have said that the new uniforms are intimidating. I don't actually agree with this. The man or woman in the uniform makes the uniform intimidating not the other way around. A wimp in a suit of armor is still a wimp. When gaining compliance is the goal, presence, and professionalism are the key.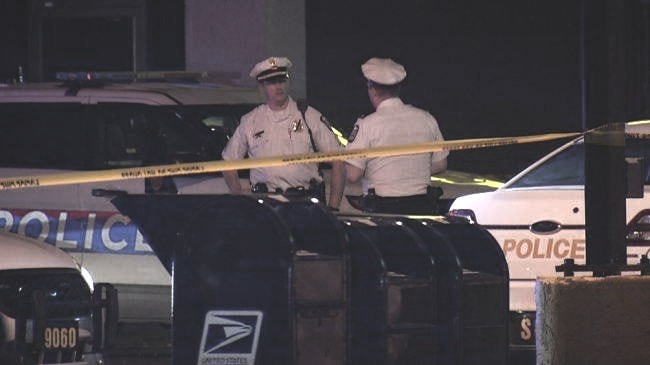 THE WHITE SHIRT EFFECT
A good friend Cassandra Merrill and I were talking a while back and she made the following statement: "I don't know how you can maintain a level of sanity doing what you do for as long as you've done it."
Well, the White Shirt Effect has been partially responsible.
When I was fresh out of the academy, my first coach told me you have to find a way not to take any of the shit these people subject you to personally–because if you take it personally it will eat you up and leave you empty inside. Well, I pondered on that advice and came up with the White Shirt Effect.
Over the years I have been punched, kicked, had a finger almost completely bitten off, and just generally been shit talked to. The punches, kicks, and bite were all violations of the law and were dealt with accordingly and efficiently. This shit talk was dealt with by invoking the White Shirt Effect.
When a person verbally attacks me or generally just talks shit, they are truly not attacking me. They don't know me or anything about me. They are not attacking my occupation because they clearly don't know shit about what it means to be the police either. What they see is nothing more than a white shirt. At the end of the day, I win because the white shirt goes in the hamper and all the hate gets washed out with a little hot water and laundry detergent.
Sadly the white shirt can't save us all, because hot water and detergent can't rid the officer of the other horrors of the job. Over the years I have seen decapitated and mutilated bodied from traffic crashes, gunshot and knife wounds by the hundreds, dead babies, and a woman set on fire for nothing more serious than drinking the last beer in the cooler. I've watched far too many people take their last breath.
No amount of hot water can fix that. Watch your back and for God's sake take care of each other.
-The Scotsman