The MARSOC Memorial Shoot and Why You Should Care

March 10th 2015 is a date that will stay in the minds of many Marines, some for the rest of their lives. MD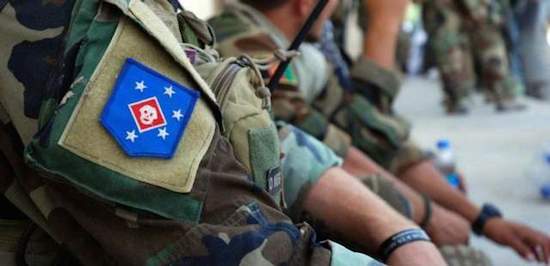 The MARSOC Memorial Shoot and Why You Should Care
At 2030 hrs that night seven MARSOC Marines and four soldiers lost their lives as their UH-60 Black Hawk helicopter crashed off the coast of the Florida. The Marines who lost their lives were all experienced warriors, having recently returned from a combat deployment. This tragic loss is felt by all Marines, and none more so than those in MARSOC. The USMC is a small service, and the MARSOC community is one of its smallest units.
Loyalty and devotion to your fellow Marines are qualities proudly owned by the Corps. Its motto, Semper Fidelis, is well known and highly respected. For this reason firearms trainer and former Marine Infantryman Nic Smith knew he had to do something to show his support of the fallen MARSOC Marines.
The day after that terrible helicopter crash, Nic's phone rang with a call from his best friend. He answered, happy to catch up. The gentleman calling Nic had served with him for years in various roles and teams and was also his roommate. This is a story familiar to many who served; friendships made this way often last the rest of your lives. After Nic left the service his friend had stayed in, passed MARSOC selection and earned a place as a Critical Skills Operator. With a heavy heart, the CSO informed Nic that it was his own team that had perished in the crash. He was unable to go on the training mission, tasked with a different assignment at the last minute.
That emotional, devastating phone call ignited a fire inside Nic. He knew he needed to help his brothers.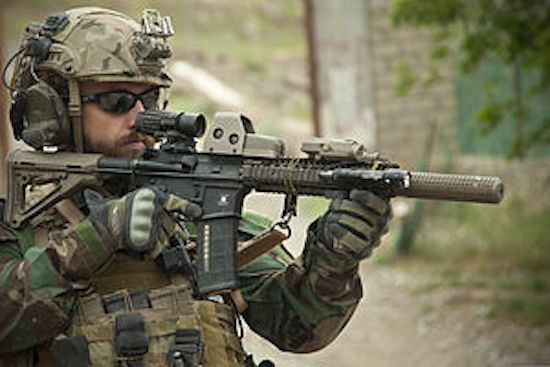 There are few Marine-centric charities, and of those that do exist, the money in their treasury often runs dangerously low. The MARSOC foundation and The Raider Project know this well.

They strive to honor their deceased brothers, help the families of the fallen, and provide support in every way they can. These organizations provide much needed relief and are unfortunately in constant need. Working with his former teammates in The Raider Project, and with the approval of the lost Marines' families, Nic Smith has found a way to help in a manner we both support and respect.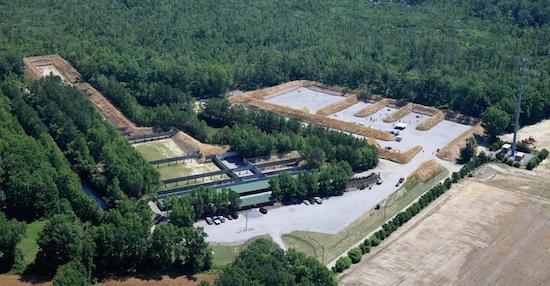 Weaponcraft, Nic's training company, is holding a shooting event at C2 shooting center in Virginia Beach May 2nd and 3rd of this year. "The MARSOC Memorial Shoot" will honor the Marines that passed away March 10th, and will help the Raider Project support their legacy. With 100% of the proceeds going to the charity the class is filling up quickly, and understandably so. The class will be a fitting way to raise money while having a good time burning gunpowder. Just about any Marine would want to be a part of that!
Others have stepped forward to support Nic on his mission, with Pipehitter's Union selling memorial shirts, Four Guys Guns selling patches, and C2 shooting center donating the range time for free. Once again, 100% of the proceeds are going to the Raider Project, not a dime is being kept by anyone involved in the Memorial shoot.
We are reluctant to support charities at times because so many turn out to be scams, and we know many of you out there feel the same way. That's why we personally spoke to Nic Smith, to hear the full plan and breakdown of where the money is going. After an hour on the phone we decided to donate and attend the event as well; that's our level of commitment here at BBC. Having lost friends in the Marines over the years, and having friends currently in MARSOC, this strikes home. We fully believe in this cause, and hope you will as well. Here is your chance to get a rare two-for-one: train to be a better shooter and benefit the Raider Project at the same time. If you can't make the event, support by getting a shirt, patch or just by donating directly. Reach out to your friends, and let them know about this memorial shoot.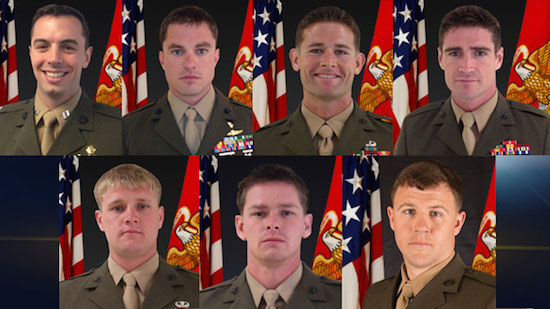 Honor these men, in any way that you can. 
Capt. Stanford H. Shaw, III, 31, from Basking Ridge, New Jersey
Master Sgt. Thomas A. Saunders, 33, from Williamsburg, Virginia
Staff Sgt. Marcus S. Bawol, 26, from Warren, Michigan.
Staff Sgt. Trevor P. Blaylock, 29, from Lake Orion, Michigan.
Staff Sgt. Liam A. Flynn, 33, from Queens, New York
Staff Sgt. Kerry M. Kemp, 27, from Port Washington, Wisconsin.
Staff Sgt. Andrew C. Seif, 26, from Holland, Michigan.
Mad Duo, Breach-Bang& CLEAR!
Comms Plan
Primary: Subscribe to our newsletter here or get the RSS feed.
Alternate: Join us on Facebook here or check us out on Instagram here.
Contingency: Exercise your inner perv with us on Tumblr here, follow us on Twitter here or connect on Google + here.
Emergency: Activate firefly, deploy green (or brown) star cluster, get your wank sock out of your ruck and stand by 'til we come get you.