Stanley Brings Iconic 10 Qt. Classic Lunchbox Back
Stanley Brings Classic Lunchbox Back
Rejoice at the Return of a Blue Collar Classic
Some of you are old enough to understand how cool this is. Stanley has brought the Classic Lunchbox back.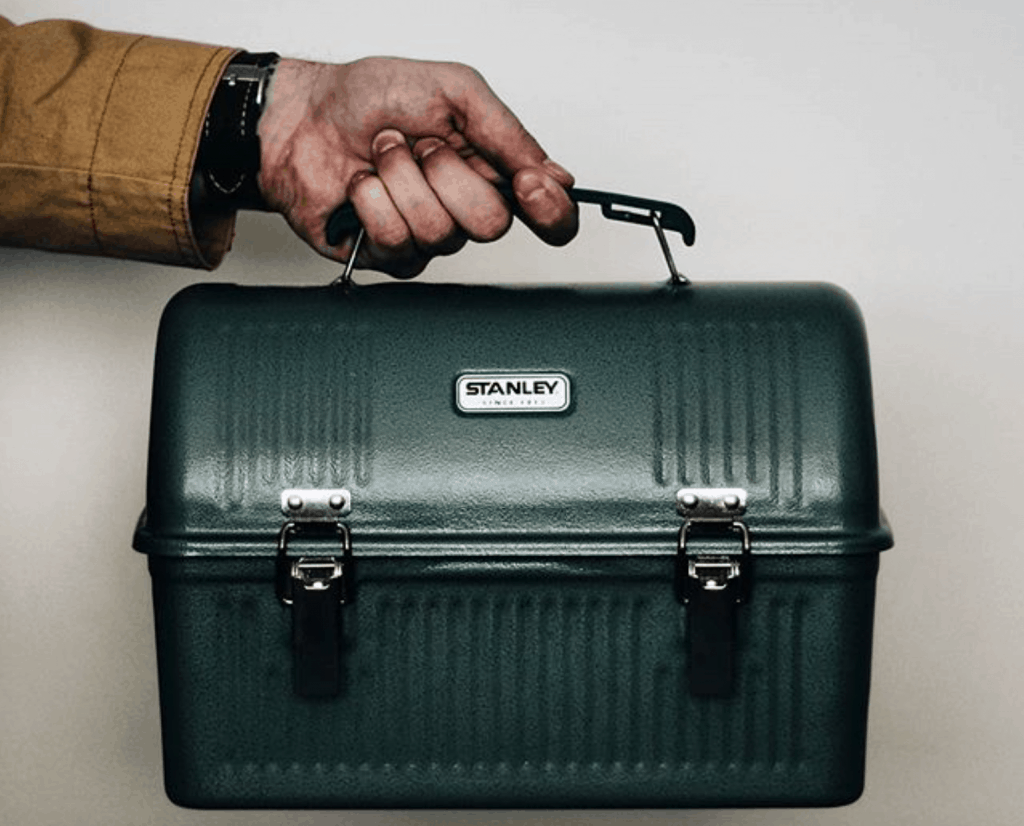 Some of you still work jobs where this is necessary. A few of you will buy one just because your dad or an uncle used one — I'll be in that latter category, though the fact I still have a serviceable 28-year-old Stanley thermos doesn't hurt either.
The Classic ten-quart Lunch Box was discontinued a few years ago, though I'm not sure why. Their marketing material indicates that its return is temporary. Again, I'm not sure why. So if you're interested, best to act now (even if that means a strongly emphasized hint to Household 6 in anticipation of Father's Day).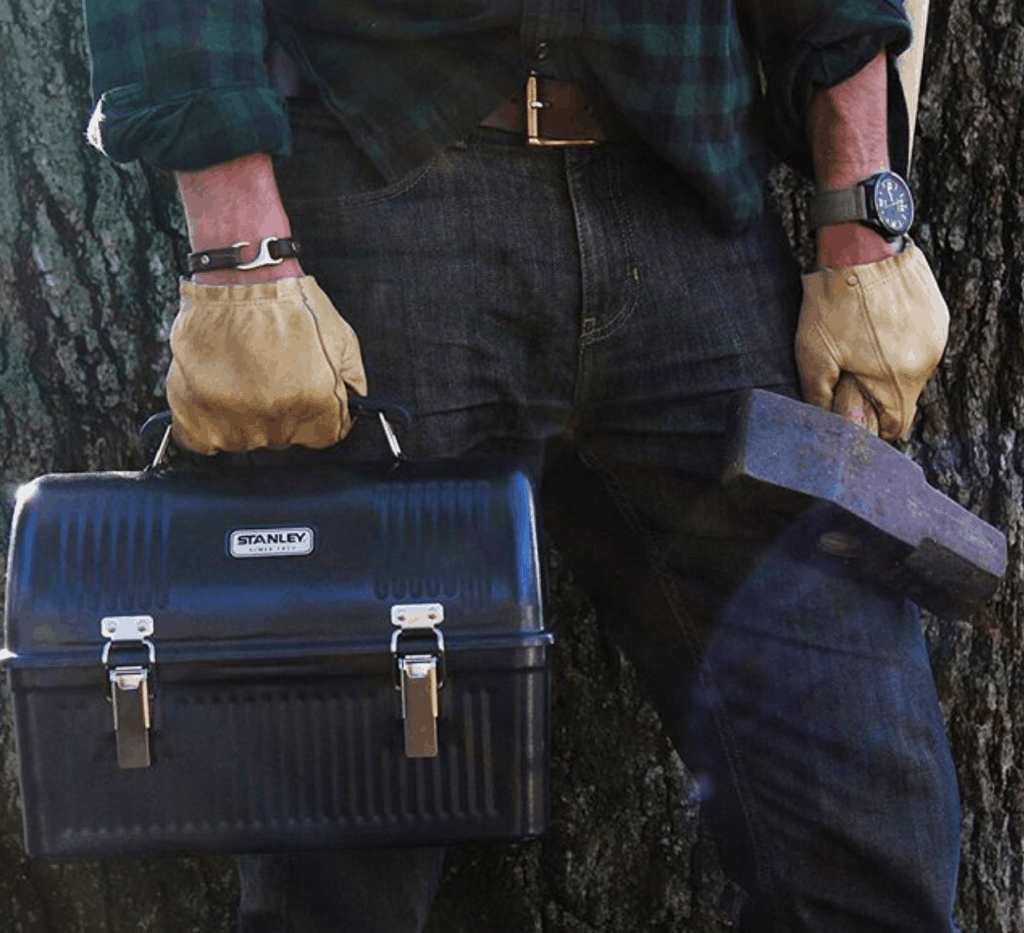 Stanley describes the Lunch Box thusly:
"Classic." I mean, what else can you call a rough and tumble steel lunch box that works just as hard as you do? When people say, "They don't make 'em like they used to," they sure as hell aren't talking about this bad boy. With a timeless, durable design and metal bracket able to hold a full Stanley Vacuum Bottle or Mug, you got a stone cold classic on your hands.
I can't argue with that perspective, but I haven't actually used one of these. So let's be clear — this isn't a review. We're just keeping you up to speed.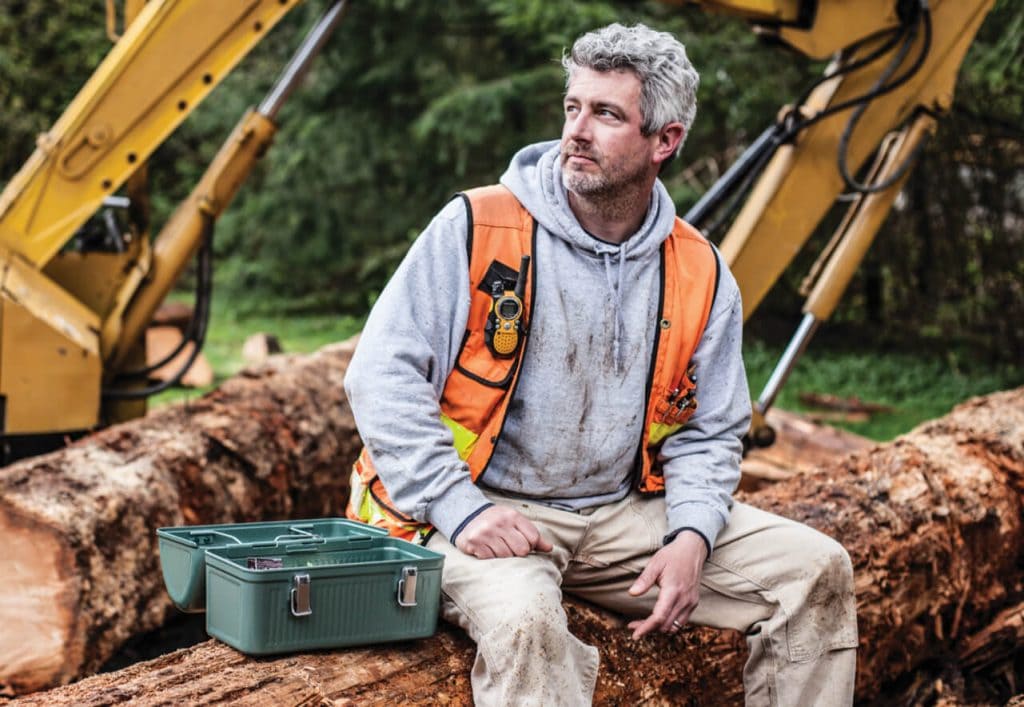 Here are the specs they provide:
SPECS:

Weight: 3.70

Dimensions: 12.99L x 6.50W x 10.00H in

DETAILS:

· Large capacity lunch box

· 0.6mm SPCD Steel

· Sturdy latches + hinges

· Domed top + metal bracket keeps Stanley vacuum bottle or mug nested in lid (*not included)

LIFETIME WARRANTY:

We lead the industry, creating solutions that make life better. We continue to create legendary technology to serve the all-day food and beverage needs.

Our products do what we say they do or we replace them. We guarantee it.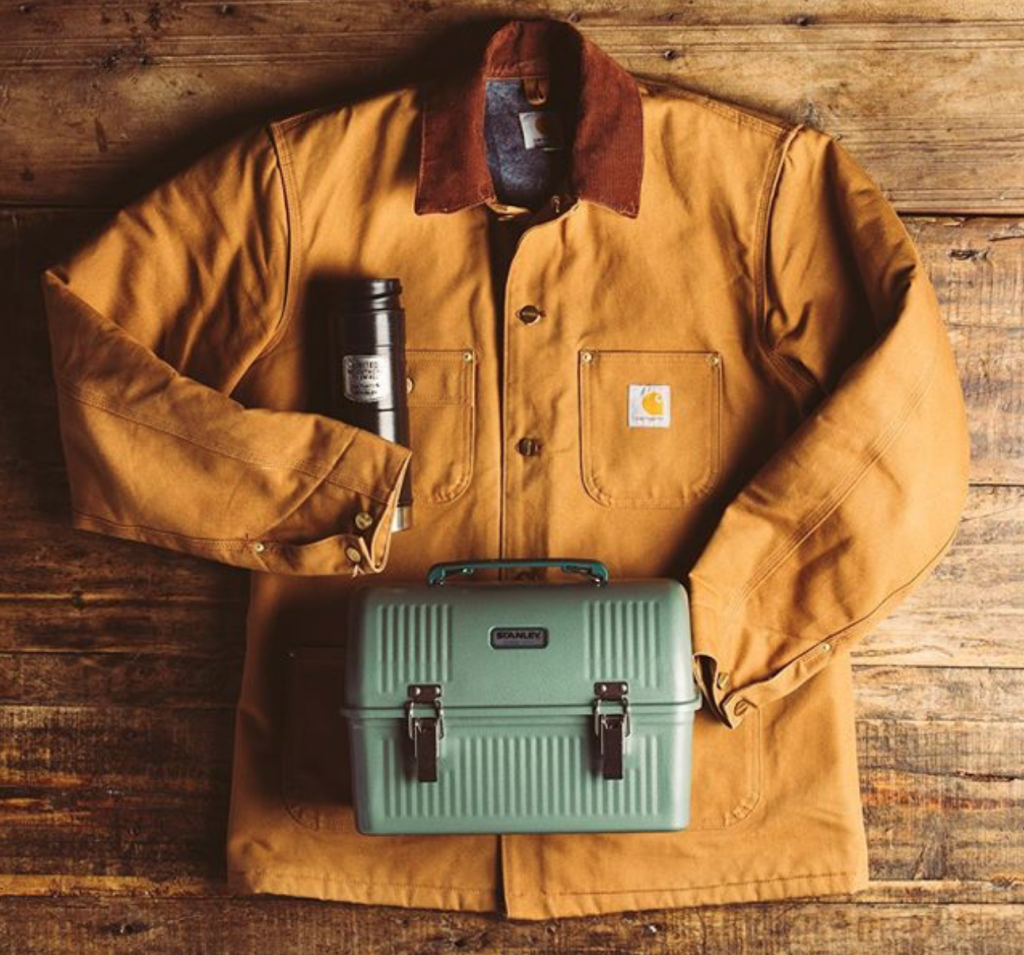 Get one in Hammertone Green or Hammertone Navy here on the Stanley website. Be forewarned though, their site is a little grabasstic. It's well put together and has some interesting features, but it jumps around some whether you want to navigate or not. Maybe it's a little too sensitive, could be my browser, or maybe it's just my technology curse kicking in; I dunno. Regardless, it shouldn't deter you from checking things out.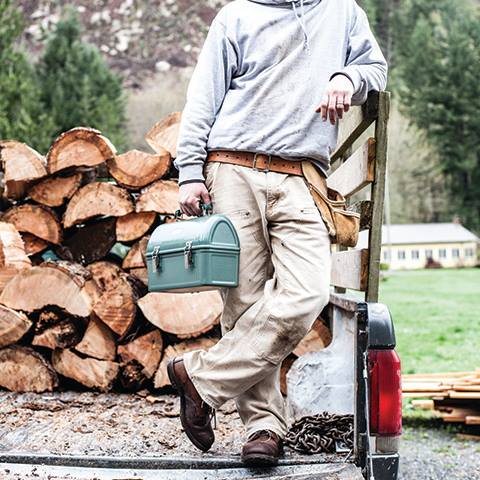 Stanley is on Facebook at /StanleyBrand/. You can connect with 'em on the 'Gram too, @Stanley_Brand. They've got a pretty kewl YouTube channel going too. You can subscribe to that here.
Is reading Breach-Bang-Clear worth at least $1 month to you? That's not even a lapdance! Consider backing us!
What is Patreon? It's a crowdfunding platform. Breach-Bang-Clear readers pledge from $1 to $50 a month to "House Morningwood" (our Game of Thrones house, complete with sigil!), to help us with expenses. We, in turn, give our supporters unique content, membership to a closed discussion group, and access to the "Morningwood Bazaar", which is basically helluva lot of unique discount codes (up to 60%) to numerous manufacturers and retailers. "Bend the knee" to House Morningwood and help us cover costs. Rise Before Dawn! 
If you wish to cite, syndicate, or curate our material, or if you're wondering about our please be so kind as to read our Terms, Conditions, and Disclosures.
Take heed! We have advertisers, sponsors, and affiliate relationships with some of the companies you will be reading about (particularly, but not limited to, archival posts). If you purchase one of those items, we will get a small commission from the sale at no additional cost to you. A lot of work goes into Breach-Bang-Clear; by making your purchase through one of our portals you'll be supporting our work. This will help us buy beer, bullets, and barbecue, and we won't have to put pop-up ads and other such stupid shit into our articles to pay our expenses.