Instant Butter Chicken | Outdoor Gourmet Company
I wanted to try out a variety of instant meals, in a more controlled environment before risking them on an expedition. I find that there can be all kinds of hidden or unknown complications with gear, and one thing I don't want to take chances with in the field is my food.
I selected a couple of different brands on offer, (two I picked up in my walk-in of Kathmandu's store) and wanted to give them all a go, and report how they went.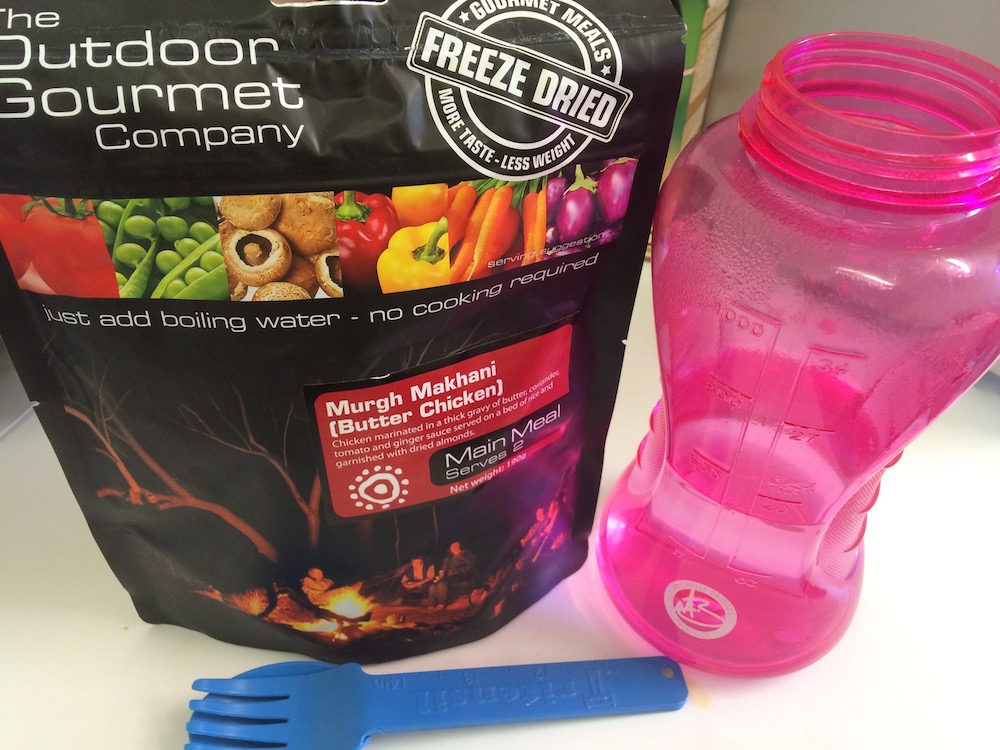 First up on my list of meals was the Murgh Makhani (Butter Chicken) from New Zealand based Outdoor Gourmet Company.
Billed as "chicken marinated in a thick gravy of butter, coriander, tomato and ginger sauce served on a bed of rice and garnished with dried almonds". The 345g (12oz) meal sachet is designed to be a 2 serving meal.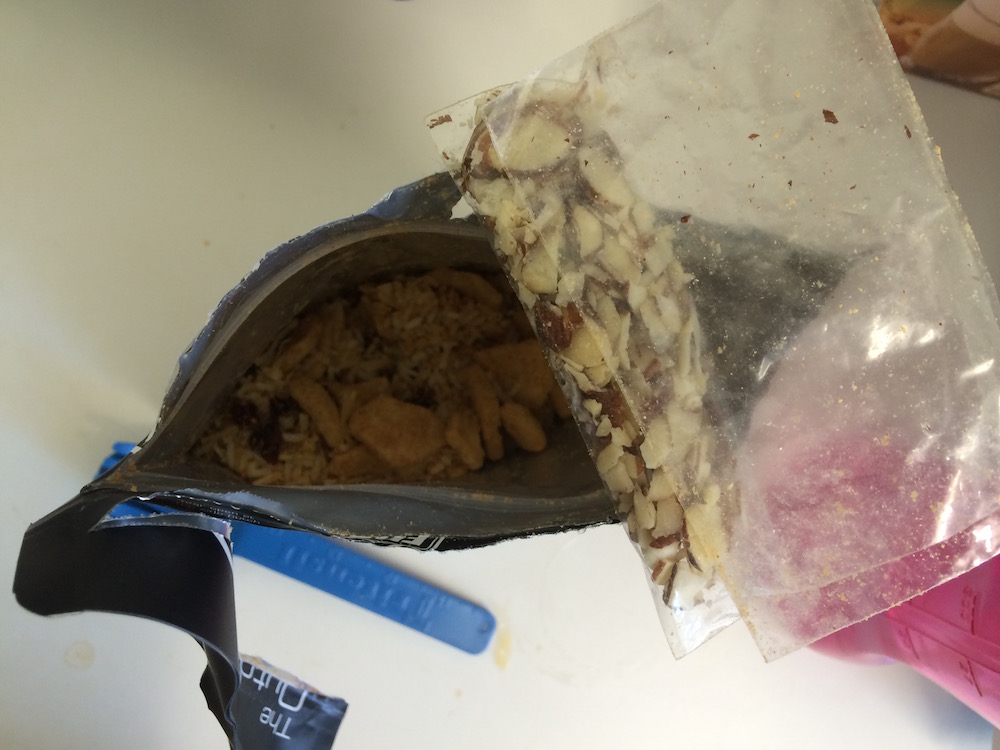 The meal comes with an internal sachet of the toasted almond components, but the main contents are loose in the bottom of the retort.
To cook it, you just tear open the top section of the pouch, pull out the almond sachet and add 200mL (7fl oz) boiling water and stir. Closing the ziplock to seal in the heat, you only wait for 10 minutes before you can enjoy your reconstituted outdoor gourmet meal. Sprinkle the almonds over the top, and re-stir, for maximum effect, and you have a delicious meal at hand.
Outdoor Gourmet Company meals are easy to make: tear open the pouch, add boiling water and stir. Close the ziplock to seal in the heat. Wait for 10 minutes before you enjoy your outdoor gourmet meal.
I squeezed all the air out of mine, so I could massage the retort to really get the water all around to the corners and ensure I had a really good re-hydration because I've had problems with some freeze-dried meals before. I was pleasantly surprised to see some substantial lumps of "chicken" in the mix when I opened it, and it certainly smelled good.
The rice reconstituted nicely, and the processed chicken still had a meaty chew-feel, which was good. The tasted almonds made it though, those crunches really added to the experience. 
The gravy was delicious and was neither too thick, nor too runny, and there was just enough salt and spice to make it a really rich and savory meal.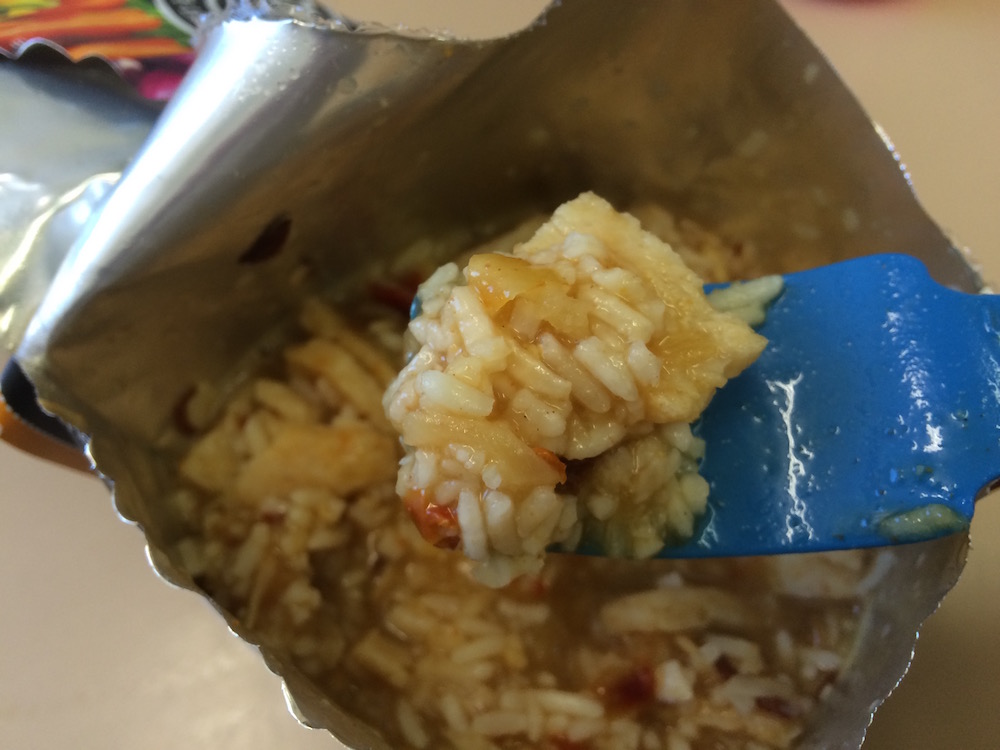 There is a second set of "tear here" notches about half way down the retort, which I used to give myself a more bowl-like serving, but it's important to note that if left whole, the entire container can be used as its own trash-bag, with any torn strips, or the almond bag stored neatly inside, along with any other trash you had, and rolled up, zip-locked shut and shoved into a pack. Leave no trace!
The retorts were slope-sided to ensure I could scoop every last morsel out, no wastage here, which I really appreciated.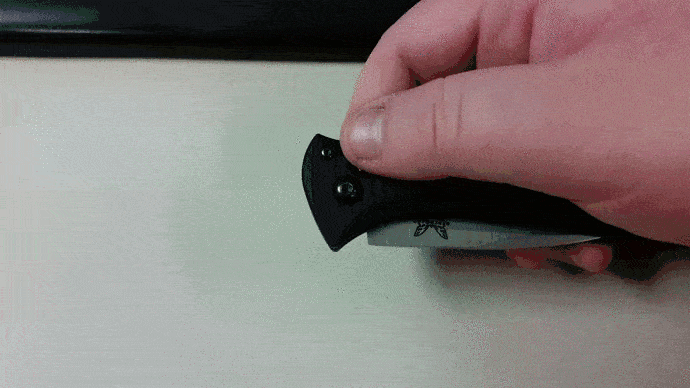 It's also good to note that the entire meal constitutes 3520kJ or 840cal, making it not only tasty but quite energy dense as well. Compare that to the 8400kJ of the adult Reference Daily Intake, so it's about 40% of average recommended kJ intake.   The whole of the Outdoor Gourmet Company's range is certified to 3 years "best before" but go on to say that all items remain safe to eat well beyond that if stored appropriately and intact.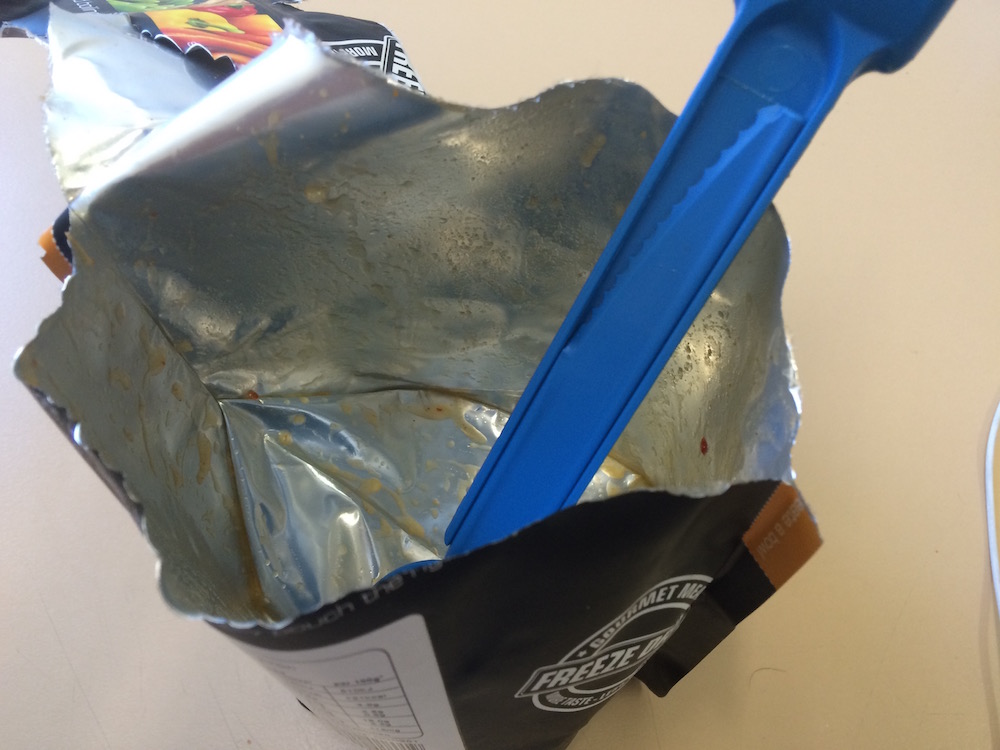 Certainly looking like a success as far as a camping-food trail. I found out afterward that there was red-bell pepper, which I am mildly allergic to, in it, which may have accounted for the quick trip to the bathroom I needed later that day, but nothing drastic, I'll just need to check the ingredients more carefully. Can't be doing that when tracking in the wilderness, or in the bunker. Lesson learned.
What's your favorite meal to pack?
---
---
Declare for Morning Wood!
Come, stroll the awe-inspiring aisles of the Morningwood Bazaar.  Earn the right to wear our sigil and speak our words.
If you wish to cite, syndicate, or curate our material, or if you're wondering about our please be so kind as to read our Terms, Conditions, and Disclosures.
Take heed! We have advertisers, sponsors, and affiliate relationships with some of the companies you will be reading about (particularly, but not limited to, archival posts). If you purchase one of those items, we will get a small commission from the sale at no additional cost to you. A lot of work goes into Breach-Bang-Clear; by making your purchase through one of our portals you'll be supporting our work. This will help us buy beer, bullets, and barbecue, and we won't have to put pop-up ads and other such stupid shit into our articles to pay our expenses.