MDT Releases LSS XL and 10 Round AICS Short Action Mag
MDT Releases LSS XL and 10 Round AICS Short Action Mag
MDT, a Canadian firearms parts manufacturer specializing in bolt action accessories, have a couple new products out now, and we expect to see some more closer to SHOT Show.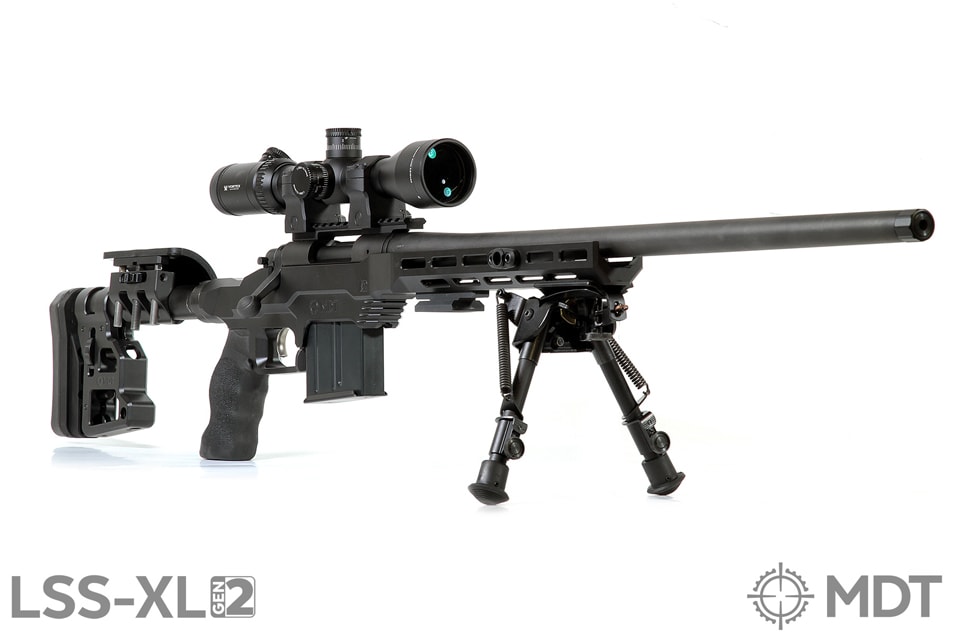 The LSS XL Gen 2 takes a bit of the old LSS model and combines it with some of the styling of the ESS that they released at the last SHOT Show. The LSS XL allows for standard AR-15 stocks to be utilized or you can check out one of the highly adjustable ones MDT makes. The XL is a slightly longer version of the normal LSS and allows your rifle to now take detachable AICS compatible magazines. (we own a lot of the magazines; they work great and are very affordable)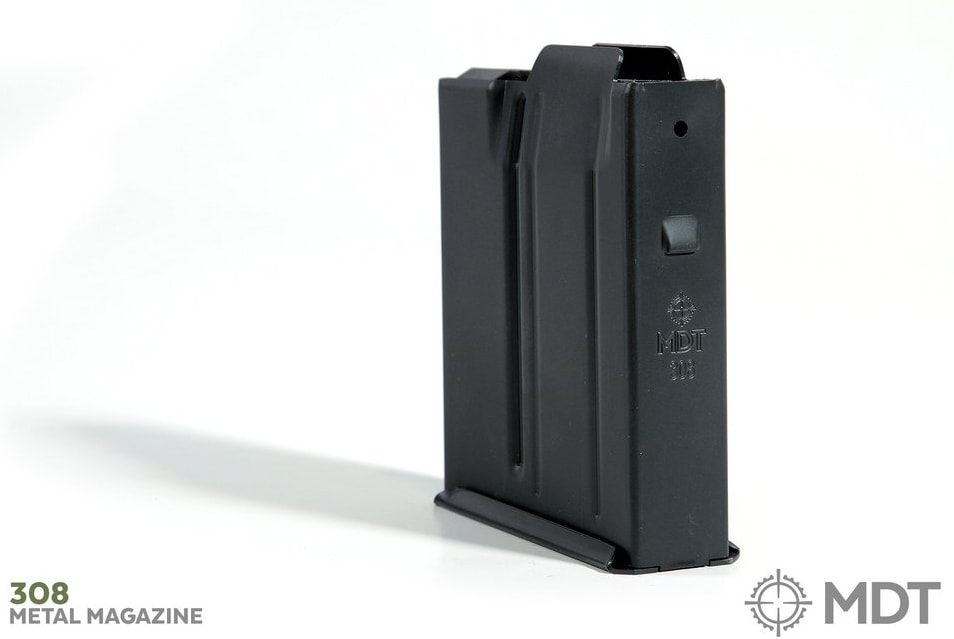 Speaking of magazines, they recently introduced their new 10 Round Metal Short Action Magazines that are able to use .308 or 6.5 Creedmore. These new AICS compatible magazines are actually 3/4″ shorter then a standard 10 round AICS magazine.
MDT ships from both Canada and the States, depending on where your shopping from. Prices should show up in the currency of the respective country when you go to the website.
Sorry.
RH
---
---
If you wish to share or repost, please so kind as to follow our terms and conditions.
Mad Duo, Breach-Bang& CLEAR!
Comms Plan
Primary: Subscribe to the Breach-Bang-Clear newsletter here; you can also support us on Patreon and find us on Pinterest.
Alternate: Join us on Facebook here or check us out on Instagram here.
Contingency: Exercise your inner perv with us on Tumblr here, follow us on Twitter here or connect on Google + here.
Emergency: Activate firefly, deploy green (or brown) star cluster, get your wank sock out of your ruck and stand by 'til we come get you.
T&C: All original material published by Breach-Bang-Clear is the copywritten property of Breach-Bang-Clear, Inc. If you wish to repost, republish, or otherwise share our content, feel free to reproduce an extract of up to 225 words and one complete, unaltered image, preceded by attribution crediting the source and author's name, to include a link to the Breach-Bang-Clear home page, with a link back to the full article on our website, BreachBangClear.com. You do not require our permission to do this. Please do not reproduce our content in its entirety without contacting us first. We do allow full syndication on a case by case basis (credited, and posted with a canonical link, as is common practice and in good form) but only when mutually agreed upon beforehand. If you wish to reproduce a complete article, please contact us for permission to publish first.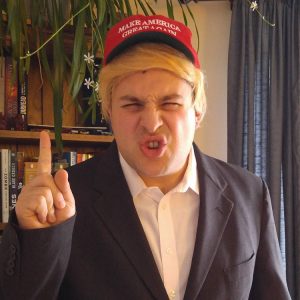 Aboot the Author: What can we say aboot Ryan Houtekamer? Well, he was a cannon cocker in the Army for a while, then moved on to some sort of metal-bending aircraft structural engineering type billet in the Canadian Air Force. He's a keen outdoorsman, spelunker, and fisherman who loves to tinker with all the things. Houtekamer is Breach-Bang-Clear's northernmost Minion; he actually lives where it costs us extra to ship stuff to 'cuz if has to go by dogsled part of the way.
True story.
Houtekamer actually enjoys cold weather, and revels in bombogenesis. Come to think of it, he'd fill a pretty good supporting role in a Jack London story. You can follow him on Instagram, @2centtac if you like (his tag is not, as you might expect, @Rhinopithecus bieti Canadius giganticus); there you will discover that he's not just gear-curious, he's a nerd too.
Grunts: bombogenesis.