You read that right. A magazine mounted bayonet. Your final unfulfilled tactical need has been met. You can use this when you're fully jocked up in body armor and LBE or Ukrainian riot gear. You can use this if you're trench fighting on the Western Front. You can use this if you're awakened from a dead sleep by some asshole breaking into your home (assuming you have loadbearing pajamas).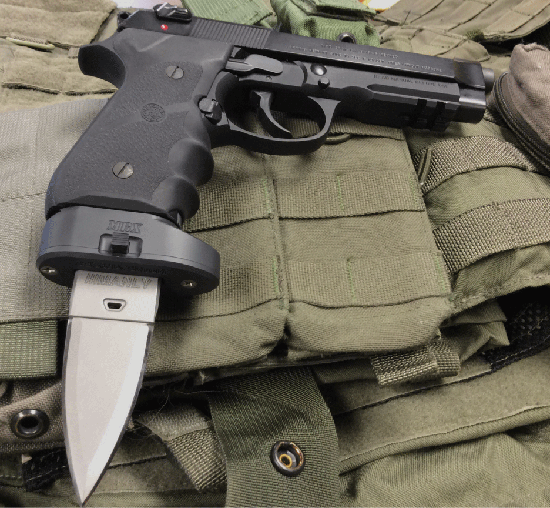 Fact is, you can use this to fight anywhere, anytime. Especially if you have your own soundtrack and a small band following you around to play it.
The Magazine Base Interchange System (MBX) from Manly Innovations (we love the name, no bullshit) is a modular accessory you put on your pistol magazine so you can mount a knife (we'll call it a mag-bayonet). It will apparently also soon have a Pic Rail attachment if it doesn't already. You can even purchase a safe training blade with which to practice (unload the weapon and ensure it's clear first – we don't need an ND while you're training to battle Árpád's Magyar hordes). It's a magazine base coupling system that replaces the one you already have (so, too bad if you're rocking something cool from Bastion). Right now the only attachment they offer is the Manly Bayonet, but presumably at some point there will be others.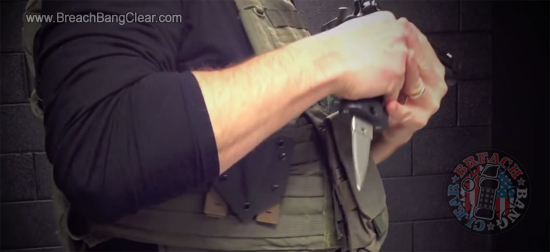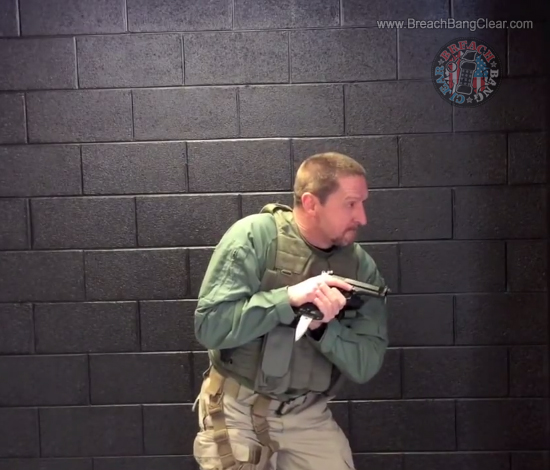 The intent is apparently to allow you to deploy a "last ditch" tool for combat (like the afore-mentioned bayonet). The Manly Bayonet scabbard is mounted to your gear via whatever MOLLE/PALS compatible device you prefer. When you're ready to fight with it, you drive the MBX (which has a spring assist) down on top of the bayonet's exposed top. The MBX engages the bayonet and brings it back up with the weapon as you either come back to "ready gun" or just start punching holes in the bad guy.
When seconds means lives, do you really want to compromise controlof your sidearm to reach for a knife?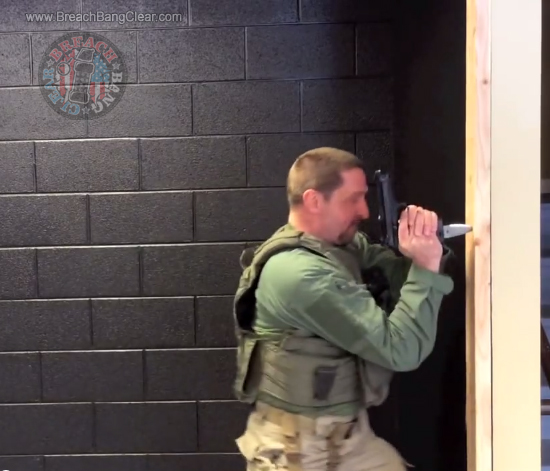 You can get them for M9/92F, 9mm and .40 caliber Glocks and "all single stack 1911s". The MBX (which is actually pretty clever, though we're not sure we'd ever have any use for the bayonet outside a SyFy movie) is machined from anodized 7075-T6 aircraft aluminum. The bayonet itself is machined from CPM 3V blade steel with a PDV surface treatment.
The Mad Duo says – careful with this or you'll cut yourself accidentally. We can't envision anyone taking the bayonet seriously, but the MDX itself is cleverly designed. Not sure what we'd use it for, but we give them kudos for a good design. Regardless of its apparent basement-doorkicker appeal, we here at Breach-Bang-Clear applaud the entrepreneurial spirit. If you want to know more, or want to buy one of these (presumably for someone who often orders pizza in the basement), go check them out here: http://www.manlyinnovations.com/. They are also on Facebook here.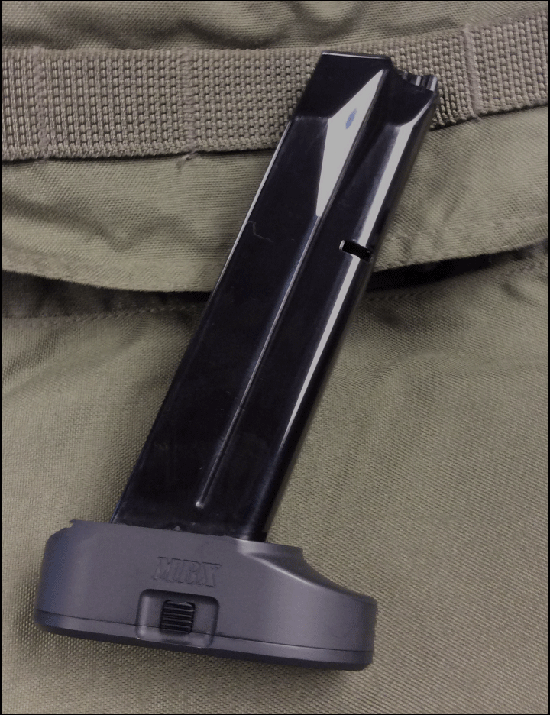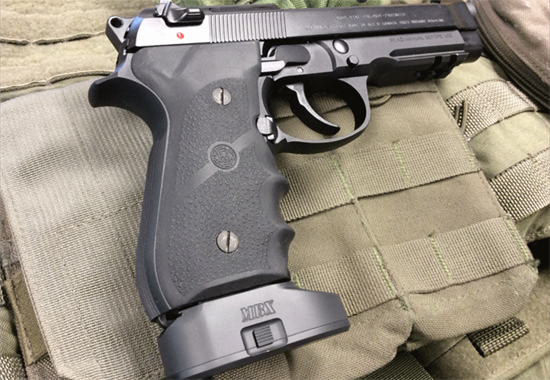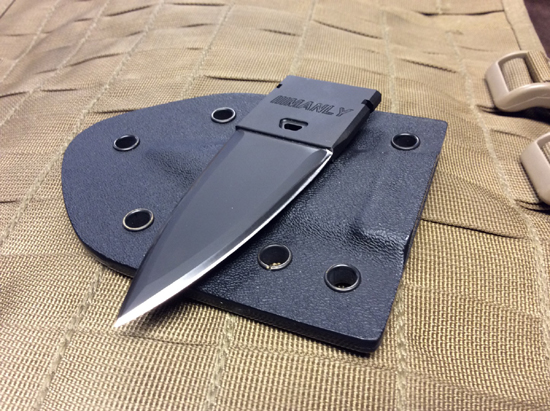 Mad Duo, Breach-Bang & CLEAR!