A bucket of balls & backbone like a boss- Maj. Coventry, Rhodesian SAS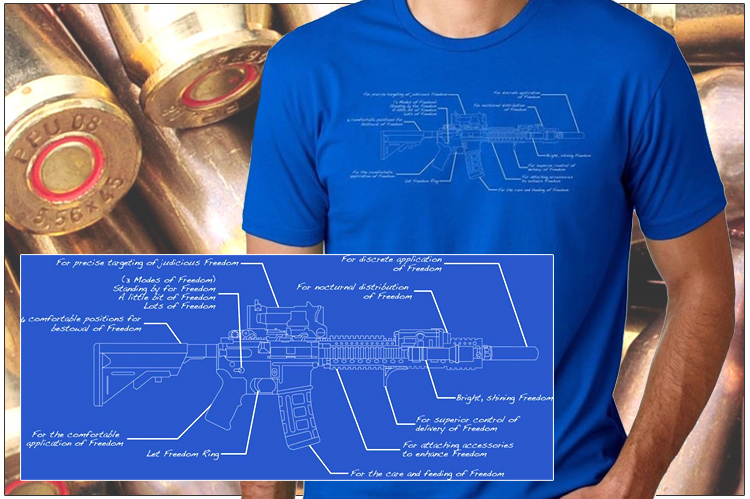 This is Edgar Walter Dudley Coventry.
At the time he was Officer Commanding (that's how they put it; we would say Commanding Officer), D Company Rhodesian Volunteer Battalion. He received his commission as a Lieutenant in 1938 and volunteered for duty in Finland, where he fought during the Talvisota or Winter War (if you don't know anything about it and you're interested in military history, read up on it – Frozen Hell is a great book). Afterward he joined 5 Cdo (5 Commando) and the Allied Command "Special Raiding Forces Middle East" from 1944-45. (There were 17 Commandos – as in a type of unit – deployed by Great Britan during WWII, fighting across every theater; Raiding Forces ME was established in OCT '43 and was composed of Commandos, Special Boat Service, the Greek Sacred Squadron, the Long Range Desert Group, other specialized groups the Raiding Support Regiment.
The Rhodesians waged a campaign of extreme military professionalism that will deserve a place in the world's Staff College courses for many years to come.

John Keegan
In 1946 he transferred to the Parachute Regiment and went on to serve in the Independent Parachute Squadron and ultimately C Squadron (Rhodesian) SAS. During the Malayan Emergency at the age of 41 he was awarded Mention in Despatches (MID), 1956. The MID is a commendation for meritorious service or gallantry. He went on to serve in the RLI (Rhodesian Light Infantry) and commanded C Squadron Rhodesian SAS in 1963 and went on to serve in the Rhodesian Central Intelligence Organisation in 1970. He was wounded in action several times in Rhodesia and then again as a Lieutenant Colonel commanding the Zimbabwe SAS.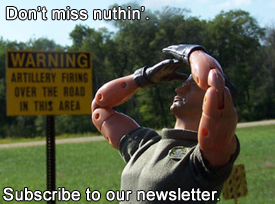 During one coombat operation Maj. Dudley Coventry, then 72 years of age, jumped with the Zimbabe Parachute Battalion in Mozambique armed with only a walking stick and a Browning semi-automatic pistol.
Bucket of balls and backbone. Maj. Coventry was a warrior.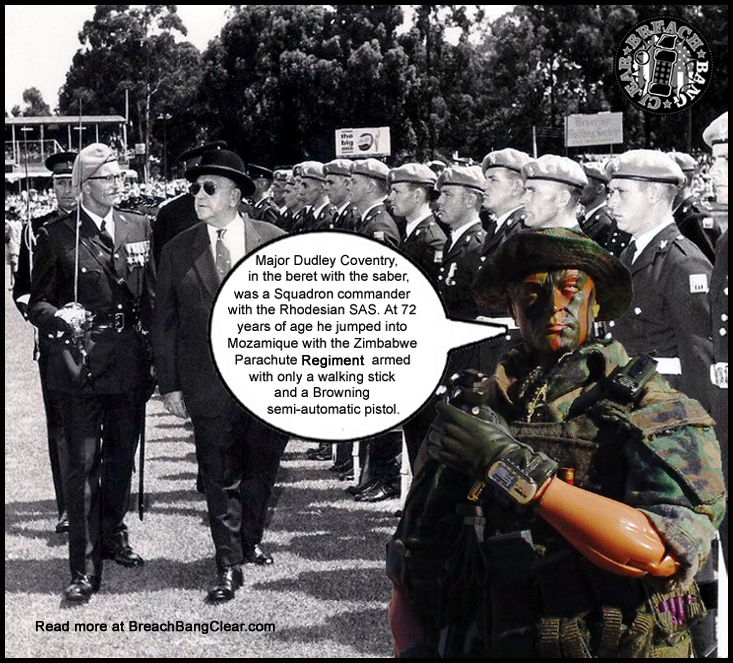 Comms Plan
Primary: Subscribe to our newsletter here or get the RSS feed.
Alternate: Join us on Facebook here or check us out on Instagram here.
Contingency: Exercise your inner perv with us on Tumblr here, follow us on Twitter here or connect on Google + here.
Emergency: Activate firefly, deploy green (or brown) star cluster, get your wank sock out of your ruck and stand by 'til we come get you.
Swinging Dick Approved.