The Archon Type B – No Longer the Arsenal Type B
Arsenal Firearms USA rebranding as Archon Firearms
News Desk
Las Vegas firearms manufacture Arsenal Firearms USA is now Archon Firearms.  The company is rebranding to avoid a possible trademark dispute, which would be a huge (and potentially expensive) pain in the ass. The pistol formerly designated Stryk B will now be called the Archon Firearms Type B (Ἄρχων if you're along the western coast of the Aegean).
Archon advises the striker-fired handgun, which debuted at SHOT Show 2017, is in the process of final field evaluation with a "…select group of firearms trainers and competitors," and that feedback from those evaluators has been unanimously positive.
Says Archon Firearms CEO Adrian Chavez,
"Although we are confident in our legal right to the previous name, we've chosen to rebrand to avoid a potentially lengthy delay in the launch of our Type B pistol. Unfortunately, the rename does require manufacturing new slides with updated markings, as well as the reissue of an ATF-required marking variance, so some delay is inevitable and we now expect to launch in late Spring." 
Adrian Chavez is no relation to the dead Venezuelan dictator or the Lincoln County Regulator played by Lou Diamond Phillips. As far as we know.
Archon Firearms acknowledges the frustration felt by some of its customers, many of whom pre-ordered the weapon. Says Chavez,
"We apologize for the frustration this may cause some of the tens of thousands of customers who have placed preorders through their dealers. We wouldn't exist without their patronage and we are doing everything we can to expedite the process. Type B samples have been in final field validation for a month now with a select group of firearms trainers and competitors, and based on their unanimously positive feedback, we are confident the wait will be worth the inconvenience."
Note: the Archon Type B is not the Type B pistol developed by Lt. Gen. Kijiro Nambu back in the 19th century, nor is it an 8mm cartridge. This is entirely different (and far fucking easier for a round-eye to spell than 南部拳銃  too).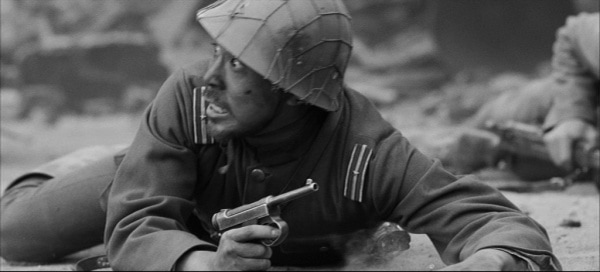 About the Archon Type B as the manufacturer describes it:
Developed in Italy, manufactured in the European Union, and designed specifically to fulfill the preferences and highest expectations of the U.S. market, the Type B represents a new class of compact, polymer grip, striker-fired handgun, and features an extremely low bore axis and unique recoil-reducing mechanical design boasting improved accuracy over conventional pistols. A number of features preferred by American shooters–which would typically require expensive customization–have been integrated into the Type B's design.
You can learn more at their website, http://www.archonfirearms.com/, once there's something there. It appears they'll be at SHOT Show 2018, Booth #3019.
Happily, the Arsenal Firearms website remains active, so check out the Stryk B right here.
---
---
This article was lovingly prepared for you by the Breach-Bang-Clear News Team.
If you wish to share or repost, please so kind as to follow our terms and conditions.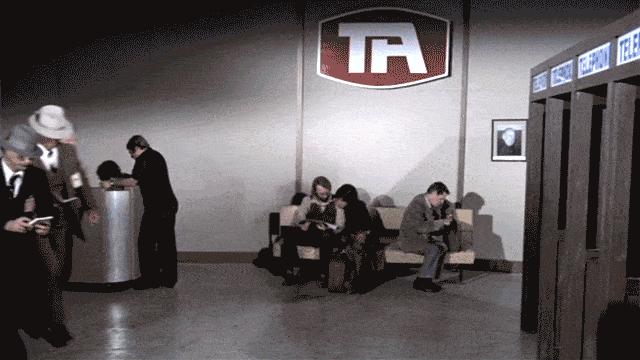 Mad Duo, Breach-Bang& CLEAR!
Comms Plan
Primary: Subscribe to the Breach-Bang-Clear newsletter here; you can also support us on Patreon and find us on Pinterest.
Alternate: Join us on Facebook here or check us out on Instagram here.
Contingency: Exercise your inner perv with us on Tumblr here, follow us on Twitter here or connect on Google + here.
Emergency: Activate firefly, deploy green (or brown) star cluster, get your wank sock out of your ruck and stand by 'til we come get you.
T&C: All original material published by Breach-Bang-Clear is the copywritten property of Breach-Bang-Clear, Inc. If you wish to repost, republish, or otherwise share our content, feel free to reproduce an extract of up to 225 words and one complete, unaltered image, preceded by attribution crediting the source and author's name, to include a link to the Breach-Bang-Clear home page, with a link back to the full article on our website, BreachBangClear.com. You do not require our permission to do this. Please do not reproduce our content in its entirety without contacting us first. We do allow full syndication on a case by case basis (credited, and posted with a canonical link, as is common practice and in good form) but only when mutually agreed upon beforehand. If you wish to reproduce a complete article, please contact us for permission to publish first.