5.11's "Double Duty Responder" Knife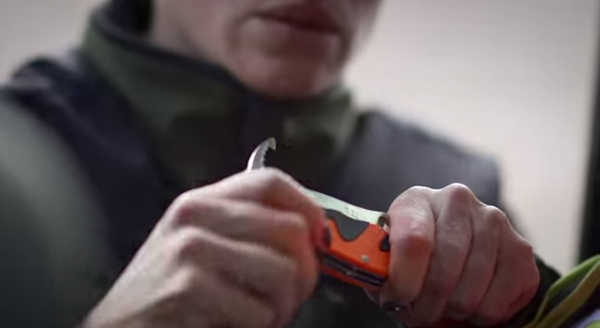 Check out the new commercial from 5.11 Tactical (their first, actually). We're not sure how many moms would be driving around dressed head to toe in 5.11 gear, but we can't blame them for the product placement.
Look – we didn't even make a MILF joke, and you know we wanted to.
The tool you see in the commercial is their "Double Duty Responder" knife, which retails for $84.99 here. It may be a little heavy for some people's tastes as an EDC knife, but like all knives that's going to be a matter of individual preference. We like the fact that it's orange 'cuz we lose shit all the time but we fully expect a few naysayers to decry the thing just for the color because, hey, if it's not black it's not tactical right?
Anyway if you're looking for something that can go through windows and carve through seatbelts like a hippie through granola, this might just be the thing for you.