Freedom Munitions at SHOT Show 2016
SHOT Update — Freedom Munitions. Freedom Munitions has grown from 50 employees about 3 years ago to 500 today. They are without a doubt going places (maybe next year to the AVNs, with us? Who knows?) They build bullets of every conceivable breed (including new and remanufactured), are collaborating with people like Seekins Precision and EraThr3 and have become the largest direct to consumer ammunition manufacturer in the United States. True story. Plus, they have the great name evar. MOAR FREEDOM PLEASE. And now, Big Joe Neuroth. We apologize again for all the attention he gives to the AVNs. If we didn't know better, we'd swear he'd have rather been there than SHOT.  Mad Duo
Photography by SEEING RED's Taylor Lange.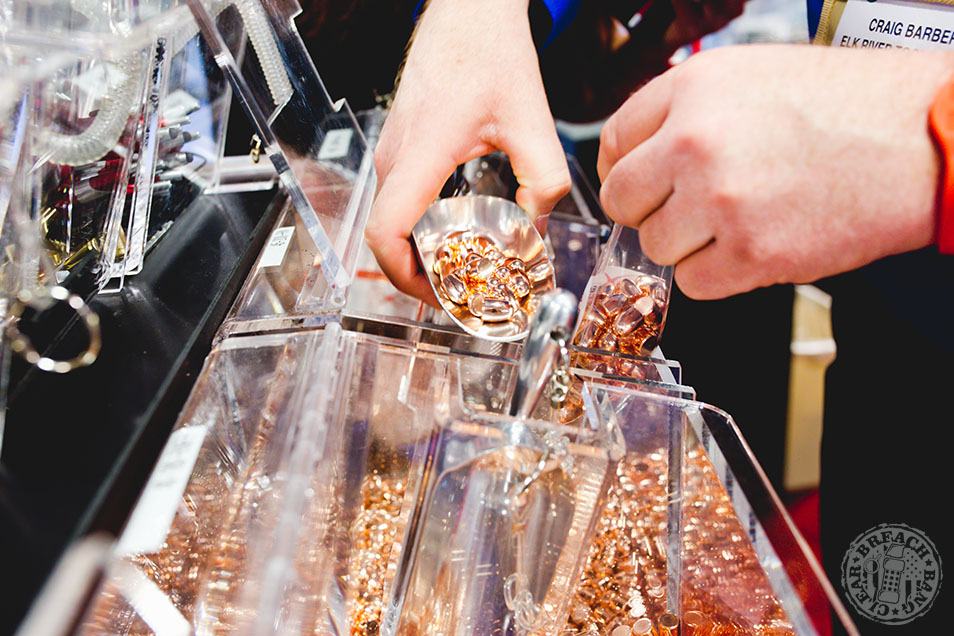 Although the corridors and booths of SHOT seem endless, it is in fact possible to navigate them, so I was able to stop by the Freedom Munitions Booth to see what was new. Looks like they have more than a few pretty cool products that may interest a lot of you – I'll give you a quick rundown and we'll chase down additional details in the coming weeks.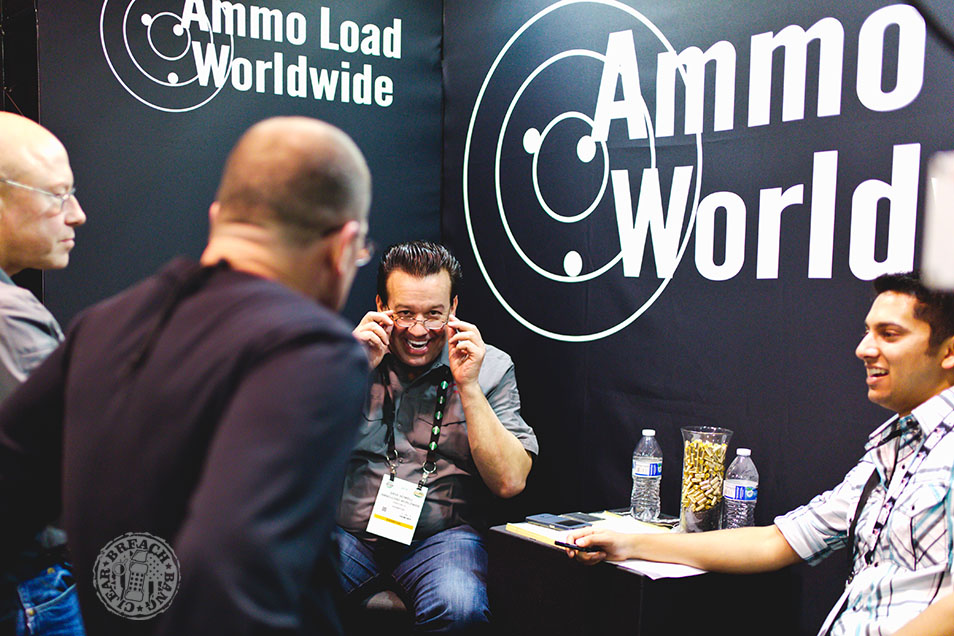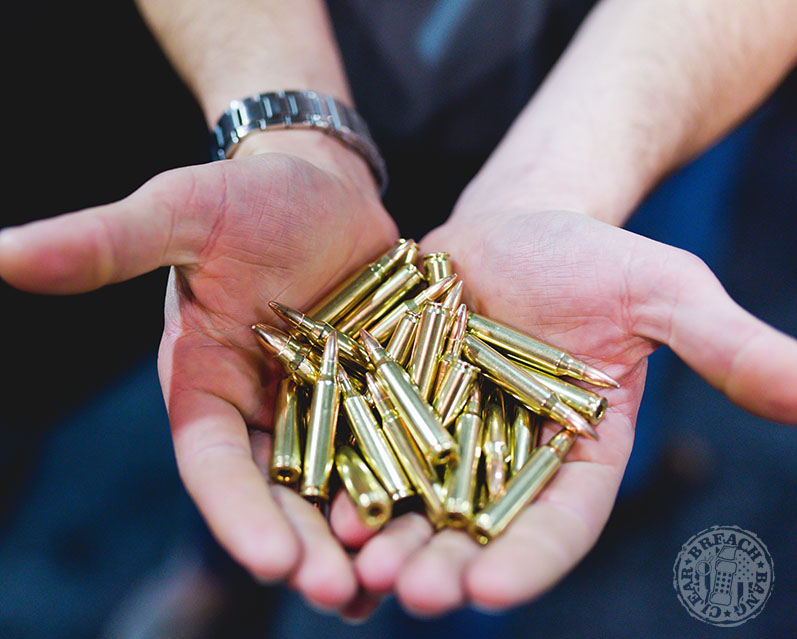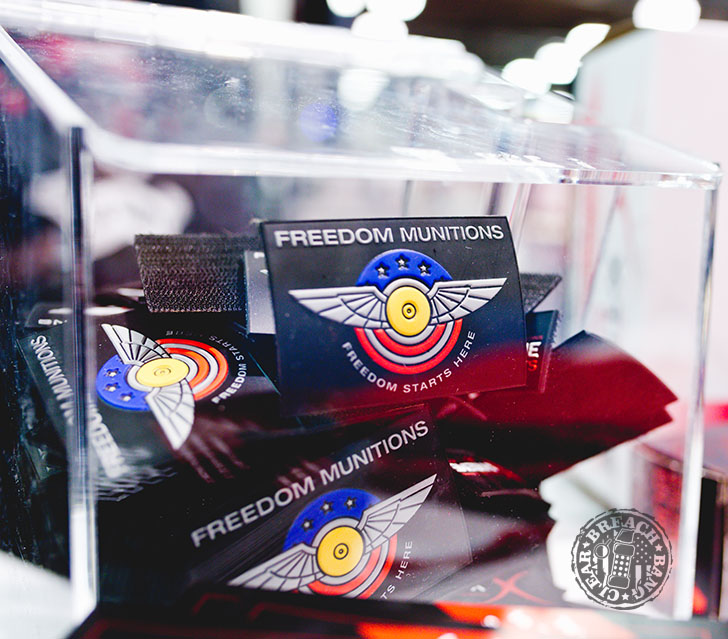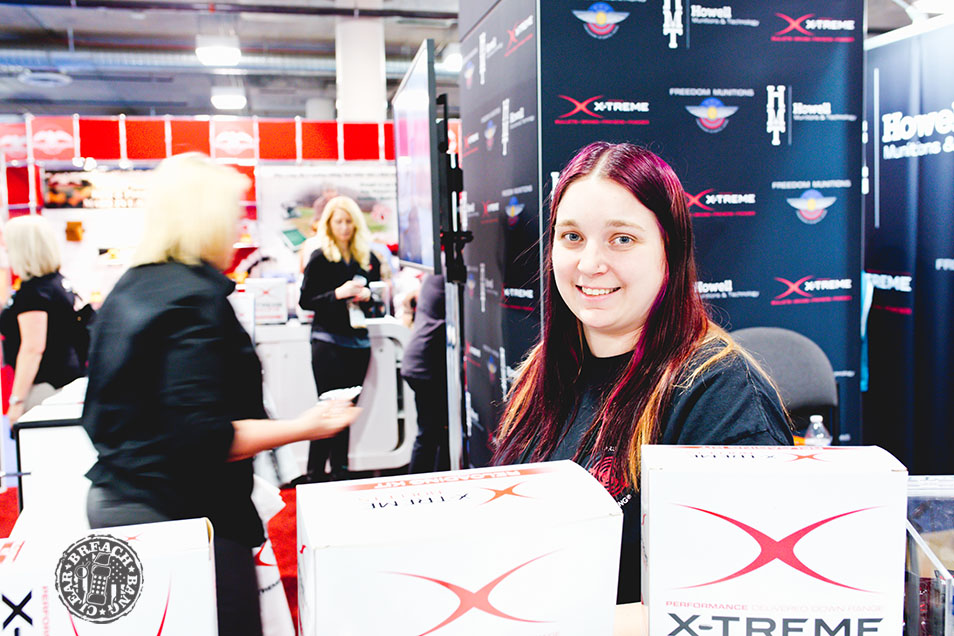 The first kewl thing they have going on is the new American Steel line they are introducing. America Steel sounds like a porn star name or an all-metal dildo product line, but it's not. The line was designed for range use by economical shooters. American Steel has a brass coated steel case. The case is then loaded with the same powder, bullets, and primers that all other Freedom Munitions products use.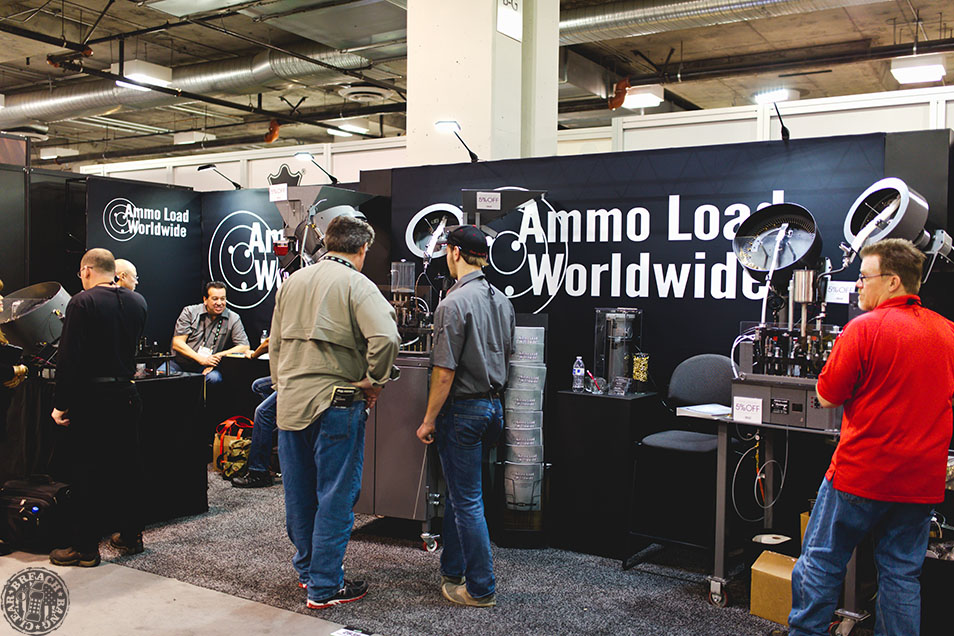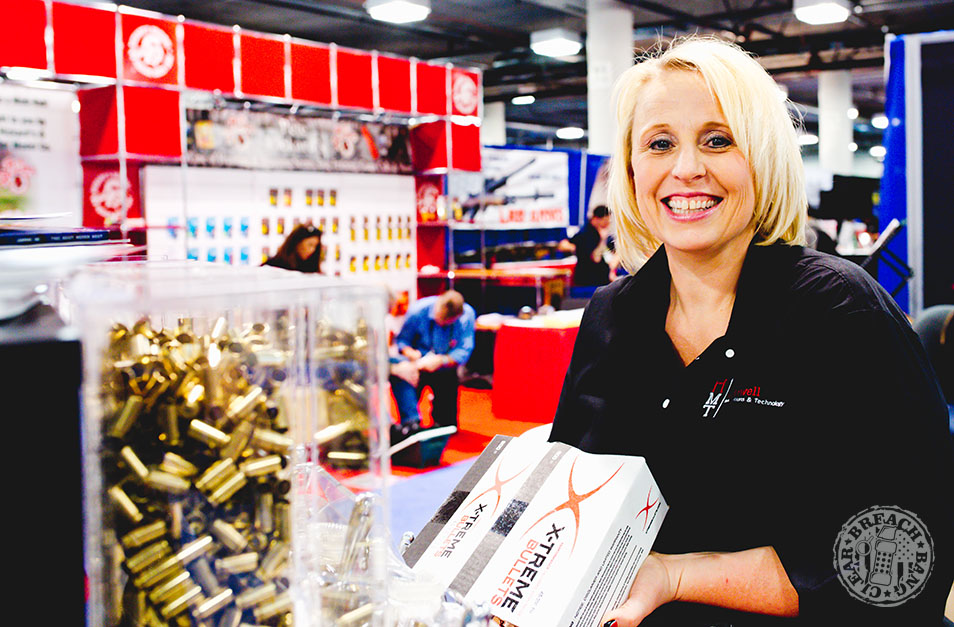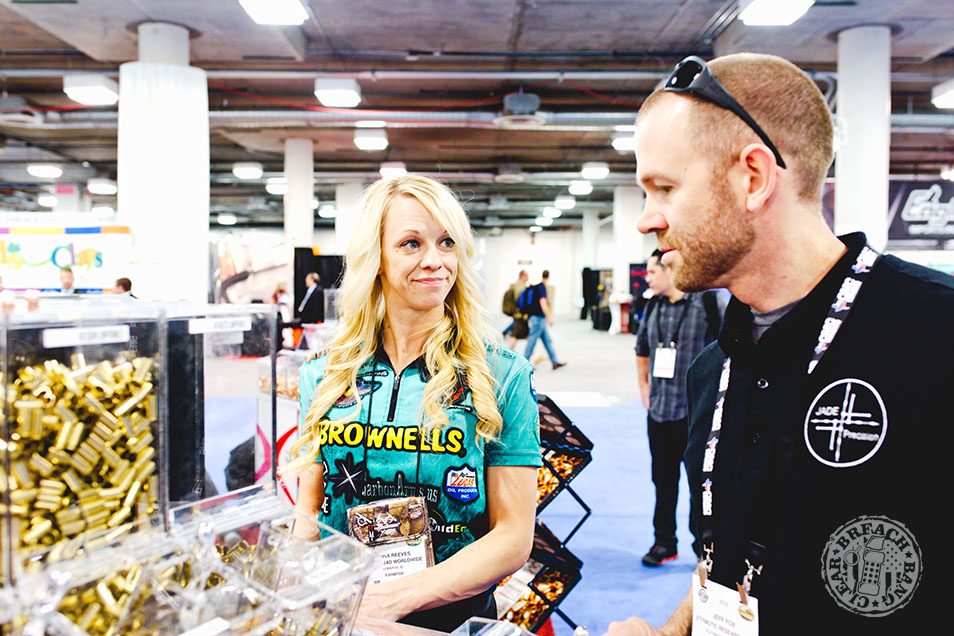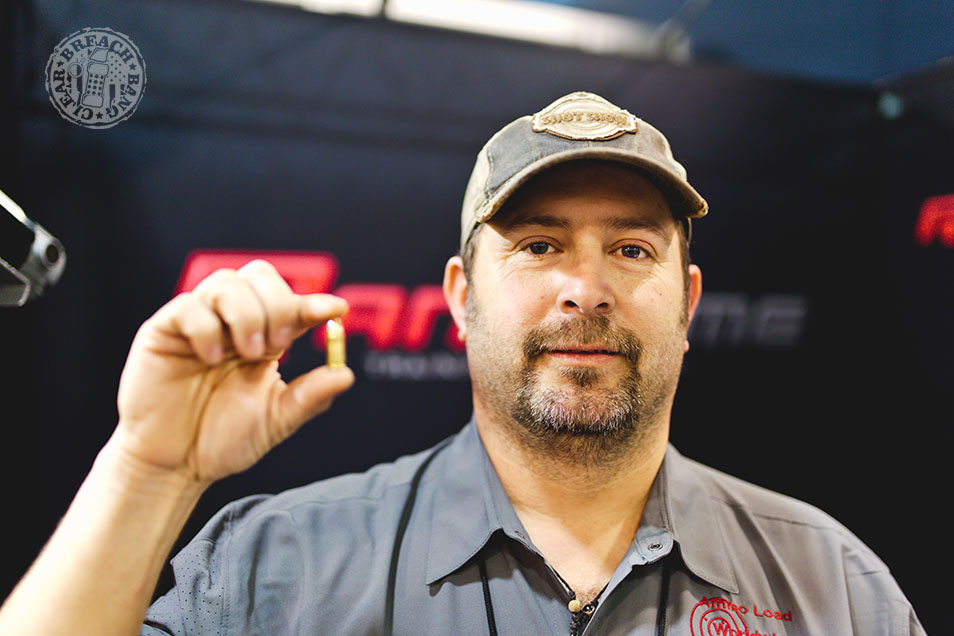 What does that mean for you, the shooter? It means you get the same great performance that you are used to (or at least that I'm used to, 'cuz I shoot FM) from Freedom Munitions but at a lower cost. Have a problem with shooting ranges that don't allow steel cased ammo and want to save some money? That problem is now solved with the American Steel line. Right now it's available only in 9mm, but keep your eyes open for other calibers coming soon.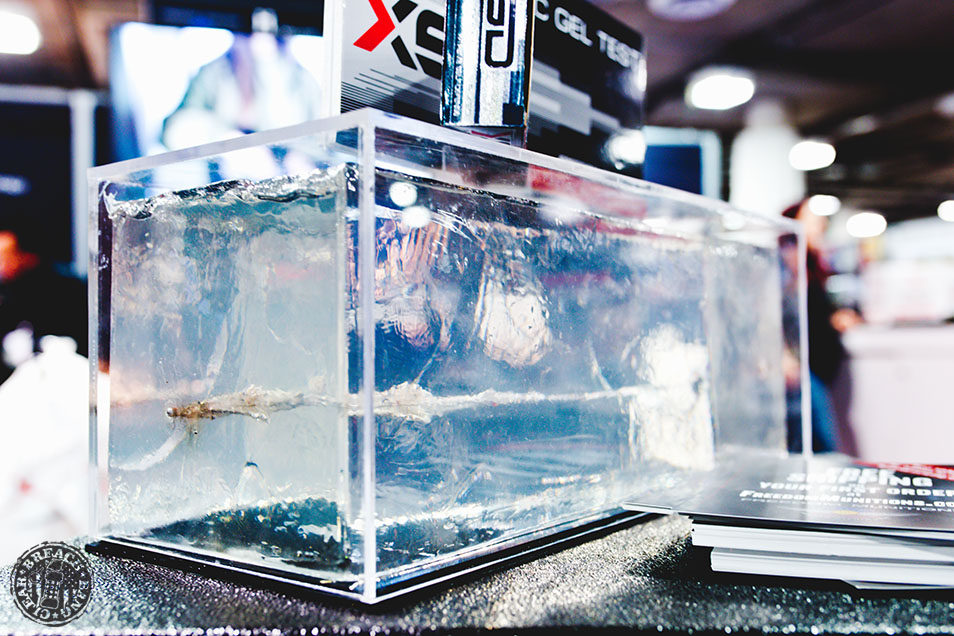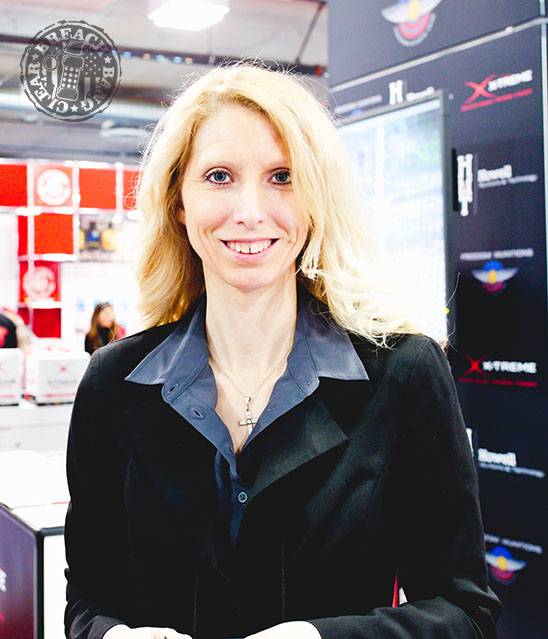 Another cool thing that Freedom Munitions is doing is expanding its very popular Hush line of handgun ammunition. This will appeal to handgun or subgun suppressor owners. Freedom Munitions is the only company making 165 grain 9mm ammo, at least that I can find. They also have .40 caliber, 10mm, and .45 Auto in Hush. How awesome is this new subsonic ammo you ask?
Well. I'm glad you asked. It's awesome enough that SilencerCo is using it to test and evaluate their suppressors.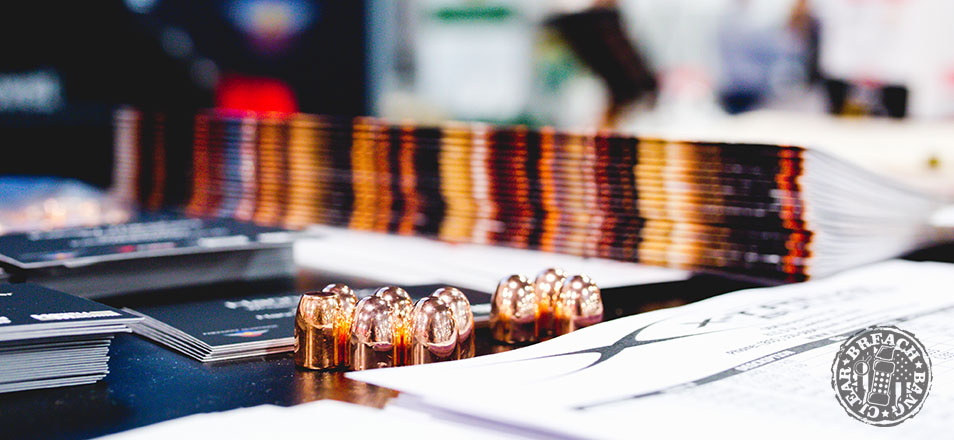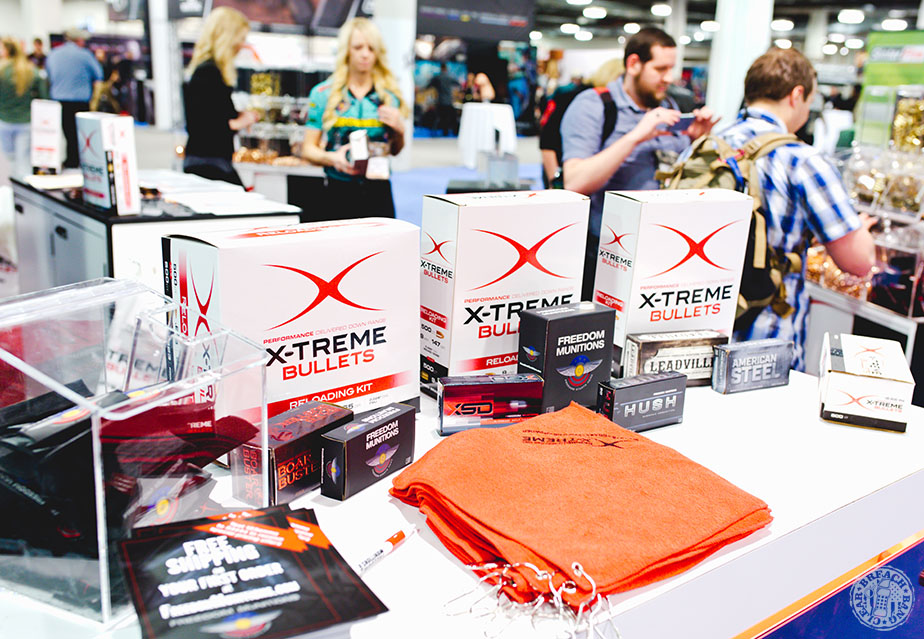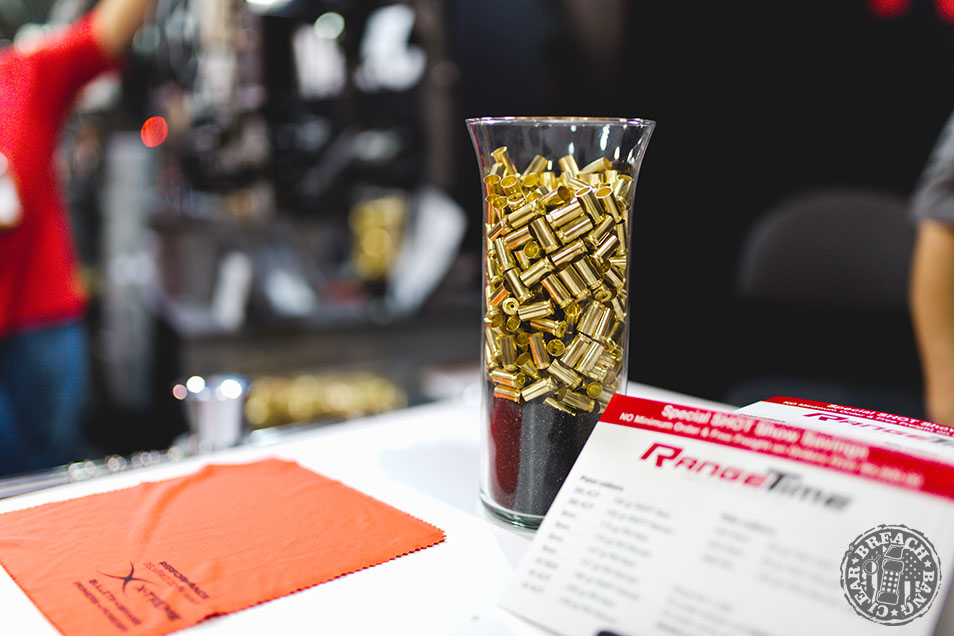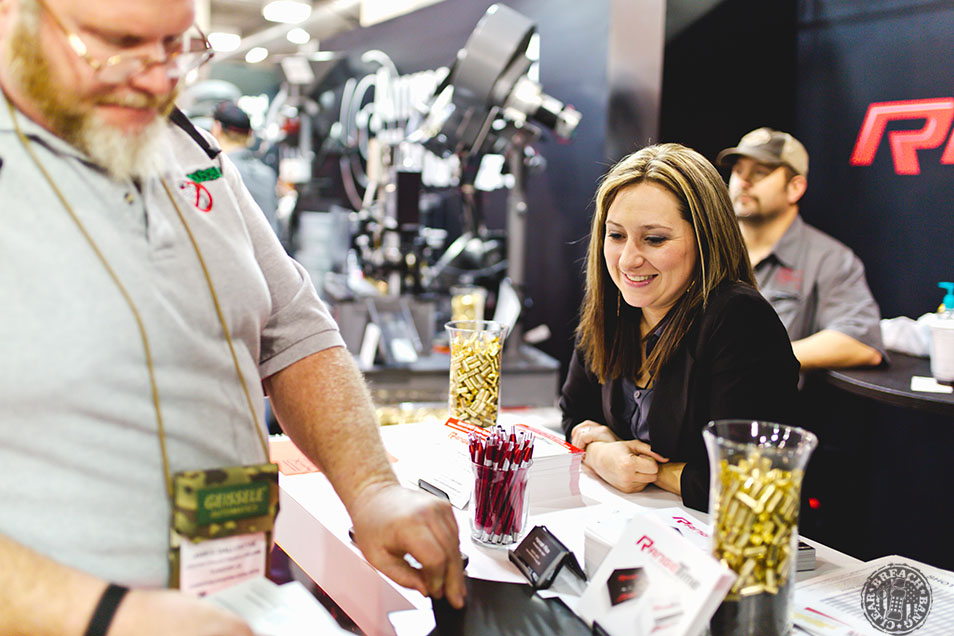 A last update from Freedom concerns their pro match line, which was designed to provide match grade competition ammunition at a competitive price (see what I did there?). Pro Match ammunition will now be loaded with Vihtavuori powder (say that three times if you're shitfaced). Vihtavuori powder is what many people have come to rely on for match grade ammo.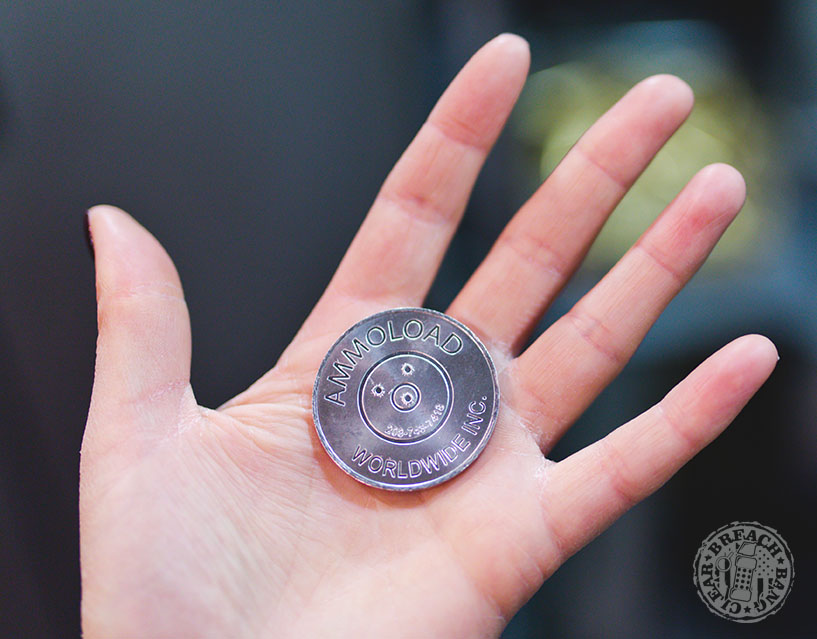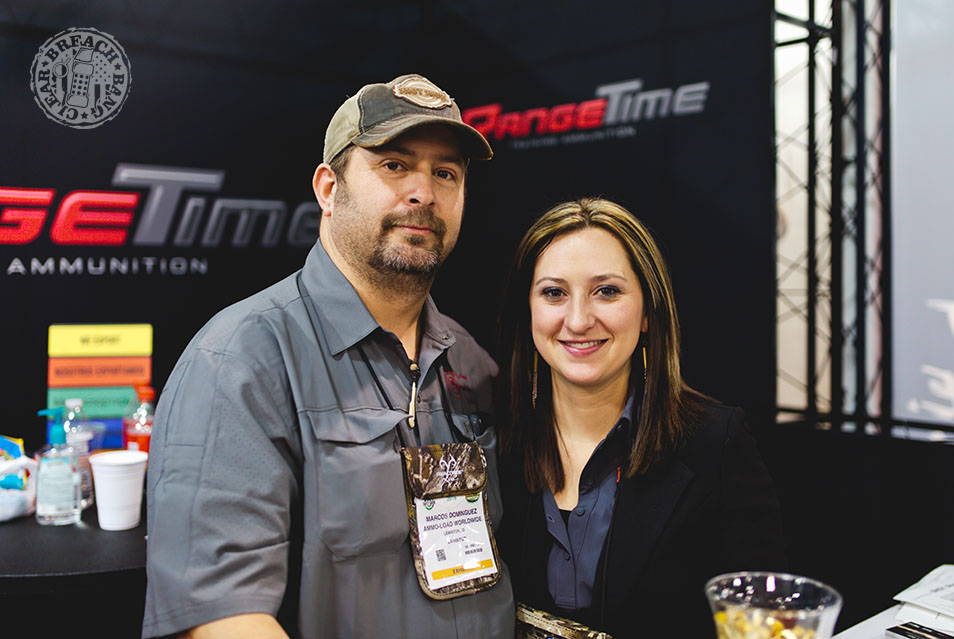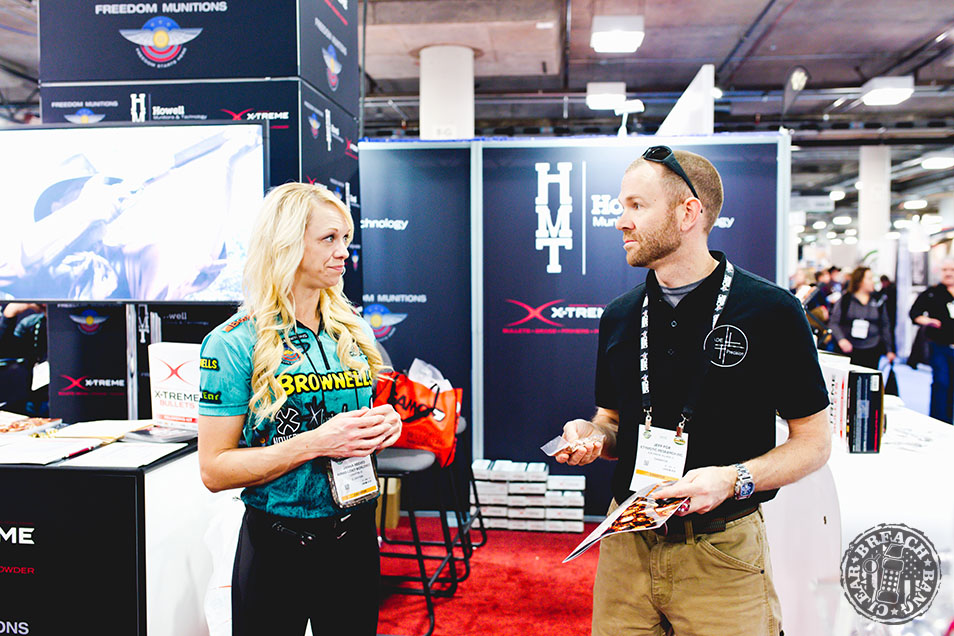 I saved the best for last: FM will be loading 5.56 77gr ammunition with Vihtavuori. As those of you who aren't riding the short bus or sporting a neck beard, that's like getting Mk 262 Match at a price you don't have to sell a kidney or a lung to afford.
Learn more about Freedom Munitions here. You can find 'em on Facebook right here or follow them on Instagram, @freedommunitions. If you're a Twitter-er, their handle there is @FreedomMunition.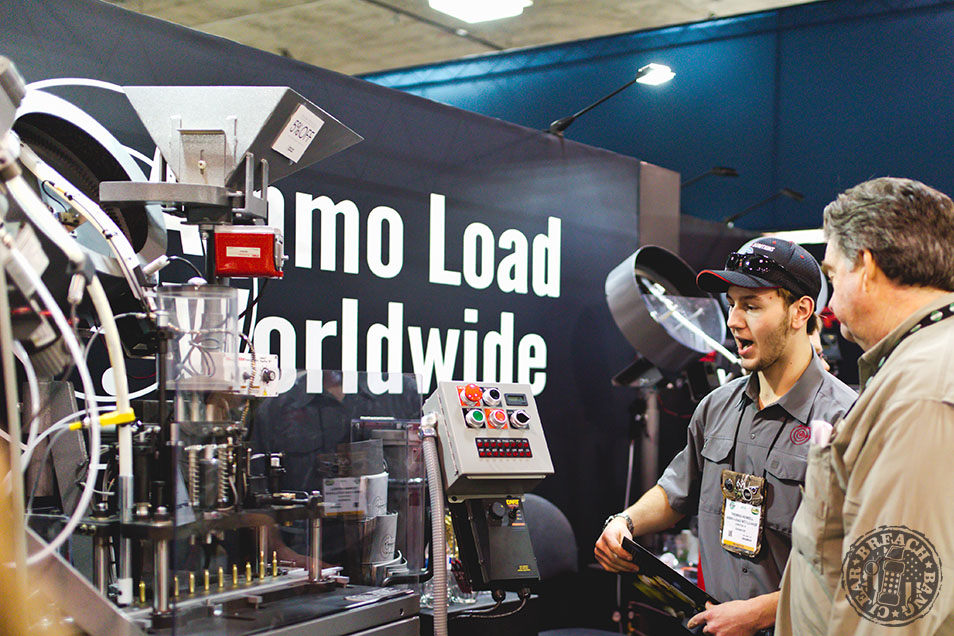 Oh, and before I forget — congratulations Penny Pax!  Your victory at last week's AVN Awards was truly well earned. If any deserved Best Actress in a Porn Movie it's you! The Submission of Emma Marx series is destined to go down in history as a classic (at least in the ranks of movies I watch online while typing one-handed).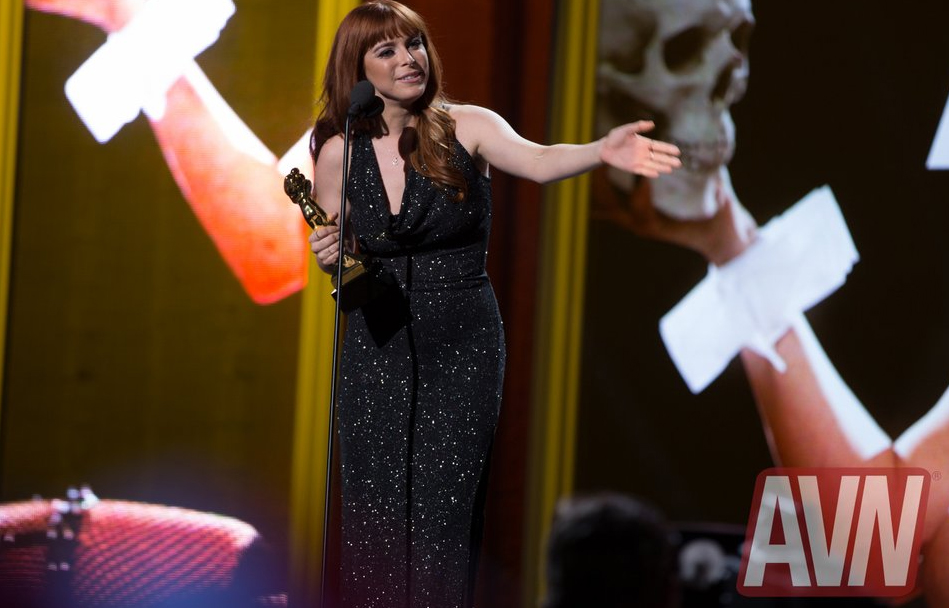 Mad Duo, Breach-Bang & CLEAR!
Comms Plan
Primary: Subscribe to our newsletter here, get the RSS feed and support us on Patreon right here.
Alternate: Join us on Facebook here or check us out on Instagram here.
Contingency: Exercise your inner perv with us on Tumblr here, follow us on Twitter here or connect on Google + here.
Emergency: Activate firefly, deploy green (or brown) star cluster, get your wank sock out of your ruck and stand by 'til we come get you.
About the Author: Big Joe Neuroth may look like a special live exhibit in the primate section of a traveling circus but he's actually a surprisingly erudite and articulate LEO of many year's service. A corn-fed Iowa native and former Border Patrol agent, Joseph's current job takes him all over the country and around the world in defense of Truth, Justice and the American Way. This has allowed him not just to deal with assorted malefactors from Nairobi to Panama, but also to have a wank on at least five continents. Joe enjoys training, teaching and catching bad guys almost as much as he likes bubble baths.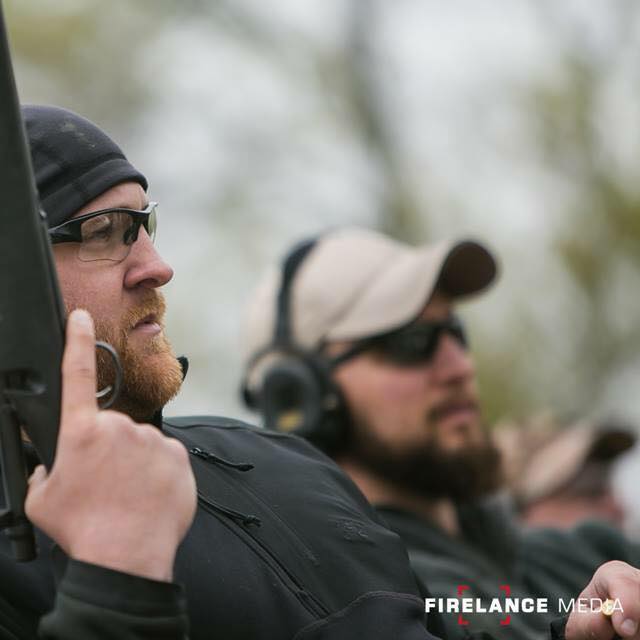 About the Photographer: Taylor Lange enjoys shooting a blaster as much as she does a camera. She's just about too nice to bear and just as talented and we're lucky to have her. So, we won't actually be making fun of her. Not yet anyway, but that won't last. In fact, we're already thinking of some things.