All About The GEMTECH Aurora II
Warning — this article is not about Aurora Snow1 , though we are happy she won AVN Female Performer of the Year in '03. No, this pictorial is all about the Aurora II suppressor.

As we've reported on social media and elsewhere (and as you have likely seen), the Aurora II is becoming available at various retail locations. Since we like everything we've heard about it from people we trust, we're following this one closely. Since we figure you folks reading this probably like a little (or a lotta) gun pr0n as much as we do, it seemed appropriate to put the results of our GEMTECH Aurora-stalking all in one place.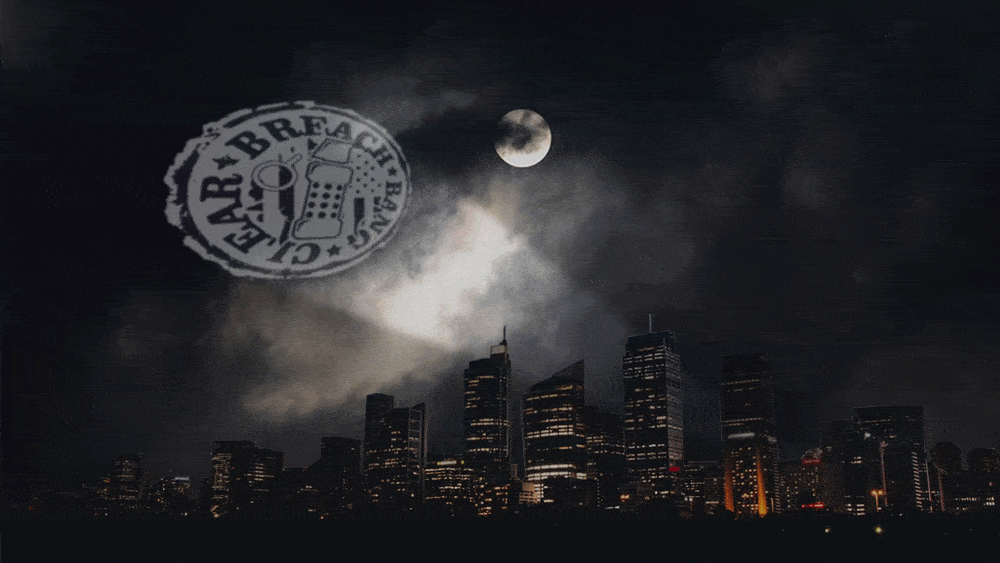 Here's how that looks (see gallery below)2 .
We'll update periodically as our ops tempo permits, including a list of dealers that have 'em in stock. More information at the jump.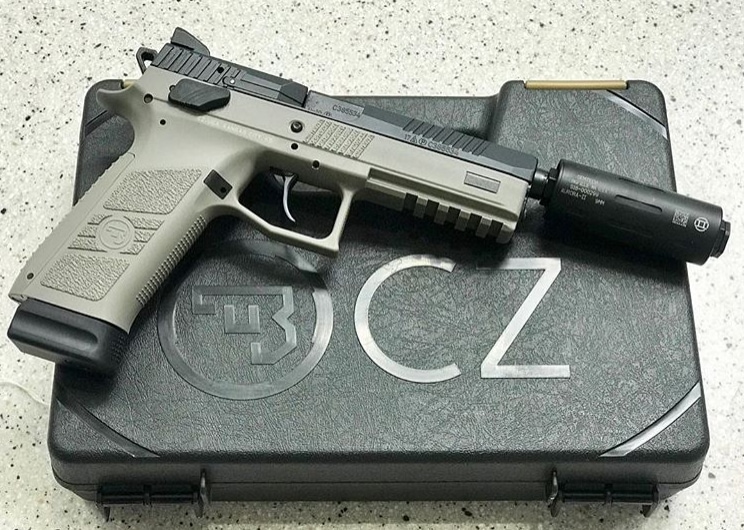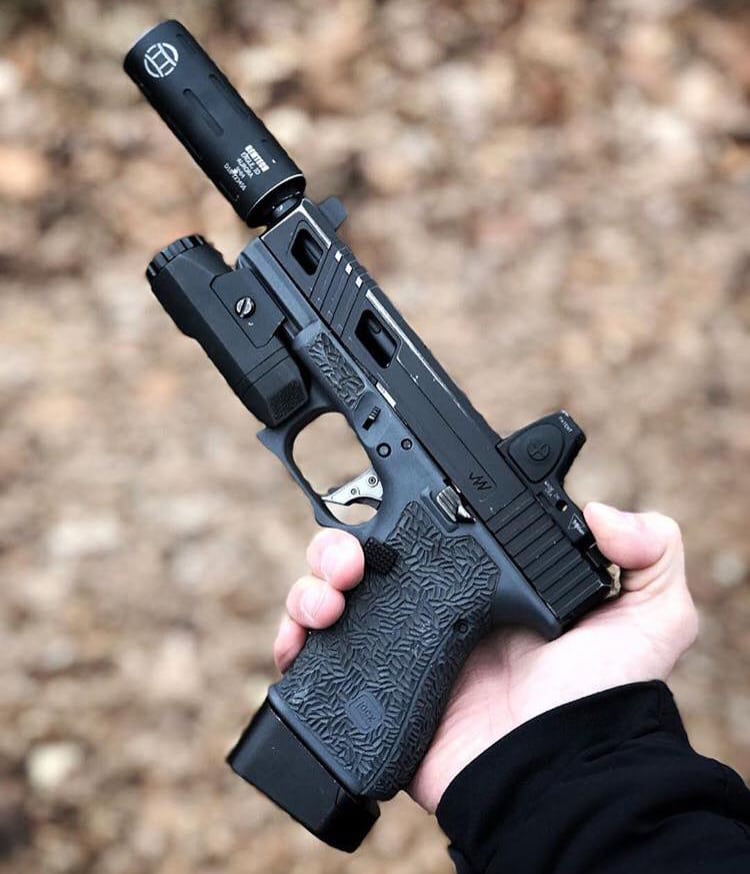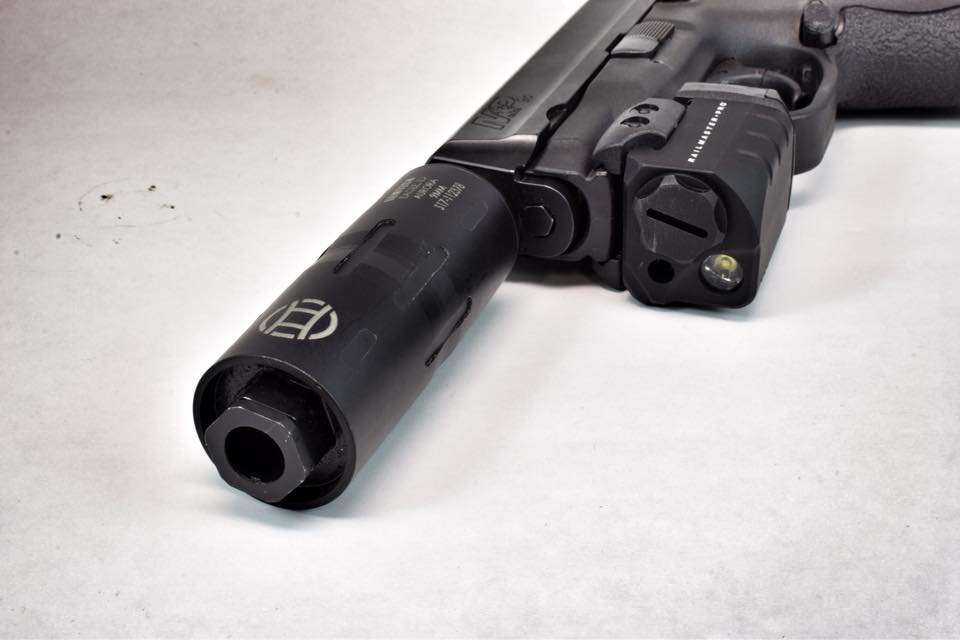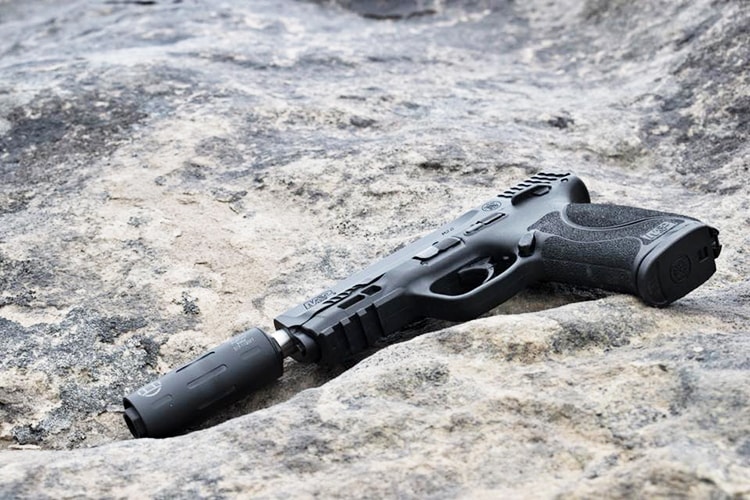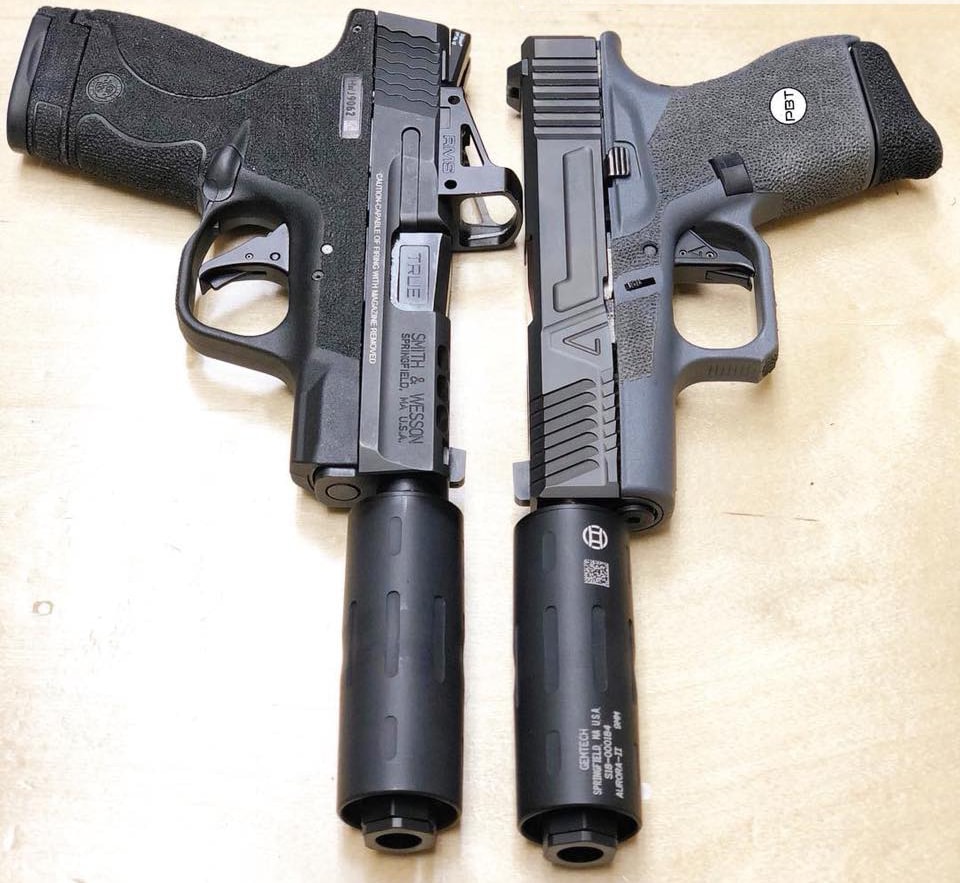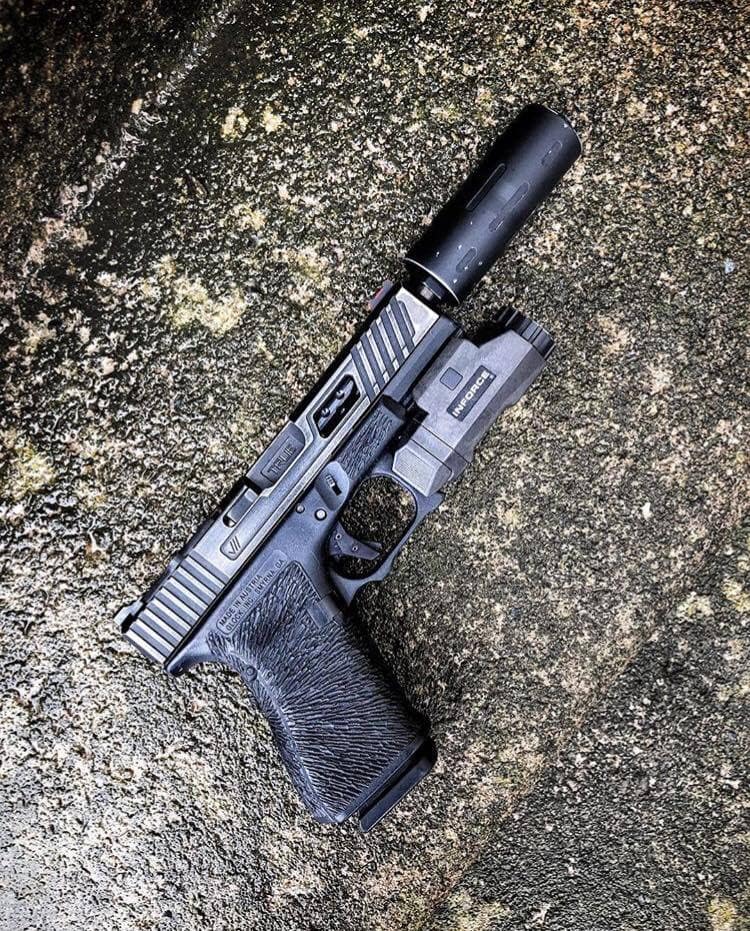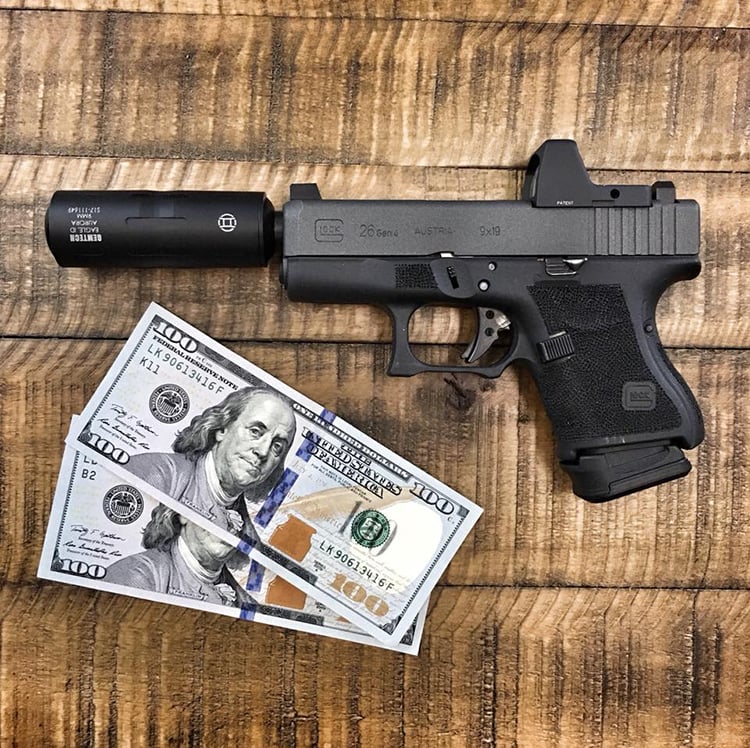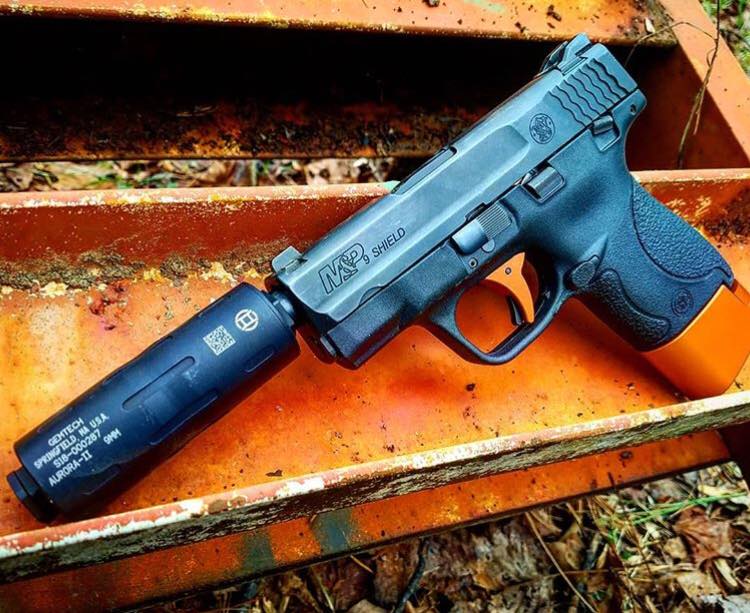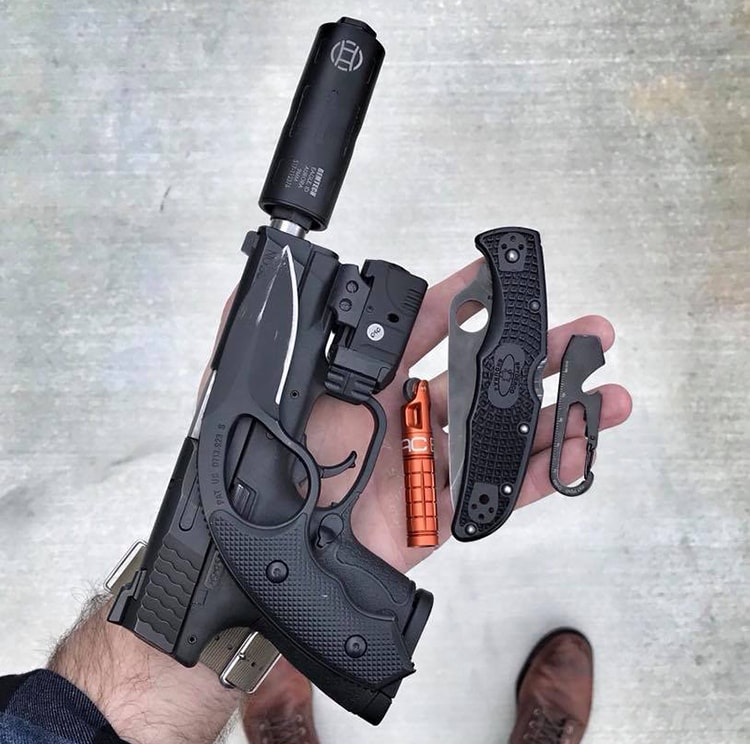 Check hashtag #gemtechaurora or #aurora2 on occasion if you want to see more. Hashtag #auroraii has a few pics, but they're mixed in with all kinds of other stuff.
Learn more about the Aurora II
Our look at the Aurora II at SHOT Show 2018:
Articles Related to the GEMTECH Aurora II
For some background, read our original article about the first Aurora suppressor.
TFB Pete wrote about it back when it was first announced, in The Aurora II E&E Silencer.
Rob Garrett discussed it at length around that same time in Aurora II Is Coming to the Commercial Market (video below).
Kevin Creighton covered it briefly in Shooting Illustrated, A Different Breed of Suppressor.
RECOILtv and Dave Merrill talked and wrote about it on RECOILtv in All Access Aurora II.
Some Micro 9mm Aurora II Videos
GEMTECH gives the background of the Aurora II thusly:
The Aurora was originally designed as a silencer who's primary function thrives in a SERE (Survival, Evasion, Resistance, Escape) environment for downed aircrew behind enemy lines. In this capacity, it truly shines. Its small size and weight lends itself well to stowage in the survival equipment vest, which allows aircrew to conduct SERE operations as needed.

Downed aircrew will typically have a service pistol with a threaded barrel, and upon ditching an aircraft should affix the Aurora II directly to the sidearm. This allows downed aircrew to dispatch of small patrols if absolutely necessary. Equipment seized from a small patrol is a significant force multiplier for a downed aircrew.

The aurora is extremely small and lightweight, and is packed with wipes and petroleum jelly. With 124 NATO ball ammunition, it will typically be hearing safe at the shooter for more than 2 full magazines. The updated Aurora II has 8 wipes separated by 3 baffles. The baffles and the wipes are symmetric. As long as the assembly stack goes 2 wipes, baffle, 2 wipes, baffle, there's no way to put it together incorrectly. The premier update of the Aurora II is the ability to thread on either a ½-28 barrel or an M13-X1LH barrel. This allows the silencer to be used without adapters to any factory threaded 9mm pistol. When the wipes are shot out, the user can send the silencer to the GEMTECH facility for factory rebuild.

The Aurora II functions without a Nielson device (LID) because it is incredibly short and lightweight; making it ideal for aircrew survival equipment. In aviation (and military operations in general), less parts is ALWAYS better.

The rich history of the Aurora II, coupled with its novel application, make the Aurora II an innovative modernization of a timeless classic of function and form.
1 Nor for that matter Aurora Jolie, Aurora Monroe, or even Princess Aurora.
2 
 GEMTECH social media, proprietary and shares. None of these are ours (at least as of the initial writing — we're working on that!).
Other 
  creds include, but aren't limited to, @palmbeachtactical, @hbguns, @allegiantarms, @logankirksomers, @tfbpete, @best_pawn_superstore, @theoutpostarmory, and others.
---
Breach-Bang & CLEAR!
Why? For the VIP Gear Whore Buyers Club, obviously.
Exclusive discounts up to 50% off all kinds of gear.
Unrivaled camaraderie where we only make fun of you most of the time.
And to help us keep the lights on.
Gear Whore Buyers Club participants currently include:
Grey Ghost Gear, Tactical Tailor, Flagrant Beard, and Propper International
If you wish to cite, syndicate, or curate our material, or if you're wondering about our please be so kind as to read our Terms, Conditions, and Disclosures.
Take heed! We have advertisers, sponsors, and affiliate relationships — that information is in the same place.