Zeke Stout joins the Shooting USA team
Zeke Stout is the Department Chair for the School of Firearms Technology at the Sonoran Desert Institute.  You may also remember him from the podcast or videos produced by Talking Lead, or perhaps the time he hacked off his horse's head at the Hand's Tourney. Anyway, it turns out that Zeke has some big news: he's the newest field correspondent for Shooting USA on the Outdoor Channel.
That's an outstanding choice on the Outdoor Channel's part, though it's a little irritating for guys like us who've been busting our balls for years to make it. Still, we'll pretend we're happy for him just so he doesn't try to set us on fire like he did his brother.
First let's talk to about his main gig at SDI. The Sonoran Desert Institute (sister school to Brighton College) is the only accredited "distance learning" college offering a firearms technology program in the country. They're recognized by the Dept. of Education and accredited by the DEAC (Distance Education Accrediting Commission) for both a gunsmithing program and an Associates of Science in Firearms Technology. Other programs under development include a reloading program offered in conjunction with Hornady and Gun Digest, and a firearms-centric marketing and business series.
Yes, it's "distance learning" via the wonders of the interweb and video conferencing, but part of your enrollment includes all the parts to build one or more weapon platforms (AR10, AR15, 1911, etc.) and a pending mechanism for field studies that are sort of like externships. Those would be where you show up at various firearms manufacturers to observe, learn and train on site for several weeks. You can either become an accredited gunsmith or go through the full program and earn an Associates; during that time you'll have take a number of classes, build one or more weapon platforms from the ground up and hang out with, for example, Horace and Dan's crew at the Volcanic Repeating Arms Company.
Grunts: extern.
The best part for you guys – you can use your GI Bill, REAP, Tuition Reimbursement, etc. And yes, we were just as surprised as you that anyone like Zeke would be affiliated with an institute of higher learning.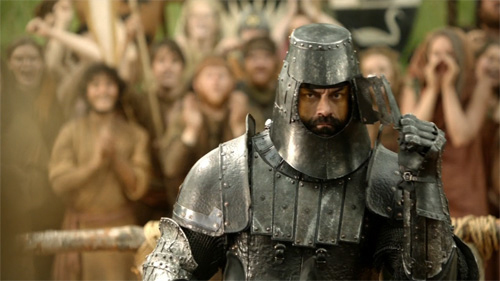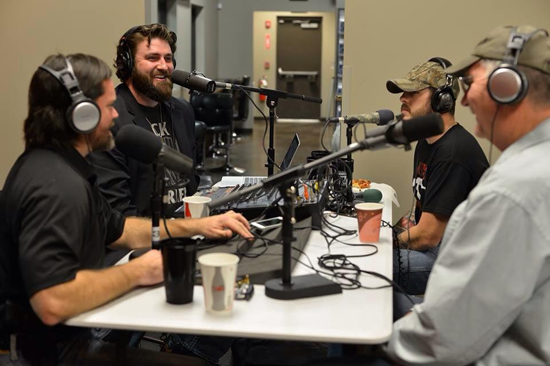 Zeke's new team, Shooting USA, has been around for about a decade and a half. They talk to a lot of interesting people and look at a lot of bad ass stuff. Hell they've even been nominated for Emmys. Having Zeke on the team will not only give them another good voice but might even give them a fighting chance to win the coveted wiener belt from Nathan's Famous Hot Dogs this year.
Says Shooting USA Producer John Scoutten,
"As the lines between traditional and new media continue to blend together, Shooting USA is excited to partner with one of the members of Talking Lead and put Zeke Stout in front of our audience. The cross pollination of two brands offers our audience the opportunity to enjoy some very diverse firearms programming."
Zeke's first assignment as part of the Shooting USA crew will be at the upcoming NRA Convention next month in Tennessee.
Congratulations Zeke! Now you guys reading this, stick around. We're going to tell you more about the Sonoran Desert Institute in coming days, and we may just feature some video from Talking Lead.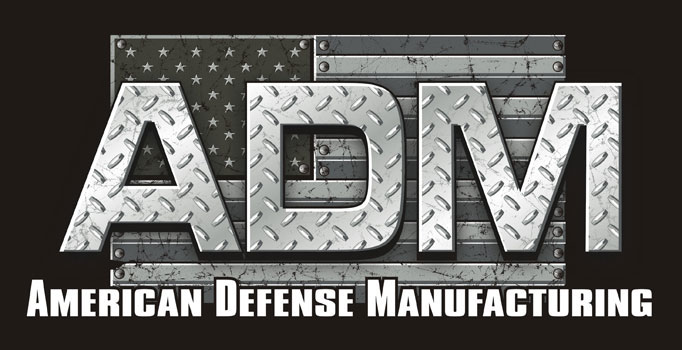 Learn more about Shooting USA right here. They're also on Facebook and have a YouTube channel.
You can look at Talking Lead here online or on Facebook here; you'd do well to subscribe to their YouTube channel too.
Sonoran Desert Institute is online here. They're on Facebook here and you can follow them on Twitter here. You should also look at their YouTube channel.
Comms Plan
Primary: Subscribe to our newsletter here or get the RSS feed.
Alternate: Join us on Facebook here or check us out on Instagram here.
Contingency: Exercise your inner perv with us on Tumblr here, follow us on Twitter here or connect on Google + here.
Emergency: Activate firefly, deploy green (or brown) star cluster, get your wank sock out of your ruck and stand by 'til we come get you.