All In, All The Time: Young Valentine's Rifle

John Valentine, a Gold Star Son, recently visited PROOF Research. There, under the guidance of none other than PROOF's Greg Hamilton, he built his own rifle. The weapon? A Seekins AR-15 with PROOF carbon barrel.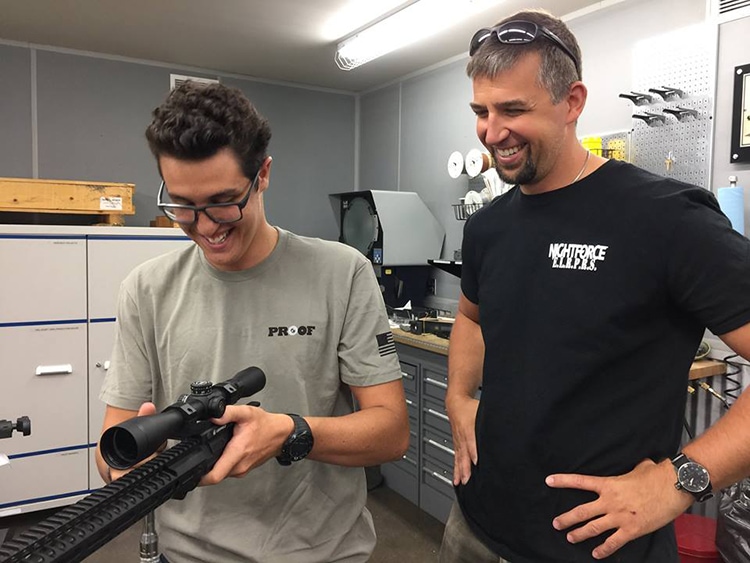 John's father Tom Valentine was also known as SOCS Thomas John "Tommy V" Valentine, a veteran of Naval Special Warfare for nearly two decades. Senior Chief Petty Officer  Valentine spent ten years in the Naval Special Warfare Development Group (NSWDG) and deployed nine times in support of OEF and OIF. During the course of his career he was awarded the Silver Star, three Bronze Stars with V for Valor, and numerous other medals and commendations.
In February of 2008 he died during HAHO (High Altitude High Opening) training while preparing for his 10th deployment.
It was the a charitable organization called All In, All The Time that connected young Valentine with PROOF Research to get the visit started. As John's mother said,
"Tom was a wonderful man and amazing father. He was kind and loving. He lived by a strong personal and professional code. His untimely death left a huge gap in the lives of his children, who never got a chance to learn the many amazing and important lessons he would have taught them. They will never know the depth of his kindness and his deep love for them, his teammates and nation.

It is with deep gratitude that I thank PROOF Research for their generous support of our son, John, in his journey to learn more about his father and himself. It is through these kind acts that we thank PROOF Research for being all in."
It may be impossible to do something for every Gold Star Child out there, but it's not impossible to do something, which all of us (individuals and corporations alike) would do well to remember. If I had my druthers there'd be no Gold Star Children at all, but that isn't realistic, is it?
Well done, PROOF Research. God bless you John, Mrs. Valentine, and all your friends and family. Platitudes and cyber condolences might not seem worth much, it's true. You should know, however, there are people who appreciate or understand your loss and are truly grateful for it and what it represents.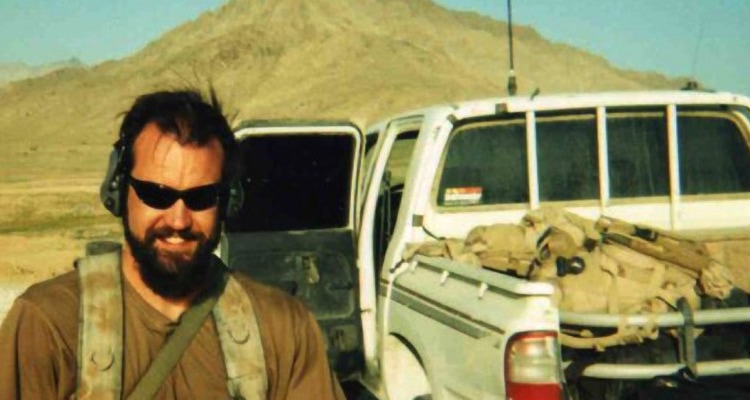 You can learn more about the AIATT Foundation here on their website. They're also on Facebook, /AllInAllTheTimeFoundation/. On Instagram, @allinallthetimefoundation. 

     
     breachbangclear = 10% off your purchase
     breachbangforce = 15% off Blue Force Gear
     bbcshipfree = flat rate shipping on $99>orders
     breachbangkuhl = 20% off Kuhl products
 Some hyperlinks in this article may contain affiliate links. If you use them to make a purchase, we will receive a small commission at no additional cost to you. It's just one way to Back the Bang. #backthebang