Yamaha Launches 2017 NHFD Sweepstakes
Yamaha Launches 2017 National Hunting and Fishing Day Sweepstakes
Breach-Bang-Clear News Team
Our readers have undoubtedly heard of a little company named Yamaha. But what they might not have heard (or known) is that Yamaha is a long-time and active supporter of the National Hunting and Fishing Day (NHF). To continue their decade-long participation in the day, they've announced a sweepstakes in which one lucky soul will receive an all-new 2018 Kodiak 450 EPS ATV.
Not to be outdone by rivals, the Kodiak 450 is the "…highest value mid-class 4×4 ATV providing the best off-road capability, comfort and confidence for all-day riding." It boasts a 421cc, 4-stroke engine combined with Yamaha's Ultramatic transmission system and On-Command 4WD selection. Its true badassery (that's totally a word) shows in the rig's comfort during long days out screwing around or hunting down your latest animal. You can see more about it here.
The NHF isn't just a day to promote hunting and fishing outdoors, it's also about raising awareness, and funds, for outdoor sports, education, and conservation.
To quote Steve Nessel of Yamaha,
"Yamaha has been, and continues to be, committed to public land access and safe, responsible use while giving back to the outdoors community in significant, impactful ways. Yamaha's partnership with National Hunting and Fishing Day is a great example of the work we can do together to support the outdoor, adventure, and family recreation lifestyle."
NHF Day serves as the most effective grassroots effort ever taken to promote outdoor sports and conservation. Yamaha, through its relationships with organizations such as Ducks Unlimited, Rocky Mountain Elk Foundation, Safari Club International, Buckmasters, Tread Lightly!, National Wild Turkey Federation and NHF Day, among others, is a continued supporter of conservation efforts for outdoor recreational enthusiasts. For 45 years, NHF Day has been scheduled annually on the fourth Saturday of September. This year the celebration of hunting, fishing and conservation is set for September 23rd. Learn more about the NHF Day here.
Want to enter? Of course you do! But only if you're 18 years and older. The sweepstakes runs through 11:59pm Pacific Standard time on October 31st. Learn more about the sweepstakes here.
This article was brought to you today thank in part to the support of Sonoran Desert Institute (@sdi_school), a member of JTF Awesome.
---
---
This article was lovingly prepared for you by the Breach-Bang-Clear News Team.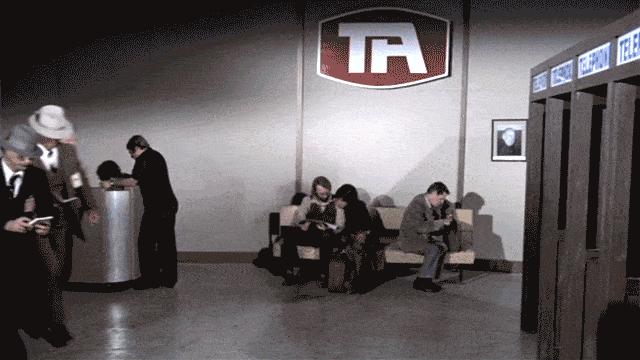 Mad Duo, Breach-Bang& CLEAR!
Comms Plan
Primary: Subscribe to the Breach-Bang-Clear newsletter here; you can also support us on Patreon and find us on Pinterest.
Alternate: Join us on Facebook here or check us out on Instagram here.
Contingency: Exercise your inner perv with us on Tumblr here, follow us on Twitter here or connect on Google + here.
Emergency: Activate firefly, deploy green (or brown) star cluster, get your wank sock out of your ruck and stand by 'til we come get you.