Just Announced: Yamaha's 2018 Kodiak 450
Just Announced: the Yamaha 2018 Kodiak 450
Whether you live five minutes or five hours from public lands, there's often a need to leave your Bro-Dozer at home or at the gate and tool out to the area in something smaller. Something smaller, but big enough to haul your essential gear (guns, targets, chow, water, etc.) or bring back your quarry (shot up targets, brass, deer, hitch-hiking greasy girl, cool shit that people left behind, etc.).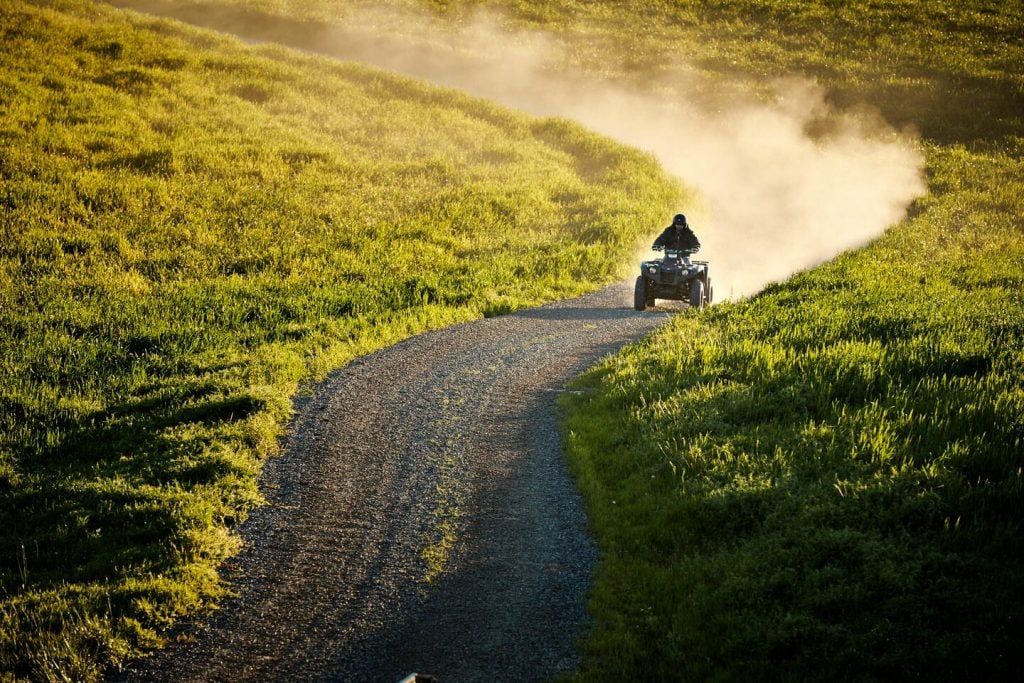 The problem is that most ATVs and UTVs cost more than a used Jeep Wrangler. But for 2018, Yamaha is looking to change that with the 2018 Yamaha Kodiak 450, retailing at $5,999. Okay, so maybe you can find a used range truck or jeep for around that price, but this is something new. If you don't know anything about quads, they can do some things that used trasher vehicles can't.
Yamaha boasts that the all-new 2018 Kodiak 450 is the highest value mid-class 4×4 ATV providing the best off-road capability, comfort and confidence for all day riding. This is a great deal for off-road enthusiasts, outdoors folk, farmers and ranchers alike. Best of all, the 450 is made in the USA at Yamaha's state-of-the-art factory in Newnan, Georgia.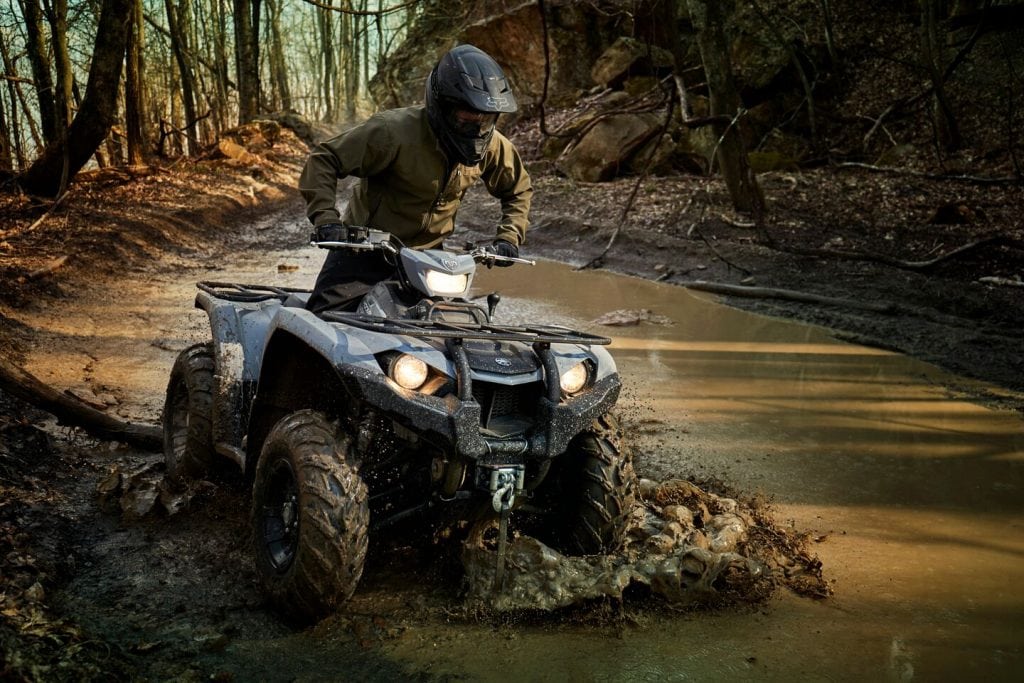 The new Kodiak 450 combines Yamaha's legendary durability and reliability with what they describe as class-leading handling, and is powered by a 421cc Yamaha fuel-injected engine for proven off-road performance. Its all-new chassis features a compact footprint that mid-size ATV customers will appreciate, along with an extremely roomy riding position to comfortably accommodate even large riders.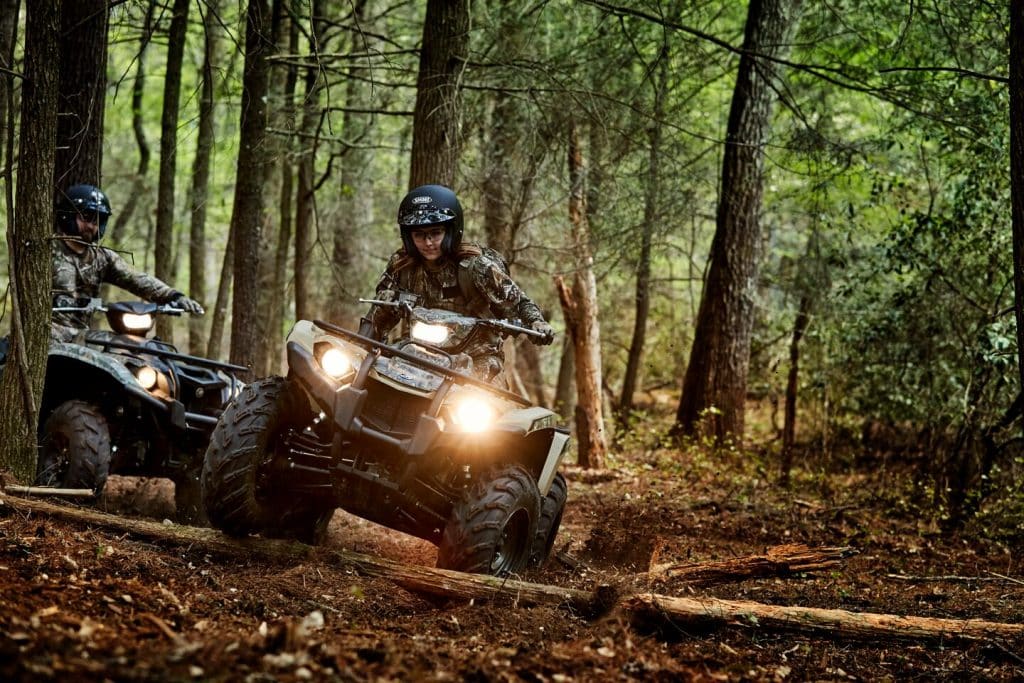 Says Mike Martinez, Yamaha Vice President of ATV/SxS operations,
"Since the introduction of the Kodiak 700 to our family of 4×4 utility ATVs just two years ago, we have received an extraordinarily positive reception for a value-packed vehicle that is both hard working and fun to ride. This year, we're expanding the ATV line again with the all-new Kodiak 450, a mid-size multipurpose ATV bridging the gap between the entry-level customer desiring comfort and confidence, and the experienced rider seeking precise handling and class-leading off-road versatility."
The all-new Kodiak 450 sure looks like an ideal mid-size multipurpose ATV, ready for work and trail-exploring adventures.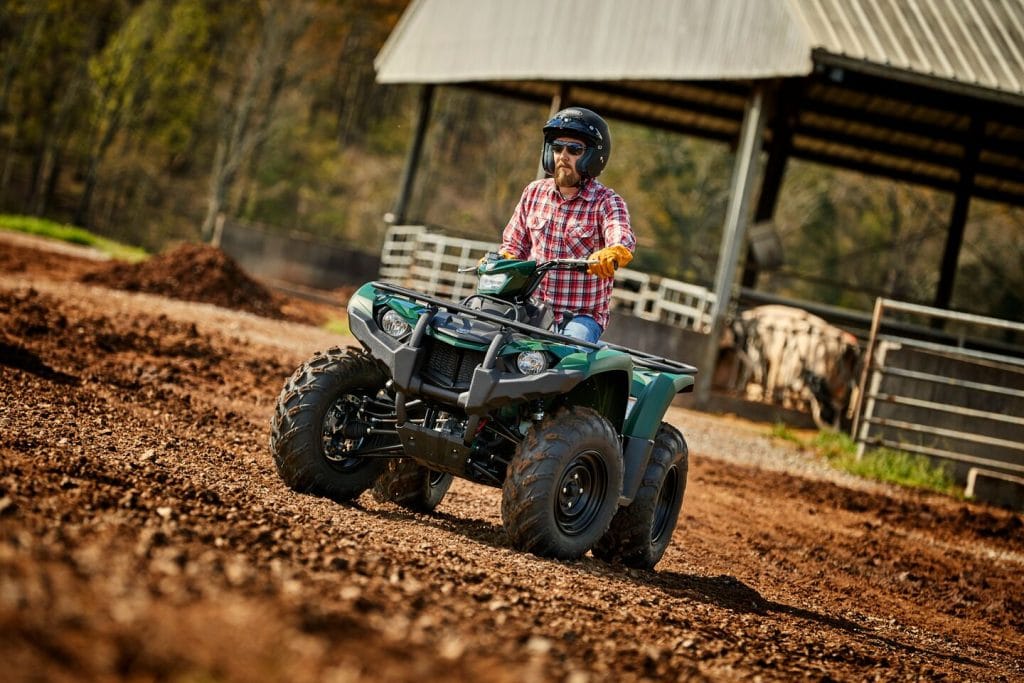 Delivering what they call a "proven off-road level of capability, comfort and confidence," Yamaha's REAL WORLD Tech features on the Kodiak 450 include: Ultramatic automatic transmission with high, low, reverse and neutral, providing a CVT transmission and natural-feeling engine braking throughout the RPM range, On-Command 2WD/4WD system, Electric Power Steering (EPS), adjustable dual A-arm suspension and more.
It just needs a swing-arm for a Mk48.
Developed with accessory integration in mind, the Kodiak 450 is apparently designed for the easy installation of genuine Yamaha accessories, including their new winch and mounting plate kit (with wiring already pre-installed by the factory), custom overfenders, gun boot mounts, rack extensions, cooler carriers and more.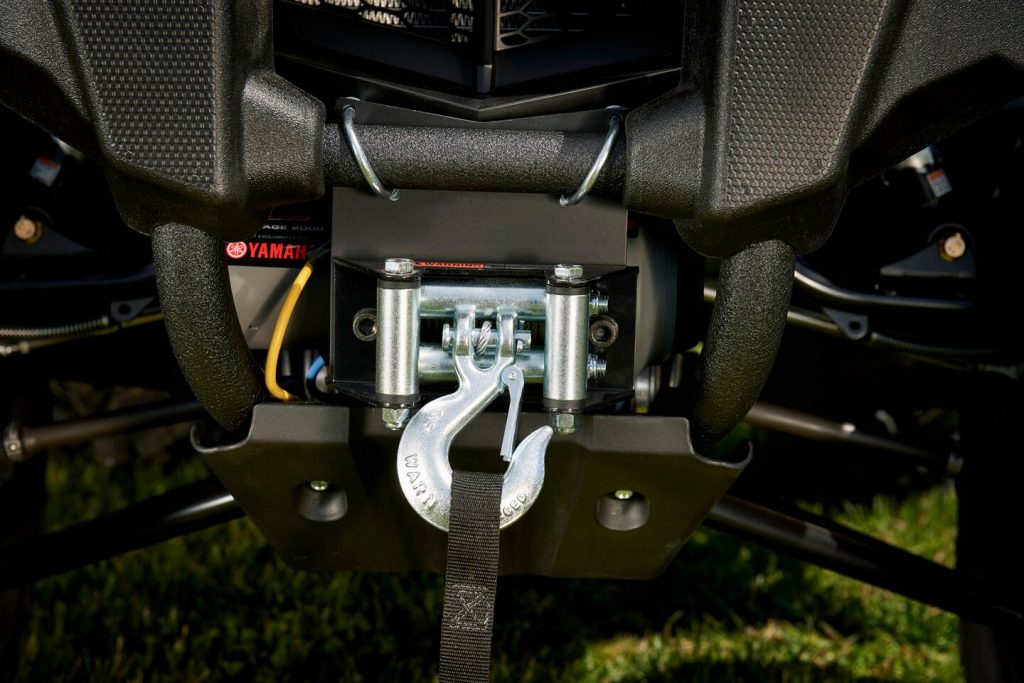 The integrated winch mount is pretty ninja. Winches can be a pain to install and integrate correctly, so when we bought our UTV a few years ago we had it installed by a friend who works for a dealership. But if we had something like Kodiak 450 winch we could have done it ourselves and saved on a case of Heineken.

Kodiak 450 EPS color options include the new Armor Grey, Fall Beige with Realtree Camo, and Hunter Green. In addition to Fall Beige with Realtree Camo and Hunter Green, the non-EPS Kodiak 450 comes in Red. Prices start at $5,999 MSRP.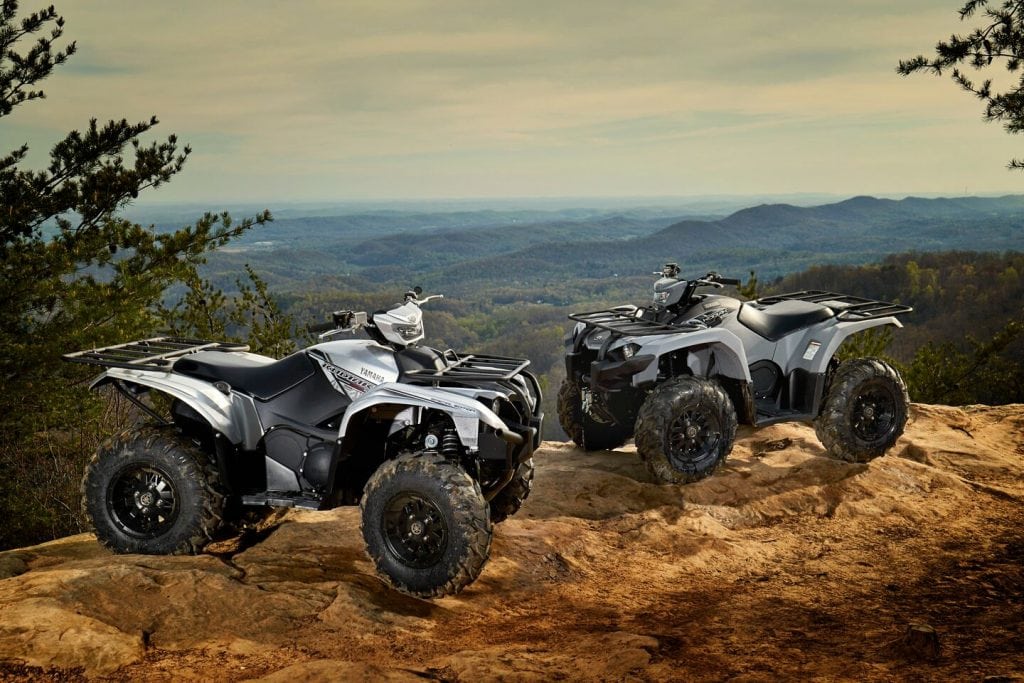 View additional details on Yamaha's all-new 2018 Kodiak 450, along with the complete lineup of Proven Off-Road vehicles online at www.YamahaMotorsports.com or follow Yamaha online at www.Facebook.com/YamahaMotorUSA. They're also on Twitter (www.Twitter.com/YamahaMotorUSA) and Instagram (www.Instagram.com/YamahaMotorUSA).
---
---
Mad Duo, Breach-Bang& CLEAR!
Comms Plan
Primary: Subscribe to our newsletter here, get the RSS feed and support us on Patreon right here.
Alternate: Join us on Facebook here or check us out on Instagram here.
Contingency: Exercise your inner perv with us on Tumblr here, follow us on Twitter here or connect on Google + here.
Emergency: Activate firefly, deploy green (or brown) star cluster, get your wank sock out of your ruck and stand by 'til we come get you.