XTech Training Gloves Reinforce Proper Weapons Handling
Tech Tactical Releases Pistol Training Gloves to Reinforce Proper Grip
News Desk
XTech Tactical has announced the release of their Pistol Training Gloves (PTG), designed to help teach or reinforce the thumbs forward grip to military, law enforcement and professional shooting use.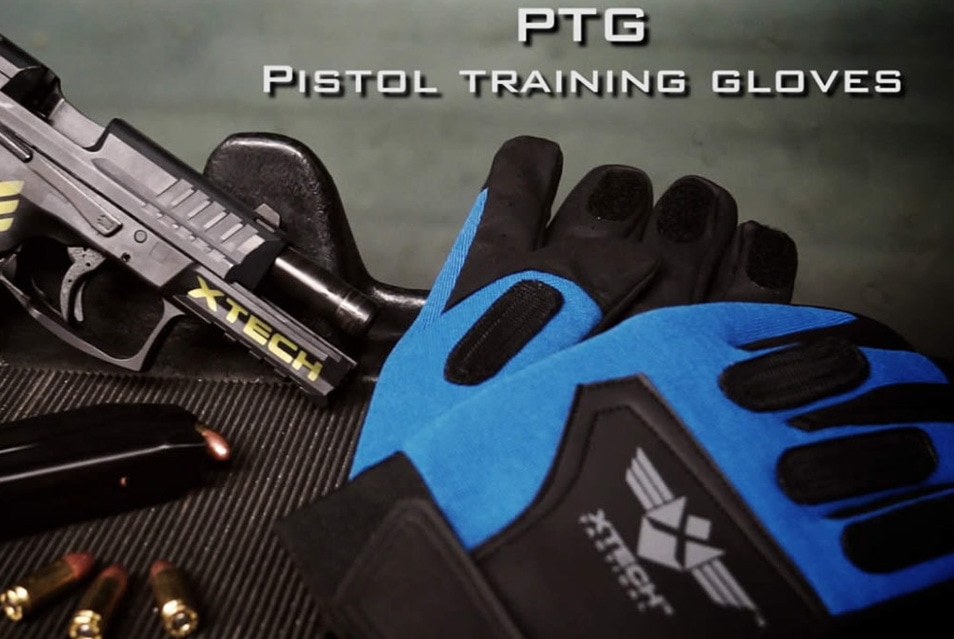 While these gloves won't correct that one individual who refuses to hold their weapon steady downrange, they may correct an incorrect pistol grip. Too often when we fire our weapons we get caught up in getting the bullet to the target but forget the simple yet critical stuff, such as a slow steady trigger pull, breath control, sight alignment and yes – our grip.
There obviously isn't a glove out there to control your sight alignment/sight picture or breathing, but this glove promises help with that too-often-forgotten proper pistol grip. Grip can be a huge issue – especially for new shooters who may not know proper form.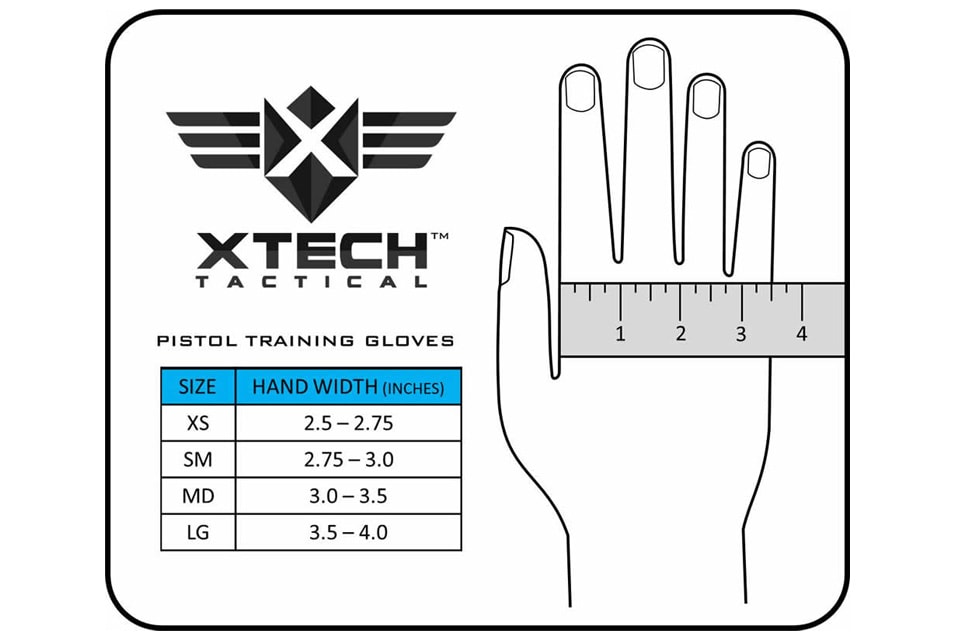 XTech's PTG uses a hook and loop method that keeps shooters holding their pistol in the thumbs forward method. The hook and loop technology only works once the shooter has their hands in the correct position, helping to reinforce muscle memory when the gloves aren't worn.
Watch these gloves in action:
Here are a few specs on these pistol training gloves that should grab your attention:

• Improves Accuracy and Safety

• Ambidextrous Design

• Hook and Loop Fasteners

• Durable Synthetic Leather

• Stretchable Polyester

• Ventilated Fingers
While XTech's MSRP is $34.95, but they can be purchased for $29.95 here.
XTech Tactical also offers dealer and special NRA instructor pricing. If this applies to you, make your inquiries by contacting [email protected].
Support Breach-Bang-Clear.

Click on the ad below and visit a sponsor. Help us pay our ebject minions the paltry sum they so obviously don't deserve.
---
---
This article was lovingly prepared for you by the Breach-Bang-Clear News Team.
If you wish to share or repost, please so kind as to follow our terms and conditions.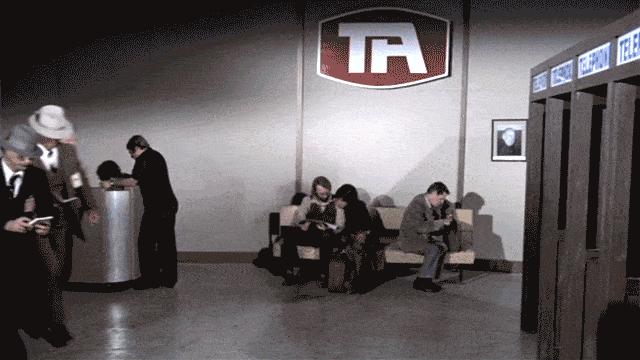 Mad Duo, Breach-Bang& CLEAR!
Comms Plan
Primary: Subscribe to the Breach-Bang-Clear newsletter here; you can also support us on Patreon and find us on Pinterest.
Alternate: Join us on Facebook here or check us out on Instagram here.
Contingency: Exercise your inner perv with us on Tumblr here, follow us on Twitter here or connect on Google + here.
Emergency: Activate firefly, deploy green (or brown) star cluster, get your wank sock out of your ruck and stand by 'til we come get you.
T&C: All original material published by Breach-Bang-Clear is the copywritten property of Breach-Bang-Clear, Inc. If you wish to repost, republish, or otherwise share our content, feel free to reproduce an extract of up to 225 words and one complete, unaltered image, preceded by attribution crediting the source and author's name, to include a link to the Breach-Bang-Clear home page, with a link back to the full article on our website, BreachBangClear.com. You do not require our permission to do this. Please do not reproduce our content in its entirety without contacting us first. We do allow full syndication on a case by case basis (credited, and posted with a canonical link, as is common practice and in good form) but only when mutually agreed upon beforehand. If you wish to reproduce a complete article, please contact us for permission to publish first.