MAG47 | New from XTech Tactical
X Tech has released a new mag for your vodka blaster. They say it's the "new US Gold Standard for AK magazines."
XTech Tactical has brought the MAG47 to market. What is the "Mag47"?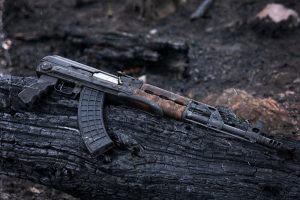 Here's the description according to XTech:
The MAG47 is the most advanced, durable and reliable polymer magazine ever produced and is proudly Made in the USA, serving as 3 922r compliant parts.
Features include:
State of the art polymer composition
Increased strength
17-7 stainless spring
100% stainless steel reinforced feed lips
Tool-free assembly and disassembly
Updated lug geometry to optimize fit across the spectrum of AK style weapons
The intensive testing included hundreds of drops, exposures to chemicals, climates, and abuse. They tested with a total of over 20,000 rounds, without any magazine related failures. XTech's objective was to not only make a strong consumer product but to raise the bar for US polymer rifle magazines.
Jeremy Deadman, Director of Sales and Marketing says,
"We had a very personal mission in this program to represent our country in making a product that not only was desirable to consumers, but shows the world that the US can produce an AK magazine in line with the greatest AK magazines ever made from countries like Bulgaria and Russia."
The XTech Tactical team worked closely with an Arizona based foreign weapons trainer, former law enforcement officer and AK enthusiast, Tom Cornelius.
Deadman goes on to explain,
"Tom was instrumental in every step of the MAG47 becoming what it is today. We are very excited to partner with Tom and look forward to working with him on this and future programs."
The MAG47 can be purchased at www.xtechtactical.com.
Brownells is headquartered in Grinnell, IA (and is worth a visit). They describe themselves as a company, "…forever connected to the outdoors and forever committed to its industry." You can find them online at Brownells.com, connect with them on Facebook (/BrownellsInc/) or follow them on Instagram, @brownellsinc. You can also, of course, subscribe to their YouTube Channel. Brownells, Inc.: Serious About Firearms Since 1939.
Remember, there's an ongoing list of recent additions to their lineup in the New Products section of the Brownells website, and you can order a print catalog here.
Live above the 49th Parallel? You can now order many Brownells products in Canada, too.

Enjoy Breach-Bang-Clear? How about doing us a solid. Back us by joining Great House Morningwood – you'll get stupid awesome rewards for it. 

Read more of our AK related articles in Vodka Blasters.