XTech Tactical Expands ATG Grip Line with Heavy Texture Grip
XTech Tactical has an update to its grip line – it has heavy texture for her pleasure.
Here's what they advise:
XTech Tactical LLC, an innovative firearms accessory manufacturer based in Mesa, AZ first released its popular adjustable angle ATG AR/M4 grip in 2014. The grip's patented design allows the user to choose from three popular and proven grip angles on the market: 17, 25, and 33 degrees. Since its release, the grip has become one of the most popular choices in the AR market for both consumers and manufacturers.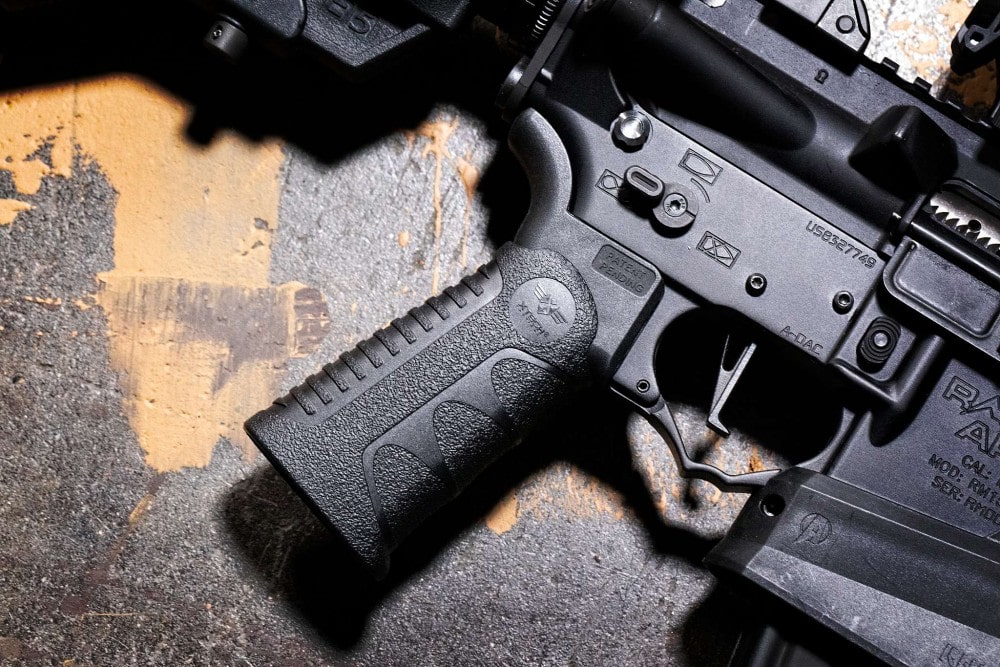 The company's record to date stands at zero known field breakages and the grips have a lifetime warranty! The company attributed the strength to the dramatic interface between its two pieces. Known users include local, state and federal law enforcement.
The new Heavy Texture grip features more aggressive styling, but the focus is on function. The grip has a very aggressive texture, finger grooves, and standing cross ribs all the way down the back of the grip. The grip is designed for any user in any environment. The MSRP on the grip is $19.95 and ships with all mounting hardware and a hex key.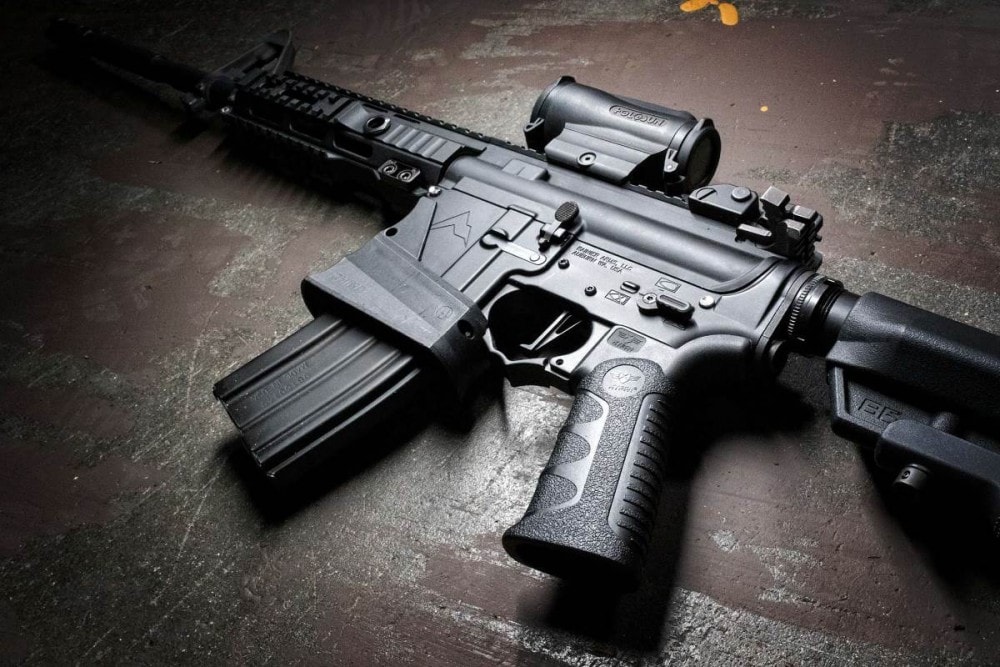 Due to the popularity amongst rifle manufacturers, the grip also features a large logo pin where manufacturers can place their logo to increase the branding on their rifles. The grips are proudly Made in the USA!
Support Breach-Bang-Clear.
---
Declare for Morning Wood!
Why become a patron? Not for the dick pics. So you can access the Morningwood Bazaar, obviously.
Exclusive discounts up to 60% off all kinds of guns and gear. 
Plus, unrivaled camaraderie where we only make fun of you most of the time.
Access to Nancy's Squat & Gobble, our closed Facebook discussion group.
If you wish to cite, syndicate, or curate our material, or if you're wondering about our please be so kind as to read our

Terms, Conditions, and Disclosure

s.
Take heed! We have advertisers, sponsors, and affiliate relationships with some of the companies you will be reading about (particularly, but not limited to, archival posts). If you purchase one of those items, we will get a small commission from the sale at no additional cost to you. A lot of work goes into Breach-Bang-Clear; by making your purchase through one of our portals you'll be supporting our work. This will help us buy beer, bullets, and barbecue, and we won't have to put pop-up ads and other such stupid shit into our articles to pay our expenses.