NERDALCON: XBOX ONE X E3 2017 BRIEFING
Nerd ALCON: XBOX E3 2017 BRIEFING
Greg Wong (SPARTAN117GW)
Microsoft has been hard at work on its next console. It seems that nowadays you can almost expect a slightly updated model every other year, instead of waiting almost a decade for a completely new box as in the past. Today the new XBOX ONE X was finally unveiled and is being hailed as the most powerful console ever made. The new console is also the smallest offering from XBOX ever, which is a welcome change since the first nextgen console was a bit of a battleship when it launched a few years ago.  Not sure how they fit so much voodoo magic in that thing, but here are the specs for the new system.
6 teraflops GPU clocked at 1.172Ghz
12GBs of GDDR5 memory
326GB/s of memory bandwidth
8 million plus pixels
HDR
Wide color gamut
Premium Dolby Atmos sound
4K UHD Blu-ray playback
Liquid-cooled vapor chamber
NOV 7 release $499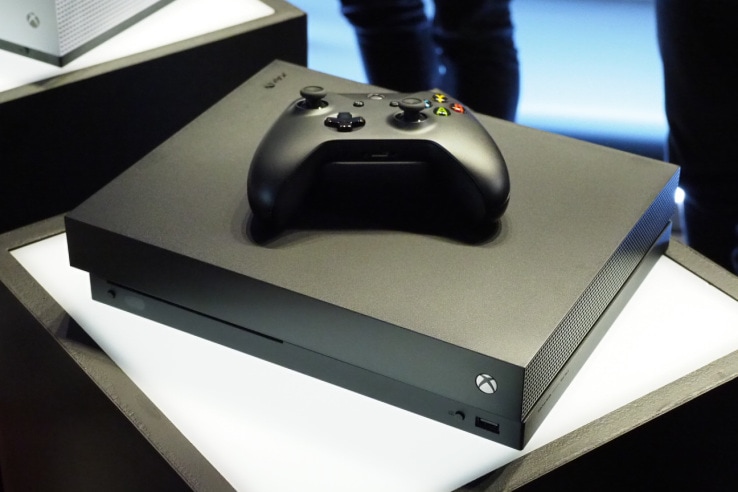 Speaking of new titles, some of the stand outs from the press event were Metro Exodus, Assasains Creed Origins, Player Unknown Battlegrounds, and a new sci-fi adventure shooter Anthem.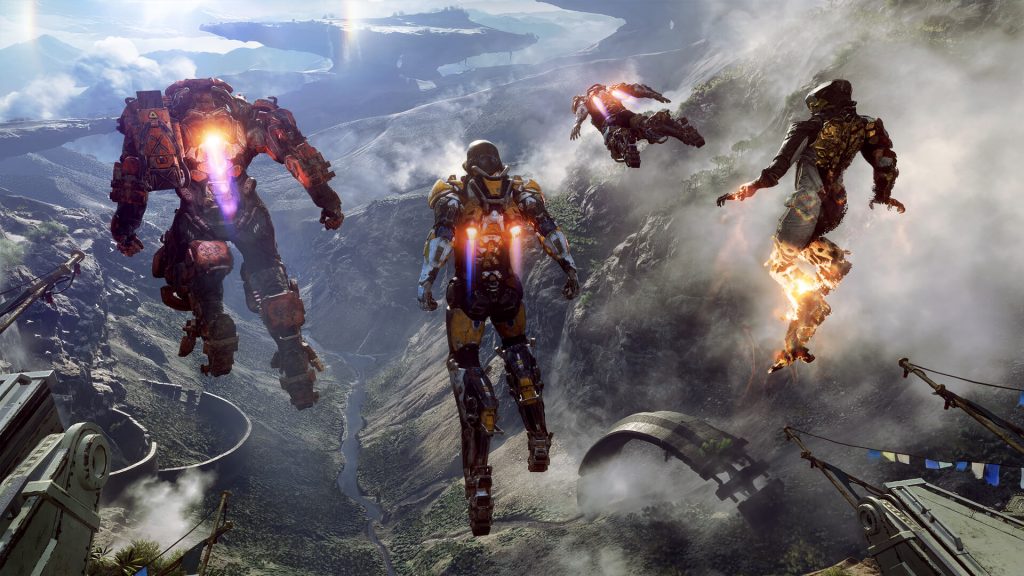 If you'd like to watch the press conference in its entirety, check out the video below.
 –SPARTAN117GW

---
---
Mad Duo, Breach-Bang& CLEAR!
Comms Plan
Primary: Subscribe to the Breach-Bang-Clear newsletter here; you can also support us on Patreon and find us on Pinterest.
Alternate: Join us on Facebook here or check us out on Instagram here.
Contingency: Exercise your inner perv with us on Tumblr here, follow us on Twitter here or connect on Google + here.
Emergency: Activate firefly, deploy green (or brown) star cluster, get your wank sock out of your ruck and stand by 'til we come get you.
About the author: Greg Wong is a former 80-deuce paratrooper (1st Bde; C Co., 1st BSTB to be specific) who later served with the 78th Signal Bn in Japan before going on to spend about two years with the 112th Special Operations Battalion (Airborne). A self-professed Reenactment and MilSim junky and fps gamer, he did his six years active, then a couple more in an Army Reserve CASH in LA before getting out entirely. Many people know him from his participation in Off Duty Gamers, others know him from his consulting on FPS games like Battlefield and Ghost Recon.
He's active with the 82nd Living History Association and the Jurassic Park Motor Pool, and is a dedicated WWII history buff. A self-deprecating, analytical, good-natured sumbitch, he currently works for both PTS and Ho-Tac.
If loving Greg is Wong, we don't wanna be right.
Greg's website is online here. You can also follow him on Instagram, @Spartan117GW, or subscribe to his YouTube channel.
GEMTECH is a member of JTF Awesome.