Commie Constable Carry Piece | CZ70
CZ70 |  Cold War Commie Semi-Auto
This week's firearm is right out of the pages of a John LeClare novel, a cold war treasure by way of the Czech Republic. The Vz. 70 or CZ 70 is a double-action, semi-automatic blowback operated pistol. It was an upgrade of the earlier CZ 50 that was designed for Czechoslovakia's police force by Ceská zbrojovka Uherský Brod (known more commonly as CZ).
The Kratochvíl Brothers (Jaroslav and Jan) designed the original pistol and chambered it in 32 ACP. Looks and operation closely mirror the Walther PPK. Like the PPK, the fixed sights are small. Like most other COMBLOC guns of this era, the grips are Bakelite. It was first made in 1950 (hence the name) and the CZ70 debuted in 1970.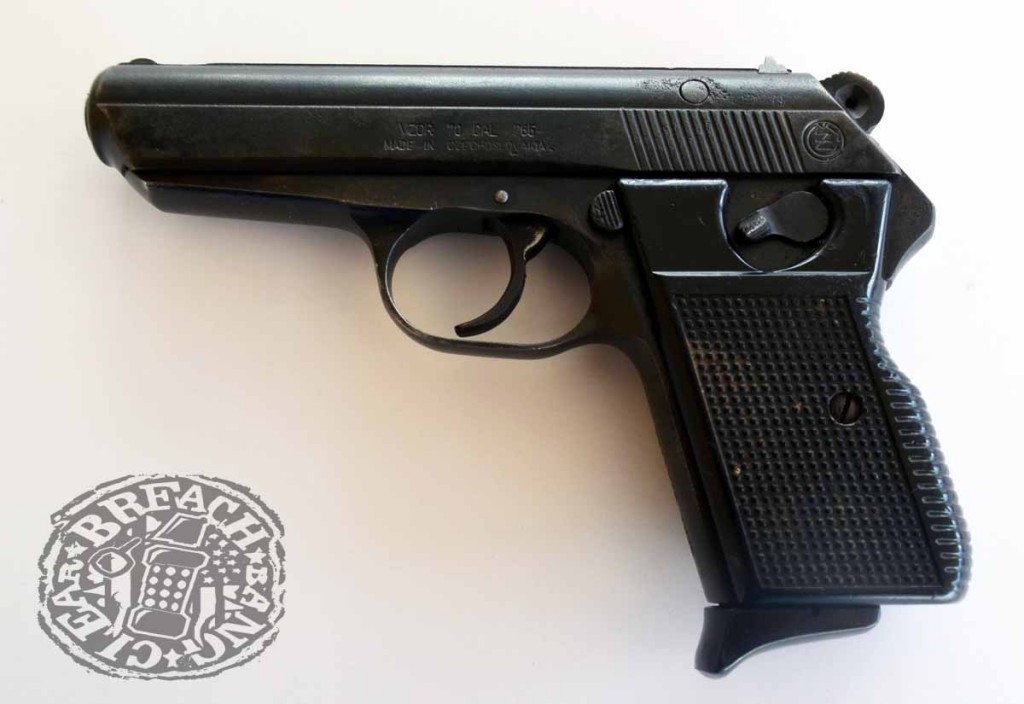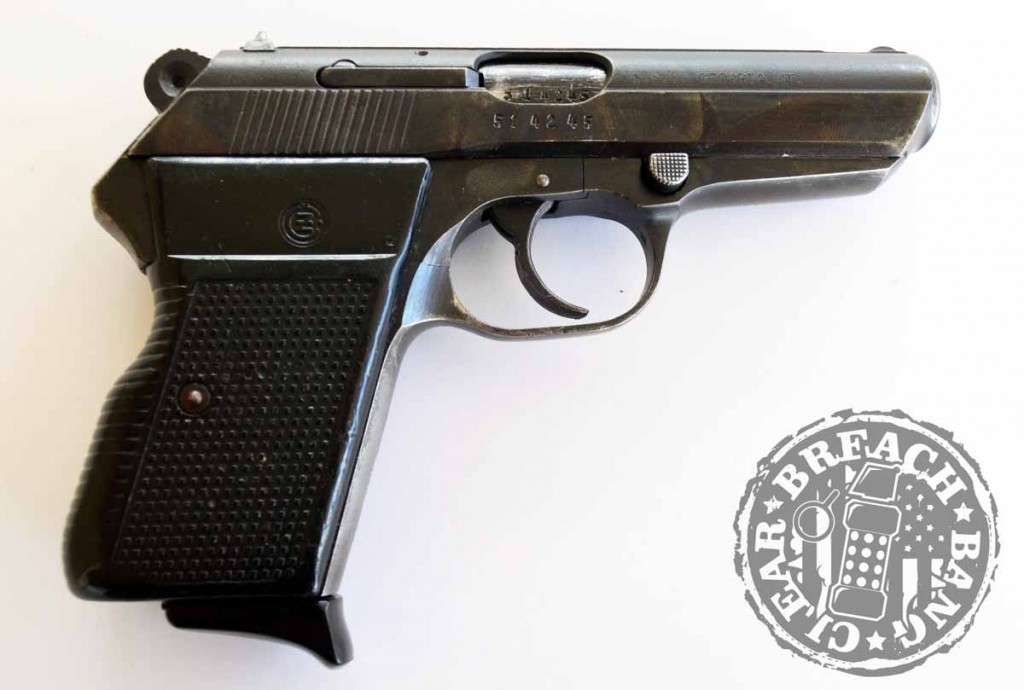 Some folks compare it to the CZ52 in looks. That pistol came out a few years later and was designed by the same brothers, but is a completely different firearm.
By the time 1970 rolled around, these police guns were showing some wear and problems began to surface. Rather than adopt a whole new pistol, CZ made some improvements to the CZ 50 and released the new model as the CZ 70. The majority of parts are interchangeable and both pistols use the same magazines. The base plate of the CZ70 was given a pinky extension, for Czechs with bigger dick skinners.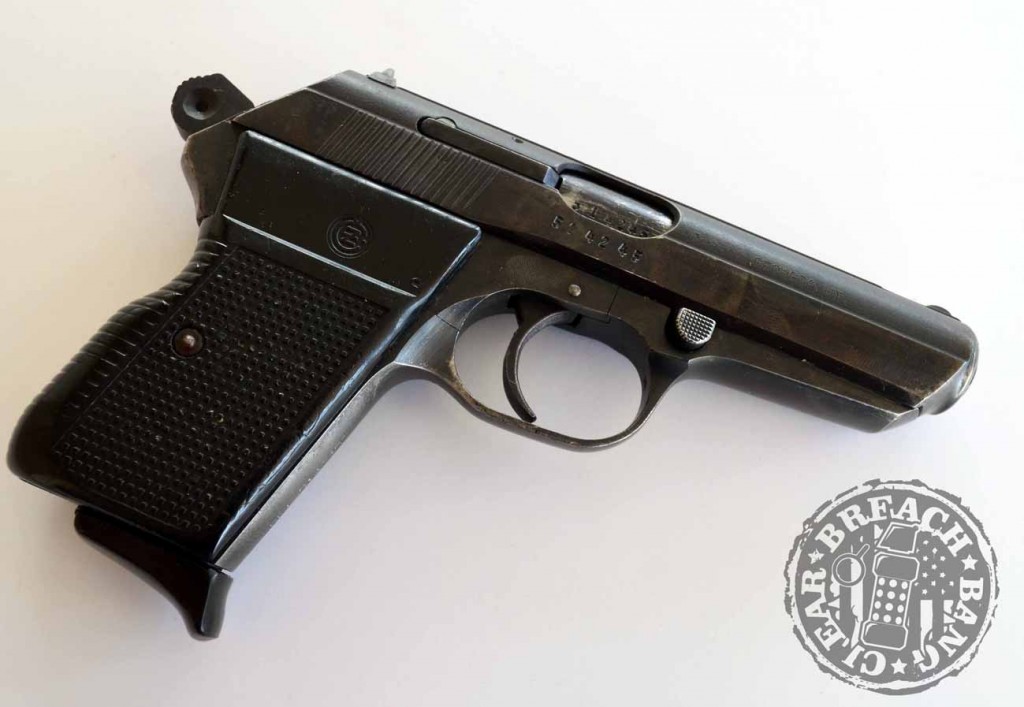 The design changes or upgrades include the following:
A larger recess for the web between thumb and finger on the frame.
Checkering on the trigger guard was reduced and merged with the frame
Top of the slide was stippled to reduce the potential for glare.
Better grip texturing
Addition of more slide serrations, widening these serrations
Stamping the serial number directly under the ejection port.
From a collector's standpoint, CZ50s are classified as Curios & Relics and listed as such by the ATF. CZ 70s, on the other hand, are considered a modern firearm and will not be C&R for at least another four years.
As a backup piece, you can do a lot worse. The 32 ACP caliber is often looked down upon as a pipsqueak when compared to 9mm, 38 Special and 45 ACP, but do not underestimate the power of this round. Again, we're looking at the sidearm of a Communist police force more concerned with wounding someone escaping a "worker's paradise", not designed for taking out a perp on PCP with a chainsaw in his hands.
You probably will not win a target shooting competition with one of these pistols. The trigger is heavy, caliber is marginal and the ergonomics leave a bit to be desired. Likewise, they do not make for an ideal carry piece or backup handgun.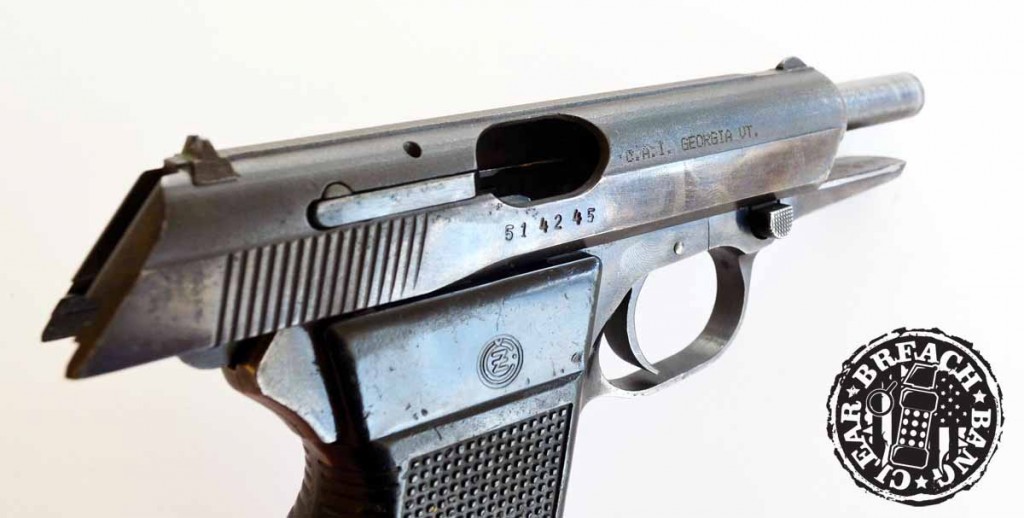 But the CZ70 and CZ50 do represent a snapshot in time and a reminder of the Cold War. None of the CZ50s and very few of the CZ70s were sold on the commercial or foreign market while they were produced. Thankfully one of our former employers, Century International Arms, bought up the lion's share of these little pistols and imported them into the US a while back.
This is basically a gun for guys who like guns (or the CZ breed), or Eurotrash handgun collector who needs one of everything.
As a collectible or occasional shooter you cannot go wrong with one of these CZs, priced at less than $250.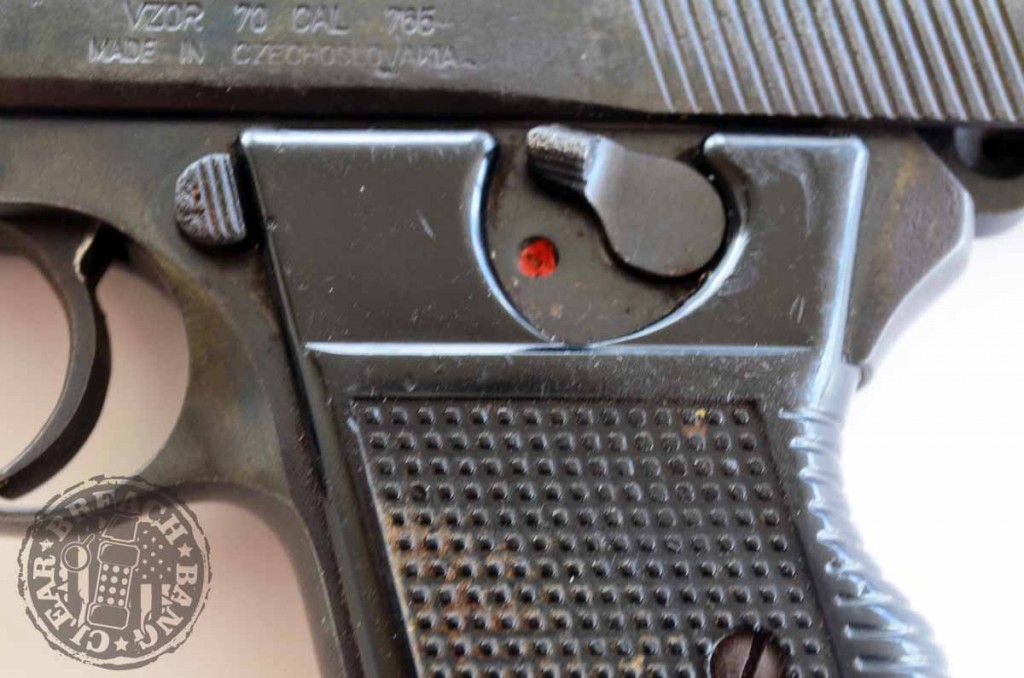 Why come to visit our double secret closed and private discussion group? Because of the Morningwood Bazaar and the conversation, obviously. 

Disclaimer: We are not endorsing Nancy's Squat & Gobble, nor do the opinions therein reflect those of the entire Breach-Bang-Clear staff. That said, while Nancy's is indeed a shady place, only a few people have actually gotten food poisoning there, and most of the girls have all their teeth. The one-legged bartender really does make a mean Old Fashioned, and if you ask nicely she'll even do it with burnt rosemary smoke.
Take heed! We have advertisers, sponsors, and affiliate relationships with some of the companies you will be reading about (particularly, but not limited to, archival posts). If you purchase one of those items, we will get a small commission from the sale at no additional cost to you. A lot of work goes into Breach-Bang-Clear; by making your purchase through one of our portals you'll be supporting our work. This will help us buy beer, bullets, and barbecue, and we won't have to put pop-up ads and other such stupid shit into our articles to pay our expenses.