A Good Summer for Bourbon
This is gonna be a good summer for bourbon — and that makes it a good summer for everyone. Lots of good news is coming out of the great houses famous distilleries. We'll give you a quick rundown on what's headed your way from some Kentucky distilleries — who showed their love for this great nation by filling nearly two million barrels of bourbon last year. Mad Duo
It's a Good Summer for Bourbon
'Merica.
Woodford Reserve (@woodfordreserve) has a new Five Malt Distillery Series bourbon available. The new whiskey was apparently inspired by micro-brewed beers. Woodford Reserve Master Distiller Chris Morris (who refers to leaking barrels as "Angels dripping") says he was trying to make a whiskey that echo the smells and notes from certain beers he preferred.
The Five Malt mash (produced from five separate malt grains) was distilled three times, then put into barrels that previously held Woodford Reserve "Double Oaked Bourbon." It was left in those barrels for six month and is (or will be) available at the Woodford Reserve Distilleries and some Kentucky retailers. The new bourbon is 90.4 proof and will be sold in .375ml bottles for $49.99.
Looking for something a little older? You can now get a bottle of 22-year-old Rhetoric; previous releases in this series were 20- and 21-year old versions (it's like they're basing their whiskey on certain athletic pole artists we know). Evidently the stocks for this whiskey were purchased during the earliest years of the Clinton era (but don't hold that against them). We're told the mashbill on this bourbon is 86% corn, 8% barley and 6% rye, and was originally made in Louisville's Bernheim Distillery. Rhetoric 22-year-old Kentucky Straight Bourbon Whiskey is bottled at 90.4 proof and will retail for $110/bottle.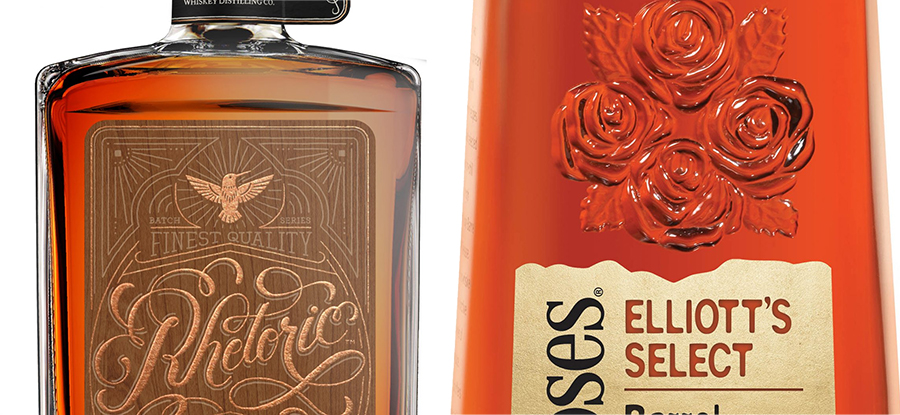 Last but not least, Four Roses Bourbon, whose Single Barrel Bourbon recently took the double gold medal at the San Francisco World Spirits Competition, has released their first limited edition bourbon from Master Distiller Brent Elliot (who is also a chemist and the brand's director of quality). Available in limited quantities only, Elliot's Select is fourteen years old. Only 8,000 hand-numbered bottles will be available, each with an MSRP of $125/bottle. @fourrosesbourbon.
So get some bourbon and have a damn drink.
Wanna upgun your team? Check out US Elite Gear!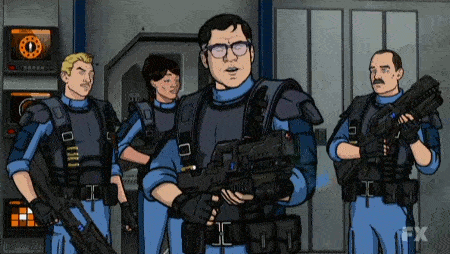 Remember to use one of our discount codes.
     💸 breachbangclear = 10% off your order
     💸 breachbangforce = 15% off Blue Force Gear
     💸 bbcshipfree = free flat rate $99 > orders
     💸 breachbangkuhl = 20% off Kuhl products
Many more 💸 codes to save 💰 are available to our Patreon supporters.
Why come to visit our double secret closed and private discussion group? Because of the Morningwood Bazaar and the conversation, obviously. 

Disclaimer: We are not endorsing Nancy's Squat & Gobble, nor do the opinions therein reflect those of the entire Breach-Bang-Clear staff. That said, while Nancy's is indeed a shady place, only a few people have actually gotten food poisoning there, and most of the girls have all their teeth. The one-legged bartender really does make a mean Old Fashioned, and if you ask nicely she'll even do it with burnt rosemary smoke.
Take heed! We have advertisers, sponsors, and affiliate relationships with some of the companies you will be reading about (particularly, but not limited to, archival posts). If you purchase one of those items, we will get a small commission from the sale at no additional cost to you. A lot of work goes into Breach-Bang-Clear; by making your purchase through one of our portals you'll be supporting our work. This will help us buy beer, bullets, and barbecue, and we won't have to put pop-up ads and other such stupid shit into our articles to pay our expenses.