Wilson Combat Acquires McCormick Custom (and Announces Bill's EDC)
Wilson Combat Acquires McCormick Custom
News Desk
We are reliably informed that Arkansas-based Wilson Combat has acquired Chip McCormick Custom (/Shooting Star Industries) of Spicewood, TX. Since Wilson is known for its high-end 1911s, and for making excellent 1911 magazines…well, it's just a natural fit innit?
As they tell it, "This purchase solidifies Wilson Combat as the quality brand leader in 1911 handgun magazines and related product development. The new company will be known as CMC/Shooting Star Industries during the transition."
They further advise that CMC/Shooting Star headquarters will remain in the Lone Star State, in Spicewood for now and eventually in a new facility, promising no interruption of service from CMC/Shooting Star during the transition. All orders for magazines and customer service will be handled at the current CMC/Shooting Star location.
Wilson Combat CEO Bill Wilson explains,
"The CMC/Shooting Star line is a very important group of products within the 1911 industry and has a great history of innovation and success. Wilson Combat is committed to ensuring the broad availability and future development of more quality and innovative products under the Shooting Star banner for years to come."
Chip McCormick, President and CEO of Chip McCormick Custom, LLC, echoes the sentiment, saying,
"Bill Wilson and I have been good friends, shooting competition competitors and friendly business competitors since the early 1980s. When I made the decision that I wanted to simplify my life and retire there was no one that I felt more comfortable selling the company to than Bill Wilson and Wilson Combat. With Ryan Wilson now running the daily operations of Wilson Combat and his son's Josh and Hunter being interested in firearms, I'm confident Chip McCormick Custom will be in good hands well into the future."
Hat tip to Tam and View From the Porch.
Wilson Combat recently released #1 of something they call Q&A With Bill Wilson – Some questions about Gear, Shooting, Hunting, and Bill's other areas of expertise.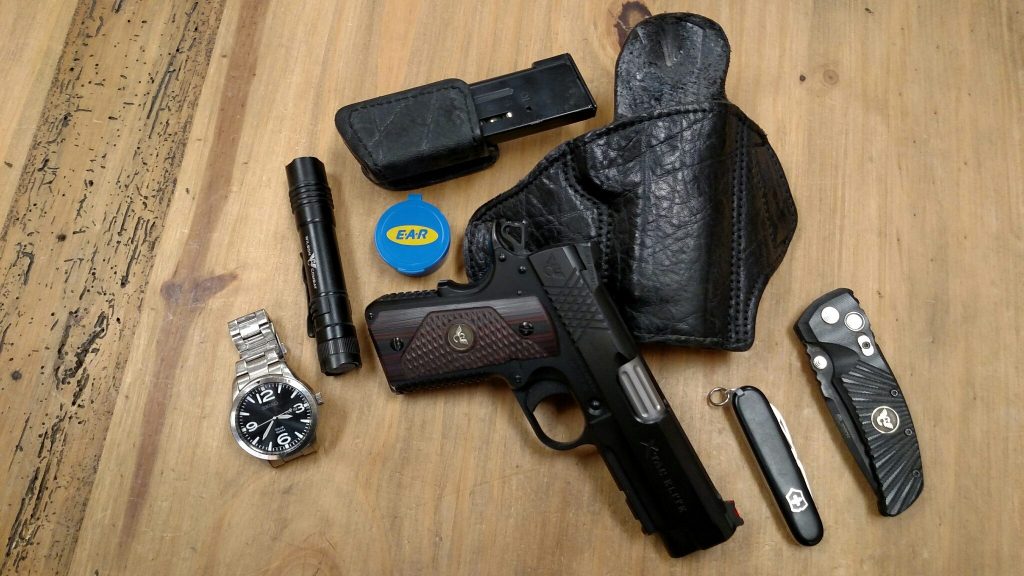 The first question: What is your personal EDC?
"First off my day starts with my pistol being holstered before I even put my socks and shoes on and ends with my carry pistol on the nightstand beside my bed. I take CCW serious, carry 24/7/365 and don't go places where I can't carry. That being said, my personal carry pistol is a WC X-TAC ELITE compact 9mm built on a lightweight aluminum frame. I forgo the speed-chute and have thin, G-10 grips to reduce the pistol's footprint for concealment. I carry the pistol with 9 rounds (8+1) and my spare magazine is a 10 round, all loaded with 147gr JHP ammo. Being in my mid-60s now and weighing 170#-175# this pistol is all the weight I want on my belt for all day carry. My holster choice varies (I've never found the perfect holster), but is usually a WC Lo-Profile II or Practical. In addition to the pistol and spare magazine I also carry a Swiss Army knife, smartphone, Streamlight ProTac 2L flashlight, ear plugs, IDs, some cash, keys and a Seiko watch. Living on a TX ranch and doing most of my travel in a Kawasaki Mule I leave my billfold in my car and don't carry it with me daily."
Find CMC/Shooting Star on Facebook at /CMCMags/. Wilson Combat is on that book of faces at /WilsonCombat/.
Made in Trexico is a part of JTF Awesome. Follow 'em on Instagram, @madeintrexico. They're on Facebook, /MadeInTrexico/.
---
---
This article was lovingly prepared for you by the Breach-Bang-Clear News Team.
If you wish to share or repost, please so kind as to follow our terms and conditions.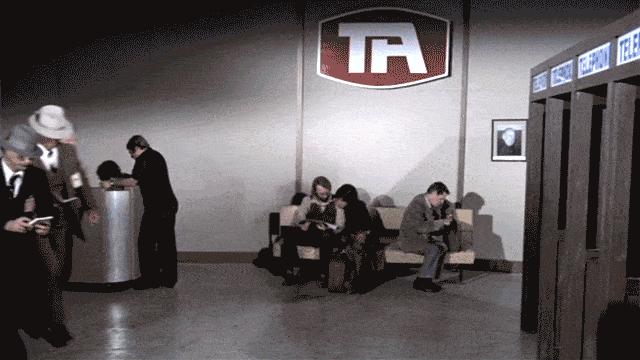 Mad Duo, Breach-Bang& CLEAR!
Comms Plan
Primary: Subscribe to the Breach-Bang-Clear newsletter here; you can also support us on Patreon and find us on Pinterest.
Alternate: Join us on Facebook here or check us out on Instagram here.
Contingency: Exercise your inner perv with us on Tumblr here, follow us on Twitter here or connect on Google + here.
Emergency: Activate firefly, deploy green (or brown) star cluster, get your wank sock out of your ruck and stand by 'til we come get you.
T&C: All original material published by Breach-Bang-Clear is the copywritten property of Breach-Bang-Clear, Inc. If you wish to repost, republish, or otherwise share our content, feel free to reproduce an extract of up to 225 words and one complete, unaltered image, preceded by attribution crediting the source and author's name, to include a link to the Breach-Bang-Clear home page, with a link back to the full article on our website, BreachBangClear.com. You do not require our permission to do this. Please do not reproduce our content in its entirety without contacting us first. We do allow full syndication on a case by case basis (credited, and posted with a canonical link, as is common practice and in good form) but only when mutually agreed upon beforehand. If you wish to reproduce a complete article, please contact us for permission to publish first.