Wallet Review | Ekster Parliament Tracker
Stephanie Kimmell, via The Gadgeteer
I live in a small town in Missouri, with a population of fewer than 10,000 people. Technological progress is fairly slow here. Heck, we even had party lines until 19 years ago. Our agriculturally-based community seems the least likely place in America to experience digital pick-pocketing. However, my 20-year-old son recently had to put a stop to his debit card, twice, in the same month. Some jerk got access to it at our local WalMart, by wirelessly skimming the card in his wallet. Apparently, progress in thievery moves right along with technology.
A wallet is one of the most important personal items to carry. In keeping with advancements in digital crime, people who want to prevent theft of their debit and credit card info can opt for a smart wallet. There are plenty of options to choose from, and The Gadgeteer recently reviewed Ekster's Parliament Tracker wallet.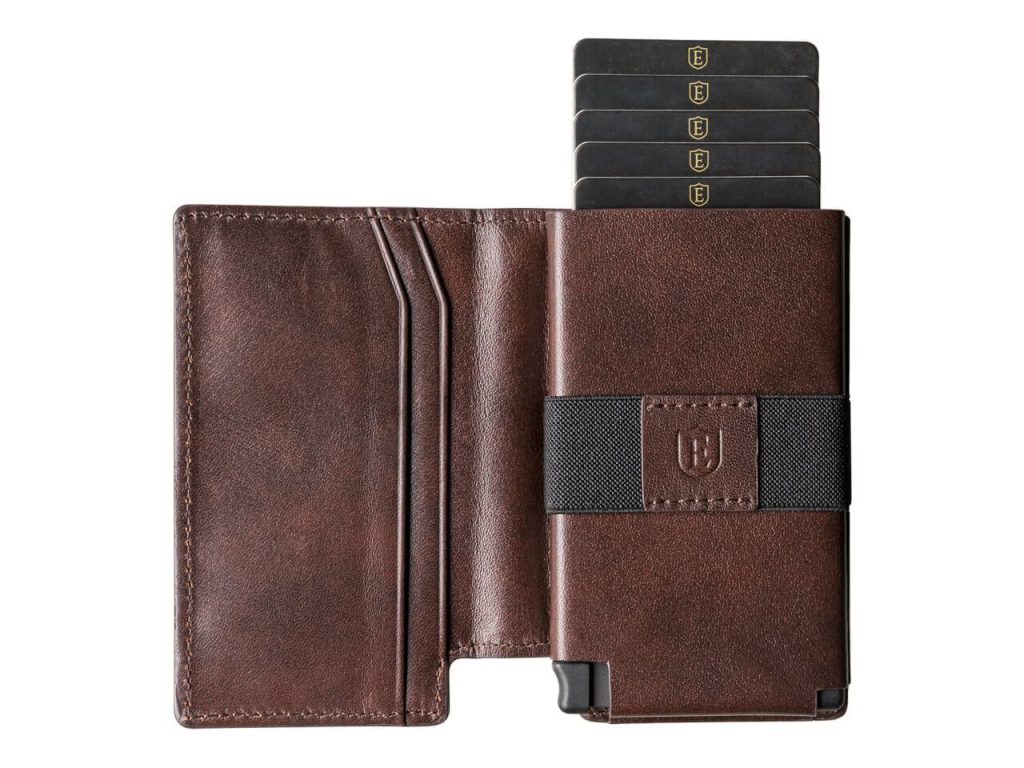 The design of the wallet is built around a card slider system for storing and dispensing your cards. It's a box that offers RFID/NFC blocking and is designed to hold 4-6 cards (depending on thickness). Push the thumb lever on the bottom of the wallet and your cards slide out, presented in a fan-like formation so that you can pick the card you need.
Buy your blasters, blaster parts, and ammunition at dealer cost. 

Another handy accessory that Ekster offers for their smart wallet is the customized tracking card, in case your wallet is stolen or lost. It utilizes TrackR technology, fits into the rear card pocket of the wallet, and acts as a beacon that you can locate using a smartphone app. It's about the size of a thick business card, is removable and runs on solar energy. Three hours of light exposure will charge it for a full month.
You can read The Gadgeteer's review of the Ekster Parliament smart wallet here.
Check out Ekster's full line here.
If you want to step up your wallet's tactical functionality, check out this article by Nathan Murr: Throat Cutting Functionality from your Wallet.
---
Declare for Morning Wood!
Why become a patron? Not for the dick pics. So you can access the Morningwood Bazaar, obviously.
Exclusive discounts up to 60% off all kinds of guns and gear. 
Plus, unrivaled camaraderie where we only make fun of you most of the time.
Access to Nancy's Squat & Gobble, our closed Facebook discussion group.
If you wish to cite, syndicate, or curate our material, or if you're wondering about our please be so kind as to read our

Terms, Conditions, and Disclosure

s.
Take heed! We have advertisers, sponsors, and affiliate relationships with some of the companies you will be reading about (particularly, but not limited to, archival posts). If you purchase one of those items, we will get a small commission from the sale at no additional cost to you. A lot of work goes into Breach-Bang-Clear; by making your purchase through one of our portals you'll be supporting our work. This will help us buy beer, bullets, and barbecue, and we won't have to put pop-up ads and other such stupid shit into our articles to pay our expenses.