SHOT 2017 – That Vudu Hoodoo
If you managed to get by Booth #20159 last week then you likely saw the lineup of EOTech rifle optics. If you didn't, you should have. Well, if you were there.
There's a reason EOTech Vudus have been receiving so much positive press. Actually, there are several reasons, including the first focal plane reticle they're using on the Vudu 1-6x AR PRS (Precision Rifle Scope) and other optics. The illuminated reticle on the 1-6 will seem familiar to longtime EOTech users, but the front focal plane design will increase the size of the reticle until it effectively disappears from view. This should increase the shooter's speed when engaging something at range.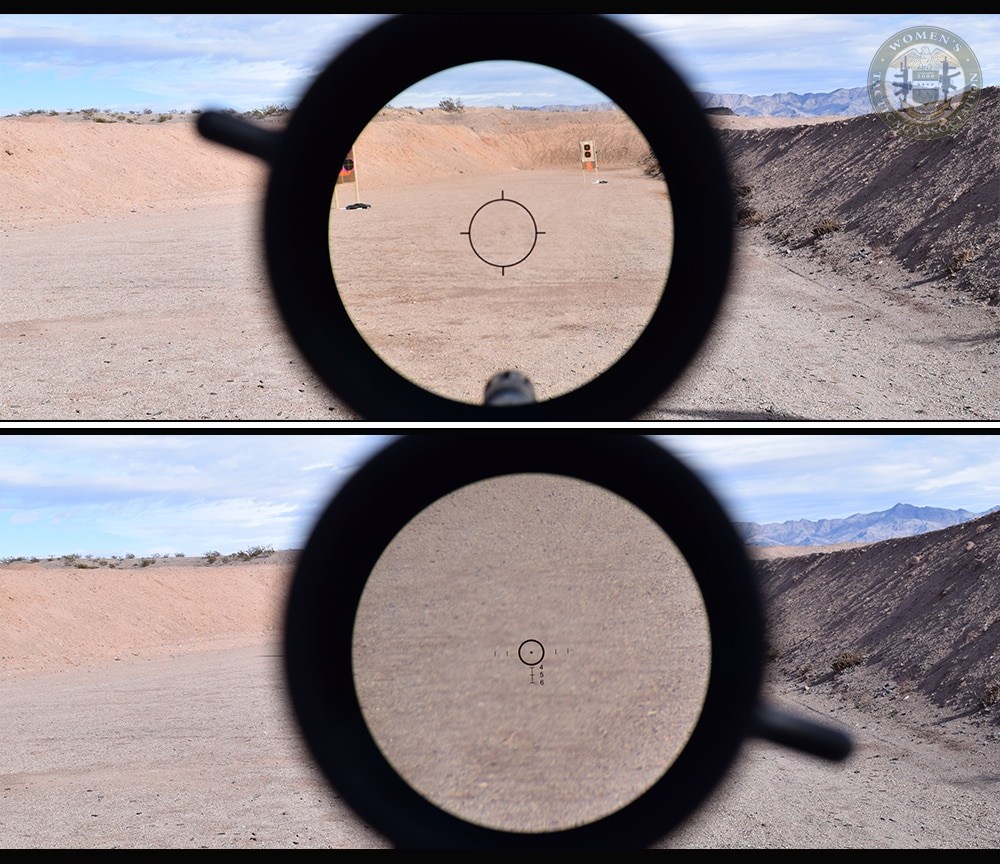 The detachable throw lever may require just a bit of getting used to — in fact, some of you won't like it at all, but because it's threaded directly to the eye piece you can just take it off if you find it distracts you. Unless you've used too much Loctite.
Whereupon if you're like most of us, you'll just lose it.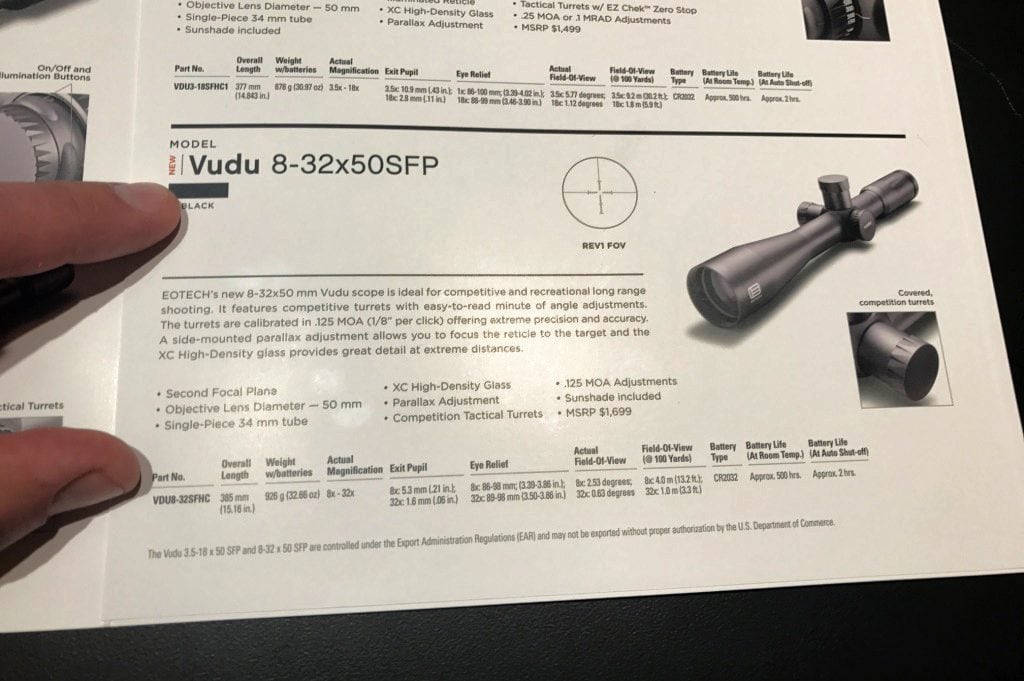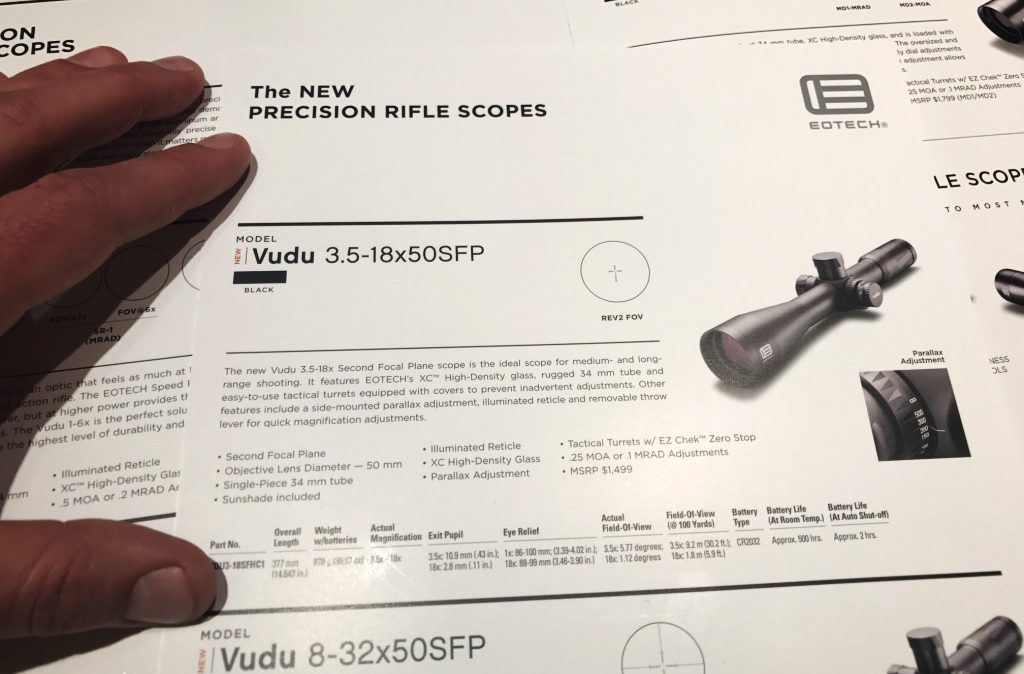 Parallax adjustment is available on the greater magnification versions, from 25 yards to infinity. They offer an assortment of mildot and BDC reticle choices as well. The 30mm or 34mm tubes are built of aircraft grade aluminum, using AR-coated HD glass in a one piece eyepiece. They have a proprietary QD mount as well Illumination has an automatic idle-off function and is controlled by push-buttons on the side (where the battery is stored).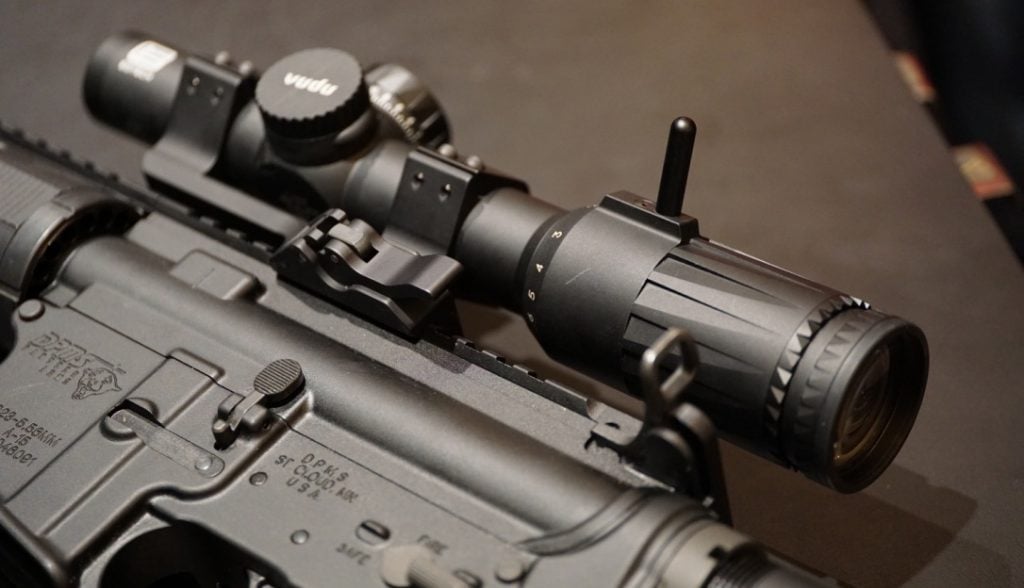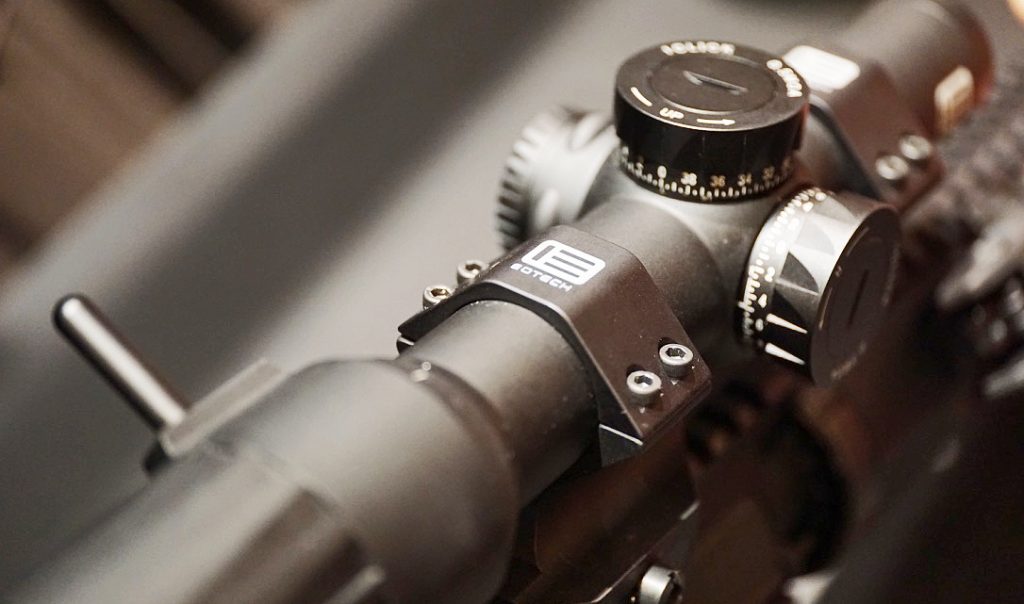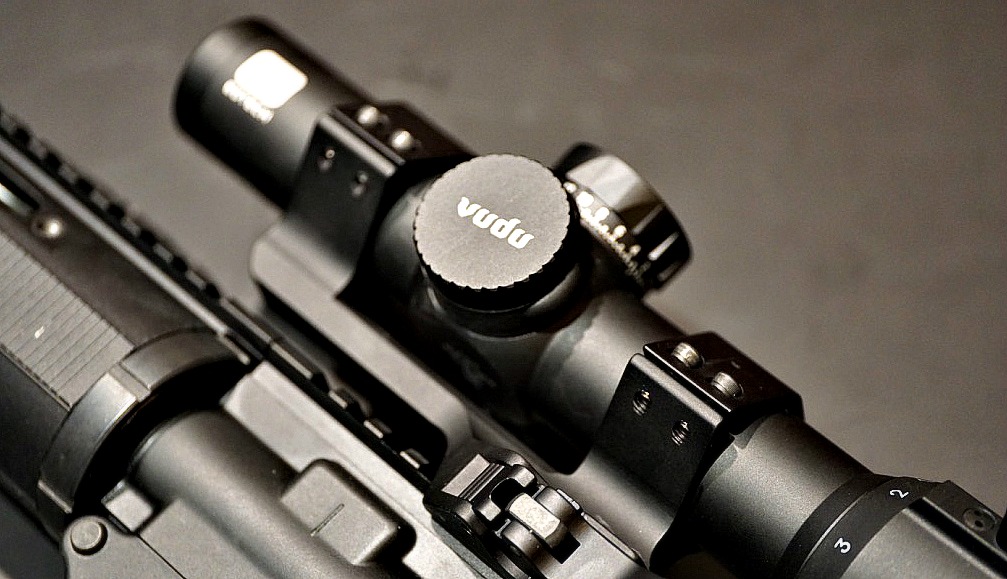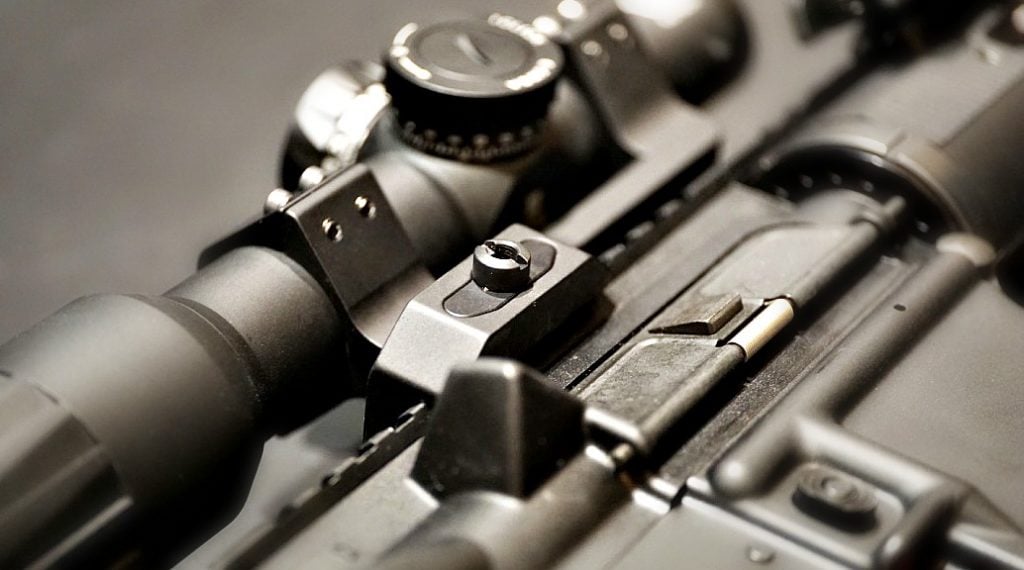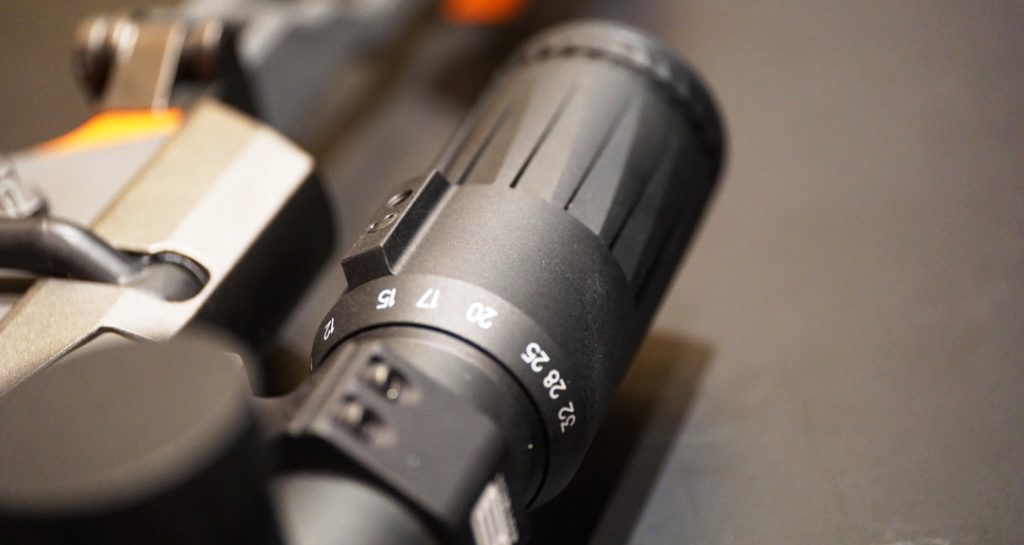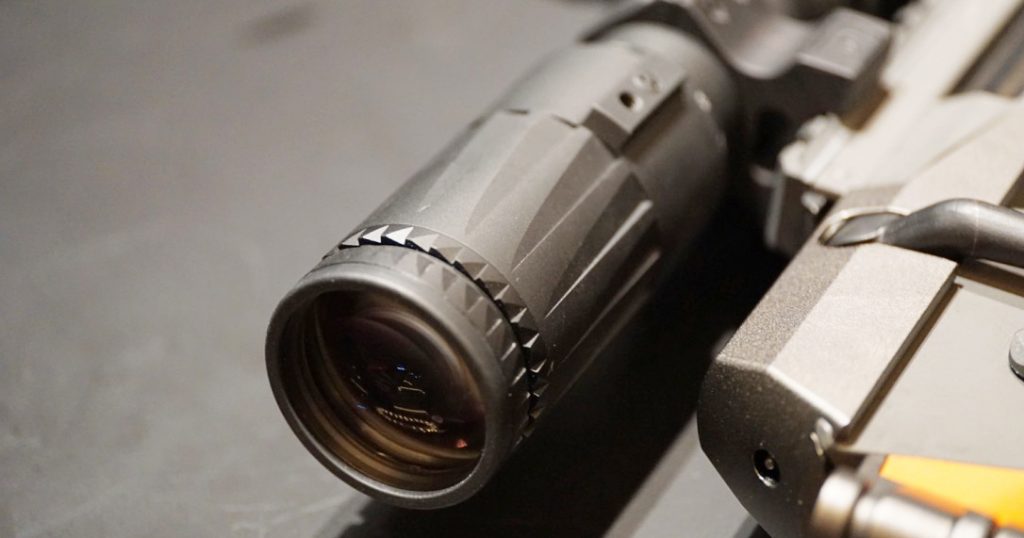 We'll discuss this in greater length after we spend some time with 'em on the range.
One of our Women's Tactical Association Minions spent some time with Vudu at Media Day at the Range. You can read her thoughts on it here.
Get the full rundown on the Vudu series right here.
Here's the video EOTech published a couple months back.
More to follow.
[wdi_feed id="17″]
---
Mad Duo, Breach-Bang& CLEAR!
Comms Plan
Primary: Subscribe to our newsletter here, get the RSS feed and support us on Patreon right here.
Alternate: Join us on Facebook here or check us out on Instagram here.
Contingency: Exercise your inner perv with us on Tumblr here, follow us on Twitter here or connect on Google + here.
Emergency: Activate firefly, deploy green (or brown) star cluster, get your wank sock out of your ruck and stand by 'til we come get you.