VIP Protection and Varying Cover | UF Pro's Guide to Tactical Shooting
We never get tired of the term Violence of Action – here's the first installment of the UF Pro Pro's Guide to Tactical Shooting. Check it out.
This is The Pro's Guide to Tactical Shooting: VIP Security and Varying Cover. Kind of cool that they use a VTAC barricade isn't it?
You'll note this is a 2 man drill. Obviously there would be differences if the PSD was larger, but the fundamentals remain the same.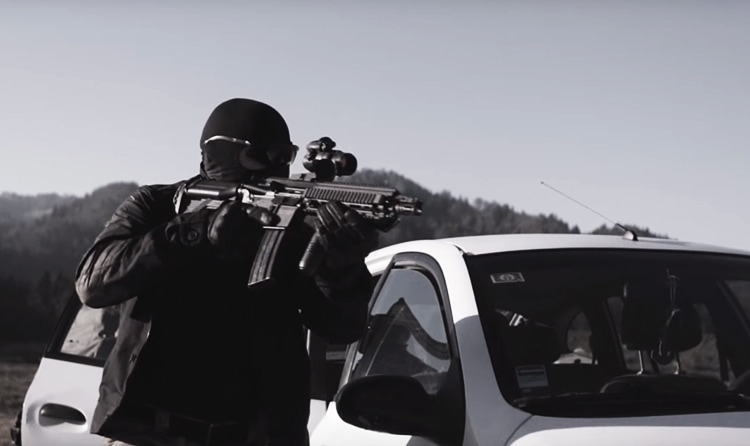 Key takeaways as they identify them:
Find appropriate cover and respond to the threat.
1. Communication between team members is crucial.
2. Evacuate the VIP from the vehicle as soon as possible, get to appropriate cover (point of domination), and protect from all angles.
3. Remain at the point of domination until backup arrives.
Remember, some of this will be modified slightly to allow for filming (as they advise early in the video). Still, we'd love to discuss. Let's hear what you think. UF Pro is online here; you can find the entire video series here: https://ufpro.com/tactical_shooting/.
For more, read all the latest UF Pro news:

---
Declare for Morning Wood!
Why become a patron? Not for the dick pics. So you can access the Morningwood Bazaar, obviously.
Exclusive discounts up to 60% off all kinds of guns and gear. 
Plus, unrivaled camaraderie where we only make fun of you most of the time.
Access to Nancy's Squat & Gobble, our closed Facebook discussion group.
If you wish to cite, syndicate, or curate our material, or if you're wondering about our please be so kind as to read our

Terms, Conditions, and Disclosure

s.
Take heed! We have advertisers, sponsors, and affiliate relationships with some of the companies you will be reading about (particularly, but not limited to, archival posts). If you purchase one of those items, we will get a small commission from the sale at no additional cost to you. A lot of work goes into Breach-Bang-Clear; by making your purchase through one of our portals you'll be supporting our work. This will help us buy beer, bullets, and barbecue, and we won't have to put pop-up ads and other such stupid shit into our articles to pay our expenses.