Vertx Gunfighter Shirts Now in Kryptek Mandrake
Yep, now you too can be styling in a Vertx "gunfighter" shirt (nice shirts, by the way) and sport a pattern that allows you to remain camouflaged while looking at least somewhat like some sort of reptile critter from Star Trek. It's made of 50/50 NYCO and sports all the features we've come to expect in a combat shirt and is printed in the Kryptek Mandrake pattern camo scheme.
Some of us remember the old days when you had to sew your own…or the even older days, when there was no way in hell they'd let you wear anything like this. These new troops and cops these days…*sigh*…they have no idea how good they have it.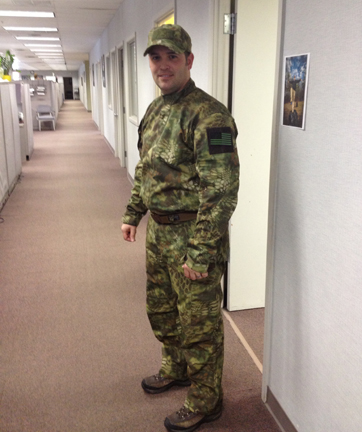 The new shirts will be available for pre-order on WearVertx.com hopefully by Monday, though it's entirely possible they could appear on the website over the weekend. Orders should ship by the end of January.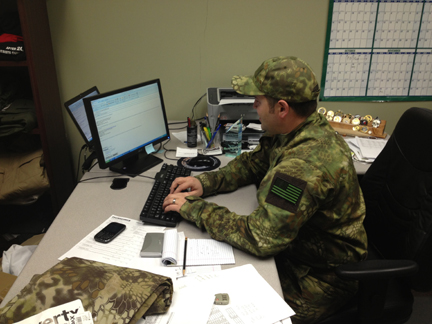 Note: yes, his flag is crooked. He's aware of it and promised to fix it in the same breath he told us he was sending the pictures. Give him a break, he was a knuckledragger before he got involved in all this corporate stuff. He's lucky he can spell Kryptek.
If you care, he's wearing a Vertx mandrake hat, Vertx Gunfighter top (also in mandrake) and Vertx pants (you guessed it, in mandrake). We're unsure what sort of skivvies he has on under there, but we're guessing commando (at least we hope so).
More details here: http://www.wearvertx.com/VertxGunfighterShirtRipstop.aspx
Mad Duo Clear!