Vehicle Preparedness | A Complete Guide To What Should Be In Your Car
The Art of Manliness is one of our favorite online publications – this article, a great overview of "vehicle preparedness", is an example why. Breach-Bang-Clear
What Every Man Should Keep in His Car
A Complete Guide from Art of Manliness
News Desk, via The Art of Manliness
For your situational awareness, we found a list at The Art of Manliness of all the things that should be kept in your vehicle should unforeseen difficulties arise. The list is thorough, and the potential use of each item is explained. For example, you might not have considered keeping kitty litter in the car, but there's a good reason to.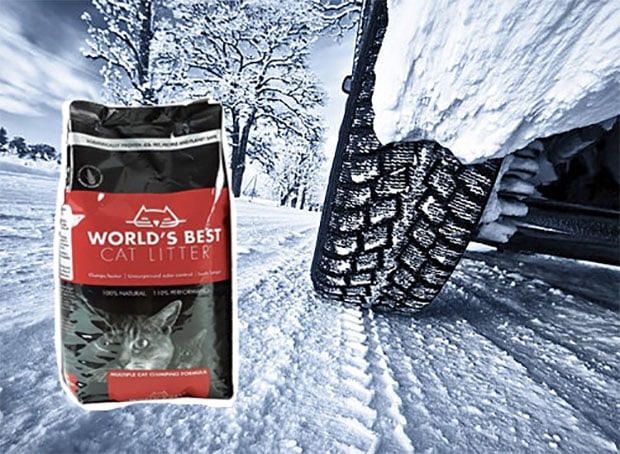 Kitty litter is extremely useful as a traction device when you're stuck in the snow or ice after a skid gone wrong. It's not usually that you're buried in snow that keeps your car from moving, but the slickness of the surface you're trying to move on. Throw a handful of kitty litter in front of the tires, and they'll have some traction to help get you on the road again.
Paper maps are also included because you never know when you might lose cell service, or Google Maps might lead you wrong.  In all, there are twenty purposeful items on the list. Do yourself a favor and check it out.
Be it a maintenance issue or a snowstorm, keeping the following items in your vehicle can save you time and discomfort, and perhaps even your very life, should an emergency arise.
Next time you're stranded, you'll be better prepared than this guy.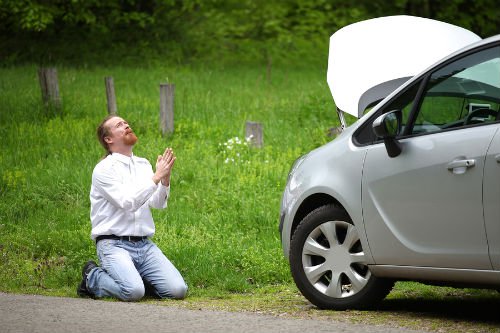 Brothers In Arms is a member of JTF Awesome. Find 'em on Facebook /BIATulsa/ or follow 'em on Instagram, @biatulsa.

If you wish to cite, syndicate, or curate our material, please be so kind as to read our Terms and Conditions.
---
From the News Desk…
Breach-Bang & CLEAR!
We're not comparing ourselves to these folks at all — hell, we'd be more qualified to join the Justice League. We're just saying these are people you should know.