US Spy Satellite and "Zuma" Payload Reported Lost – Or Not
Brought to you today in its entirety by Quantico Tactical. Skip the local dancing moms (this time); visit these guys instead, and use

BBC10

at checkout to receive 10% off any purchase!
US Spy Satellite and "Zuma" Payload Reported Lost – Or Not
There are Numerous Contradictory Reports About the SpaceX Mission
News Desk
Reports from such sources as the Wall Street Journal, Bloomberg, and anonymous officials are indicating a "spy satellite" carried aloft by a SpaceX Falcon 9 rocket has been lost. These and other publications are saying the recently-launched satellite — carrying a highly classified payload called "Zuma" — has crashed. The satellite, which is estimated to have cost several billions of dollars, reportedly failed to make it to orbit and is "presumed to have crashed."
There hasn't been much in the way of official reporting on the matter, likely because no government agency or official entity has actually claimed the satellite.
There are reports that conflict with the WSJ's story, however. Other sources have published contradictory information. For instance, "Space Track" (a space situational awareness service) has added something new to its catalog. This indicates the satellite actually reached orbit. Both SpaceX and Northrop Grumman (the latter built the rocket) told the website Engadget that Falcon 9 "performed nominally."
According to The Verge, there has been further commentary from SpaceX that conflicts with reports of the satellite's loss. SpaceX president and COO Gwynn Shotwell reportedly said,
"For clarity: after review of all data to date, Falcon 9 did everything correctly on Sunday night. If we or others find otherwise based on further review, we will report it immediately. Information published that is contrary to this statement is categorically false."
You can find more on Space Flight Insider: Was Secret Zuma Mission Lost?
Or, check out Popular Mechanics, Rumors Swirl That Secret Zuma Spacecraft Launched By SpaceX Was Lost.
Here's a look at the Zuma mission.
This article was brought to you in its entirely by Quantico Tactical (@quanticotactical), a member of JTF Awesome – find 'em on the Facetergrambook at /QuanticoTactical/.

---
---
Breach Bang Clear
From the News Desk: tactical news, gun news, new developments in the firearm industry, updates from the tactical community, and of course tactical gear reviews.
Breach-Bang-Clear is the online publication of choice for Warrior Scholars, Renaissance Persons, Responsible Armed Citizens, Vetrepreneurs, Adventurers, and people who want to think and be dangerous.
If you wish to share or repost, please so kind as to follow our terms and conditions.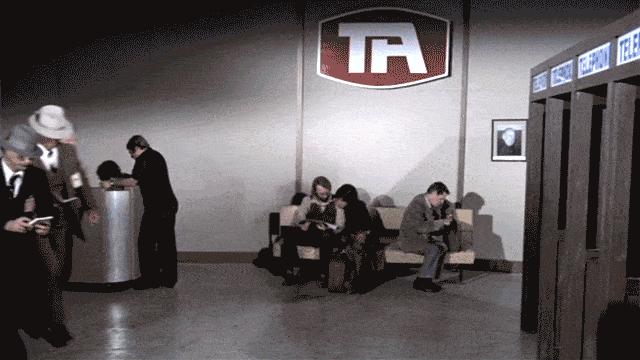 Comms: Our PACE Plan
Primary: You should immediately subscribe to the Breach-Bang-Clear newsletter here; you should also be reading all our pontifications and every single Op-ED we publish.
Alternate: We present superb gun pr0n, knife pr0n, and tactical industry news on on the Breach-Bang-Clear Facebook page; there will be more of that, and some military humor as well, on our Instagram account (@breachbangclear), so be sure to check in there frequently.
Contingency: There will be an additional chance to read tactical news, gun reviews, outdoor gear reviews, adventure equipment reviews, and blade pr0n on our Google + account;
Emergency: Activate firefly, deploy green (or brown) star cluster, get your wank sock out of your ruck and stand by 'til we come get you.
T&C: All original material published by Breach-Bang-Clear is the copywritten property of Breach-Bang-Clear, Inc. If you wish to repost, republish, or otherwise share our content, feel free to reproduce an extract of up to 225 words and one complete, unaltered image, preceded by attribution crediting the source and author's name, to include a link to the Breach-Bang-Clear home page, with a link back to the full article on our website, BreachBangClear.com. You do not require our permission to do this. Please do not reproduce our content in its entirety without contacting us first. We do allow full syndication on a case by case basis (credited, and posted with a canonical link, as is common practice and in good form) but only when mutually agreed upon beforehand. If you wish to reproduce a complete article, please contact us for permission to publish first.