US PALM/Armor Express at 2017 SHOT Show

US PALM/Armor Express at 2017 SHOT Show
Fifty Shades of FDE
US PALM is best know for its AK accessories and Defender series armor carriers. I met up with US Palm representatives Robert Anderson and Brandon Finch at the Armor Express booth at SHOT. They gave me the lowdown on some of US PALM's new projects and featured gear. US PALM started working on solutions for working canines with their Cynology War Labs, and CWL currently is working with US Army Veteran K9 handler Kevin Cameron to develop a new line of products. CWL will eventually be revamped into the K9 Edge program. Look out for this line over 2017.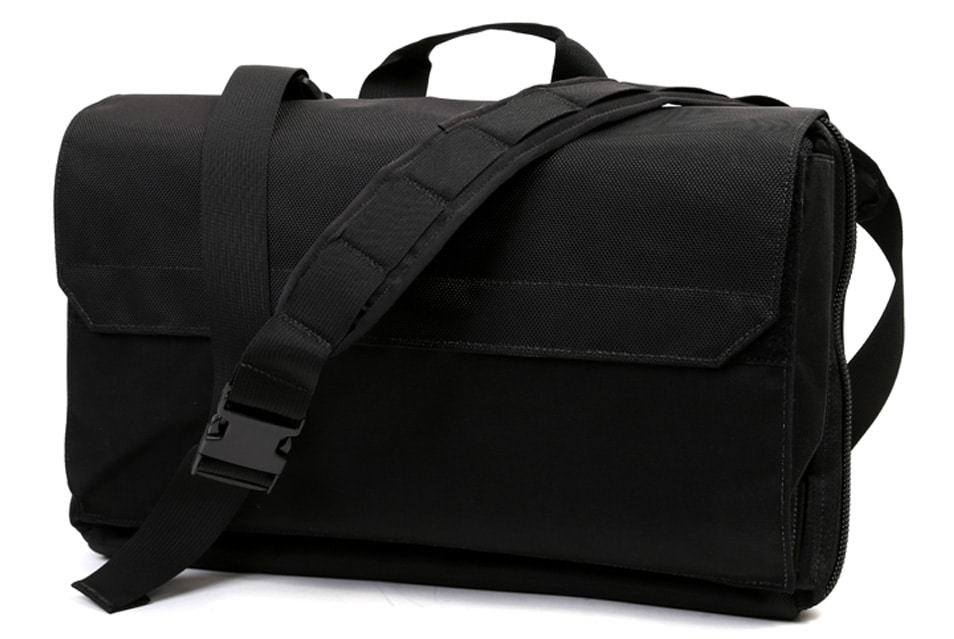 One of US PALM's most popular items is their Urban Havoc bag, which was developed for the Special Operations Community as a low profile bag that has the appearance of, "Oh it's just a bag." It's a shoulder bag with a dual strap system with shoulder and waistline straps. It features compartments that can be customized and arranged for the mission at hand. Certain police units have adopted them for undercover work and they are now available commercially as they are great for those who want to go grey. The Urban Havoc is sold a la carte so the consumer can choose their own unique setup.
US PALM recently collaborated with Armor Express and provides AE with all of their nylon gear. US PALM used armor plates for their armor carriers so this partnership that makes a lot of sense.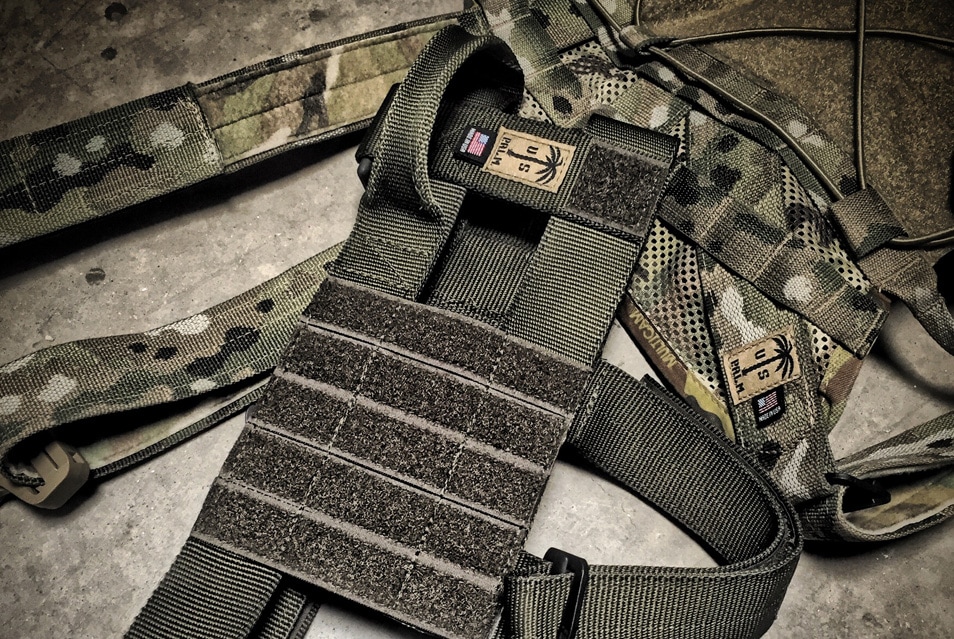 Since I was already at the Armor Express booth, I was greeted by Shammass, a representative for a German armor company called Busch, and he went over their product in development with AE: the AMP-1 TP Ballistic Helmet, which surpasses NIJ standards and meets and exceeds the VPAM standard. I quickly got some schooling on armor ratings: NIJ (what we use in US of A) was meant for torso body armor and VPAM is a European Standard meant for the head. I know quite a bit about ballistic helmets, using them for work and owning a few of my own.
The VPAM standard is much stricter and a helmet must pass every single test in order to get certified. I was shown slow motion video demos comparing standard NIJ level IIIA helmets vs their VPAM rated helmets. The amount of deformation that occurs in the standard NIJ level IIIA helmets can be seen in slow motion and even though there is no penetration from the round, the impact damage is something I wouldn't want my skull to experience. Their VPAM rated helmets fared a lot better in the demo with minimal trauma transferred onto the wearer's head. You can watch the video here:
Armor Express's AMP-1 TP helmet comes in one shell size and incorporates a proprietary padding system to reduce the felt trauma. The system also allows for the right fit on any size head.
It protects the head, but what about the face? The helmet has special rails that allow for the attachment of two different ballistic face shields (large and small) and a riot visor. The main feature that stands out with these rails was that the rails could still be utilized with the face shield attached. You can have both without having to remove accessories to employ the shield.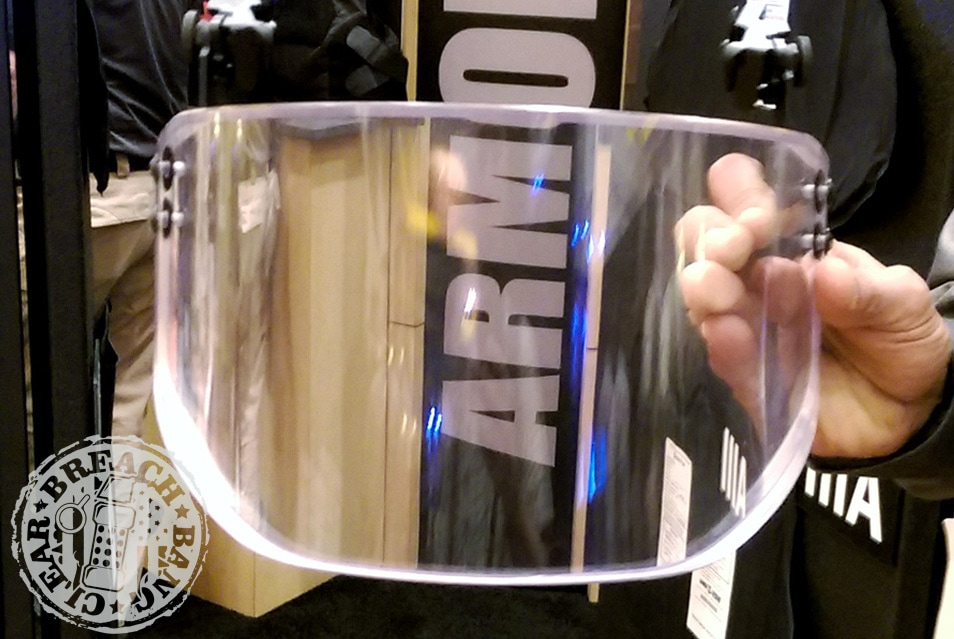 I wore the AMP-1 TP and it's not the lightest helmet, probably around the weight of an ACH. With the ballistic face shield attached, it wasn't that heavy for the amount of protection you're getting.

There was one test helmet that defeated 27 impacts all over, which I thought that was just impressive. Armor technology is always improving, and it was nice to see something new that provides better protection for those whose lives depend on their armor.
-Fifty Shades of FDE
---
[For more information, go to www.uspalm.com and www.armorexpress.com.]
---
Mad Duo, Breach-Bang& CLEAR!
Comms Plan
Primary: Subscribe to our newsletter here, get the RSS feed and support us on Patreon right here.
Alternate: Join us on Facebook here or check us out on Instagram here.
Contingency: Exercise your inner perv with us on Tumblr here, follow us on Twitter here or connect on Google + here.
Emergency: Activate firefly, deploy green (or brown) star cluster, get your wank sock out of your ruck and stand by 'til we come get you.