US Palm Draco "Hardened Backpack"
Some pretty good candid video of the way one medic has his US PALM Draco Hardened Backpack rigged up.The Draco is an integrated pack/plate carrier solution that has a great reputation (we first heard about it from a Texas Ranger in El Paso, and he loved it). He uses the word "tactical" a lot, but it's a great explanation and it's clear he's put some thought into organizing his kit.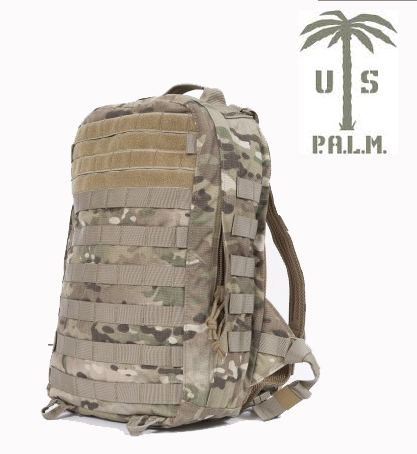 The Draco HBP (Hardened Back Pack) has 1800 cubic inches of space, a SAPI plate pocket, MOLLE attachments, hydration ports and several other features (see the entire list here). You can get it in A-TACS AU, Black, Coy, MC and Ranger Green right now; it weighs about 2 1/2 lbs without armor and sells for $229. (Note: it will integrage with the ACS system and is made in the USA). More about US Primary Armament Logistical Manufacturing(US PALM) on Facebook.